The Second Candlestick
THE CHURCH THAT SUFFERED FOR ITS TESTIMONY
Revelation 2:8-11candelabra-1432413-m
I. TO THE CHURCH THAT SUFFERS FOR ITS TESTIMONY, THE OMNIPRESENT SAYS:
"I AM….the first and the last, which was dead and is alive."
What does a suffering church need? A suffering church needs to know that it is not suffering for a lost cause. A suffering church needs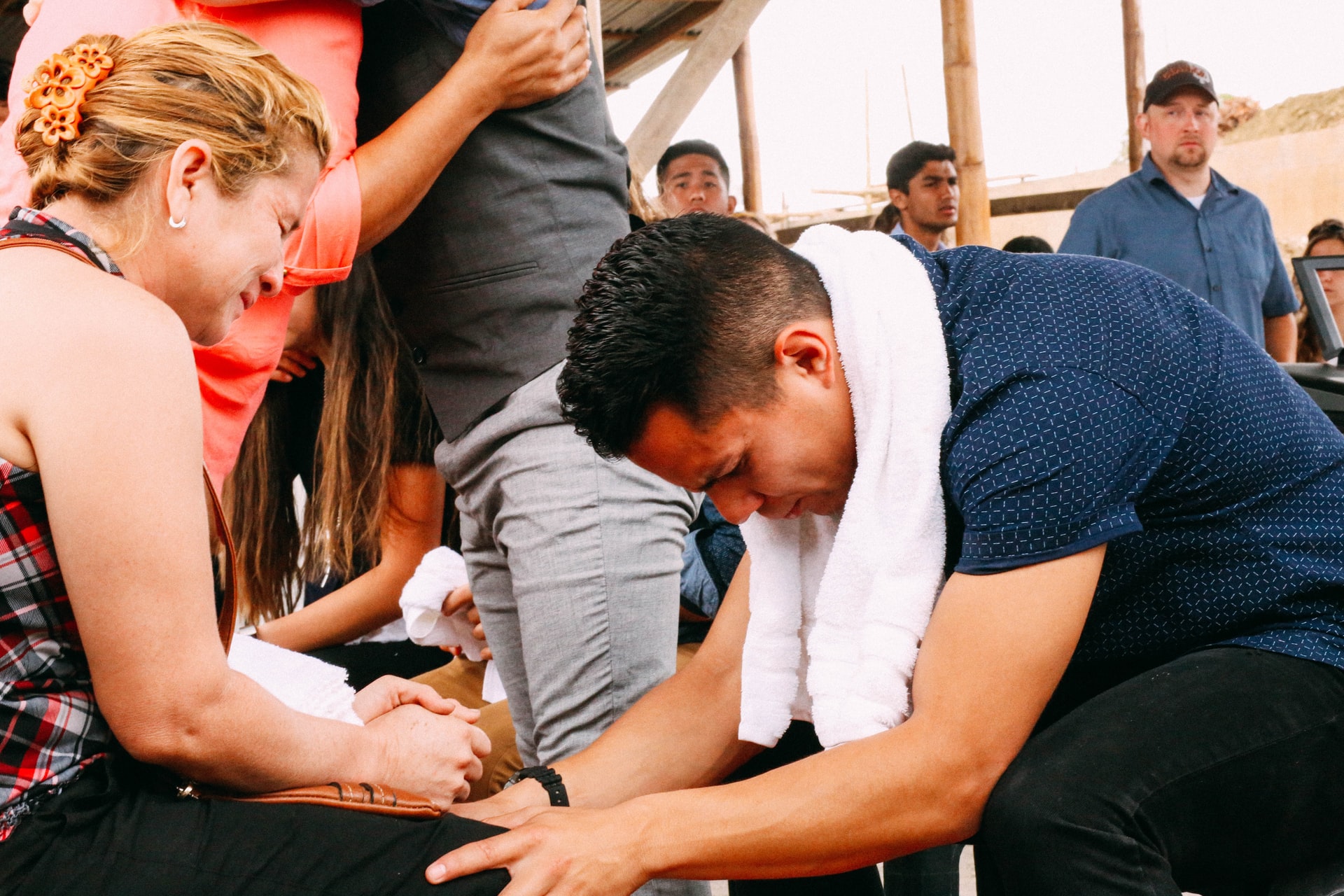 encouragement and hope. When John the Baptist was in prison he sent messengers to Jesus to ask, "Art thou He that was to come or look we for another?" John was ready to die, but he did not want to die for something that was not true.
To someone who has only heard about Jesus, but has had no personal experience with Him, there is no comfort or hope in times of suffering. To them, heaven is something nice to think about, but not something that is real. Therefore they find it hard to be patient or pleasant when they suffer because they don't really believe.
But to those who are true believers, heaven is a reality and, like Moses, they are willing to suffer affliction with the children of God rather than to enjoy the pleasures of sin for a season. That is why Romans 8:24 says we are "saved by hope."
Jesus presented Himself to the suffering believers in Smyrna saying, "I am the first arid the last, which was dead and is alive." Those were the words the Smyrna church needed to hear. They were not following a dead Christ. He was alive! To one who knows that Jesus is alive, "hope maketh not ashamed" and he will endure suffering and even death because he knows that the One Who speaks to him is not dead, but is alive! He knows that "If the Spirit of Him that raised up Jesus from the dead dwells in you, He that raised up Christ from the dead shall also quicken your mortal bodies by His Spirit that dwelleth in You!" Rom. 5:11. Only One who has experienced death and has conquered it can give hope to the one who faces death!
II. TO THE CHURCH THAT SUFFERS FOR ITS TESTIMONY, THE OMNISCIENT SAYS:
"I KNOW….thy works, thy tribulation, and thy poverty, (but thou art rich)."
"I KNOW….the blasphemy of them which say they are Jews, and are not, but are the synagogue of Satan."
"I KNOW…. the devil shall cast some of you into prison, that ye may be tried."
"I KNOW….ye shall have tribulation ten days."
A "Smyrna" church says, "We've worked so hard!" Jesus answers, "I know!" A "Smyrna" church says, "We're experiencing great tribulation." Jesus answers. "I know." A "Smyrna" church says, "We are very poor." Jesus answers, "I know what you are saying, but it is not as you think. You are actually rich. You have what your persecutors do not have. You have the hope of eternal life. You have everlasting joy after death. Let this truth be your treasure!"
The Christians of Smyrna were greatly persecuted because they would not worship the Roman Emperor. Emperor worship was required by law, and those who refused to do it were punished…. sometimes by death. The Jews were enemies of the Christians and would report them to the authorities. The Jewish synagogue became an information center rather than a house of worship. That is why Jesus called it a "synagogue of Satan." The Jews were blasphemers because they called themselves the children of God when, by their informing against the Christians, they had become the servants of Satan.
Jesus said to the church in Smyrna, "I know their Blasphemy…. but fear none of those things which thou shalt suffer."
There is an important lesson to learn here. Jesus did not say He was going to deliver the Christians from their persecution. Rather, He said matters would get worse. He said the devil would cast some of them into prison. Note two things:
He said the devil would do it. We know that it was men who put them into prison, but we also know that it is the devil that is behind the evil that men do. Our enemy is not men. Our enemy is the devil. Men are in bondage to the devil, but once they are free from his power, evil men become good men!
He said the purpose of prison was "that ye may be tried." God has a purpose, even in our suffering. A life with no trials does not make us strong. We become strong be overcoming!" For this reason, it is often God's will that we suffer.
Jesus said they would have tribulation for "ten days." This is a comparison with eternity. Ten days is a short time. Eternity is a long time. They would suffer, but it would soon be over. Their tormentors would suffer, but it would be for eternity!
III. TO THE CHURCH THAT SUFFERS FOR ITS TESTIMONY, THE OMNIPOTENT SAYS:
"I WILL….give thee a crown of life."
"I WILL….not allow the second death to hurt you."
We need to say something about life. There are times when life is unbearable. That is why some people commit suicide. Romans 8:22 says the whole creation groans. It is under a curse. It has no hope. It sees no answer to its problems because it has rejected hope. It lives for the present, and when the present becomes difficult, it has no place to go for comfort.
The believer is different. True, he groans because, like the believers of Smyrna, he is sometimes persecuted and troubled. But the groaning believer is not like the groaning sinner. The sinner groans without hope. The believer groans with hope! Then too, the believer has the Holy Spirit to help him, for the Spirit makes intercession for us with "groanings" that cannot be uttered, and prays for us according to the will of God.
There are those who tell us that believers should not suffer. They tell us that sons of God should have the best of everything and that "whatsoever we ask in His name, He will give it to us." They use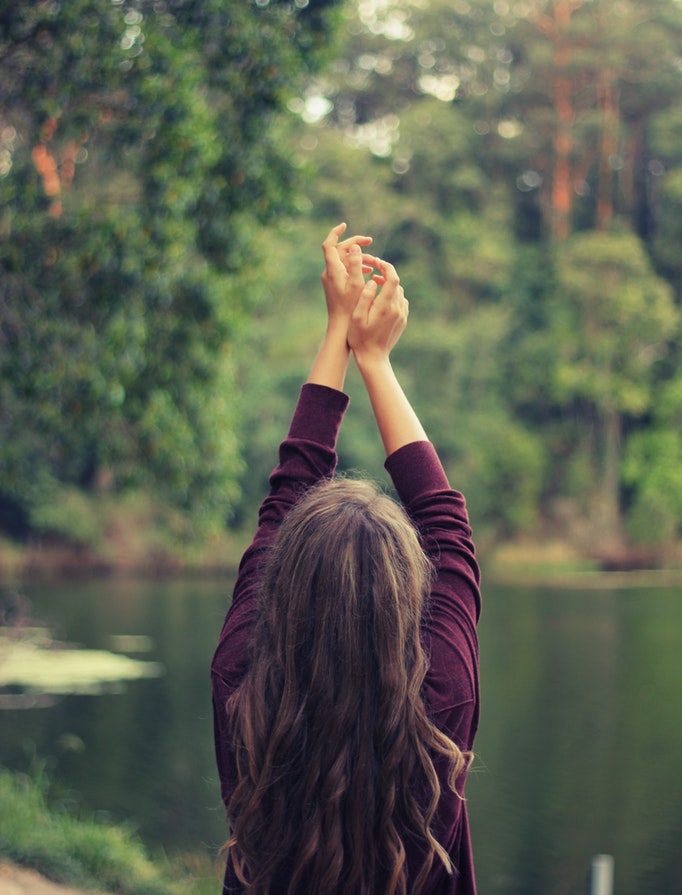 the promises of God for selfish purposes. James puts it this way, "Ye ask amiss that ye may consume it upon your lusts." We are to ask, "according to His will." And what is His will? It is His will that none should perish but that all should come to repentance. To accomplish this, Jesus died on the cross, and He says to all who would follow Him, "Deny yourself, take up your cross, and follow me." The world cannot be saved without suffering and self-denial.
But the OMNIPOTENT Christ says, "Be faithful unto death and I will give you a crown of life." For the joy that was set before Him, Jesus went to the cross. Joy is set before the believer. It is a crown of life….everlasting life! Believers know that if they suffer with Christ, they will also reign with Him. They are full of hope. Hope makes them persevere the "ten days" of this painful pilgrimage!
In Rev. 2:11 Christ speaks of the "second death." He says that it will not hurt the overcomer! The first death is the death of our bodies and the second death is the everlasting hell to which sinners will go after the great white throne judgment. Jesus said that we should not fear those who can kill the body, but are not able to kill the soul: but rather fear him which is able to destroy both soul and body in hell. Matt. 10:28.
The Bible talks about the "second death" in various ways….but all of them are terrible. The sting of death is sin, and it is sin that makes death so terrifying. To die in sin is to experience the "second death" which is described as "hell fire," "fire and brimstone," a place "where the worm dieth not and the fire is not quenched "and" everlasting destruction from the presence of the Lord." Sin is the sting of death. Jesus took away the sting by "becoming sin for us." Death is no longer a terrifying thing for the believer. The sting is gone. We don't like physical death, but it cannot send us to hell. It can only be an open door to heaven…..to the fulfillment of our hope. What a promise! We will not be hurt of the second death!
Next Lesson