The Fourth Candlestick
THE CHURCH THAT TOLERATED EVIL DOERS
Revelation 2:18-29
I. TO THE CHURCH THAT TOLERATES EVIL DOERS, THE OMNIPRESENT SAYS:
"I AM….the Son of God, who hath eyes like unto a flame of fire, feet like fine brass."
"I AM….he which searcheth the reins and the hearts." (vs. 23)
"Our God is a consuming fire " Heb. 12:29. It was a sin for the church in Pergamos to tolerate false doctrine, but the church in Thyatira did a greater evil than the Pergamos people. They not only tolerated the teaching of heresy, they allowed some of their members to be seduced by it! Like Jezebel in Old Testament times, the false prophetess brought her idolatry with her and incurred the same wrath of God because of her wickedness.
It is good to remember that every one of us shall give an account of himself to God….to a God that is holy…..to a God that not only sees what we do, but sees the motive behind our action. His feet are "fine brass." That is, His judgment is just and fair. He has all the facts!
II. TO THE CHURCH THAT TOLERATES EVIL DOERS, THE OMNISCIENT SAYS:
"I KNOW….thy works, and charity, and service, and faith, and thy patience, and thy works."
"I KNOW….the latter to be more than the first."
"I KNOW….thou sufferest that woman Jezebel, which calleth herself a prophetess, to teach and to seduce my servants to commit fornication, and to eat things sacrificed unto idols."
"I KNOW. …I gave her space to repent of her fornication; and she repented not."
When we do good, we want everyone to know. When we do wrong, we want to hide our wrongdoing! It is "natural" for man to do this, but natural man often forgets that there is nothing that can be hidden from God. He knows our good, and He knows our bad. And it is to Him that we will give an account!
Sometimes we seek to fool men. When we tell about our "good" we make it better than it was, and when we are forced to tell about our "bad" we try to persuade our listeners that it wasn't really so bad as people thought it was. We can fool men, but we cannot fool God. Jesus said to the church in Thyatira, "I know the last to be more than the first!" He mentioned "works" first and "works" last. In between, He named charity, service, faith and patience. If their "patience" (last work) was more than their "love" (first work), then there is a lesson for us to learn. You see, there is a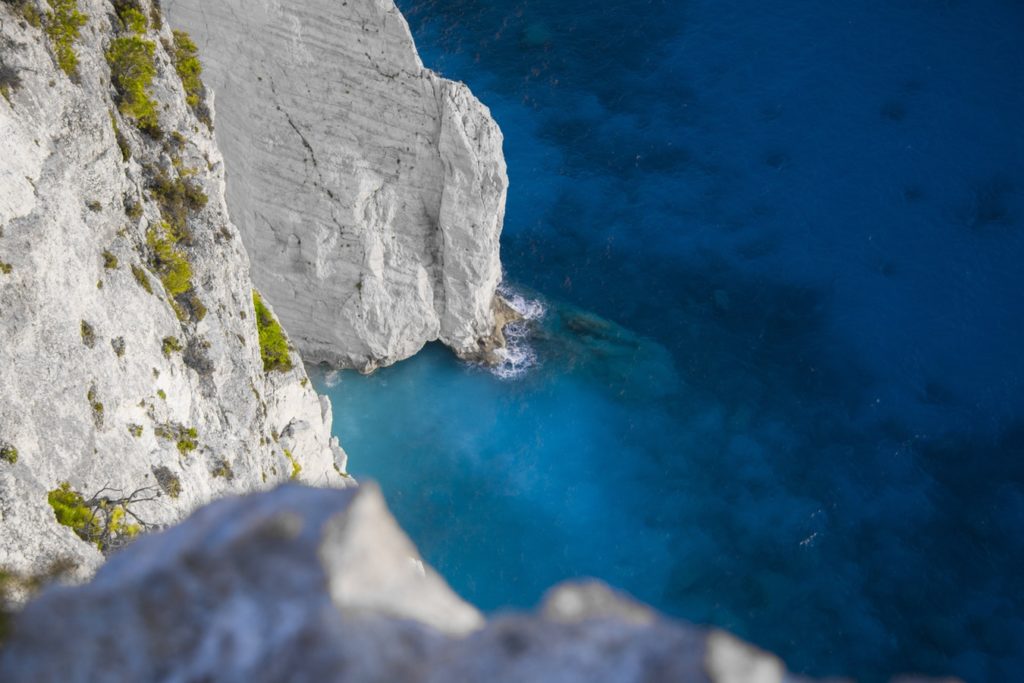 "patience" that tolerates evil that is not good. Then, there is a patience with weakness and suffering that is good. But the Thyatira church was "patient" with the wicked prophetess, and their patience was not good. Their "patience" made their work of "love" to be suspect.
You see, it is a bit like a child who says to his parent, "If you love me, you won't punish me." But God says just the opposite. He punishes those He loves! It is the duty of those in leadership to discipline errant members. Where there is no discipline there is spiritual disaster!
There is a difference between forgiveness and trust. Believers should forgive those who sin. That forgiveness should be immediate. However, this does not mean that sin should go unpunished. When a person confesses his sin, he should be forgiven, but he must now prove that he can be trusted to live a godly life. This is why a Paul urged that the man who had taken his father's wife be "delivered unto Satan for the destruction of the flesh, that the spirit may be saved in the day of the Lord Jesus." I Cor. 5:5. The purpose was to save the man. That must always be the purpose in punishment. But punishment is in order even though the man is forgiven.
Note that Balaam, the Nicolaitans, and the prophetess all taught the same thing. They taught the people to eat meat offered to idols and to commit fornication. Most sins, basically, are false worship or sensual living. False worship is the worship of the creature more than the Creator, which leads to sensual living….a worship of the body. It is a path of fornication, homosexuality, nudity and perversion. No wonder Jesus said concerning the doctrine of the Nicolaitans, "Which thing I hate!"
How merciful God is. Despite her evil ways, Jezebel was given time to repent. God doesn't strike us dead the moment we sin. He waits for us to repent. But Jezebel made the same mistake many Christians make. She thought that, because God didn't punish her, it was a "license" to go on doing what she had been doing. She did not repent, and her day of judgment came. So it will be with all to presume upon God's mercy.
III. TO THE CHURCH THAT TOLERATES EVIL DOERS, THE OMNIPOTENT SAYS:
"I WILL… .cast her into a bed, and them that commit adultery with her into great tribulation, except they repent of their deeds."
"I WILL… .kill her children with death;"
"I WILL… .give unto every one of you according to your works."
"I WILL… .put none other burden upon the rest in Thyatira, as many as have not this doctrine, and which have not known the depths of Satan, as they speak."
"I WILL… .give power over the nations."
"I WILL… .give him the morning star."
Note that "no man liveth to himself." What we do affects others ….either for good or evil. Not only was Jezebel punished, but those who committed adultery with her were cast into great tribulation. However, they deserved to be punished for they chose to sin with her. But what about the children of adultery? The terrible thing about sin is that innocent people are hurt. The children of Jezebel suffered as well. The innocent suffered with the guilty. So it is with children of drunkards, divorced persons, dishonest persons, adulterers, and those who refuse to work for a living.
While the innocent suffer with the guilty, their suffering is not forever. When it comes to eternal punishment, God judges every person individually. God does not "lump" them all together. Those who had not followed the false doctrine or participated in the "depths of Satan" did not share in the punishment of Jezebel. Instead, they were admonished to "hold fast" until the Lord should come, and to those who overcame and kept Christ's works unto the end, He promised power over the nations and the morning star.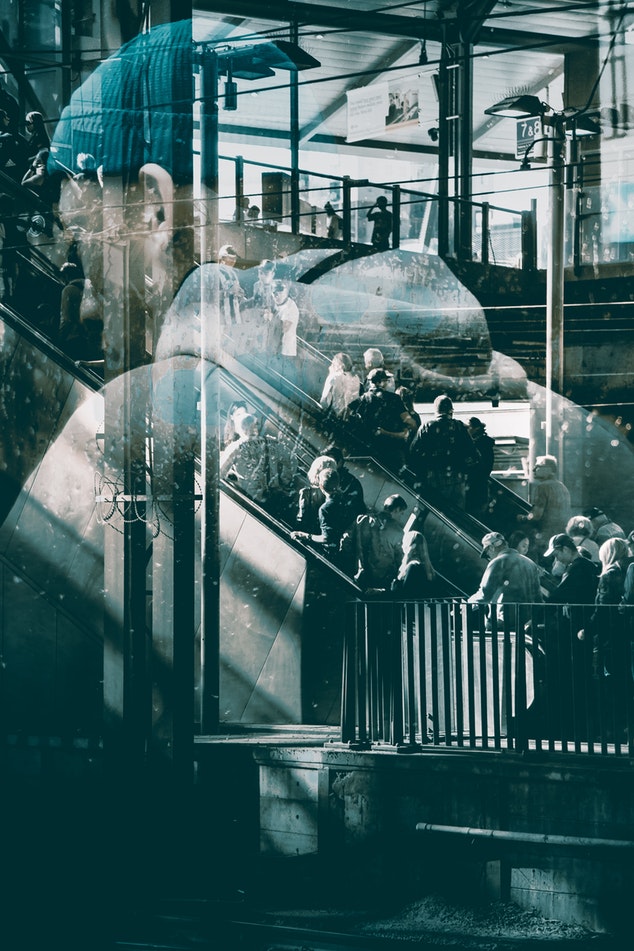 What does "power over the nations" mean? He said they would rule with a rod of iron and break them in pieces. Jesus has promised that if we suffer with Him we shall also reign with Him. His rule will be absolute. Every knee will bow, and every tongue shall confess that Christ is Lord. There will be no rebellions…. no revolutions….no liberation movements…. no sit-down strikes …..no protest marches… .no coups. When Christ rules, there will be no opposition. His power will be complete….. and we will rule with Him!
The morning star speaks of a new day. This will happen when Jesus returns at His second coming. When Jesus was received into the clouds after His resurrection and went back into Heaven, the angels told the disciples that, "This same Jesus, which is taken up from you into heaven, shall so come in like manner as ye have seen him go into heaven." Jesus is corning back again. "Every eye shall see Him" Rev. 1:7. He is our hope. He is our "morning star." He is the beginning of a new day!
However, in a very real sense, that new day has already begun. The world is restless and sinful. "There is no peace, saith my God, to the wicked." But the child of God can have peace. When the reign of Christ in our hearts is absolute, the rebellion, the protests, the fretting, and sensual living are gone. We rule our spirits with a "rod of iron," and as the vessels of a potter are broken in shivers, so the rule of Satan over our lives is gone… gone forever…..gone completely! Not that the opposition is dead. Not that Satan won't try to regain his power over us. He won't quit trying, and he is very much alive. But if we reign "with Christ" the devil hasn't got a chance! It's when we try to rule by ourselves without His help that we find ourselves in bondage again!
He that hath an ear, let him hear what the Spirit saith unto the churches!
Next Lesson