The Final Candlestick
THE CHURCH THAT DECEIVED ITSELF
Revelation 3:14-22candelabra-1432413-m
I. TO THE CHURCH THAT DECEIVES ITSELF, THE OMNIPRESENT SAYS:
"I AM…the Amen.
"I AM…the faithful and true witness
"I AM…the beginning of the creation of God.
Christ presents Himself to the church in Laodicea as the "Amen," meaning that He is the final authority….the last word. What He says will be,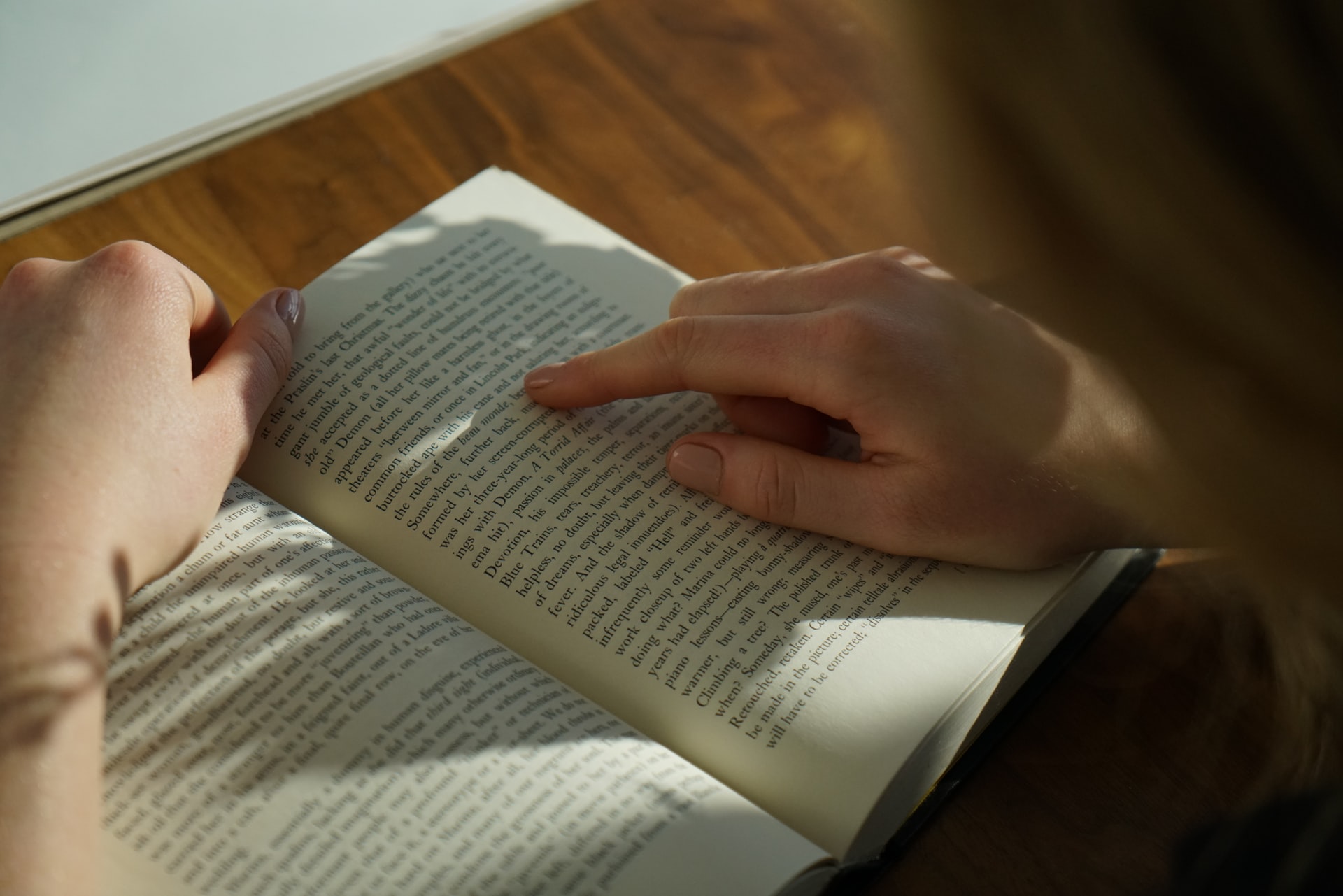 will be, and no power in heaven or earth can change it. Men may deceive themselves into believing that they can live as they please and do what they want without having to give an account of themselves to God. But their disbelief won't change the fact that there is a final judgment and that the One who will have the final word is Jesus! He is the "Amen."
Jesus will give testimony at the final judgment, and He will be a faithful and true witness. Since He is OMNIPRESENT, He will have a record of things done in open and things done in secret. He will not testify as to outward appearance, but according to what is in the heart!
The word "witness" can also mean "martyr." In this way, also, Jesus is the true and faithful witness, for He gave His life to save us from our sins.
Jesus, the OMNIPRESENT One was there in the beginning. "In the beginning was the Word, and the Word was with God, and the Word was God. All things were made by Him and without Him was not made anything that was made." So Jesus will not only have the final word, He also had the first word!
II. TO THE CHURCH THAT DECEIVES ITSELF, THE OMNISCIENT SAYS:
"I KNOW….thy works, that thou art neither cold nor hot: I would thou wert cold or hot.
"I KNOW….what you say you are.
"I KNOW….what you really are.
There are none so blind as those who refuse to see. A famous writer once said, "Oh, the gift that God would give us, to see ourselves as others see us!"
Like the Pharisees, the Laodiceans felt no need. And that was the problem. They had a need and didn't know it. They were deceiving themselves! It is very hard to heal a man who says "I am not sick." It is very hard to correct a man who says, "I have done no wrong." It is very hard to save a man who says, "I am not in danger." The Pharisees felt no need of repentance. They did not think of themselves as lost sheep. So Jesus couldn't help them. That is why He said there is more rejoicing in Heaven over one sinner that repents than over ninety and nine "just persons" (the Pharisees who were self-righteous) who say they have no need of repentance! Jesus knew what they said they were, but He also knew what they really were! So it was with the Laodiceans!
The Laodicean church said, "I am rich, and increased with goods, and have need of nothing."
Jesus said, "You are wretched, and miserable, and poor, and blind, and naked."
Who was right? The Laodiceans or Jesus? Who do we consider rich these days? Who do we consider poor? It is evident that God does not measure riches as the world measures riches. But what about us Christians? How do we measure riches? Do we use God's measure, or do we use the world's measure?
Remembering that Christ is the "Amen" and will have the final word, it is important that we use God's measure. And we must also remember that we "can't take it with us" when death calls. What we can take with us is our faith, our hope, and our love. These are the things that abide. These are the things we can take with us!
So Jesus admonishes the Laodiceans to buy "real" gold that is tried in the fire…..to put on white raiment to cover their nakedness…and to anoint their eyes with "eye salve" so that they will no longer deceive themselves. He does not abandon them. He still loves them. But because He loves them, He chastens and rebukes them. He tells them to repent.
Repent….repent….repent. We have heard the word constantly throughout this study of the seven churches. Repentance and faith go hand in hand. They are foundation stones on which our Christian experience is built. Yet it is something that seems to be lacking in today's evangelism. People make "decisions for Christ," but we see very few tears at the altars any more. People talk much of the love of God, but don't want to talk about the terribleness of sin. There is much talk of faith, and little talk of repentance. "If we say we have no sin, we deceive ourselves," is what the Apostle John said. I John 1:8. And the only way to get rid of sin is to repent. God help us to be humble and confess our need.
III. TO THE CHURCH THAT DECEIVES ITSELF, THE OMNIPOTENT SAYS:
"Behold, I stand at the door and knock: if any man hear my voice, and open the door,
I WILL…come in to him, and
I WILL…sup with him, and he with me."
"To him that overcometh
I WILL…grant to sit with me in my throne, even as I also overcame, and am set down with my Father in his throne."
An artist painted a picture of Christ knocking at a door. To someone who was admiring the painting, he said, "Do you see something unusual about the door? Note that there is no latch on the outside!" The artist was emphasizing something important. It is the person on the other side of the door that must open it. Jesus will not force his way in. He waits for us to open our hearts to Him.
Jesus said, "The sheep know my voice…..a stranger they will not follow." There are many voices in the world, and all of them call for our attention. We must learn to discern the voice of Jesus and open only to Him.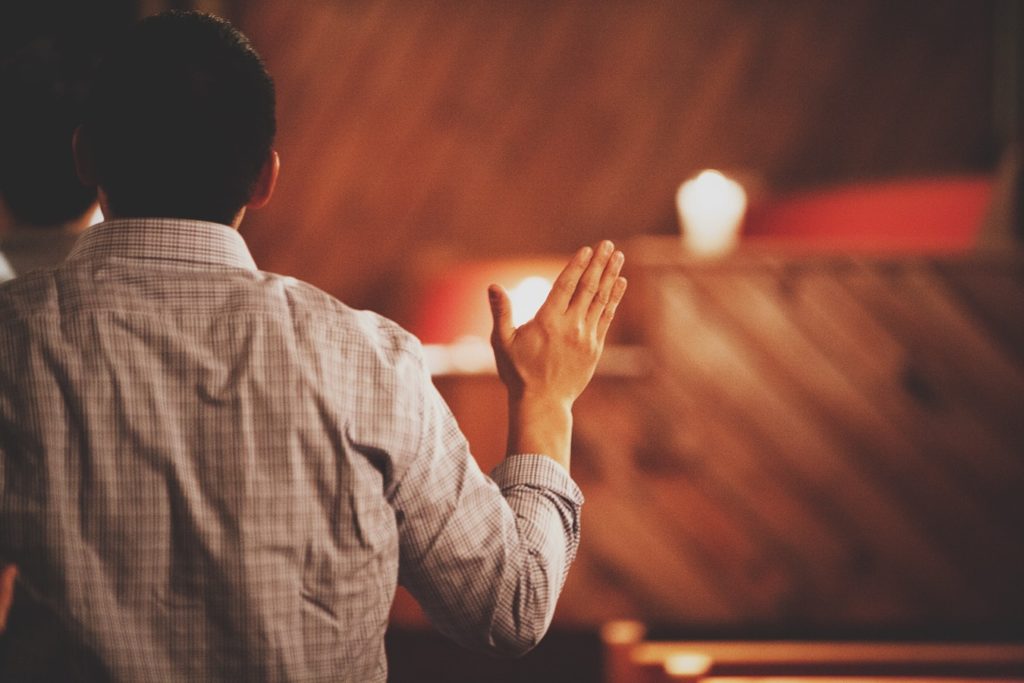 Our relationship to Jesus is not only that of Lord and Master. It is also a relationship of friends. He says, in John 15:15, "Henceforth I call you not servants; for a servant knoweth not what his lord doeth: but I have called you friends…" This relationship is seen in the promise to the Laodiceans, "I will sup with him and he with me." It is the intimate relationship of friends who eat together at the same table. Jesus wants our honour arid respect as Lord, but He also wants to be our friend. How can we be a friend of Jesus? Jesus said, "Ye are my friends, if ye do whatsoever I command you" John 15:14. Friendship with Jesus is a relationship not only of love, but of obedience!
Those who deceive themselves are hardly qualified to counsel or .judge others. The Laodiceans were not the kind of people you would put in leadership. But Jesus offers hope, even to those who are self-satisfied and blinded to their own faults. He says, "If you overcome your pride and self-deception, I will allow you to sit with me on my throne." Think of it! God can take the most miserable person and make his life worthwhile. He specializes in changing lives. The Laodiceans were far from being a "golden" candlestick. They were a reproach to the name "Christian." Yet, they can be an encouragement to those whose "gold" is tarnished. If God could make something out of the Laodiceans, He can make something out of anybody! Take heart, feeble believer!
CONCLUSION
We have not tried to present the opinions of all the interpreters of the first three chapters of the Revelation. Rather, we have tried to emphasize the fact that the book is a revelation of Jesus Christ, and we have sought to see His activities and ministry in each of the churches.
We hope that the study has been a blessing and will be usable to those who are asked to teach others the meaning of the Revelation. If these lessons have enhanced the students knowledge of Jesus Christ and have caused him to love our Lord more, then we will have accomplished what we set out to do.
Some day, God willing, we want to give our attention to the rest of the book….a much more difficult assignment than were the first three chapters. It may prove to be more than we can handle. We'll see. It should be an enjoyable experience to try.
Meanwhile, may the Lord bless this beginning effort.