Do you see a Designer?
"The Lord made the earth by his power, and he preserves it by his wisdom. With his own understanding he stretched out the heavens. When he speaks in the thunder, the heavens are filled with water. He causes the clouds to rise over the earth. He sends the lightning with the rain and releases the wind from his storehouses…but the God of Israel is no idol! He is the Creator of everything that exists, including his people, his own special possessions. The Lord of Heaven's Armies is his name." Jeremiah 51:15-16,19
Rolling thunder. Pounding rain. My camping chair and I are sitting at the edge of my garage, gazing at the scattered buckets of splashing puddles. I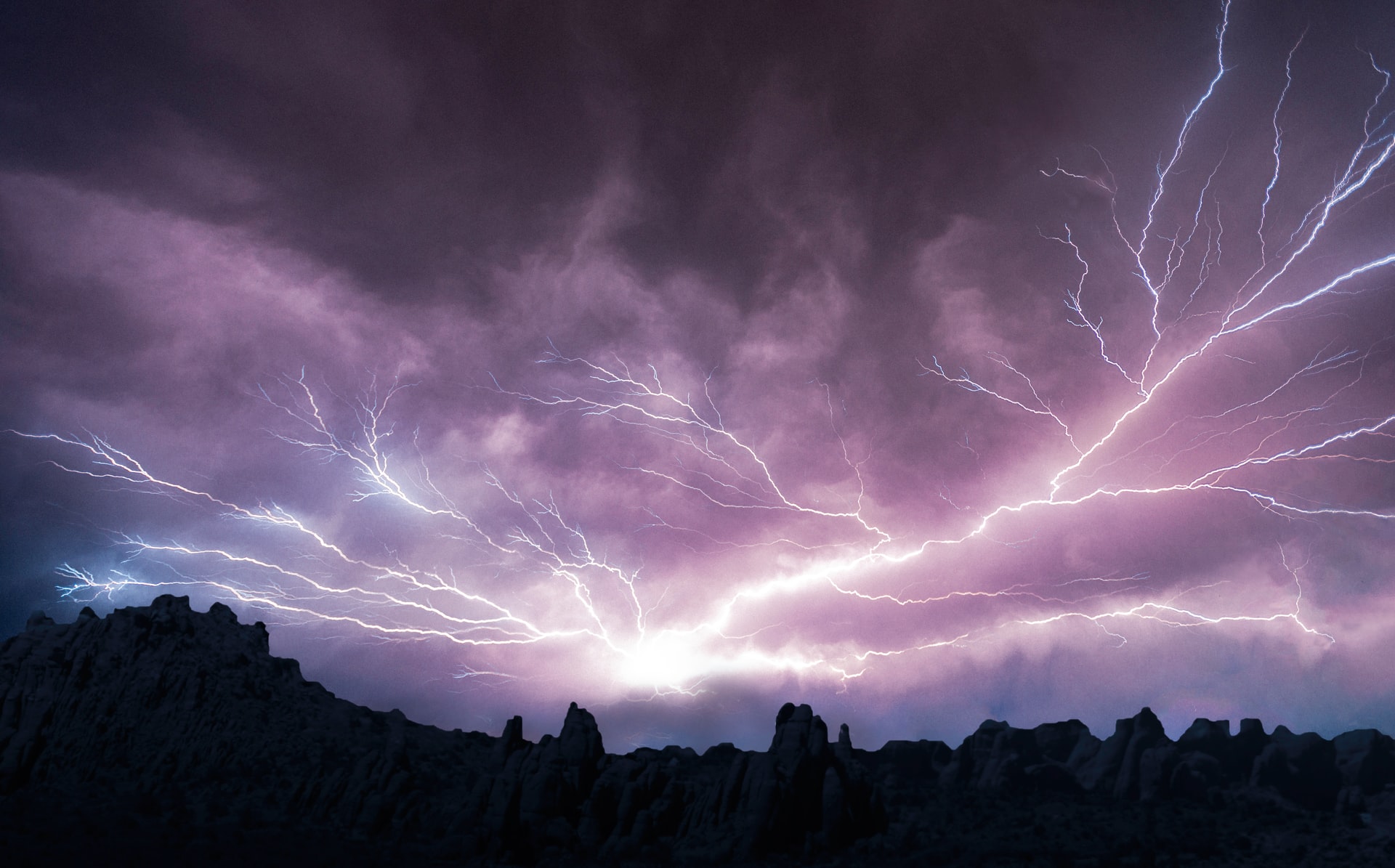 get a little grossed out by the worms coming out to play, but I love thunderstorms. They remind me of God's power and greatness over creation, his design.
It used to not always be that way. I used to be afraid of storms. But my perspective changed. Now I see them differently. I see the glory of their design. I see the radiance of their Designer.
Every morning we gaze at ourselves in the mirror. We see ourselves through our own lens. How- ever that lens, that perspective may need to be changed. Several questions we will ask this week will seek to restore our value as daughters of design.
First, for today — "Who do you see?"
Whether you are young or seasoned, insecure or content, do you see a design that points to a Designer? Do you see a creation that points to a Creator? God is the Creator of everything that exists. By his power the earth was made. He is a designer on the largest scale, stretching out the heavens and unleashing the rain. With his very words, life comes to be and the thunder begins to roll. He commands the clouds and causes the winds to cross the plains. All was created by his power and is sustained by his wisdom (Jer. 51).
We marvel at creation. We celebrate the glory of its design. When we look at ourselves, why is it we pause as if we are not part of this picture?
Think about that for a moment.
Can you fathom a Designer that hangs the sun in the sky and chose the color of your eyes? Can you ponder a Creator that covers the earth with the blanket of night and designed the optical system that gives you sight?
Recently, I pulled a teenage mutant ninja turtle Band-Aid off my son's arms. His eyes grew big with awe realizing his booboo went bye-bye. It didn't make sense to him. How is it that his body could heal on its own? Think about it, it's amazing!
When we marvel at creation, we should see its marvelous Creator. When we see our beautiful design, we should celebrate its Designer. God's creation exists to make him known. We are part of that creation. We are his special possession (Jer. 51:19). Our bodies, our minds point toward the existence of an invisible, immeasurable God.
So the next time you look at yourself in a mirror, gaze a little longer. Pause an extra minute. Notice something different about yourself and take note of your Creator as you look at his creation.
Father, we cannot fathom the expanse of your creation. We cannot grasp the wisdom you have to hold it all together. You are a designer like none other. Help us see you in your work. Expand our wonder as we look at our world and ourselves. Love, Your Daughters
Visit ErinNicoleThompson.com for the Daughters Series videos and workbook.
Next Lesson