Delivered to Courage
"I prayed to the Lord, and he answered me. He freed me from all my fears. Those who look to him for help will be radiant with joy; no shadow of shame will darken their faces." Psalm 34:4-5
Looking out, six hundred pairs of eyes stared back at me. As I scanned the crowd some girls looked on with a smile. Other girls glared. It was like they were lionesses and I was the next meal for their cubs. That might be an overstatement, but I have known the female gender plus the season of high school that could equate to a safari hunt.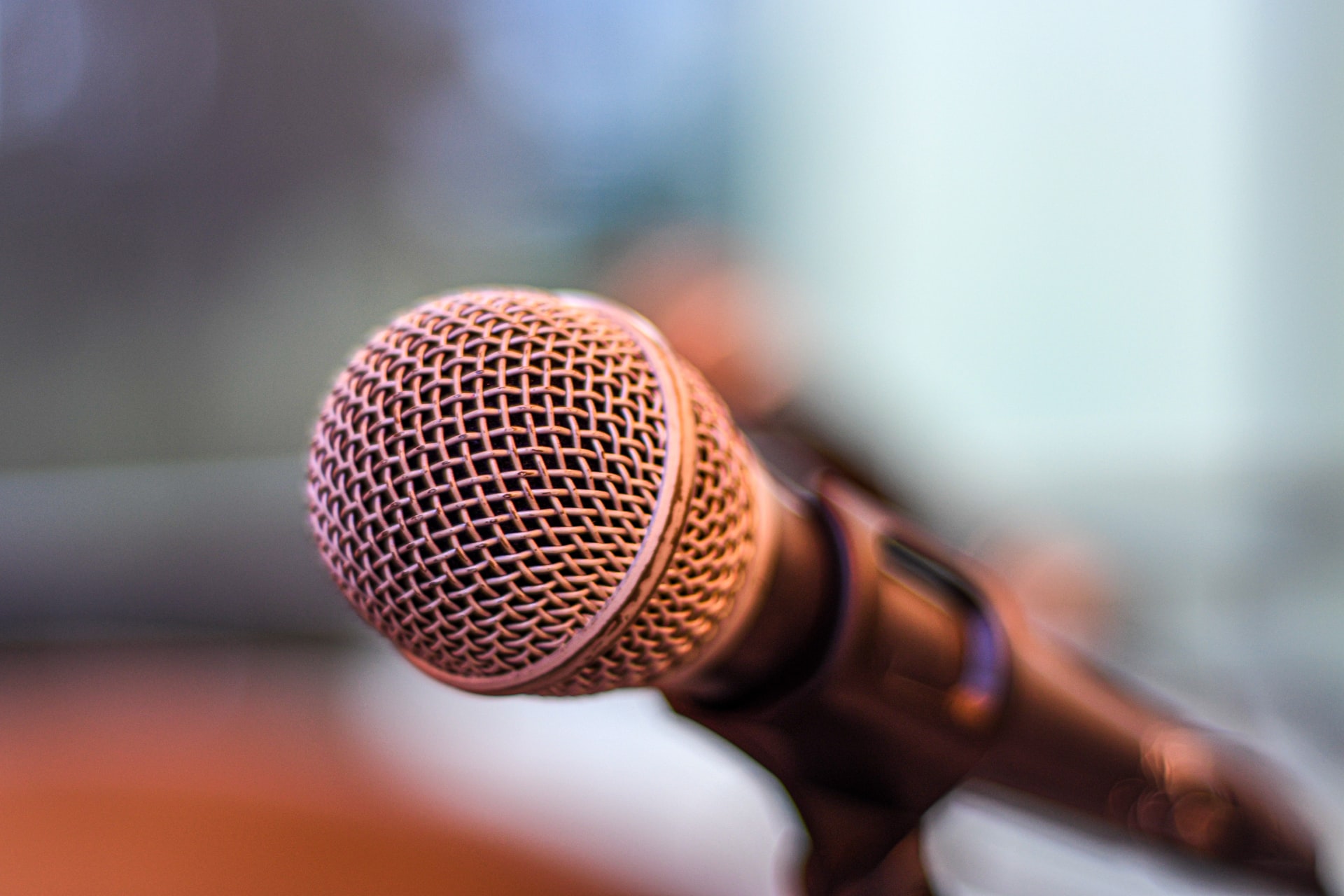 Then the moment arrived. I stepped up to the microphone. As I adjusted it, my nerves were already standing at attention, ready to cringe in anticipation of shrilling feedback. The host peppered a question at me. A random question I had no way to prepare for. Each second felt like a decade as I tried to gather my thoughts and open my mouth to answer.
Fear.
We fear public speaking, the weather, walking alone, the store running out of our favorite sweater, praying out loud, illness, the permanency of a baby bulge, the unknown, hosting people for dinner, our outfit not matching, driving at night, loosing a spouse, germs at school, the critique of our colleagues, financial constraints, our kids sharing toothbrushes, our child going off to kindergarten, our tween going off to middle school, our teen going off to high school, our adult going off to college, and on and on.Delivered to Courage
You name it, probably one of us have feared it. It makes sense that the most repeated commandment in all of scripture deals with fear.
Fear undermines the abundant life Christ died to give. Fear halts us from following the fruitful and fulfilling call of God. It can paralyze us. It can grip us. It can present itself in our lives and make us a submissive subject to its every whim.
Why should it not?
"This is my command-be strong and courageous! Do not be afraid or discouraged. For the Lord your God is with you wherever you go" (Josh. 1:9).
Because the God who hung the stars in the sky, hangs out with you. Because he is bigger than your plan for your kids. Because he is able to protect you from all calamity, yet even if it strikes he will walk by your side. Because he can heal you from all harm.
Because his power will equip you for anything he asks. Because he will provide for all your needs. Because he has overcome the grip of the grave. Because even death cannot hold him down.
"I prayed to the Lord, and he answered me. He freed me from all my fears. Those who look to him for help will be radiant with joy; no shadow of shame will darken their faces" (Ps. 34:4-5).
Once again prayer is a key ingredient to living freely and fully in Christ. Our desperate cry leads to God's deliverance. Our request for help releases us to live with the radiance of his joy rather than the regrets of our fears. Then, he is able to take a person dominated by fear and give them a life de- fined by his courage. May that be you. May that be me.
Father, we pray to you and ask you to free us from our fears. We ask that we would be known for your radiant joy and that fear would not cast its shadow on our lives. I ask you would convince us of your real and active presence so that we would march forward unafraid and courageous. Love, Your Daughters
Visit ErinNicoleThompson.com for the Daughters Series videos and workbook.