What You Can Do to Help a Grieving Child
Helping a grieving child through the death of a loved one, whether the child is yours or not, can be a difficult process. It is a challenge to help a child wrap their mind around the concept of death, especially younger children. It is another thing entirely to help them process their grief in a healthy way that points them towards God.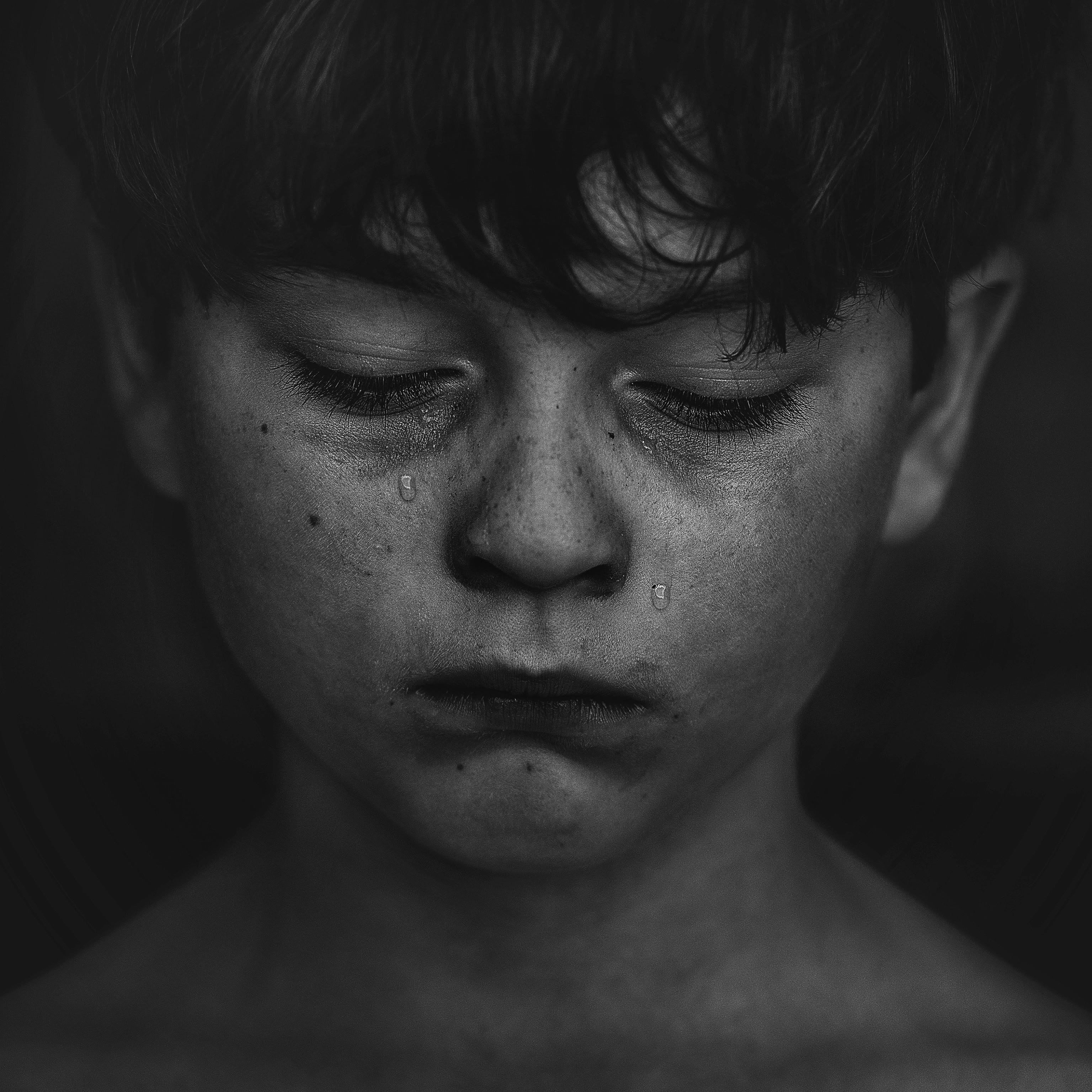 We hope through this article that you are able to find some tools that will better help you in your attempts to guide a child through grief. For more in-depth details on how children process grief, use the links attached to this article to find out more.
Children Know Dragons Exist
An important realization to keep in mind is that children, while less developed than adults, still understand that this world is flawed and that evil exists. They may not understand the gravity of death or its consequences, depending on their age, but they are not oblivious to the fact that bad things occur every day. As G.K. Chesterton said, "Children already know that dragons exist."
Do not try to coddle a child and shield them from the grief and pain they are experiencing. That is detrimental to their development as humans. You are not teaching them to adequately deal with the intense pain they are experiencing. But, that is exactly what you are there for. The pain you are shielding them from now will reappear one day, and it is your responsibility to prepare them to be ready for when that day comes.
And not only that, but it is also detrimental to their relationship with God. When you try to protect them from grief, instead of teaching them to rely on God and his love, you are teaching them to flee from pain and, as a result, flee from Him.
Spiritual Intervention
Directing a child towards God is the best way you can help them process and overcome their grief. But to help a child understand where God is in the midst of their grief, you need to listen to the child's heart. As Karen Herrera of CompassionLink says, "just as children's reactions to grief are individualized, so are their reactions to God."
Some of the examples of reactions that Herrera gives are:
"Get away from me, God! You made this happen!"
"God is there for me. He'll take care of this."
"Why did you do this, God?"
"I hate you, God."
"There is no God. If there was, he wouldn't have done this."
She says that, "These reactions to God are another dimension of the grieving process. Just as the grieving process isn't linear, neither are children's reactions to God throughout this process. Children's feelings about God may vary from minute to minute, or they may experience a variety of feelings simultaneously. Children can experience these reactions to God in varying degrees of intensity as they sort through the confusion created by the trauma."
Another important point Herrera makes is that you should let the child know that it is ok to feel whatever they are feeling towards God. "Children shouldn't deny or judge their feelings. Instead, they can bring their feelings to God for healing, and they can trust that God is there to help them."
And, as a result, you are teaching the child to come to God whenever they are in need. Especially in their most painful and trying times.
Understanding God's Role in Healing
Just as it is important for a child to realize that God is there beside them in their grief, it is also important that we as adults recognize that God is right there beside us in the healing of a child. We are not in this alone. If we can understand how God plays a role in our own healing, we can realize that He has a much more vested interest in a child's healing than we do. Rely on Him to give you strength and to ultimately heal the heart of the child.
Do not think God wants you to simply pray to Him, step aside, and let Him do all of the healing. While prayer is very important, take heart in the fact that God wants to use you to enact His healing. Yes, you!
One of the best ways to help a child trust God and find healing is by being a good role model in dealing with your own trials. Some ways, according to Karen Herrera, that you can do this are:
Demonstrating your trust in God despite the trauma
Reminding the child that God was in your lives before the trauma and will always be there
Acknowledging God is at work in your life
Being "real" and expressing feelings about God appropriately that will enable the child to express their feelings
It may seem simple, but by doing these things you will be setting a tremendous example for your child. And that example will not only help them now, but will stick with them for the rest of their lives.
Helpful Tools
There are many other practical ways you can help a grieving child. Some of these practical tools are:
Be truthful – do not lie to a child about the consequences of death or how they should feel. That will only make things worse
Keep explanations simple – a child does not need a ten minute answer to their most pressing questions. Meet them where they are
Share the facts – if a child has questions about how their loved one died, tell them. They have a right to know
Remind the child it was not their fault – while it might seem ridiculous to us to think that it could be the child's fault their loved one is gone, remember that a child may not perceive things the same way that you do and may very well feel guilt over what has occurred
Define death – be honest and explain why it occurs and what it means
Allow the child to be a recognized mourner – let them know it is ok that they are mourning and that it is not a sign of weakness or something to be ashamed of
Remember children grieve differently – this is a very important concept for adults to remember and can be easily forgotten; for more information on how children grieve differently, see the resources attached to this article
Treat every child and their grief as unique – because every child's grief is unique, as is every adult's. Treat them as the individual they are
Prepare the child for funerals and memorials – explain what the purpose of the funeral is and the very positive but real reasons for it, both temporarily, but also eternally
There are other, more interactive ways you can help a child process their grief. According to Herrera, some activities you can try to do with a child in memorializing a loved one are:
Make a play
Write a letter, poem or song
Act out a puppet show (Invite friends and relatives)
Take photographs
Create rituals i.e. light a candle
Plant flowers
Bake cookies
Draw memory pictures
Send off a balloon
Make a video
Create a memory book, box or table
Share memories
Share God's love and say a prayer
Conclusion
When attempting to help a child, it can sometimes feel like it is completely up to us whether or not they are healed. We may think that, if we fail, the child will suffer in pain and will never learn to rely on God. But this is false. The most important thing to remember when you feel this pressure is that you are never alone.
Putting all of the weight of healing a child on your shoulders alone is a burden you were not meant to bear. As the Bible says, "For I, the Lord your God, will hold your right hand, saying to you, 'Fear not, I will help you'" (Isaiah 41:13 NKJV). God is with us every step of the way and will never let us go. Trust in this promise and you cannot fail!
References:
Karen Herrera
https://www.compassionlink.org/assets/hints-for-health-summer-2018-.pdf
Other Resources:
http://www.grievingchildren.net