As adults, because of the inevitability of death, we are often faced with the responsibility of helping a child to understand the reality of death. We must also be there to give guidance through a proper, God-honoring, response to the loss of a loved one. Thankfully we have the eternal truth found in the Word of God to guide us in this task. We must think redemptively, in bringing this troubling moment to the Lord, knowing that He is near and that He cares for us.
USING THE GOSPEL
As in all of our redemptive tasks, the gospel must point the way forward. The hope of the gospel is a powerful truth that can refocus a child's mind and help them have hope in their time of uncertainty and confusion. Death and eternity lie before all of us, and it is the gospel that gives us the hope of eternal life in the presence of God our Savior.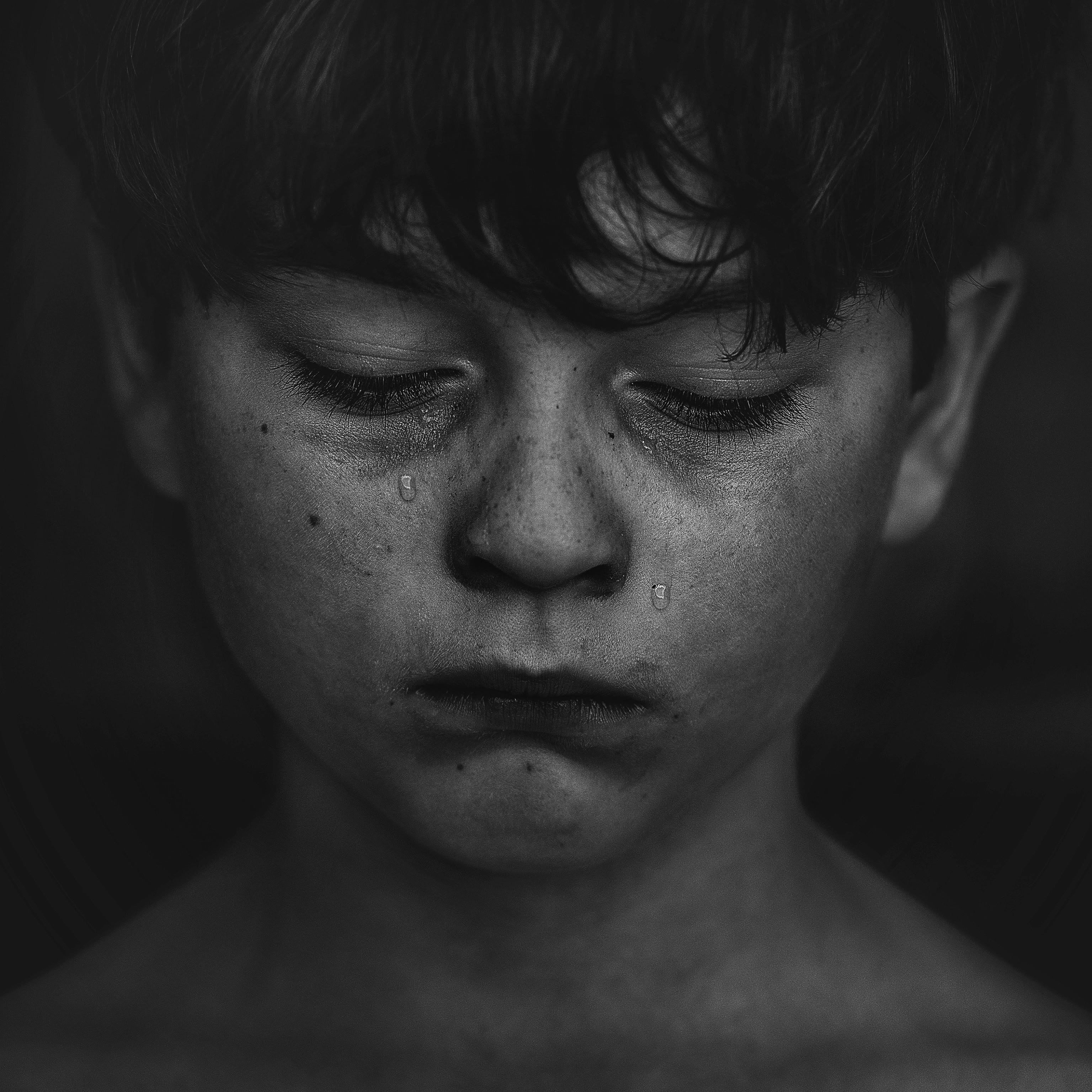 Depending on the age of the child, there will be some awareness of the fallen world we live in. Every child has sinned and been sinned against. There is a perception that evil exists, and that we suffer because of the presence of evil. As G.K. Chesterton said, "Children already know that dragons exist." A child, as do all of us, needs to have the assurance in knowing that God has provided a means of victory over evil. Therefore, we need to point to the hope we have as followers of Christ. We know that through Christ all the evil we experience in this world, including death, will one day be overcome. We have the hope of everlasting life.
Hopefully, this child has been surrounded by followers of Christ that have already prepared the soil in the past by pointing the child to the love of God found in Christ in other difficulties of life that the child has faced. If the child has not had that opportunity, then one must start the process of slowly helping the child think redemptively.  The child must grow to know that God is there and that He loves us so much that He gave us His Son. As they learn to trust the Savior, they will learn that in Jesus we have hope. Jesus said, "I am the resurrection and the life. Whoever believes in me, though he die, yet shall he live," (John 11:25).
The truth of the gospel, explained in a manner that a child can understand, can give a means for the child to process the grief they are experiencing. Therefore, we can be honest with the child and let them experience their grief as we point them to hope. To try to completely shield them from the trauma of losing a loved one is not the best approach. You are not teaching them to adequately deal with the intense pain they are experiencing in a biblical manner. We must see ourselves as being there with the task of pointing them to Christ.
REALITY AND HONESTY
If you choose to shield them from reality, soon the pain you are shielding them from now will reappear as they experience other life struggles. It is your responsibility to prepare them to be ready for when that day comes. We must help them learn to put on the armor of God. Paul the apostle tells us, "Therefore put on the full armor of God, so that when the day of evil comes, you may be able to stand your ground, and after you have done everything, to stand" (Ephesians 6:13). They will be prepared as they learn to look to the cross of Christ in all their struggles, walking by faith and not by sight.
Often, we see how the Psalmist was honest with God in their time of trouble. The Psalmist would express his confusion and doubt. But what was important was that the Psalmist was turning to God rather than away from Him. The Psalmist was seeking answers from God, help from heaven, to endure his time of suffering as he expressed his anguish and doubts. So, a child should be allowed to express their inner feelings and doubts. They should be encouraged to express those feelings to God. But expressions of hating God or rejecting His help must be lovingly corrected, encouraging the child to turn away from sinful thoughts.
DO NOT LOSE HOPE
Again, the child needs to be pointed to the wonders of the gospel that proves God loves us, and that He is near in our time of loss and pain. It must be emphasized that the Savior, who loves children, understands, is near, and ready to rescue us if we but call on His name. The child is going to learn a lot about trusting God in times of trouble by watching the adults in their lives live out the hope that they have in Christ. As followers of Christ, we must model a constant, stable, and vibrant faith in the Savior.
In our grief, because of the loss, we must demonstrate that though we are in much pain and sorrow, we have not lost hope. Christ is with us and that His grace is more than sufficient. Paul the apostle wrote: "My grace is sufficient for you, for my power is made perfect in weakness" (2 Corinthians 12:9).
HELP MOVING FORWARD
Help in sorrow begins with the salvation of God. Whether you are a child or an adult, every person needs the salvation of God. God sent His Son into the world to save us. Though sinless Jesus died on the cross for our sins. He took our sin upon himself. He took our place. They took Him down from the cross and He was buried. Three days later, He arose from the dead. Through His death and resurrection, our sins are forgiven. We must now follow Him as our Lord and Savior.
Please contact us by clicking one of the buttons below if you desire to follow Jesus, have a question, or a prayer request. Someone is waiting to answer you.