The Benefits of Bible Study
Why Study the Bible?
A Privilege
One day my friends Don and Barb received a special letter containing an invitation to meet Princess Anne of England. Just to have received the letter from someone so important was a privilege, but what the letter offered them was an even greater privilege—the opportunity to meet royalty!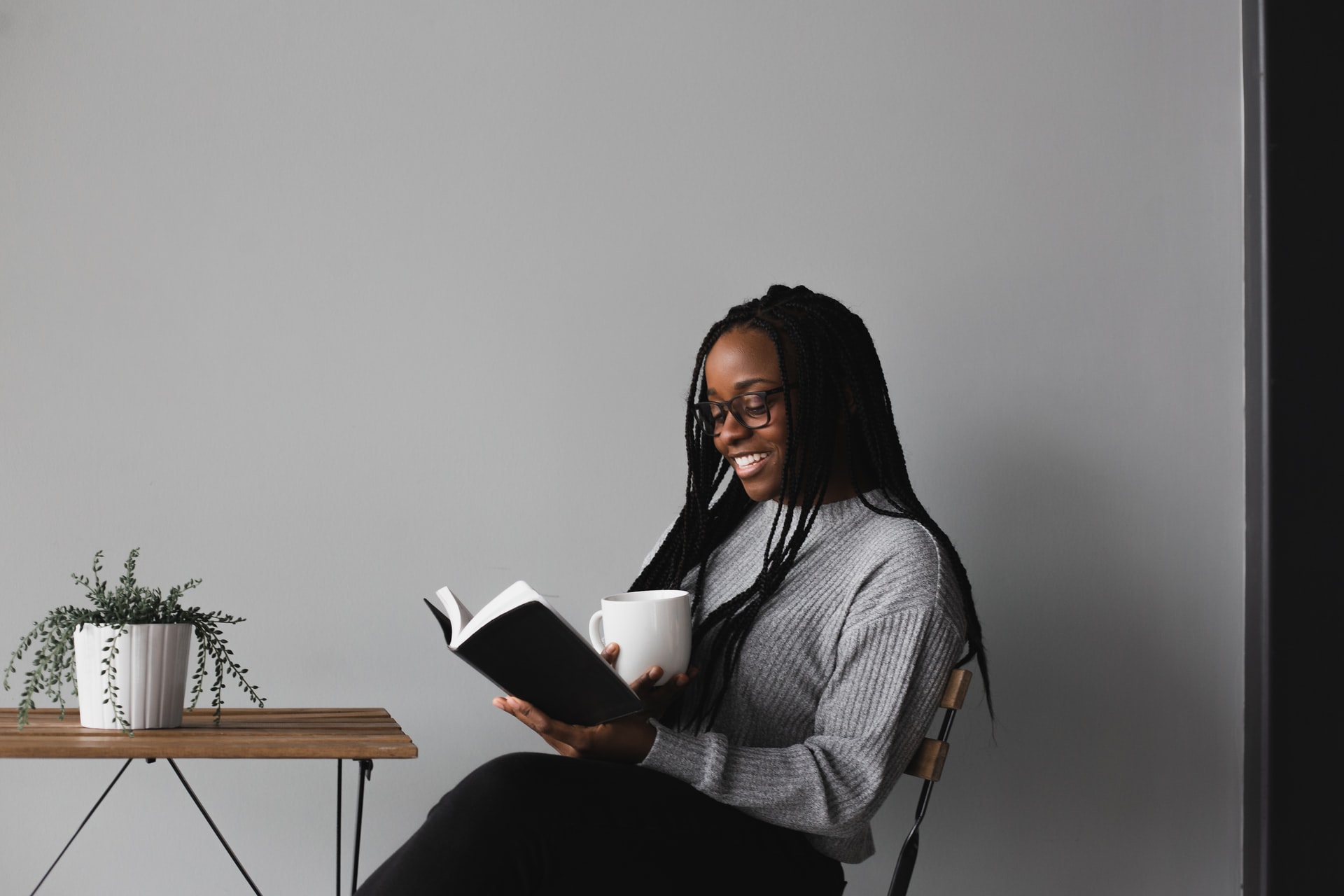 You and I have also received an important letter, a personal message to us from someone much greater than any earthly king—from God himself. Even more important than receiving this letter and being able to read it, is the invitation it gives us. In the letter, which we call the Bible, God invites us to be His children and to live with Him forever. He tells us we can be His children by accepting His Son Jesus Christ as our personal Savior. Isn't it a wonderful privilege to learn about God and His promises through the study of the Bible?
A Way to Grow
To be physically healthy and normal, children must eat the right foods essential to that growth. As God's children, we must also grow spiritually. In 2 Peter 3:18, we read, "Grow in the grace and knowledge of our Lord and Savior Jesus Christ." Our spiritual food is the Bible. As we study it, we get to know our Savior Jesus Christ better. This knowledge helps us become strong Christians "until we all reach unity in the faith and in the knowledge of the Son of God and become mature, attaining to the whole measure of the fullness of Christ. Then we will no longer be infants" (Ephesians 4:13–14).
A Method of Learning God's Plan for Us
A few years ago, a friend of mine was not feeling well. She was sick physically and feeling sad. Then she received a letter from the young man who was to become her husband. He encouraged her and told her he loved her and was coming to marry her. How quickly she recovered after receiving a letter
from someone who cared deeply.
The Bible tells us of God's love for us. In it God gives us instructions on how to live, and promises that someday we will live with Him for eternity. If we are sad, sick, or ailing in any other way, we can go to God's personal message and read of His plans for us.
In studying the Bible, we not only learn of God's plans for our future but also of His promises for the present. We will study some of these promises in the next section.
What are some Benefits?
benefit is something helpful to you. We will choose eight of the many benefits we receive from Bible study and use the letters of the word BENEFITS to help us remember them.
Bread for the soul
Enjoyment
Nearness of God
Encouragement
Foundation
Inspiration
Truth
Security
B—Bread for the Soul
The Bible is the food that keeps our souls alive. As we read it daily we receive health and strength for both soul and body. Jesus said, "Man does not live on bread alone, but on every word that comes from the mouth of God" (Matthew 4:4).
E—Enjoyment
Just as we experience joy in reading good news about those we love, we can feel joy in reading the good news of God's love for us. Even His instructions bring us joy because we know they are for our good. Psalm 119:111 says, "Your statutes are my heritage forever; they are the joy of my heart."
N—Nearness of God
We feel the nearness of God when we read His Word. He is there and speaks to us personally. This is one of the greatest benefits we could ever imagine.
E—Encouragement
God's Word is full of encouragement for us. He shows us examples of His loving care and promises to take care of us. In the book of Peter is a wonderful verse: "Cast all your anxiety on him because he cares for you" (1 Peter 5:7).
F—Foundation
A foundation is what something is built on. Jesus said His Word is a safe foundation for what we believe and how we live. Those who do not believe and study the Bible are like a house without a foundation.
I—Inspiration
Through His Word, God inspires faith for salvation, hope for our future, and love for others. Inspiration is an influence that leads us to good ideas or actions. Many poets, musicians, and artists have received their inspiration from the Bible. The Bible has given them ideas for creating various art forms.
T—Truth
The truth we find in the Bible answers our most important questions, giving us the meaning and purpose of life. It frees us from ignorance and error. "Then you will know the truth, and the truth will set you free" (John 8:32).
S—Security
Security not only means safety; it also means provision for the future. We find real security in God's Word as it guides us to safety in Christ and to our eternal home in heaven. God's Word is our sword and shield against sin and Satan, our spiritual weapon, if we study and apply it regularly.
Next Lesson