The worst procrastinator I have ever read about is the true story of a man who was born two weeks late, and seventy-five years later, he still hasn't caught up.
The clock in his kitchen has read 10:30 a.m. for two years now. He delays shoveling snow until after it has melted, and he considers raking leaves in the spring, but doesn't.
He actually stated, "If I wait long enough, sometimes they'll blow onto a neighbor's lawn." His wife revealed that he was over fifteen minutes late to his own wedding.
In 2 Samuel 3, we read of a people who were guilty of procrastination.
David had reigned as king over Judah for seven and a half years in Hebron, following the death of King Saul. However, there were some who had delayed in recognizing David's kingship. Then Abner, who had served as captain of Saul's army, realizing the futility of such procrastination, went through the length and breadth of the land of Israel, saying to the people, "In time past you were seeking for David to be king over you. Now then, do it!" (2 Samuel 3:17, 18). In other words, "Stop procrastinating." They had waited long enough; it was time to crown David as king.
Procrastination
There is a lot of speculation as to why people procrastinate. Some cite low self-esteem and fear of failure or success as reasons. However, postponement is the most popular method of avoidance. We say, "Sometime I will take care of that." An anonymous person most accurately reminds us, "If it weren't for the last minute, nothing would get done."
An infidel died and left his farm to the devil. The courts, after deliberating on such an astonishing set of circumstances, decided the best way to fulfill the wishes of the infidel was to permit the farmland to grow up in weeds and thorns, and to allow the house and barn to remain unpainted and to rot. Even the soil was allowed to erode and wash away. The courts stated, "The best way to let Satan have it is to do nothing."
Sadly, herein lies a common story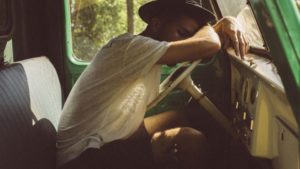 Few of us claim to be infidels. We certainly have no plans to will land or life to the devil. However, we may actually do the same thing by procrastination. We look for a more convenient time. Think of lives that have been wasted, books and songs that were never written, goals never achieved, relationships allowed to corrode, and dreams left unfulfilled because of procrastination.
Solomon warned of this very thing in Proverbs 24:30-34:
I went by the field of the lazy man, and by the vineyard of the man devoid of understanding; and there it was, all overgrown with thorns; its surface was covered with nettles; its stone wall was broken down. When I saw it, I considered it well; I looked on it and received instruction: a little sleep, a little slumber, a little folding of the hands to rest; so shall your poverty come like a prowler, and your need like an armed man.
The last words found in Sir Walter Scott's diary were "Tomorrow we shall."
But there was no tomorrow for him. He died with good intentions to accomplish a certain goal–a goal he neither listed in his diary nor accomplished. We all have goals and dreams we have longed for, planned for, even maybe started to reach for; yet, we have fallen short because we put them off for tomorrow. Henry Ford was right when he said, "You can't build a reputation on what you're going to do."
Danger
Solomon again addressed this danger of procrastination when he challenged us with the self-discipline and energy of an insect. In Proverbs 6:6-9, he wrote, "Go to the ant, you sluggard! Consider her ways and be wise. Which, having no captain, overseer or ruler, provides her supplies in the summer, and gathers her food in the harvest. How long will you slumber, O sluggard? When will you rise from your sleep?"
A pastor had a lifelong slogan: "Do it now!"
Even though his work schedule was heavy, and demands were great, he refused to be a procrastinator. He often told his staff and church, "Take the word now, spell it backwards, and you have won!" He would then explain, "If you do the things you should do now, you will be a winner." So many people mean to do certain things, but they always say, "Not now." In our short life, many opportunities come our way; if we don't take advantage of them, they will pass.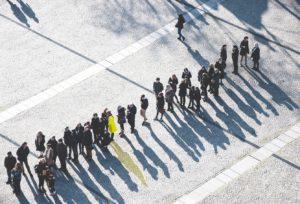 Procrastinating in our relationship with the Lord Jesus Christ is dangerous. Second Corinthians 6:2 warns, "Behold, now is the accepted time; behold, now is the day of salvation." Tragically, countless numbers of people have planned to someday settle things with God, but die without ever making good on their resolution. Someone has stated, "Someday is a sure ticket to hell."
A minister was waiting in line to have his car filled with gas just before a long holiday weekend. The attendant worked quickly, but there were many cars ahead of the minister at the service station. Finally, the attendant motioned him toward a vacant pump. "Reverend," said the young man, "sorry about the delay. It seems as if everyone waits until the last minute to get ready for a long trip." The minister chuckled, "I know what you mean. It's the same in my business."
A Chinese proverb says, "The best times to plant a tree are twenty years ago and today." Mary asked her husband, "Will you ever stop procrastinating?" Bob answered, "I don't know. We'll have to wait and see." I challenge you to pursue your goals and dreams. Get that education, write that book, paint that picture, sing your song, reestablish that broken relationship, climb that mountain, reach for the stars, and get right with God. As Abner told his people, "Now then, do it!"
Unless otherwise indicated, all Scripture quotations are taken from the New King James Version, copyright by Thomas Nelson, Inc. Used by permission. All rights reserved. Henry Ford; available online: http://www.zaadz.com/quotes/Henry_Ford?page=6.