There is great value in understanding Psalm 91. In this Psalm, we learn the conditions for receiving the promised protection, and help as we walk through the troubles of this world.
As business owners, we were highly interested in knowing how to have this kind of blessing on our company. We were thankful for teaching on this subject and have realized the benefits to "the work of our hands" both at Dust Free, Inc, at the ranch we have managed for over 20 years, and the cow herd we started in 2007.
Positioned for Divine Protection  
Psalm 91 begins with a statement of position, "dwelling in the secret place of the Most High, abiding under the shadow of the Almighty".  The Almighty is the all-sufficient God, eternally capable of being all that His people need. This opening statement of position is connected in thought to verse 9 which states one of the three becauses in the psalm.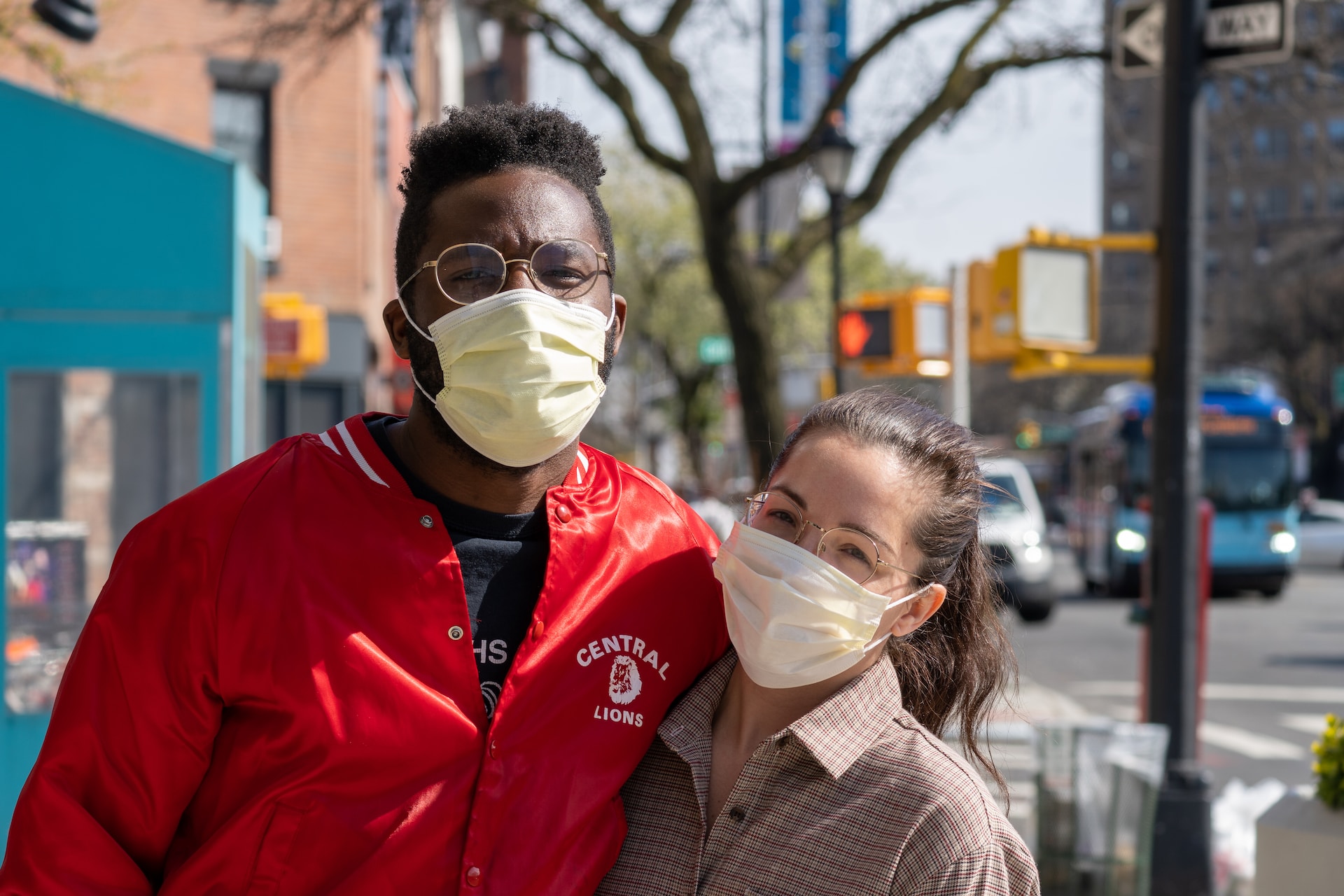 When you are in the shadow of a person or an object, you are extremely close to them. This secret place is the presence of the all-sufficient God, the Almighty. All the promises of this psalm depend upon us being in this position of closeness, fellowship, and partnership with God to be an instrument in His hands for His plans and purposes to be accomplished.
God has from the beginning wanted the people he created to have a relationship with Him. In the Garden of Eden, He came and talked to Adam and Eve. Even after the fall of Adam, God did not change his desire for closeness with His people. He expressed this desire to Abraham as stated in Genesis 17:7 (all Scriptures from the New King James Version).
Genesis 17:7 
And I will establish My covenant between Me and you and your descendants after you in their generations, for an everlasting covenant, to be God to you and your descendants after you.
God spoke to the prophet Jeremiah about the relationship he would restore with the people of Israel after they had rebelled against Him.
Jeremiah 24:7 
Then I will give them a heart to know Me, that I am the Lord; and they shall be My people, and I will be their God, for they shall return to Me with their whole heart.
To the prophet Ezekiel, God confirms what He wants in the relationship with His people, Israel. He desires that they walk in obedience to His laws, to not be drawn away in sin, so that He can be their God, providing, protecting, and prospering them.
Ezekiel 11:20 
That they may walk in My statutes and keep My judgments and do them; and they shall be My people, and I will be their God.
God never changes. His desire toward us is the same as toward the Israelites. To please Him, we are to live in holiness and surrender to what God wants every day of our lives. We are always listening for His voice, and we live in a constant state of willingness to do His will not ours. These attitudes allow us the privilege of living close to experiencing all the blessings of this psalm.
Declaring and Confessing Your Position.    
Verse 2 states a principle of the Kingdom of God, the importance of speaking God's words, there is something that happens in us when we proclaim something out loud.
Psalm 91:2 
I will say of the Lord, "He is my refuge and my fortress;
My God, in Him I will trust."
As one reads aloud verses 3-8, the promises for being in the secret place are confirmed into the spirit realm.
Psalm 91:3-8 
3 Surely He shall deliver you from the snare of the fowler
And from the perilous pestilence.
4 He shall cover you with His feathers,
And under His wings you shall take refuge;
His truth shall be your shield and buckler.
5 You shall not be afraid of the terror by night,
Nor of the arrow that flies by day,
6 Nor of the pestilence that walks in darkness,
Nor of the destruction that lays waste at noonday.
7 A thousand may fall at your side,
And ten thousand at your right hand;
But it shall not come near you.
8 Only with your eyes shall you look,
And see the reward of the wicked.
The first "because" further emphasizes the position of  being close to God.
Psalm 91:9
Because you have made the Lord, who is my refuge,
Even the Most High, your dwelling place,
There are several references in scripture to experiencing the presence of God. Psalm 22:3 states the response of God when He hears our praises.
Psalm 22:3 
But You are holy,
Enthroned in the praises of Israel.
The presence of God in our praises was understood by the Apostle Paul as he instructed the Ephesian believers to sing praises.
Ephesians 5:18-19
18 And do not be drunk with wine, in which is dissipation; but be filled with the Spirit, 19 speaking to one another in psalms and hymns and spiritual songs, singing and making melody in your heart to the Lord.
Psalm 140:13 
Surely the righteous shall give thanks to Your name;
The upright shall dwell in Your presence.

These scriptures make it clear that God's presence is manifest when we offer songs of praise to him and when we live in ways that are pleasing to God.
As we go about our days, and remember the wonderful goodness and character of God, we can thank Him for being our righteousness, our peace, provider, healer, comfort, protection, banner, and good shepherd. His presence will abide with us and He becomes our Jehovah-Shammah, the One who is always with us.
The Second "Because"
Psalm 91:14
Because he has set his love on Me, therefore I will deliver him;
The first and greatest commandment spoken by Jesus was to love God with all that is within you.
Matthew 22:37
Jesus said to him, "You shall love the Lord your God with all your heart, with all your soul, and with all your mind."
King David wrote a good explanation of loving God completely and the value of abiding in His presence.
Psalm 27:4-6
4 One thing I have desired of the Lord,
That will I seek:
That I may dwell in the house of the Lord
All the days of my life,
To behold the beauty of the Lord,
And to inquire in His temple.
5 For in the time of trouble
He shall hide me in His pavilion;
In the secret place of His tabernacle
He shall hide me;
He shall set me high upon a rock.
6 And now my head shall be [b]lifted up above my enemies all around me;
Therefore I will offer sacrifices of joy in His tabernacle;
I will sing, yes, I will sing praises to the Lord.
King David begins this psalm with a personal declaration of his commitment to first dwell in the house of the Lord, and to seek Him for protection in time of trouble. This reminds us of the words of Jesus when he said to seek first His kingdom and His righteousness and all the things we need in this world would be added to us. (Matthew 6:33)
In places of battle, King David's tent was placed in the center of the encampment of the army. It was surrounded by the strongest and bravest of all the soldiers, so the king enjoyed maximum protection. In this psalm, David gives God joyful thanks for this place of safety and for victory over his enemies.
For those who set their love upon God, you are set safely in that center, and deliverance is declared against evil and against plagues.
Psalm 91:10-11 
10 No evil shall befall you,
Nor shall any plague come near your dwelling;
11 For He shall give His angels charge over you,
To keep you in all your ways.
We show our commitment to seek first the Lord by coming into His presence with praise as directed by Jesus when he taught the disciples to pray. We give thanks to God for being all that He is to us, and we declare His names and His marvelous character.
The Third "Because"
God promises to promote and to never abandon or leave the believer who knows His name. In times of trouble or temptation, this is an invaluable, reassuring promise.
Psalm 91:14
Because he has set his love upon Me, therefore I will deliver him;
I will [a]set him on high, because he has known My name.
As we learn the names of God, we begin to realize His characteristics. His names show us who He is and what He wants to be in our lives. He is Jehovah M'Kaddesh, the Lord who sanctifies us, sets us apart for His kingdom (Lev. 20:8). He provided the sacrifice of Jesus' blood for remission of our sins. He is Jehovah Tsidkenu, the Lord our righteousness (Jer. 23:6). He is Jehovah Shalom, the Lord our peace (Judg. 6:24). He is Jehovah Rohi, the Lord our good shepherd (Ps. 23:1). He is Jehovah Rapha, the Lord our healer (Ex. 15:26). He is Jehovah Jireh, The Lord our provider (Gen. 22:14). He is Jehovah Nissi, the Lord our banner in battle, our victory, our refuge, our miracle (Ex. 17:15). He is Jehovah Shammah, the Lord who is ever present, the one who will never leave us or forsakes us (Ez. 48:35).
Proverbs 18:10
The name of the LORD is a strong tower;
The righteous run to it and are [a]safe.
                                                  Applications for My Life

Daily check yourself to see if you are truly living in the three "becauses". Am I praising God for all that He is and all that He wants to be in my life? Am I loving Him with all my being? Am I trusting Him to be all that His names imply? Am I living a life set apart to bring glory and honor to Him? Am I trusting the blood of Jesus to cleanse me from all unrighteousness, from all my mistakes and times I fail Him? Am I trusting God to be my healer, provider, banner, peace, good shepherd, and my ever-present help in time of need? Making daily declarations of who God is and who He wants to be in your life.
Each day as you pray, give praise to God that He protects you, your family and loved ones and all that you have. Praise him for blessing the work of your hands, and for bringing joy to your life.
Based on the instruction and promises of Psalm 91, the following is often my personal prayer.
"Father God, I praise you because you are my refuge, my fortress, and in you I trust with all my heart. I choose to dwell in your presence today. I will be mindful that you never leave me, and you never forsake me. I set my heart to love you, because I know you. I know your names. I praise you that you are my righteousness, my sanctifier, my peace, my provider, my healer, my good shepherd, my banner, my shield in battle, and you are constantly with me. I thank you that your angels encamp round about me and keep me from every attack of the enemy. I thank you for the blood of Jesus that makes me righteous in your sight. I thank you that when I call upon you, you answer me, you will be with me in trouble, your will deliver me from evil. I repent of anything in my life that is not pleasing to you. I submit myself to live out your plan for me in your Kingdom today and always. I pray all these things in the name of Jesus. Amen"