A Jewel of Gold in a Swine's Snout
Today's Scripture: Proverbs 11:22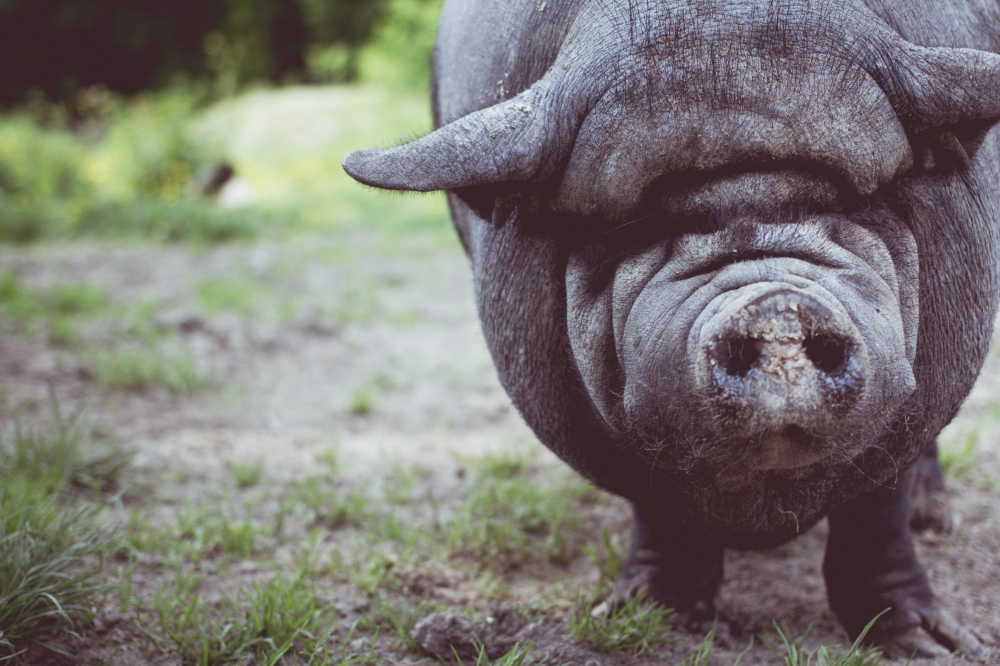 Central Thought: Verbal indiscretion is as foolish as placing a gold ring in a pig's nose
In Psalm 64, David cries out to the Lord to hide him from those who conspire against him. They 'sharpen their tongues like swords, and aim their words like deadly arrows. They shoot from ambush at the innocent man" (Psalm 64:3,4a, NIV). Apparently, these conspirators took deadly verbal aim.
Another time, David begs God, 'Let the words of my mouth . . . be acceptable in your sight, O Lord" (Psalm 19:14). He did not want to seem as foolish with his words as a hog would look with a golden ornament in its nose. Men and women look and sound foolish when they blast away with words. Negative innuendoes and suggestions about someone else can also cause hurt and havoc.
James 3:5 says verbal indiscretion is a spark that can set ablaze and destroy a whole forest. By engaging in verbal sparring, we can, without intention, destroy a person. Some people have a self-image so fragile that it only takes a waft of criticism to cut them to pieces.
Stress and depression are not excuses for verbal indiscretion. Although Job had lost everything—even his ten children—he determined to not speak evil of God. He said, 'My lips will not speak falsehood, and my tongue will not utter deceit" (Job 27:4).
Let us determine to guard what we say and allow God to help us use speech that pleases Him.
Devotional Prayer: Lord, help me by Your Holy Spirit to guard the words that I speak. May I neither deliberately nor unintentionally destroy others with my words. Place Your hand over my mouth so that the words that come from it will be sweet—filtered through Your fingers.
Today's Bible Reading: Numbers 32:1-33: 39; Luke 4:31-5:11; Psalm 64:1-10; Proverbs 11:22​​