Many people believe that if they work hard enough, learn enough and push themselves to excel, they can overcome every obstacle and control their lives and their futures.
They stand tall and proudly declare with the poet William Ernest Henley: "I thank whatever gods may be for my unconquerable soul. . . . I am the master of my fate: I am the captain of my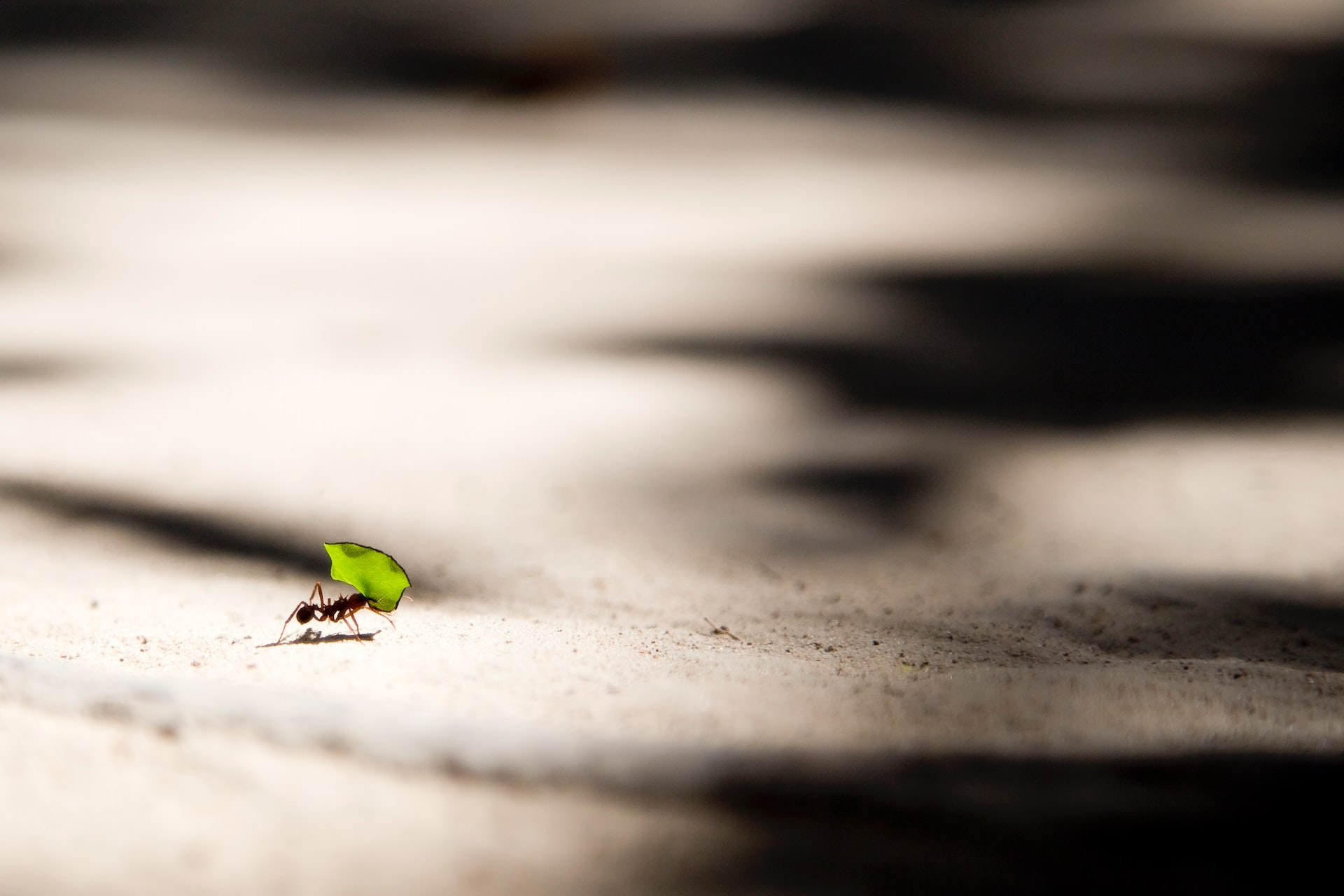 soul."[1]
That boastful attitude is an illusion. The truth is that we are very fragile. Our bodies are vulnerable to illness, accidents and aging. No matter how busy we keep ourselves and no matter how fast we run, we cannot outrun trouble and pain.
The thought of our fragility frightens some people, so they continually push it out of their consciousness, but it lurks in the shadowy world of the subconscious. Perhaps that's why they get so uncomfortable when they encounter other people's tragedies. They're reminded of their own mortality and their own inability to control their lives and destiny.
To reassure themselves, people often look for the cause of the unfortunate person's problem: "He brought this on himself because he did or did not do something." They think that if they eliminate that cause in their lives, then then they can avoid the pain.
Uncertainty of Life
There's some truth to this strategy. If we live within certain guidelines, we can lessen our risk of disease. But how can you avoid slipping on black ice, getting hit by a drunken driver or being shot by a mugger?
The great prophet Moses, who received the Ten Commandments from God, said, "The length of our days is seventy years–or eighty, if we have the strength; yet their span is but trouble and sorrow, for they quickly pass, and we fly away" (Psalm 90:10, NIV).
Moses faced the tenuousness of human existence and the disappointments and suffering that are part of life. So how did he deal with his fears and anxiety? He realized that nothing and no one is totally reliable except God. "This I declare, that he alone is my refuge, my place of safety; he is my God, and I am trusting him" (Psalm 91:2, The Living Bible).
We can't rely on friends, family or ourselves to deliver us from calamity; only God can be trusted to protect us, guide us and console us. He will not prevent all pain, but He will be with us in our pain, giving us His peace and the comforting reassurance of His presence.
How do we experience this supportive relationship with God? We start by asking Him to forgive our sins and to become the center of our lives.
Then we can revise Henley's poem "Invictus" to read:
Out of the night that covers me,
Black as the Pit from pole to pole,
I thank my God who watches over me
For His unconquerable hold.
It matters not how strait the gate,
How charged with sufferings the scroll,
God is the master of my fate:
Christ is the captain of my soul. [1]
[1] William Ernest Henley, "Invictus," in Immortal Poems of the English Language, ed. Oscar Williams (New York: Washington Square Press, 1952), 475.