Anyone who's lived near train tracks knows the hassle and inconvenience a passing train can cause. You're already running late, you're driving up to the track crossing, and then—the barriers start flashing. It's a frustrating feeling.
But imagine if that happened as you were trying to qualify for the Boston Marathon.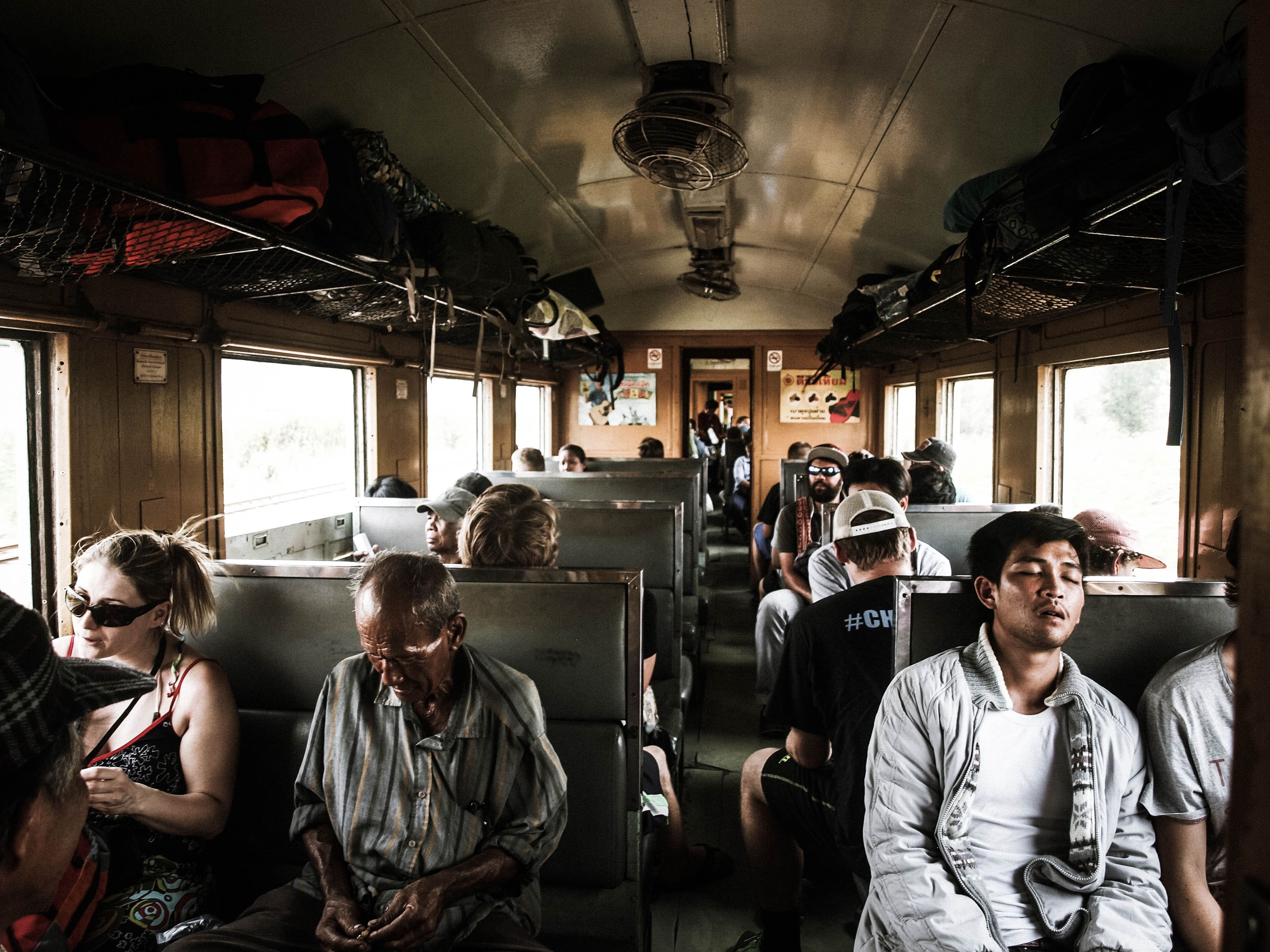 That's exactly what happened to more than 100 runners in Pennsylvania, as a train crossed the marathon course—and crossed it very slowly. One runner, who was using the race as his last opportunity to qualify for Boston, said that he "missed his qualifying time by eight minutes."
Race officials had communicated with the railroad line prior to race day, and had received "absolute assurances… that trains would be suspended" during the race. Yet those assurances didn't stop a train from crossing the course's seventh mile.
The marathon's account posted on Facebook, "The incident is especially regrettable and was quite unexpected."
We may have a plan laid out for running our best race, and we may have set goals and dreamed dreams, but one truth makes itself abundantly (and sometimes painfully) clear: Life doesn't always cooperate with our plans.
What are you facing that you would not be facing if you were in control?
Whenever we face out-of-our-control situations, we tend to react with one of two extremes. Either we give up or try to control it even more.
I have learned to ask three questions when faced with situations that are out of my control.
1. Who is in control of me?
This is perhaps the most important question of all, and I come back to it frequently. Every day, you have to decide who's going to be in control of your life — you or God. I don't know what you're going to face this week. You don't, either. But I can already tell you what God wants you to do:
'He says, "Be still, and know that I am God;
I will be exalted among the nations,
I will be exalted in the earth."'
– Psalm 46:10, New International Version
Recognizing the power of God is essential for peace and confidence for those out-of-our-control seasons.
2. What do I really want?
When was the last time you paused and asked yourself what you really want? Maybe you haven't in a while, or maybe you never have. Maybe what you really want is not beyond the realm of possibility. It could be the situation is just a detour or delay.
3. Could I please ask you a favor?
Many of us are happy to help others, but don't ask for help in return. Don't deny others the pleasure of giving back to you! It takes courage to ask and allow other people to help. When you are powerless on your own in a situation, the place to start is to admit your need for God and others.
What are you facing you would not be facing if you were in control? I regularly remind myself of the promise in James 4:6, "…God opposes the proud but gives grace to the humble. " Grace is the power God gives us to handle life when it doesn't cooperate with our plans.
As a follower of Christ, no matter what circumstance you find yourself in, God's promise to you is He is strong enough to handle what you give Him. Humble yourself and truly give your anxieties to Him. Trust that He does indeed care for you.
Are you trusting in yourself or trusting God in the midst of out-of-your-control situation?