"What a magnificent house!" the visitor exclaimed.
"And the furnishings are simply exquisite!"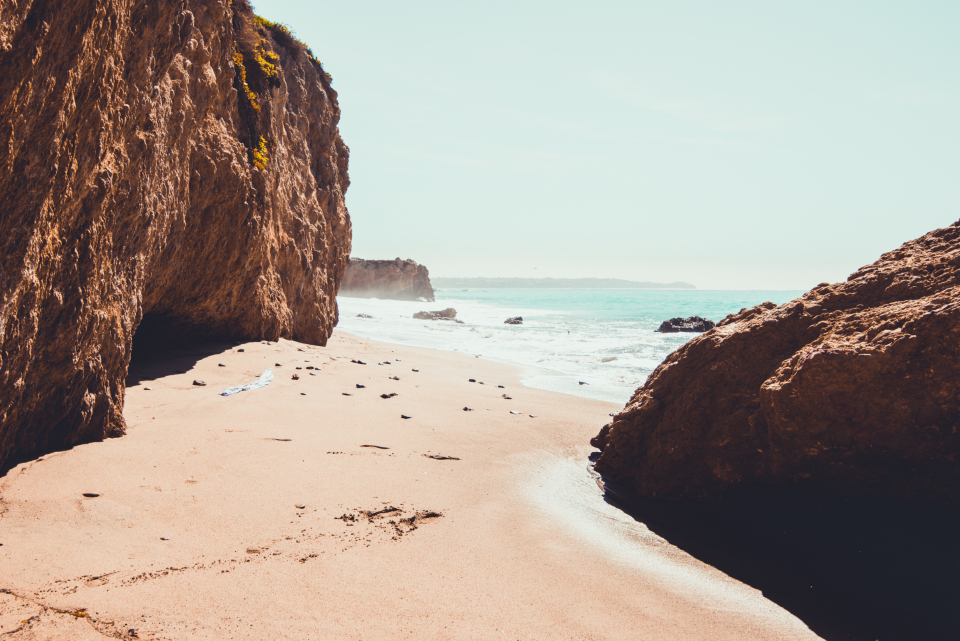 As the proud owner took his guests on a tour of his expensive home, he enjoyed hearing their flattering comments. I definitely made the right choice, he thought, spending my money on the most noticeable parts of the building and on the furniture.
The man's wife set out a delicious buffet for all the guests to enjoy.
"Oceanfront property is hard to find," one guest commented. "You certainly have a prime piece of real estate."
"The ocean breezes cool and refresh us," the owner's wife mentioned. "And the sound of the waves lulls us to sleep at night."
"I envy you," said another guest. "How did you get the house built so quickly?"
"That's our secret," responded the owner. "If I told you, you'd probably build a house just like ours. My wife and I want our home to remain unique."
After the guests had left, the owner and his wife reflected on all the gratifying compliments they had received.
"If we had spent a lot of money pouring a solid foundation, we wouldn't have had enough left over to furnish the house so beautifully," the wife commented.
"And we wouldn't have been able to build it on the beach," her husband noted. "We'd still be laboring over the construction, just like that guy we passed yesterday. He insists on building his house on bedrock." The husband laughed.
"But his house will be a mile away from the ocean," said the wife. "I'm glad we built our home here. Now we're the envy of all our friends."
The Storm
A few months later, a ferocious storm hit. Ten-foot-high waves blasted ashore and swept away everything in their path, including the couple's elegant new home.
The man who had built his home on bedrock went out the next morning to survey the damage. "Well, we came through the storm unscathed," he told his wife.
"We may not have fancy furniture," she stated, "but we didn't lose our house."
"I'm glad we spent our time and resources building on a solid foundation. It took longer than we had hoped, and cost far more than we had expected," he commented. "But, today we can see that it was worth it."
Jesus said that those who hear His words, but do not put them into practice are building their lives on sand (Matthew 7:26). Whether they are relying on their achievements, prosperity, good luck, business smarts, or influential friends, when trials and struggles come, their world will come crashing down. They will lose all that they thought they had gained.
The person who takes Jesus' teachings to heart, and builds his life on Christ the Rock, will be able to stand when tribulation, suffering, and misfortune come. His hope and faith in Christ will not fail; God will uphold him.
After death, when you stand before God's throne and the records of your life are opened, what will be left of your house, your life? Will you be rewarded as a wise builder who put his faith in Christ and daily sought to please Him? Or will you face the shame and eternal loss of having trusted in yourself and having relied on the transient things of this world?