"Watch out!" my friend Evelyn told me. "It's really slippery over there."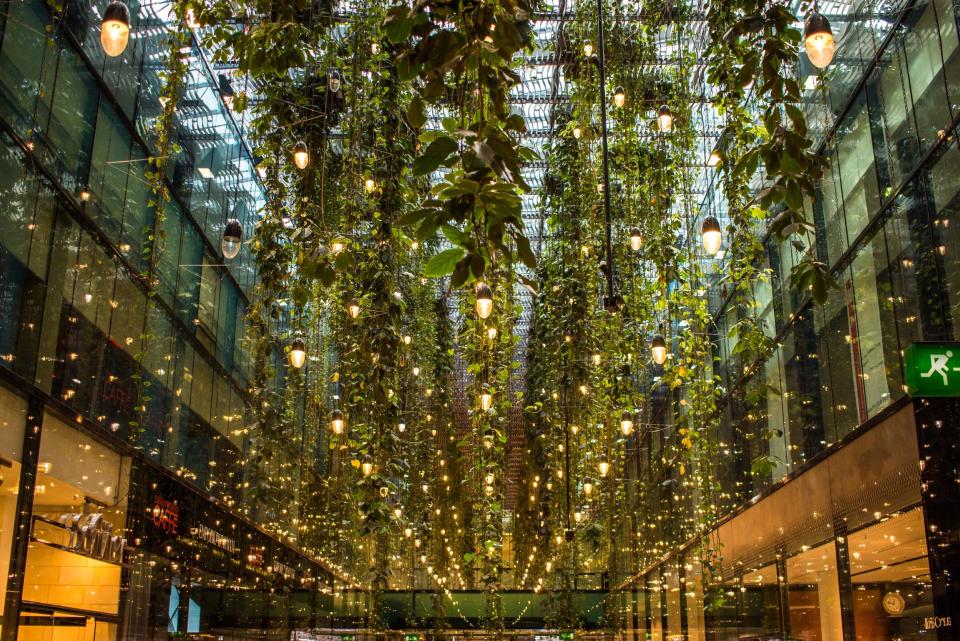 I walk 2 miles every morning at our local indoor mall where major reconstruction is in full swing. The mall management is building new stores and renovating older ones. Every day I find new obstacles: wet cement, areas roped off, large pallets parked outside a store, caution signs scattered around, new fixtures and carpets being transported through the mall.
The floor tiles have become the latest challenge. Each night, workers take up more of the tiles, revealing the uneven patchwork of cement, bricks and old tiles underneath. Watching for the depressions, bumps and holes consumes my attention as I walk. But the dust that workers and walkers track onto the remaining tiles creates a more insidious danger. If you're not on guard, you can slide right into someone or slip and fall.
I used to enjoy sliding across our shiny parquet floor in my socks, much to my husband's dismay. But after being diagnosed with osteoporosis, I realized the danger of slippery floors. When you add the occasional puddles from spilled drinks, melted ice cream or water leaks, watching where you step becomes essential for a mall walker.
Inattention when you're walking can be downright dangerous. Whoops! Someone talking on a cell phone nearly walked right into me! Sometimes people suddenly stop on the steps or abruptly change direction, so walking the mall these days requires attentiveness, an ability to take evasive action and a willingness to change direction quickly. I've noticed a lot of parallels between walking the mall and living the Christian life.
Hebrews 12:1 says, "Since we are surrounded by such a great cloud of witnesses . . ." Anyone who walks the mall on a Saturday morning feels surrounded by a "great cloud of witnesses" (NIV). The verse continues, "Let us throw off everything that hinders and the sin that so easily entangles . . ." (NIV). Needless to say, serious walkers don't carry packages or anything that will weigh them down. They don't stop and look longingly in store windows because they'll lose their focus and find themselves hemmed in by shoppers. "Let us run with perseverance the race marked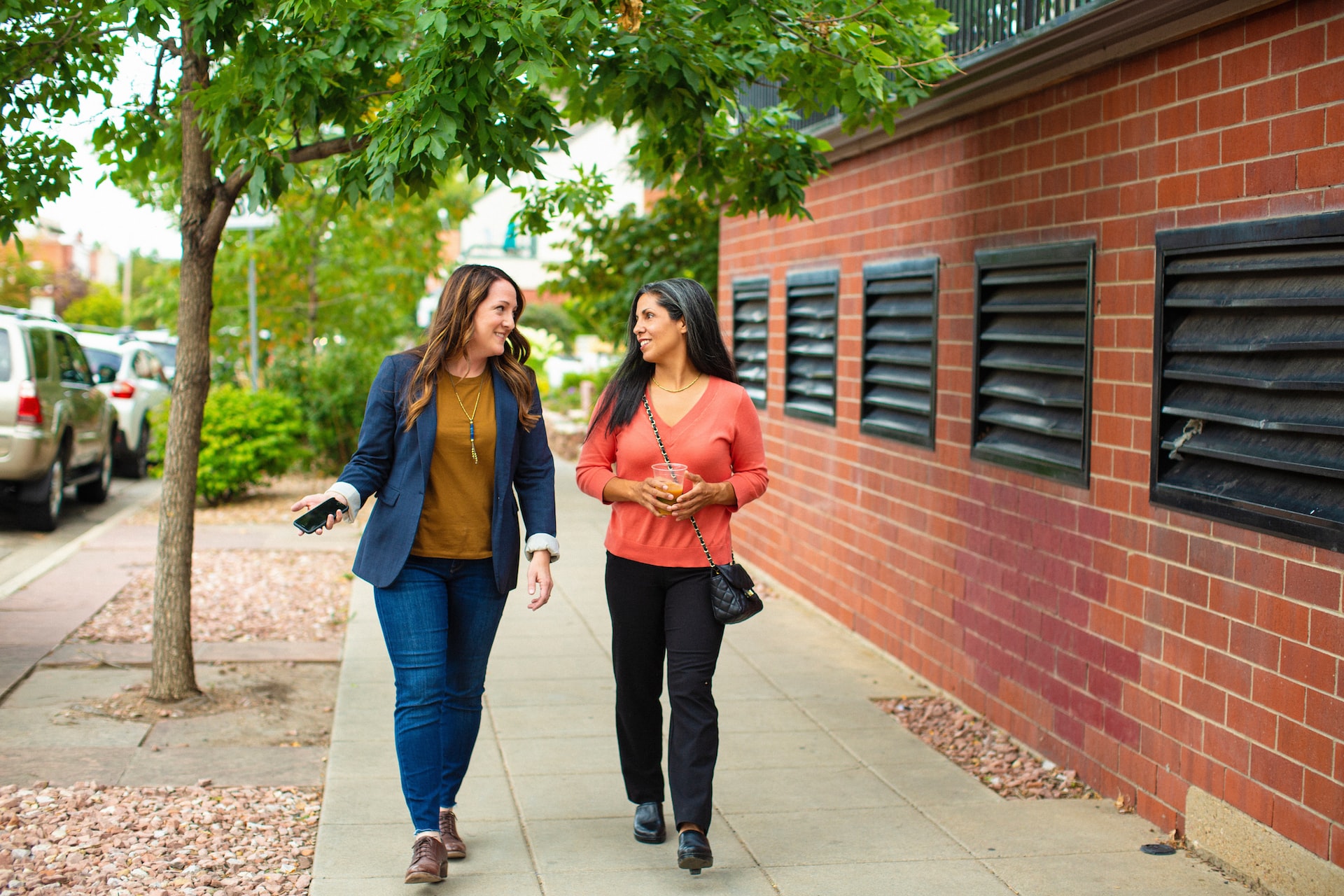 out for us." Mall walkers know exactly how many laps equal a mile. They evade shoppers, walk around construction hazards, maintain their stride and keep pressing on to finish their course. They tread cautiously on uneven floors, avoid puddles and step over holes.
Those who walk at the same time each day enjoy the camaraderie of the other mall walkers. Some find that walking with the same person or small group makes the time pass more quickly and allows friendships to develop. Of course, the same is true of the Christian life. When we encourage and support each other the journey becomes much more pleasant.
Although mall walkers may walk with a friend or two, every walker does his or her own walking. No one, no matter how close or caring, can walk for someone else. If a walker chooses to stop walking, the others may urge the person to keep going, but they cannot donate the benefits of their walking to the non-walker. If the person abandons the habit of walking, the others must still continue walking to maintain their health.
Regardless of what anyone else does, we must "fix our eyes on Jesus, the author and perfecter of our faith," and keep walking the course He has chosen for us.