Two years ago I sat on the edge of a hospital bed and talked with a man facing the twilight hours of his life. Our conversation spoke deeply to me. He shared with me how God had given him a great life. "I'm ready for heaven, but I am not giving up until I get there."
If God blesses me with 80 plus years, that is the mindset I want as well.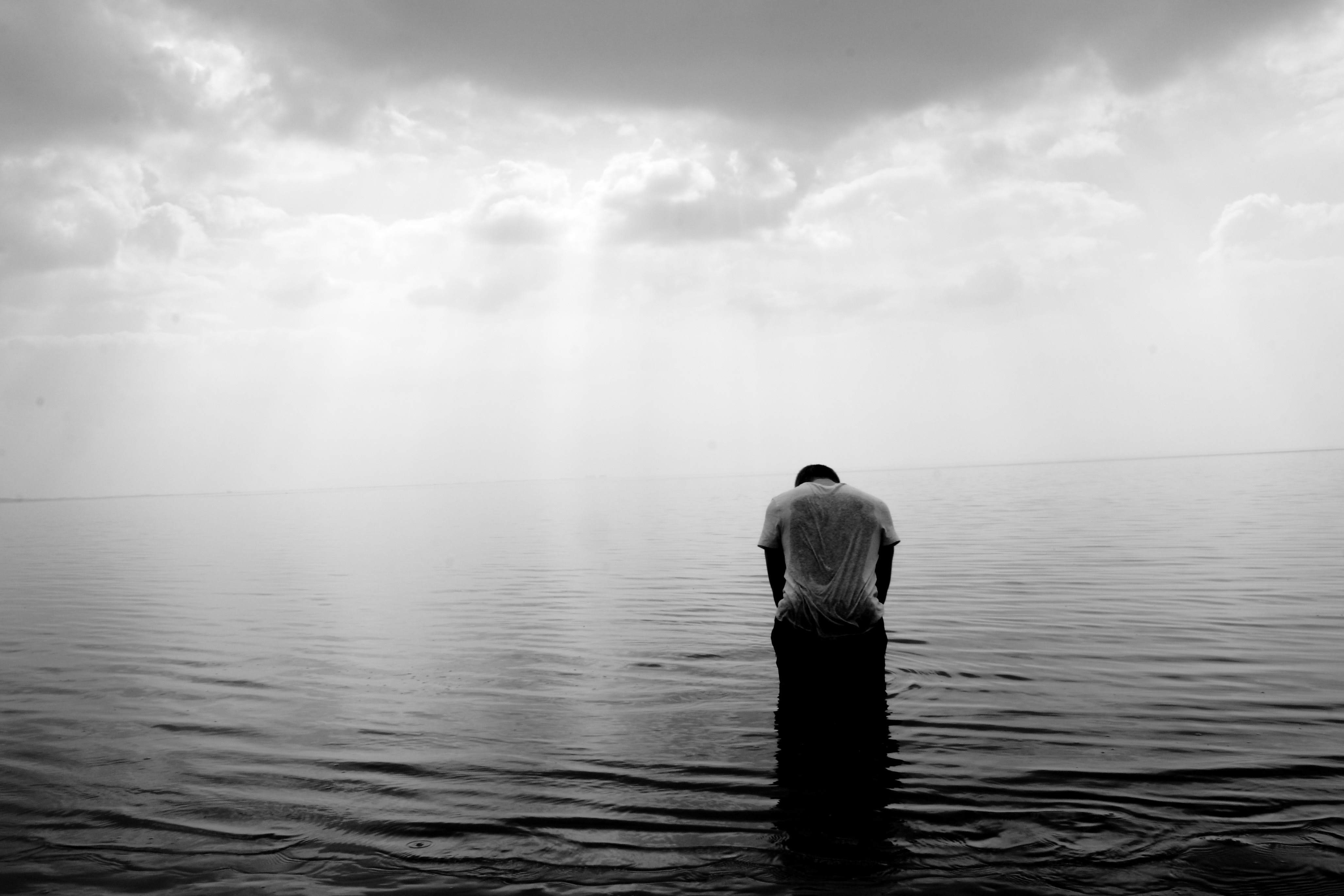 Norman Vincent Peale said, "It's always too soon to quit!"
Elbert Hubbard wrote, "There is no failure except in no longer trying."
What do you do when life is hard and you want to give up?
Everyone likes the easy way out and giving up is the easiest thing you can do. No more effort and time is required. So, people think "just give up and the problems go away." Don't believe it! Giving up creates a set of new problems.
What do you do instead?
1. Decide the kind of person you want to be—and do something today to make it true.
I am writing this with much respect and kindness, and I mean every word. Just because life gets difficult and doing the right thing is hard, you're not off the hook! You can't hide behind any excuses.
Nothing or no one can stop you from becoming the person you were created to be, but yourself. So keep going at it and never give up. Someone said dignity is the moment you realize that no one is your enemy, except yourself.
It's in your moments of decisions that your person-hood is shaped. Decide who you want to be.
Maybe you wasted yesterday—maybe you wasted all your yesterdays—but today is yours. You can take charge of today. You can begin doing things to ensure you start the journey to become who you were created to be. In the process, your future unfolds to become what you want.
2. Take control over your reality.
Value what has real meaning. Too many times we give way to perception that is fueled by emotions. You need to take time to explore what you believe holds importance in life.
Theodore Roosevelt famously said, "Far and away the best prize that life has to offer is the chance to work hard at something worth doing."
What is life, if not the sum of a hundred thousand daily battles and tiny decisions to either gut it out or give it up? This is not a moment to be thrown away. This is not a dress rehearsal. This moment is your life as much as any other moment. Invest it in a way that will make you proud.
3. Choose to be an inspiration for others.
Refuse to give up and try your hardest; you never know who is watching. Your hard work and dedication could be the spark that was needed to light the dreams of those around you. Maybe you have children or siblings that look up to you. Be an inspiration.
4. Ask yourself: If I quit now, will I regret it when I'm 80 years old?
Ed Sheeran, who sings the incredible world hit "Thinking Out Loud", said it this way, "Everything will be okay in the end. If it's not okay, then it's not the end."
I have always believed that when relationships fail, it is usually because someone chooses not to show up in the fray.
If I give up on this marriage, will I regret it when I'm 80 years old?
If I give up on exercise and a healthy eating plan, will I regret it when…
If I give up doing my best at work, will I regret it when…
If I give up doing the right thing, no matter what, will I regret it when…
If I give up investing my life by helping others, will I regret it when…
If I give up ___________________ (you fill in the blank).
The Apostle Paul wrote to a group of people who were thinking of giving up. "Let us not become weary in doing good, for at the proper time we will reap a harvest if we do not give up," (Galatians 6:9 NIV).
I'm not that smart, but I do know one thing: It is always too soon to quit. An oak tree is just an acorn that refused to give up.