Tom Landry was one of the most easily recognized men in the country,
A man so identified with his job that he was usually called Coach Tom Landry.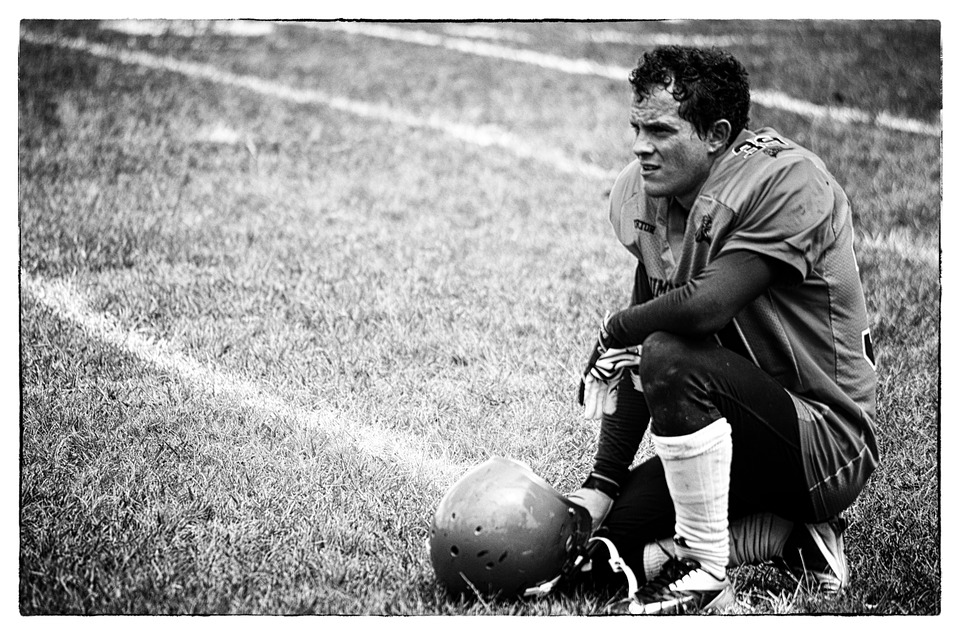 As head coach of the Dallas Cowboys for nearly thirty years, Coach Landry compiled a winning record that few professional coaches have since matched.
But that success did not come easily. Beginning with the expansion team in 1960, Landry and the Cowboys suffered through five straight losing seasons. Their ledger during those first five years reads only 18 wins, 46 losses and 4 ties. Not exactly the kind of record a dynasty is built on!
"People were wondering whether or not we were going to make it," Landry once remarked. Of course, the Cowboys did make it! In 1965 they broke even, and in the years that followed they compiled one of the best records in NFL history.
A WINNING COMBINATION
Running a football team can be a hectic job, but Coach Landry completed the task successfully because his priorities were in order. "Winning a football game isn't the end of all things," he once said. "It's got a priority, but it's not number one in my life. This creates for me a certain amount of calmness, even though I'm human enough to suffer when we lose."
Landry's greatest legacy–and his highest priority in life–was his Christian faith. "This is really the most important factor in my life…my faith in Jesus Christ." Landry continued, "When you accept Christ, He becomes first in your life. It's this priority that gives me peace."
AN ELUSIVE DREAM
Peace was something Coach Landry did not always enjoy, however. For a long time he sought fulfillment in his own achievements: "I had a very restless feeling inside me that I wanted to accomplish something, but I really didn't know what it was."
As a boy in the small town of Mission, Texas, Tom Landry was a regular attendee of Sunday school and church, but thought "football seemed more important."
So young Tom began to set goals–specific goals for his budding football career. In high school he told himself, if I could just be part of a championship team, be an all-district halfback, then I would have everything I wanted. In his senior year Landry saw that dream fulfilled, but, in his own words, the thrill "wore off quickly."
Next it was college, but even his success at the prestigious University of Texas and trips to the Sugar Bowl and Orange Bowl were not enough to satisfy him. Even professional football didn't do it. Landry discovered that his restlessness had followed him even to the NFL.
Although Landry didn't know it, he was experiencing the reality of Luke 12:15. "A man's life does not consist in the abundance of his possessions" (or achievements!).
A STARTLING DISCOVERY
Landry never imagined that his problem was basically a spiritual one. After all, he had been going to church all his life. He already WAS a Christian, wasn't he?
An invitation to a Bible discussion group in 1958 changed his thinking and gave him an answer to his quest for peace. God began to open Coach Landry's eyes to the difference between a mere churchgoer –a "good" person–and a true Christian.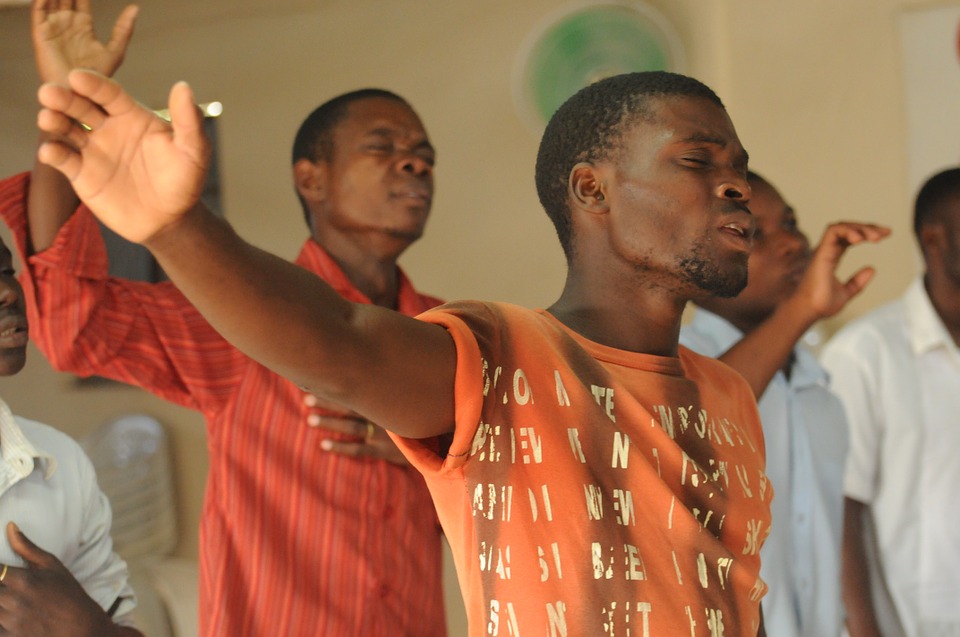 As he related, "I committed my life to Christ, and discovered what Jesus meant when He said, 'I have come that they may have life, and have it to the full'" (John 10:10).
What was it that Coach Landry discovered? He found the source of his restlessness–separation from God. "For all have sinned and fall short of the glory of God" (Romans 3:23). Then he realized the discomforting truth that he was a sinner, and sin was causing his alienation from God. In fact, because we all have sinned, each one of us has experienced this same separation from God.
But Landry also discovered some good news! Romans 6:23 says it best: "For the wages of sin is death, but the gift of God is eternal life in Christ Jesus our Lord." As the coach said, "All we have to do is recognize that Jesus did die on the cross for our sins, that we are sinners, and that it's only through Jesus Christ that we can have our sins forgiven." For Coach Tom Landry, placing his faith in Christ brought an end to his restless search for life's meaning.
AN INVITATION
God is making you the same offer of forgiveness and new life that He made to Coach Landry. The Bible says, "For God so loved the world that He gave His only begotten Son, that whoever believes in Him shall not perish but have eternal life" (John 3:16). Jesus Himself makes this promise: "Whoever hears my word and believes him who sent me has eternal life and will not be condemned; he has crossed over from death to life" (John 5:24). Why not follow Coach Landry's example and claim that promise for yourself today?
Dear God in heaven,
thank You for making a man like Coach Landry…and for making me. I admit that I am a sinner, and I come to You now asking Your forgiveness. I believe Your Son, Jesus, died on the cross and rose again to pay for my sins and buy my forgiveness for me. Thank You for forgiving me and for the gift of eternal life in heaven with You. Amen.
If you have trusted in Jesus after reading this tract, just write us at the address below. We'll be glad to send you some free information.
You are welcome to write your personal tribute to Coach Landry on our web site at www.ATStracts.org.
© American Tract Society To order this and other tracts from American Tract: www.ATStracts.org • 1-800-54-TRACT FREE samples • catalog • "eTracts" • downloads