It's been said that worship is a thirsty soul coming to God for refreshment. It's been a good day, a full day. I'm tired and my soul is thirsty.
No one is more surprised than me at how that thirst is fixin' to be quenched.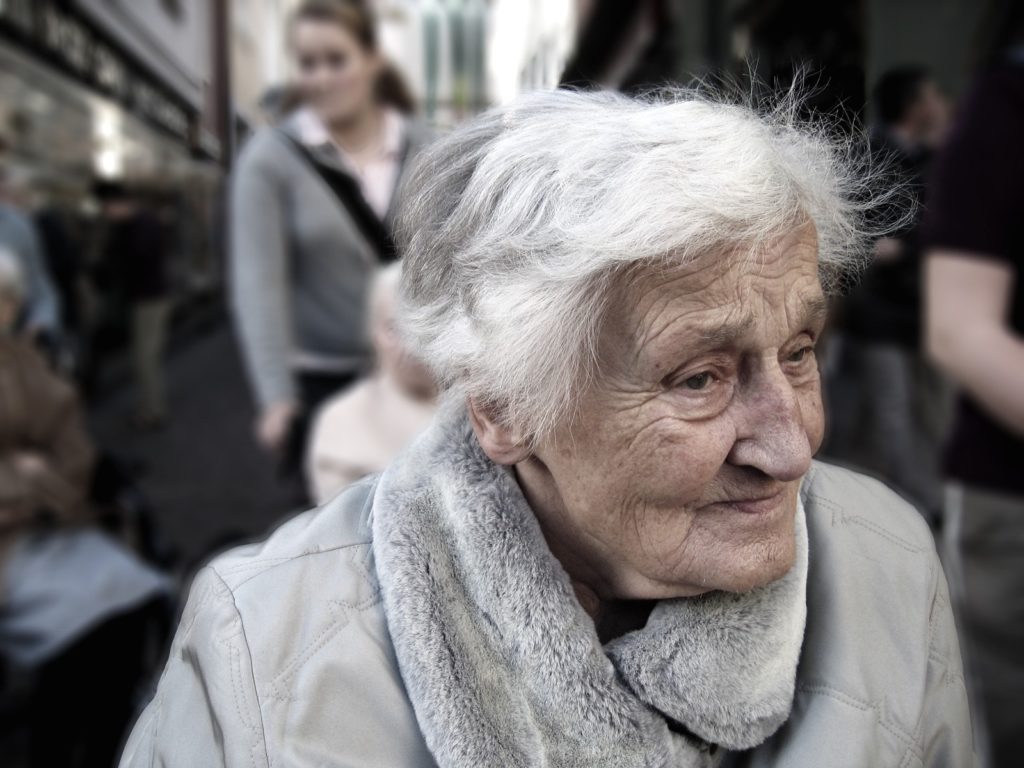 On the inside I am dancing a lively five-step Irish jig trying to find my rhythm, on the outside, I'm Cool Callie Cucumber. From my perch on the piano bench, I can't see much, but I can hear.
Father Pete sits on a sofa in the circle of friends, impatient, barking,
"Let's get this on the road!"
We're at Sunrise at Pinehurst, the place where I go to live out my love five days a week. It's time for our Saturday afternoon worship service.
Sweet Ms. Gert wants to sit in the empty chair next to Ms. Willie. I know without looking that she'll find another seat after being told, "This seat is taken!" It's not, but that's a moot point. It COULD be, it MIGHT be in the next five minutes.
Usually quiet, Ms. Jess makes her presence known by striding noisily between two rows of chairs yelling, "Liar, liar!" She's got a shirt, a pair of pants, and a sweater tucked in her hands. She's madder than a wet hen, though no one knows exactly why.
Ms. Mabel hates the noise, folds her arms over her stomach, and says out loud to no one in particular, "Somebody get him out of here."
And thus, another worship in the Reminiscence (Memory Care) Neighborhood begins. Mere moments into the second song, I sneak a peek at Ms. May expecting to see an angry scowl, maybe fingers in her ears. Instead, my atheist resident-friend is singing, "Jesus loves me this I know." On the front row sits tiny Ms. Lettie. Most days she doesn't say much. When she smiles, which isn't often, it lights her face and her eyes twinkle. She thinks she's in the Midwest and can't be convinced otherwise. She sings with gusto, offbeat, off-key, and loud. I am just glad that she is happy enough to sing. In a "real-honest-to-goodness" church the minister would probably tuck tail and run from such a congregation, but not me. Not me.
These are my residents and I love them just as they are.
Ms. Jess escalates, loudly insisting that Rachel, who is leading us, stop immediately and take her to find her friend, a friend who does not exist.
"I'm leading the church service, Ms. Jess. I can't take you right now."
A care manager redirects her but the peace is short-lived. Before the service concludes, Jess has tried to hit Rachel, has successfully connected with Sarah's midsection, and called her a name that I shan't repeat here. On a scale of 1-10 with 1 being calm, 10 being mayhem, she is at a 30.
I passed my final Validation exam last week. The culmination of eleven months of study and hands-on-practice to prepare me for Ms. Jess moments. Validation is not a therapy. It's not counseling. It's a method, a technique for working with the disoriented old-old. To be successful it requires an investment of me in them.
Validation founder Naomi Feil says
"When recent memory fails, older adults try to restore balance in their lives by retrieving earlier memories. When eyesight fails, they use the mind's eye to see. When hearing goes, they listen to sounds from the past."
I learned techniques this year that allow me to confidently step into a reality that I cannot personally hear or see but one that is, nevertheless, real to my resident. It's an honor to take the journey back with them, to acknowledge what they are experiencing, and to feel their pain in my heart. When successful, I can help one that is desperate to make sense of a world that is spinning out of control. If I can help them to trust, to feel safe, to feel strong, and to feel that they have worth, I have accomplished what I set out to do.
Validation is a beautiful hand in the glove that soothes, reduces stress, and restores dignity. Touching a senior adult with kindness and understanding in their time of greatest pain is effective. And, addicting.
Like an angry hornet, life keeps stinging Ms. Jess over and over.
I want to take the sting out. If I can get her to spend some time with me maybe we can stop the hurt for a little while. "I'm going to see if I can help with Ms. Jess." I take a deep breath or two,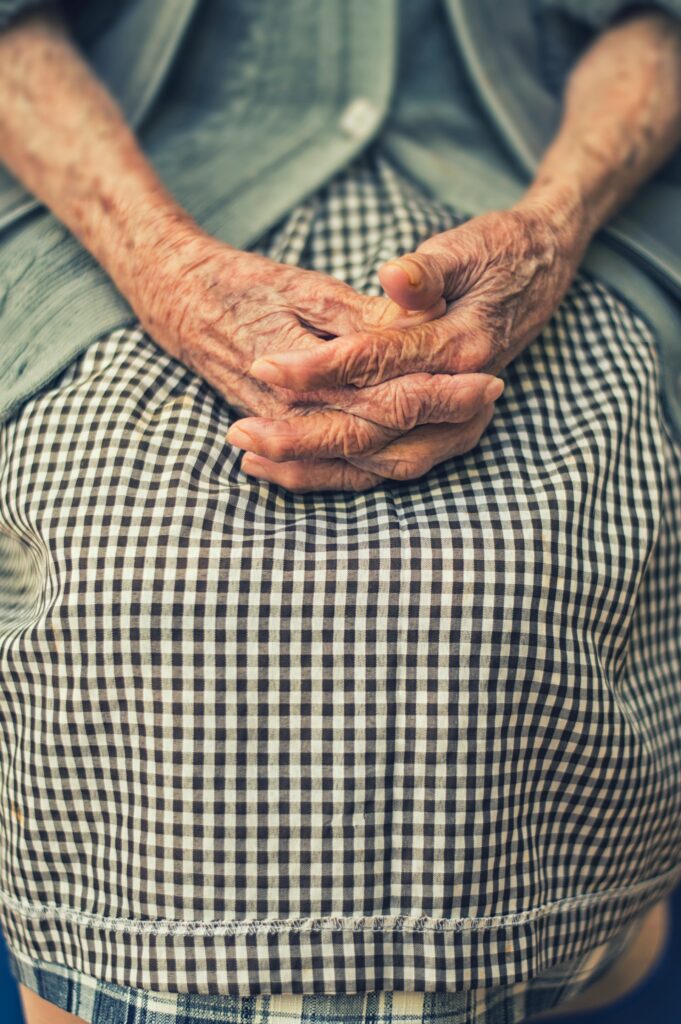 focus, and breathe a quick prayer, "Help, Lord!"
I find Ms. Jess sitting in a chair by herself, angry at the world. She believes that somebody has an answer to her dilemma and they're purposefully keeping that answer from her. Those brown eyes of hers fairly snap with indignation. Though my preference is to sit directly in front of her, I can't do that without blocking the walkway and I dare not suggest that we move to a quiet room. Instead, I pull a chair up next to her, turned so that I am facing her and our knees lightly touch. Maybe that's okay. My sense is that she won't welcome me any closer.
I respectfully call her by name and lay a hand on her arm. She jerks away. Okay, too soon. I try a little rephrasing, some ambiguity, matching of emotion. That lasts all of about 10 seconds. She glares then declares with venom, "I can't hear you!" She's never had trouble hearing me before. "Speak up!" I increase my volume. Nothing. "Your lips are moving but you're not saying anything!!" My friend needs to be in control. So I let her.
I put my lips together, look her in the eye, and listen. Just listen.
She needs a shoulder. She vents and most of what she says makes no sense to me. After a while, she stops ranting and starts reading out loud from the worship folder she's holding in her hands. She reads about Jesus calming the storm. He used just three little words, "Peace be still." I'm wishing I could calm this storm as easily. She's soothed by what she reads – one page, two, and then three. At one point, not taking my eyes from her, I gently extend my hand, palm up, and hold my breath.
Will she notice? Will she slap it away? I am surprised when she takes it and tightly clasps it in her own. Her face softens. I place my other hand on top of hers. Her hand, sandwiched between my own, is soft and dry, wrinkled, and warm. I'm guessing that few take the time to touch her. She reads on stopping occasionally to look in my eyes. I don't know what she's looking for there; whatever it is, I hope she finds it. My heart floods with love for her.
Ms. Jess never married and she used to say – in the early stage of her disease – that she was an Opera-holic. She knew all there was to know about opera and then some. She could talk intelligently about actors, plots, musical scores. She had a delightful dry wit and enjoyed a hearty laugh. She had a life. Where she is now is a scary place to be.
She didn't invite Alzheimer's to join her on her journey. It just did.
It's heartless, ruthless, relentless, and it won't be satisfied until it's turned her life on end and smashed it to smithereens. Memory is the stuff of living. Ms. Jess's "stuff" is gone. Nothing is familiar. Nothing makes sense. Her reality is unbearable. All she wants is to be comfortable and settled. She wants a life that makes sense; she wants to be accepted and loved. She wants a safe place to land. Once upon a time, Ms. Jess had a carefully chronicled life journal in her mind. Her story was exceptional, distinct, unlike any other in the world.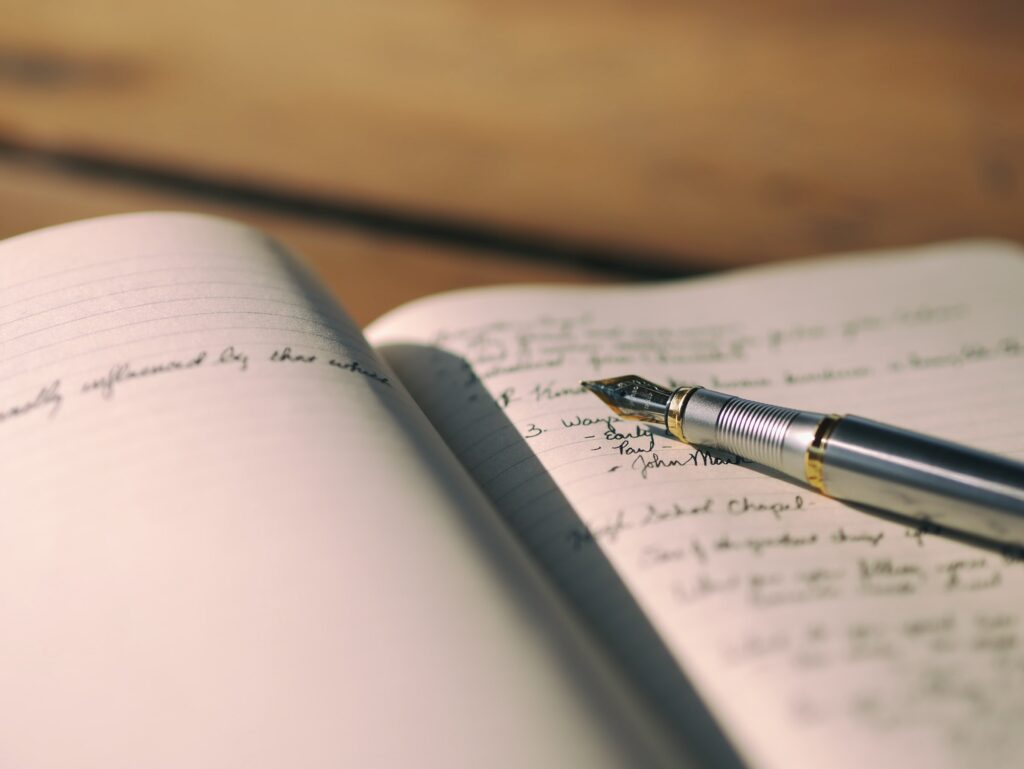 She filled her journal with her tales of living, stories of accomplishment, influence, failure, and success. Experiences that grew her up and made her wise. The steady rhythm of passing days was found in its pages – personal accounts of glorious joy, dreadful desolation, lost love, broken dreams. She recorded her memories of winter's first snow, rain on a hot summer day, and the glorious cacophony of color in autumn. Little by little her journal filled with lessons learned, bitter disappointments, new beginnings, friendships good and bad.
Even on the worst of days, she could warm herself by the fire of her memories. She had but to "want to" and she could relive learning to ride a bike, sharing a secret with her best friend, her first day of school, skinned knees, pretty packages under the Christmas tree. She knew names and faces and places. Her diary thickened with the missives of teen years, early adulthood, middle life, and finally her senior years.
Dementia had no respect for her amazing journal, her unique journey, the beauty of her.
It was brutal and cruel. Without consent, it began to savagely rip the pages from her book and there was nothing she could do to stop it. One by one – the middle, the latter, and most of the beginning. What happened this morning, yesterday, last week, last month, five, ten years ago is gone. It has left her holding nothing but the flimsy cover of her life and one day that, too, will be gone. No wonder her world frightens and threatens her.
"Can somebody help me find me?"
"Sometimes I get lost in my head."
"I know I love you, but I don't know your name."
If I could, I would give back to her what she has lost. I'd restore her mind. Find her memories. Fix her book. But, I can't. I can give her me and for now, that is enough.
She reads through the words of a hymn in the folder she holds on her lap then looks at me, "Do you want to make a copy?"
"I do." I nod.
"Then do it. Now!"
"I can't right now."
"But you will"
"I will."
She settles. Like a balloon with a slow leak her anger shrinks. She insists that I write my name for her. I start and she stops me, "First, draw a line. It has to be separate." I draw a line and write R-o-n-d-a K-n-u-t-h.
"Where do you live?"
"In Lakewood."
"Write it." I do.
She insists I tuck the paper I've written on safely in the back of the folder. "Use your hands. Both of them." I do. That done, she tells me to hold up the shirt that lay crumpled in her lap. She straightens the sleeves, "She probably has to wear long sleeves at that place." I carefully fold the shirt, then she tells me to wrap the pants around it. I'm not allowed to touch the sweater.
Ms. Jess makes an attempt at wit. I smile, she smiles. It seems she's made peace with the fact that her friend won't be found today. Twice more she takes my hand in hers, clasping it as if it is her lifeline. I tenderly rub the back of her hand with my finger. It's past time for me to leave. I stand, saying as I do, "Are you hungry Ms. Jess It's time for supper." I kiss her forehead once, then do it again and smooth back her hair. She drinks in my touch like a hungry baby at its mother's breast.
The moment is cradled in stillness. My heart is at rest. My thirst has been quenched.
God is in this place.
© 2017 Ronda Knuth
Ronda Knuth is a published author, with many inspiring Christian articles to her credit. She has walked through painful and undeserved valleys and found hope and joy in the presence of her Lord and Savior Jesus. She shares her heart and hurt, and shows the way out of impossible situations.
To learn more, visit her Author web page click here httpswww.amazon.comRonda-KnutheB00J2GE9EG