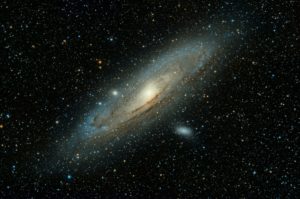 God's crowned His total creation of planets, solar systems, earth and all its inhabitants with the creation of man.  Adam, meaning mankind, and Eve were to be the beginning of the fulfillment of God's plan for His creation.  They were created in God's image, after the likeness of the Godhead, and were to have dominion over the fish, the fowl, the cattle, all the earth, and every creeping thing on the earth.  They were to be the first of many children who would love God, be in fellowship with Him, and who would have the manifold benefits of the magnificent world He had created for them to use and enjoy.  "Be fruitful, and multiply, and replenish the earth, and subdue it; and have dominion over the fish, the fowl, and every living thing that moves upon the earth" Genesis 1:28
The First Promise of the Gospel of Redemption
The perfect environment of the Garden of Eden was changed when Adam and Eve disobeyed God's one rule.  After the first sin was committed, God pronounced curses upon the man, Adam, his wife, Eve, and Satan, who was embodied in the serpent.
Genesis 3:15 Amplified Bible (AMP)
15 
"And I will put enmity (open hostility)
Between you and the woman,
And between your seed (offspring) and her [a]Seed;
He shall [fatally] bruise your head,
And you shall [only] bruise His heel."
Footnotes:
Genesis 3:15 Many consider this verse the protevangelium, the first announcement of the gospel. This is the first prophecy about the Messiah (Christ), who through His death on the cross and resurrection would ultimately defeat Satan, the power behind the serpent, with a death blow. See Is 9:6; Matt 1:23; Luke 1:31; Rom 16:20; Gal 4:4; Rev 12:17.
Because the sin of disobedience had separated man from God, there would have to be a blood sacrifice to pay for the sins of all mankind.  The "seed", the offspring, of the woman would be the one to fatally bruise the head of Satan.  Jesus accomplished this according to scripture.
1 John 3:8 Amplified Bible (AMP)
8 The one who practices sin [separating himself from God, and offending Him by acts of disobedience, indifference, or rebellion] is of the devil [and takes his inner character and moral values from him, not God]; for the devil has sinned and violated God's law from the beginning. The Son of God appeared for this purpose, to destroy the works of the devil.
This message of redemption for mankind came from God after His initial plan for man was destroyed by man's sin.  The message was that sin would not always have the upper hand.  There would be a time when the curse pronounced by God on the devil would be fulfilled and the "seed" of woman would be the instrument to execute the curse God decreed.
A Prophet who Speaks for God
Approximately 1400 B.C., before the birth of Jesus, Moses told the Israelites that there would be a prophet who would speak what He heard from God.  The people were to listen and obey the words of that Prophet.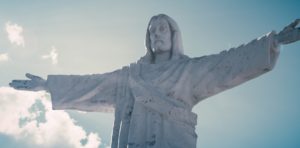 Deuteronomy 18:18-19 Amplified Bible (AMP)
18 I will raise up a prophet from among their countrymen like you, and I will put My words in his mouth, and he shall speak to them all that I command him. 19 It shall come about that whoever will not listen to My words which he shall speak in My name, I Myself will require it of him [and there will be consequences].
The confirmation that Jesus was that prophet is recorded by the Apostle John as he recounted a conversation between Philip and Nathaniel, two who were called to be followers of Jesus.
John 1:45 Amplified Bible (AMP)
45 Philip found Nathanael and told him, "We have found the One Moses in the Law and also the Prophets wrote about—Jesus from Nazareth, the son of Joseph [according to public record]."
These were Jewish men who, like most in their culture, had been taught the Old Testament scriptures.  They knew that a Prophet had been promised by God.
On the Day of Pentecost, the Apostle Peter reminded the people of the Prophet that had been promised to them hundreds of years before.
Acts 3:22-23 Amplified Bible (AMP)
22 Moses said, 'The Lord God will raise up for you a Prophet [a]like me from your countrymen; you shall listen to Him and obey everything He tells you. 23 And it will be that every person that does not listen to and heed that Prophet will be utterly destroyed from among the people.'
Footnotes:
Acts 3:22 Or as He raised up me. The Jews understood Moses as a type of Christ (Messiah).
Messiah Becomes a Man
In approximately 750 B.C., Isaiah spoke a prophesy about a child who would be a Son of God. The great expanse of time and the fact that this and other prophecies were preserved in the Jewish culture for hundreds of years is a testimony to the reverence the Jews had for God's Words and the supernatural protection of God over His Word.
It requires faith and revelation to comprehend the reality of the incarnation of God, Him being clothed with flesh, and becoming a man. A newborn baby would be called Mighty God, Everlasting Father.  The Second Person of the Godhead, Jesus the Son, would put off His eternal state and put-on flesh but without sin.  He would bring freedom from the domination of sin.  Wonderful Counselor indicates a political guide and leader.  Upon His shoulders would rest the entitlement to rule.  Mighty has the meaning of hero.  The Lord is the infinite Hero of His people, the Divine Warrior who has triumphed over sin and death.  Prince of Peace who restores man's relationship with God.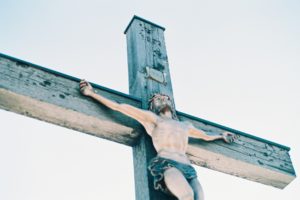 Isaiah 9:6 Amplified Bible (AMP)
For to us a Child shall be born, to us a Son shall be given;
And the government shall be upon His shoulder,
And His name shall be called Wonderful Counselor, Mighty God,
Everlasting Father, Prince of Peace.
The Apostle Paul explains Christ Jesus' actions and attitudes about becoming a man.  His complete obedience and humility to His Father's desire for Him to be the redeemer of mankind, resulted in Him being placed in a highly exalted position of unmatched authority.
Philippians 2:5-9 Amplified Bible (AMP)
5 Have this same attitude in yourselves which was in Christ Jesus [look to Him as your example in selfless humility], 6 who, although He existed in the form and unchanging essence of God [as One with Him, possessing the fullness of all the divine attributes—the entire nature of deity], did not regard equality with God a thing to be grasped or asserted [as if He did not already possess it, or was afraid of losing it]; 7 but emptied Himself [without renouncing or diminishing His deity, but only temporarily giving up the outward expression of divine equality and His rightful dignity] by assuming the form of a bond-servant, and being made in the likeness of men [He became completely human but was without sin, being fully God and fully man]. 8 After He was found in [terms of His] outward appearance as a man [for a divinely appointed time], He humbled Himself [still further] by becoming obedient [to the Father] to the point of death, even death on a cross. 9 For this reason also [because He obeyed and so completely humbled Himself], God has highly exalted Him and bestowed on Him the name, which is above every name,
A Miraculous Birth
Isaiah spoke many things about the Child that would be born as a Son of God.  In a conversation with King Ahaz, he prophesied the birth of Immanuel, God with us, to a virgin.
Isaiah 7:14 Amplified Bible (AMP)
14 Therefore the Lord Himself will give you a sign: Listen carefully, the [a]virgin will conceive and give birth to a son, and she will call his name Immanuel (God with us).
This prophecy is confirmed as Matthew recorded the conception and birth of Jesus.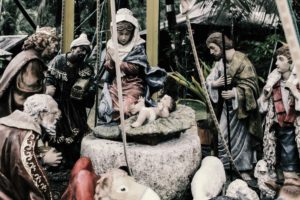 Matthew 1:18-23 Amplified Bible (AMP)
Conception and Birth of Jesus
18 Now the birth of Jesus Christ was as follows: when His mother Mary had been [a]betrothed to Joseph, before they came together she was found to be with child by [the power of] the Holy Spirit. 19 And Joseph her [promised] husband, being a just and righteous man and not wanting to expose her publicly to shame, planned to send her away and divorce her quietly. 20 But after he had considered this, an angel of the Lord appeared to him in a dream, saying, "Joseph, descendant of David, do not be afraid to take Mary as your wife, for the Child who has been [b]conceived in her is of the Holy Spirit. 21 She will give birth to a Son, and you shall name Him Jesus (The Lord is salvation), for He will [c]save His people from their sins." 22 All this happened in order to fulfill what the Lord had spoken through the [d]prophet [Isaiah]: 23 "Behold, the [e]virgin shall be with child and give birth to a Son, and they shall call His name Immanuel"—which, when translated, means, "God with us."
Messiah to be Born in Bethlehem
According to prophesy by Micah, a contemporary with Isaiah, the Messiah would be born in Bethlehem.  However, Joseph and Mary's home was not in Bethlehem, but in Nazareth.  A decree from the Roman ruler, Caesar Augustus, required them to travel from Nazareth to Bethlehem to be counted in a census of the citizens.
Micah 5:2 Amplified Bible (AMP)
2 
"But as for you, Bethlehem Ephrathah,
Too little to be among the clans of Judah;
From you One shall come forth for Me [who is] to be Ruler in Israel,
His goings forth (appearances) are from long ago,
From [a]ancient days."
Luke 2:1-5 Amplified Bible (AMP)
Jesus' Birth in Bethlehem
2 Now in those days a decree went out from [the emperor] [a]Caesar Augustus, that all the inhabited world (the Roman Empire) should be [b]registered [in a census]. 2 This was the first census taken while Quirinius was governor of Syria. 3 And everyone went to register for the census, each to his own city. 4 So Joseph also went up from Galilee, from the city of Nazareth, to Judea, to the city of David which is called Bethlehem, because he was of the house and family of David, 5 in order to register with Mary, who was [c]betrothed to him, and was with child.
Luke 2:6-14 Amplified Bible (AMP)
6 While they were there [in Bethlehem], the time came for her to give birth, 7 and she gave birth to her Son, her firstborn; and she wrapped Him in [[a]swaddling] cloths and laid Him in a [b]manger, because there was no [private] room for them in the inn.
8 In the same region there were shepherds staying out in the fields, keeping watch over their flock by night. 9 And an angel of the Lord suddenly stood before them, and the glory of the Lord flashed and shone around them, and they were terribly frightened. 10 But the angel said to them, "Do not be afraid; for behold, I bring you good news of great joy which will be for [c]all the people. 11 For this day in the city of David there has been born for you a Savior, who is Christ the Lord (the Messiah). 12 And this will be a sign for you [by which you will recognize Him]: you will find a Baby wrapped in [swaddling] cloths and lying in a manger." 13 Then suddenly there appeared with the angel a multitude of the heavenly host (angelic army) praising God and saying,
14 
"Glory to God in the highest [heaven],
And on earth peace among men with whom He is well-pleased."
A Search for the King of the Jews
Matthew records the visit of the Magi to Jesus and his parents.  This visit was a planned attack on the Messiah by an evil king, Herod. In the narrative we see mention of prophecies that had been given about the impact this baby born in a manger would have on the political world.  From the beginning, kings feared His role in society and wanted to destroy Him.

Matthew 2:1-5 Amplified Bible (AMP)
The Visit of the Magi
2 Now when Jesus was born in Bethlehem of Judea in the days of [a]Herod the king (Herod the Great), [b]magi (wise men) from the east came to Jerusalem, asking, 2 "Where is He who has been born King of the Jews? For we have seen His star [c]in the east and have come to worship Him." 3 When Herod the king heard this, he was disturbed, and all Jerusalem with him. 4 So he called together all the chief priests and [d]scribes of the people and [anxiously] asked them where the Christ (the Messiah, the Anointed) was to be born. 5 They replied to him, "In Bethlehem of Judea, for this is what has been written by the prophet [Micah]:
Matthew 2:6-11 Amplified Bible (AMP)
6 
'And you, Bethlehem, in the land of Judah,
are not in any way least among the leaders of Judah;
For from you shall come a Ruler
Who will shepherd My people Israel.'"
7 Then Herod secretly sent for the magi and learned from them [a]the [exact] time the star [had first] appeared. 8 Then he sent them to Bethlehem, saying, "Go and search carefully for the Child; and when you have found Him, report to me, so that I too may come and worship Him." 9 After hearing the king, they went their way; and behold, the star, which they had seen in the east, went on before them [continually leading the way] until it came and stood over the place where the young Child was. 10 When they saw the star, they rejoiced exceedingly with great joy. 11 And after entering the house, they saw the Child with Mary His mother; and they fell down and worshiped Him. Then, after opening their treasure chests, they presented to Him gifts [fit for a king, gifts] of gold, frankincense, and myrrh.
The scripture refers to the magi visiting a house where Mark and the Child were living.  This time was possibly two years after the Child's birth.  This conclusion is logical because of the action taken by Herod the Great.
Traditional Christmas art often shows the three Kings viewing the baby in the manger.  Scripturally, this is inaccurate because of the timing of their visit, and they visited the Child in a house not the manger.
"Out of Egypt Have I Called My Son"
Joseph and Mary had to travel first from Nazareth to Bethlehem for the birth of Jesus, and still another trip to Egypt was necessary to save the child's life and fulfill another prophesy.  God protected Jesus from the planned attack of Herod as Hosea had prophesied.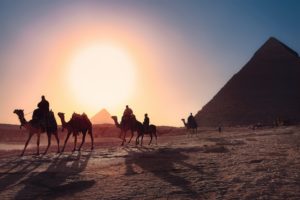 Matthew 2:12-15 Amplified Bible (AMP)
12 And having been warned [by God] in a dream not to go back to Herod, the magi left for their own country by another way.
The Flight to Egypt
13 Now when they had gone, an angel of the Lord appeared to Joseph in a dream and said, "Get up! Take the Child and His mother and flee to Egypt and remain there until I tell you; for Herod intends to search for the Child in order to destroy Him."
14 So Joseph got up and took the Child and His mother while it was still night, and left for Egypt. 15 He remained there until the death of Herod. This was to fulfill what the Lord had spoken by the prophet [Hosea]: "Out of Egypt I called My Son."
Hosea 11:1 Amplified Bible (AMP)
God is the Loving Father of His People
11 When Israel was a child [a young nation], I loved him,
And I called My son out of Egypt.
Herod's anger at the defeat of his plan to kill Jesus was expressed in a decree that all male babies two years old and under in Bethlehem and surrounding areas were to be killed.  This was his attempt to find and kill Jesus.  Still another prophesy was fulfilled in this diabolical act of violence.
Matthew 2:17-18 Amplified Bible (AMP)
17 Then what had been spoken through Jeremiah the prophet was fulfilled:
18 
"A voice was heard in [a]Ramah,
Weeping and great mourning,
[b]Rachel weeping for her children;
She refused to be comforted,
Because they were no more."
Footnotes:
Matthew 2:18 Ramah was located five miles north of Jerusalem, this city was a staging point for the deportation of Jews to Babylon under Nebuchadnezzar in 586 b.c.
Matthew 2:18 A reference to Jacob's (Israel's) wife Rachel as the mother of the children of Israel. Here, her grief over the slaughter of babies by Herod parallels the grief of Israel when they were conquered and deported by the Babylonians. The image is that of Rachel weeping for the children of Israel from her grave. Matthew takes Jeremiah's words, which originally referred to grief over Babylonian captivity, and applies them to Herod's slaughter of the babies.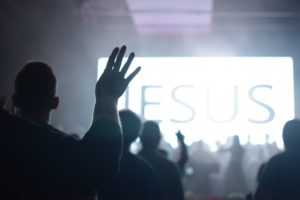 God's Love Expressed in Redemption
From the beginning of man's relationship with God, resisting the temptation to sin against God's ways has presented a challenge to men and women.  Also, from the beginning, God's desire and love of His crowning creation, mankind, has never changed.  He still wants us to be close to Him, have fellowship with Him, and receive the manifold blessings He has created for us to enjoy.
His love for us was demonstrated by the many messages He sent through the prophets of old about the Messiah that He had prepared and that would be sent to redeem the people from their sins.  It is like He told them so many times with so many signs that it would be difficult for them to not recognize the Messiah when He did come on the earth scene.
The purposes and functions of the Messiah, His miraculous virgin birth, His birthplace, His travels, and the divine protection Father God gave Him were all foretold by prophets hundreds of years before His birth.  For us today, all these divinely orchestrated events, some of which were not convenient or comfortable for the people involved, are evidence to us of the authenticity of the life of Jesus.  John summarized God's feelings toward us in the third chapter of his writing.
John 3:16-17 Amplified Bible (AMP)
16 "For God so [greatly] loved and dearly prized the world, that He [even] gave His [One and] [a]only begotten Son, so that whoever believes and trusts in Him [as Savior] shall not perish, but have eternal life. 17 For God did not send the Son into the world to judge and condemn the world [that is, to initiate the final judgment of the world], but that the world might be saved through Him.
Footnotes:
John 3:16 Jesus, God's only Son, the One who is truly unique, the only one of His kind.
2 Peter 3:9 Amplified Bible (AMP)
9 The Lord does not delay [as though He were unable to act] and is not slow about His promise, as some count slowness, but is [extraordinarily] patient toward you, not wishing for any to perish but for all to come to repentance.