Over the past forty-five years, Ron Lindner has become a world-renowned sport fishing leader.
He and his brother Al were co-founders of Lindy Tackle as well as In-Fisherman, Inc., which has become North America's largest multimedia sport fishing network. The In-Fisherman magazine, In-Fisherman Television, as well as radio shows, books, videos, calendars, website, and professional walleye tournament circuit are all a part of this organization. Today, Ron and Al and their sons are still highly involved in the sport fishing industry.
In his own words, this is Ron's life story:
My love for fishing began as a young child at my parents' lake cabin in northern Wisconsin. It was a great escape from our big-city life in Chicago, and I spent my summers fishing every chance I had. Besides catching fish, I was fascinated by the lures, the rods, the reels, and other accessories of the sport.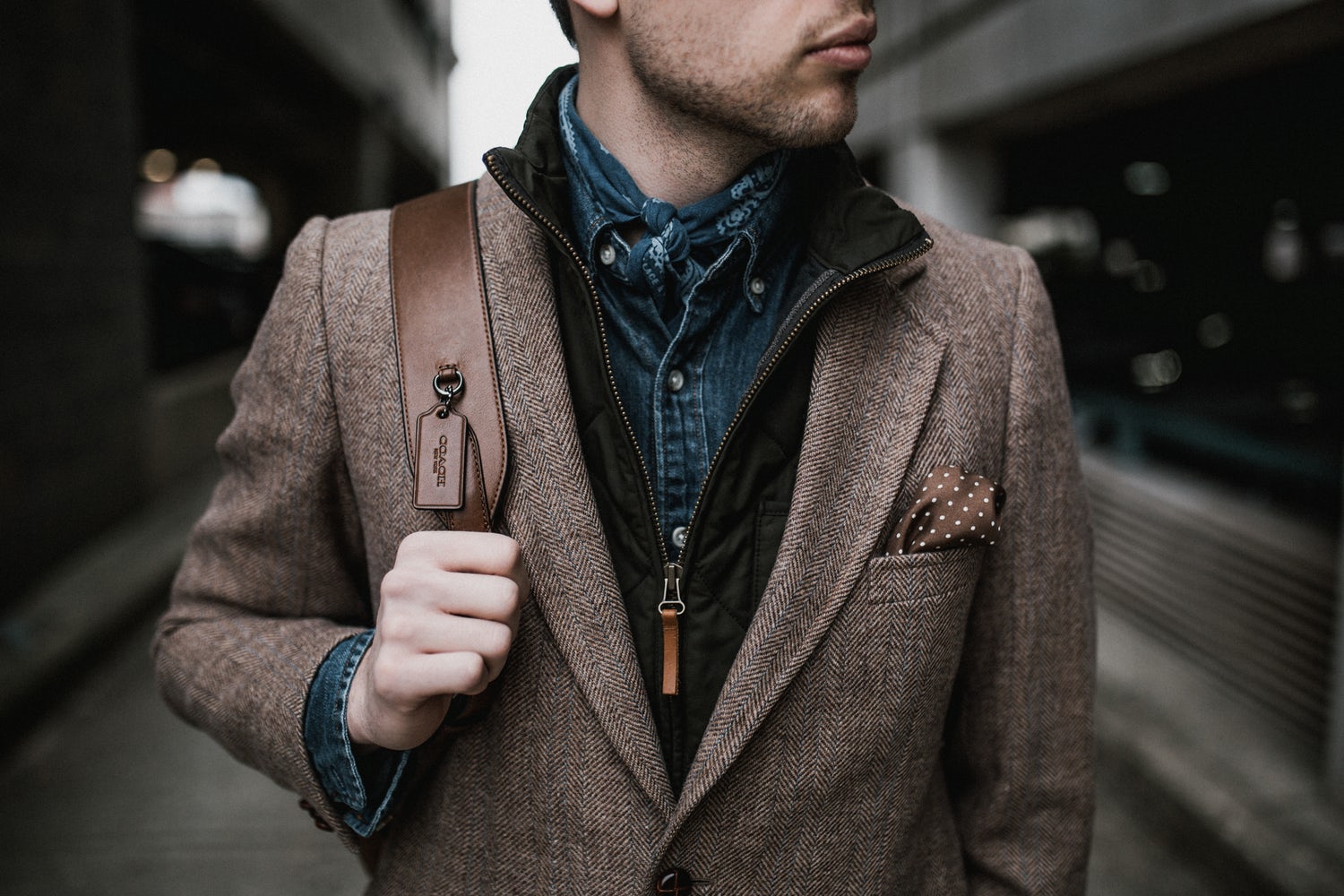 After a stint in the Army in the early 1950's, I spent twelve years working in Chicago and dreaming of moving my family to lake country. My thoughts were constantly on new lures, new lakes, and new fish-catching techniques. Al and I spent our weeknights making lures in my basement, testing them on weekend fishing trips, and reading everything we could find on fishing. I remember telling my wife, Dolores, that if I could just make $10,000 a year and work in the sport fishing world, I would be the happiest man in the world! In 1965, during Al's tour of military duty in Vietnam, he and I decided to follow our dreams and move "up north" and find our way into the sport fishing business. When he returned in 1966, we moved first to Wisconsin and then to Minnesota, getting our start in the fishing tackle and guide business. Over the next thirteen years Al and I invented and marketed numerous lures, with some selling in the millions. We launched and later sold Lindy Tackle company, authored many books and articles, fished tournaments, produced radio shows, published a sport fishing magazine, and aired a nation-ally syndicated television show.
Despite our amazing success, happiness eluded me.
Something was missing in my life, but I didn't know what it was. During this time, I lived my fantasy of fishing from the Atlantic to the Pacific and from the Arctic to the Caribbean, while my wife was at home raising our seven children without me. I ran with hard-living people, a habit which caught up with me when I got my third DUI in 1973. My drinking problem forced me to join Alcoholics Anonymous. For the next five years I struggled with alcohol. I'd stay clean for months, then a night or two of drinking was followed by weeks of guilt, remorse, and depression. While I sincerely did not want to drink, the temptation was unrelenting. And the longer I stayed sober, the more the pressure intensified. Since I was drinking only occasionally, my role as a father and husband and business partner went better, but it was all on the surface. The breaking point came on Good Friday 1978. After nine months of sobriety, I was driving to the Minneapolis Sports Show, and deep down I knew I was going to drink that weekend. Despite my involvement and training in AA, I walked into the show and went straight to the beer stand. I literally inhaled the first beer, then another and another throughout the day. After the show closed, I went to a restaurant bar and remember downing several Manhattans before a dark black curtain rolled down over my consciousness…and it was lights out.
The next thing I knew I was lying in my hotel room with crumpled, dirty clothes spread around the floor.
My head was swimming, I was pouring sweat, and my arm was black-and-blue. There was $8 on the nightstand, although I remembered bringing over $200 in cash.
After taking a quick shower, I hobbled down to the lobby and asked if there were any messages. The clerk asked if I'd like to check-out, but I told him I'd be staying until Sunday. He gave me an odd look and said it was Sunday. Not only had I blacked out, but I had lost an entire day and a half!
When I went out to the parking lot, my car was missing. In a panic, I reported it stolen only to have the police find it parked two blocks away where I had obviously left it. Later, I learned that I had made a complete fool out of myself at the sports show as well as at the restaurant. Loaded with shame and utter emptiness, I started the three-hour drive back to Brainerd. Flipping through radio stations, I stopped as a preacher quoted from 1 Corinthians 6:9-10. "Do you not know that the wicked will not inherit the kingdom of God? Do not be deceived: Neither the sexually immoral nor idolaters nor adulterers nor male prostitutes nor homosexual offenders nor thieves nor the greedy nor drunkards…."
"I was a drunk… a lost, damaged soul"
That hit me like a ton of bricks. I was a drunk…a lost, damaged soul. Although I had always believed there was a God, nothing in my life reflected it. I was out of excuses about turning the corner on a better tomorrow. When I arrived home, I didn't tell Dolores what had happened. But the first thing she said was, "There's an evangelist preaching over in Crosby-Ironton tomorrow, and I'd like to hear him. Do you want to go?" "Sure," I mumbled, feeling so guilty I would have agreed to anything. The next evening we went with Al and his wife, Mary, to the little town of Crosby. The evangelist's name was Lowell Lundstrom, and little by little, his words began to meld with the words of the radio preacher. Pointedly, his message came with the conviction of the Holy Spirit that drunkards would never see the kingdom of heaven. I suddenly realized that unless God had an alternate plan for my life, I was at the end of the line. Then I heard Lundstrom say something about forgiveness and a new life and becoming a new creature. I wasn't sure what all this meant, but I instinctively knew that this was what I desperately needed! When he asked if anyone wanted to come forward and receive Jesus Christ, I jumped out of my seat and almost ran up to that stage! I stood there, not caring if anyone joined me and not quite sure of what was going on. Soft music was playing, and a few others slowly filtered up. To my left an old man was weeping.
All of a sudden I felt a hand grab my arm, and I looked over and it was Dolores. She looked at me and smiled, which melted my hard heart right on the spot.
I don't know how close I'd come to spooling God's reel, but I knew I was close!
All the fight was out of me. Lundstrom then led us in a prayer of confessing our sins, asking God to forgive us, and inviting Jesus Christ to come into our lives as Lord and Savior. It would be months, indeed years, before I fully realized what God did for me at that moment. But the most obvious and immediate change was a complete freedom from alcoholism! With the gentle net of His grace, God had scooped me into His boat. And this was not catch and release. He put me into His live well of eternal life…forever!
What's Holding You Up?
Looking back on my life, the biggest snag to my finding true happiness came from a total misunderstanding of God's love and grace. Salvation is a gift of God that comes to us by faith. We can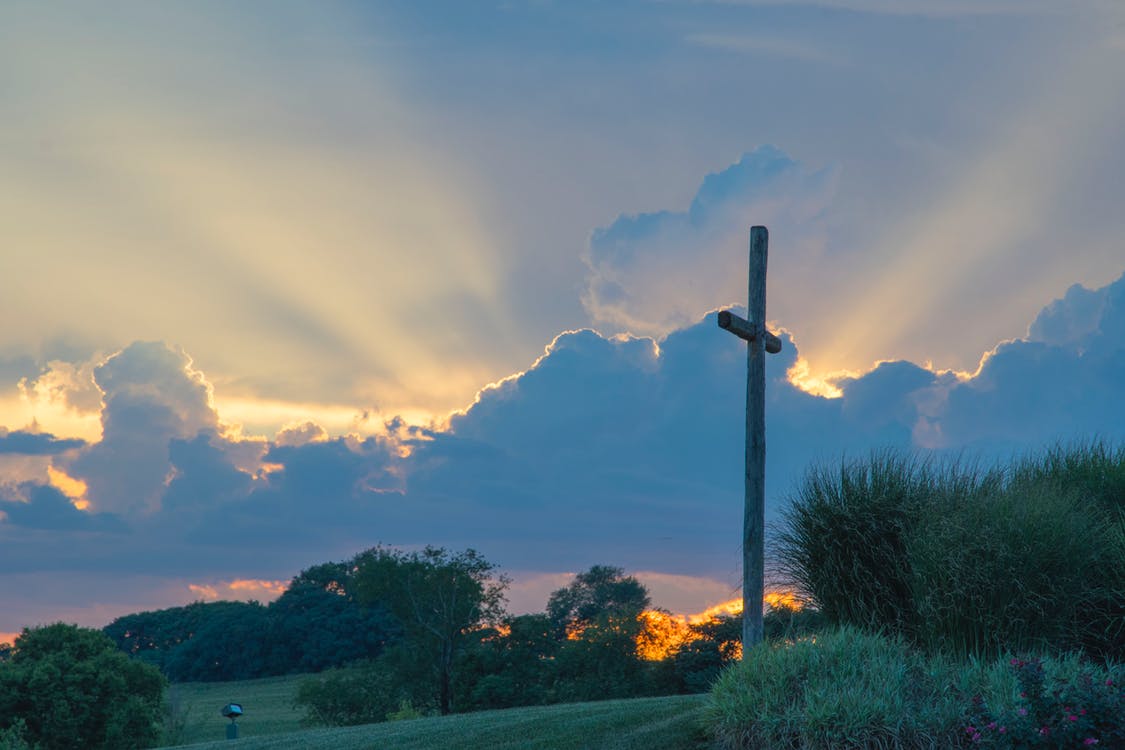 never earn or merit it. We simply need to believe the truth that Jesus Christ gave His life and blood to forgive us our sins. It is that easy!
I understood the first part of Romans 6:23, "The wages of sin is death," but had a hard time comprehending the second part, "but the gift of God is eternal life in Christ Jesus the Lord." God let me do it my way over and over again until a blackout weekend in Minneapolis. I finally understood that I must do it His way to find peace, serenity, and joy. Perhaps you have run out of tomorrows and pulled yourself to the end of the line. If you want to find peace with God, the Bible states that, "If you confess with your mouth, 'Jesus is Lord,' and believe in your heart that God raised him from the dead, you will be saved" (Romans 10:9). If you want to receive Jesus Christ into your life today, He will come in and change you in ways you never imagined.
Pray this simple prayer that I learned many years ago:
"Jesus, I am a sinner, and I'm sorry for the sins in my life. I ask you to forgive me and to cleanse my heart with the blood of Jesus. I give you my life. Come into my heart as Lord and Savior, and direct my paths from this day forward. Thank you for giving Your life for me, and help me to always live for You. Amen."
This true story was adapted from an interview aired on the radio program, God's Great Outdoors. To learn more listen "online" anytime at: www.ggoutdoors.org. © American Tract Society To order this and other tracts from American Tract: www.ATStracts.org • 1-800-54-TRACT FREE samples • catalog • "eTracts" • downloads