Running Without Hinderance
Therefore, since we are surrounded by such a great cloud of witnesses,
let us throw off everything that hinders and the sin that so easily entangles, and let us run with perseverance the race marked out for us. Let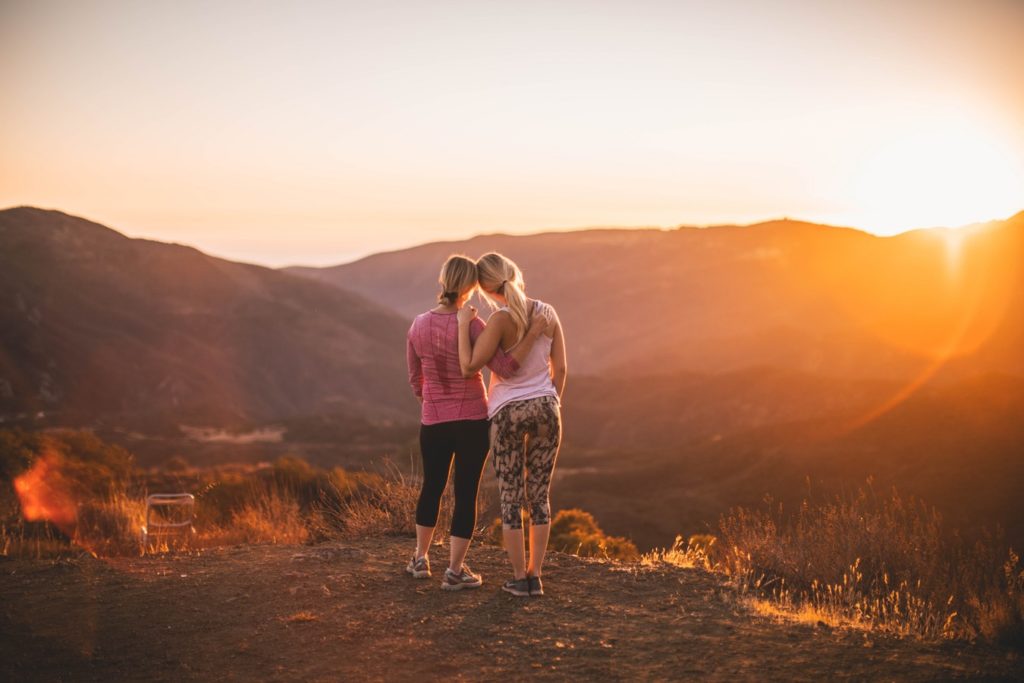 us fix our eyes on Jesus, the author and perfecter of our faith, who for the joy set before him endured the cross, scorning its shame, and sat down at the right hand of the throne of God. Consider him who endured such opposition from sinful men, so that you will not grow weary and lose heart. (Heb. 12:1-3 NIV)
I have always hated long distance running, which is strange for a guy who played soccer all through junior high and high school and who twice received a varsity letter in the sport. The problem I find with long distance running is that I am so astoundingly tall–5′ 3″ in two pairs of socks–that I must take twice as many steps as my running mates to go the same distance; In my calculations, that means that I always run twice as far. I mentioned this to my soccer coach once, but I still had to run the six miles he assigned, just like everybody else, rather than the three miles that I felt was my due.
My strong point has always been the quick sprint.
In the hundred yard dash, I was among the fastest kids out on the field for about the first ten to fifteen yards. My legs are so short that I get up to my top speed in a hurry. The trouble is that my short legs make my top speed not all that fast; I just reached it quickly. Soon all the long legs in the group would pass me, and I would finish at the back of the pack. My speed at the short sprint, however, made me an effective player on the front line, so I usually found myself playing offense, which meant I could attack the defense and score points.
In order to be in condition for the short sprints, though, I had to practice running long distances. So the team found itself out on the field during the hot summer days in Southern California, stripped down to our soccer shorts and shoes, and away we would run. Only after a warm-up run of a couple miles would we begin to practice our soccer skills. We had to be in the best shape possible because we knew that our opponents would be in their best shape, and we didn't want to lose because of a lack of conditioning. So we trained for the long haul, for a game that has two forty-five minute halves, no timeouts, and very few substitutions, a game in which the average player would run four to six miles. We were ready. We were in shape. We were out to win.
The author of the Book of Hebrews is now painting a similar picture.
He is not talking to his readers about the short sprints of living for God. Most of us can perform small doses of kindness and compassion for short periods, the way I could run fast for brief stretches of time. How many of us, on the other hand, have the stamina for marathon running? The example of chapter 11 shows us individuals who ran the race consistently over long periods of time, and in chapter 12 we have instructions on how we may all accomplish that same goal.
First, long distance runners find it necessary to 'throw off everything that hinders" (NIV), 'throw aside every encumbrance (unnecessary weight)" (Amplified), '[have] no extra spiritual fat" (the Message), 'strip off every handicap" (Moffat), or 'clear every obstacle out of our way" (Cassirer). They attire themselves with only those items that are necessary for them to accomplish their goals. For those running the Christian race, 'everything that hinders" refers to a weight of any kind and is sometimes used to describe the superfluous body weight that an athlete sheds during training. This extra weight is not referring to sins, for that is mentioned in the next clause, but the extras that we don't really need.
Hindrances are those things that, like a weight, may not stop you from running but simply burden you in your movement.
The second item, entanglements, however, refers to sins that actually trip you up and cause you to hit the ground, stopping you from running at all. They are those items that easily entangle, surround, or cling to us, forming a crippling impediment tothose endeavoring to run and finish a race. Can you see what a silly thing it would be for us to enter a marathon wearing a heavy winter overcoat, carrying a backpack full of our 'necessities," and a rope tied from one ankle to another? Then, just as we are about to start the race, we look up and see in the audience all the former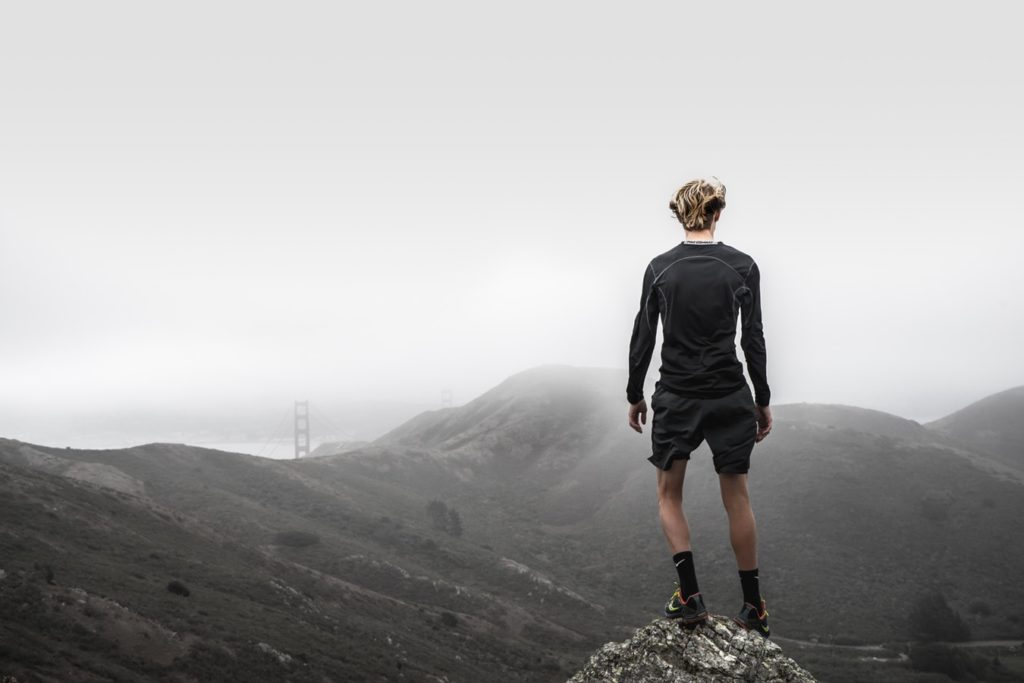 winners of this race. Although none of them were perfect runners, we play in our minds their remarkable achievements and their sacrifices, knowing they ran for great distances, firmly focused upon their goal, traveling with grace and ease because few things hindered them and tripped them up. Although we admire them and know their names and can talk endlessly about their race, we still insist on running 'our own race our own way," even when all of history points us in a better direction, with better ways and means and ultimately a better reward.
Now, hindrances may turn into entanglements if we do not deal with them when God instructs us to.
Isaac may have been Abraham's hindrance as he hoped in his son to establish his family line. But God taught Abraham that his hope must be in God, not in Isaac. When asked, Abraham showed God his willingness to 'throw off everything that hinders" before it could become a 'sin that so easily entangles." If you recall the scene in which Jeremiah was instructed to go to the potter's house, you will notice that the pot became marred even while it was in the potters hands (Jer. 18:2-6). God saw a blemish in the life of Abraham, too, so He put His hands on Abraham and molded him into an instrument pleasing to Himself.
To encourage us to eliminate the hindrances and entanglements as we race, the author reveals to us that as we run, we are 'surrounded by such a great cloud of witnesses."
The Greek word for witness is martur, from which we derive our English word, martyr, and refers to those who bear witness by their death and who do whatever they have seen or heard or known.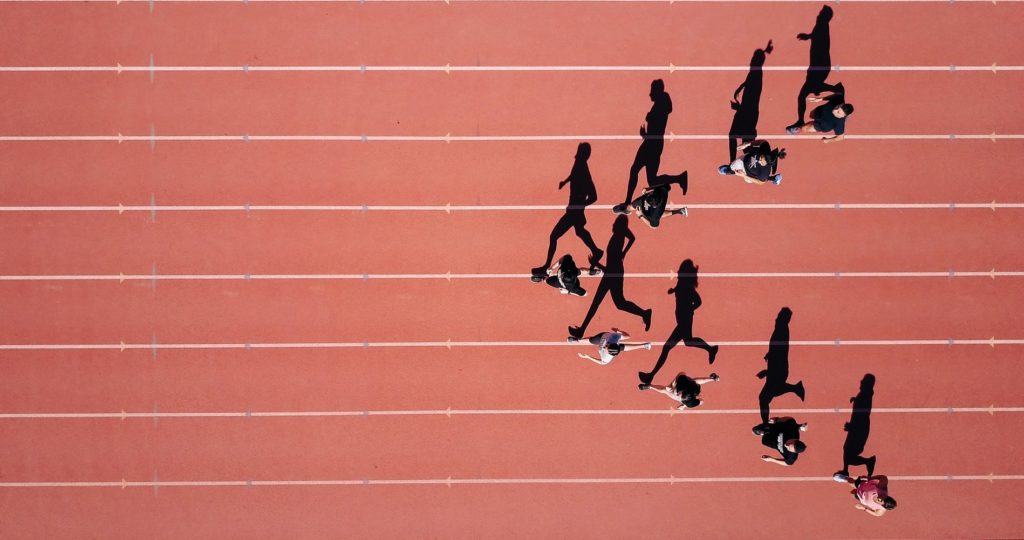 Thus, as we run, we are surrounded by an audience of individuals who bore witness to their faith in God through their death. Those who are watching us are those who once ran this same race, and they are interested to see our outcome. We now have them as shining examples of how to run, so we have no excuses for running the race any other way and, in that way, failing.
When you watch a marathon race on television, you will notice that the course is clearly marked out for the runners. They know that if they leave the course and try a short cut, they will be disqualified from the race; even if they finish, they will not gain a prize because they did not stay the course. Verse 1 tells us that our race is 'marked out for us." In Acts 20:24, Paul says, 'However, I consider my life worth nothing to me, if only I may finish the race and complete the task the Lord Jesus has given me–the task of testifying to the gospel of God's grace.
Next Lesson