I Have What It Says I Have
It is vitally important to understand why a person can become a Christian and why one can have the benefits of life in the Kingdom of God. The Apostle Paul explained the message of salvation and forgiveness to the believers at Corinth and reminded them of what Jesus Christ had done for them.
Salvation, the Gospel Message
1 Corinthians 15:1-4, 14,21 Amplified Bible (AMP) Jesus' Resurrection
15 Now brothers and sisters, let me remind you [once again] of the good news [of salvation] which I preached to you, which you welcomed and accepted and on which you stand [by faith]. 2 By this faith you are saved [reborn from above—spiritually transformed, renewed, and set apart for His purpose], if you hold firmly to the word which I preached to you, unless you believed in vain [just superficially and without complete commitment].
3 For I passed on to you as of first importance what I also received, that Christ died for our sins according to [that which] the Scriptures [foretold], 4 and that He was buried, and that He was [bodily] raised on the third day according to [that which] the Scriptures [foretold],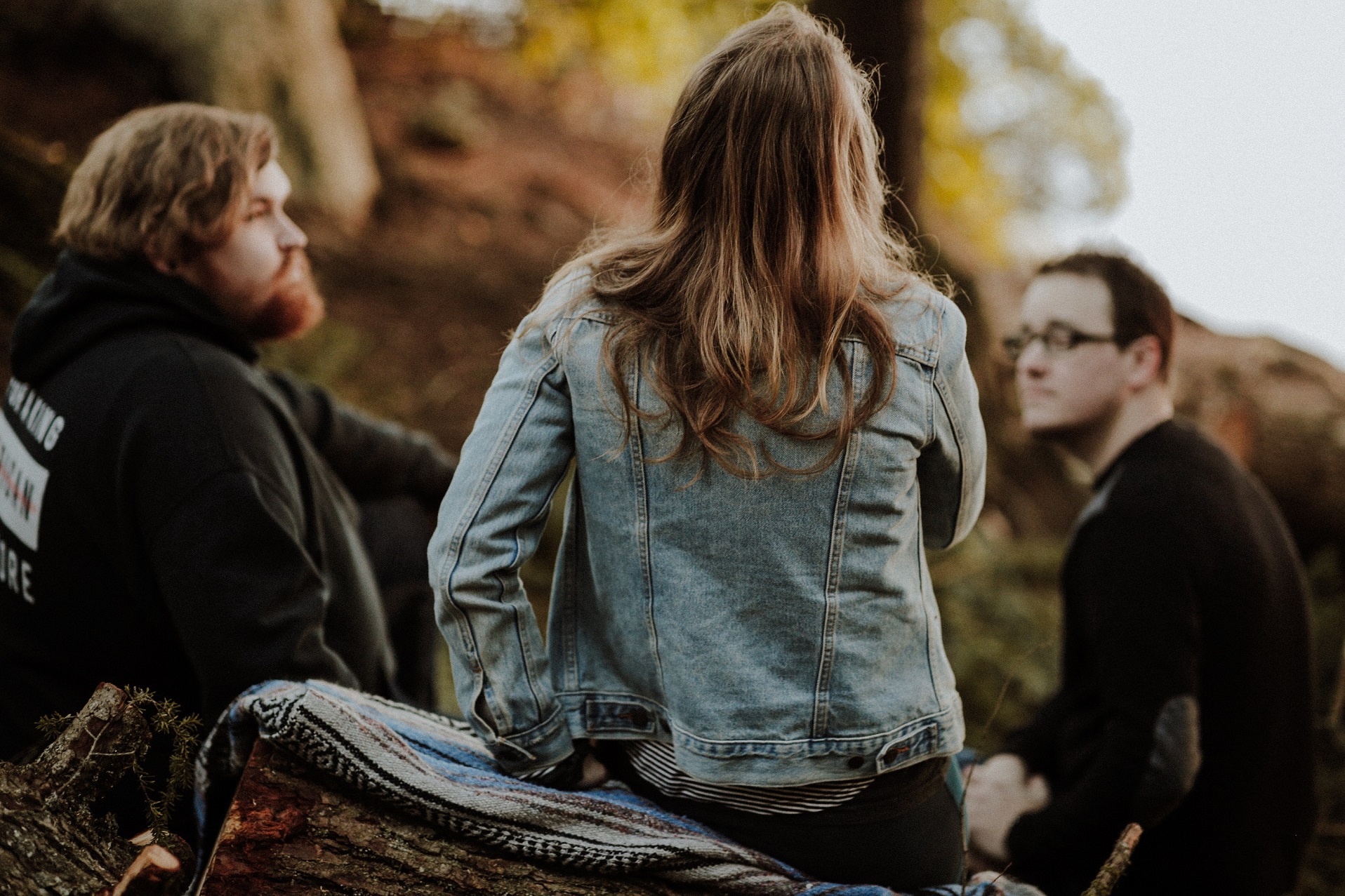 1 Corinthians 15:14 Amplified Bible (AMP)
14 and if Christ has not been raised, then our preaching is vain [useless, amounting to nothing], and your faith is also vain [imaginary, unfounded, devoid of value and benefit—not based on truth].
1 Corinthians 15:21 Amplified Bible (AMP)
21 For since [it was] by a man that death came [into the world], it is also by a Man that the resurrection of the dead has come.
Based on these scriptures, we as believers can make declarations about what we believe.
Declare: I believe Jesus Christ was God's Son, the Messiah. I believe He was crucified and took the punishment for my sins upon himself. I believe He died, was buried, and God brought Him back to life. I believe God requires blood to be shed for sins to be forgiven. I believe Jesus shed His blood as payment for all my sins. I have been forgiven because of the blood of Jesus. My right standing with God is a gift. I did nothing to earn it. I only have faith in Jesus as my Savior. I believe because He rose from the dead, I will also rise again.
A Life of Faith
When we make the decision to believe that Jesus is the Son of God, we repent of our sins, and we surrender to His Lordship, our lives are dramatically changed. We begin participating in the rights, privileges, responsibilities, and provisions of the Kingdom of God. No matter what your station in life might be, employee, employer, student, teacher, doctor, farmer, housewife, or entrepreneur, all believers are a part of the Kingdom of God and all possess assets God provides for His citizens.
The Apostle Peter summed up our new life in these few words.
2 Peter 1:3 New King James Version (NKJV)
3 as His divine power has given to us all things that pertain to life and godliness, through the knowledge of Him who called us by glory and virtue,
Everything we need to live a godly life doesn't just drop down from the sky. In the heavenly, spiritual realm, all of these "things" are there for us. By believing promises stated in scripture and declaring our beliefs, we can begin to receive them into our lives.
The Christian life is a life of faith. We are always looking forward to receiving the promises of God as realities. It is through trust and faith in Jesus as our Savior, Protector, Provider, Promoter, and Intercessor that His will is manifest, and the circumstances of our lives change to line up with His purpose and plan for us.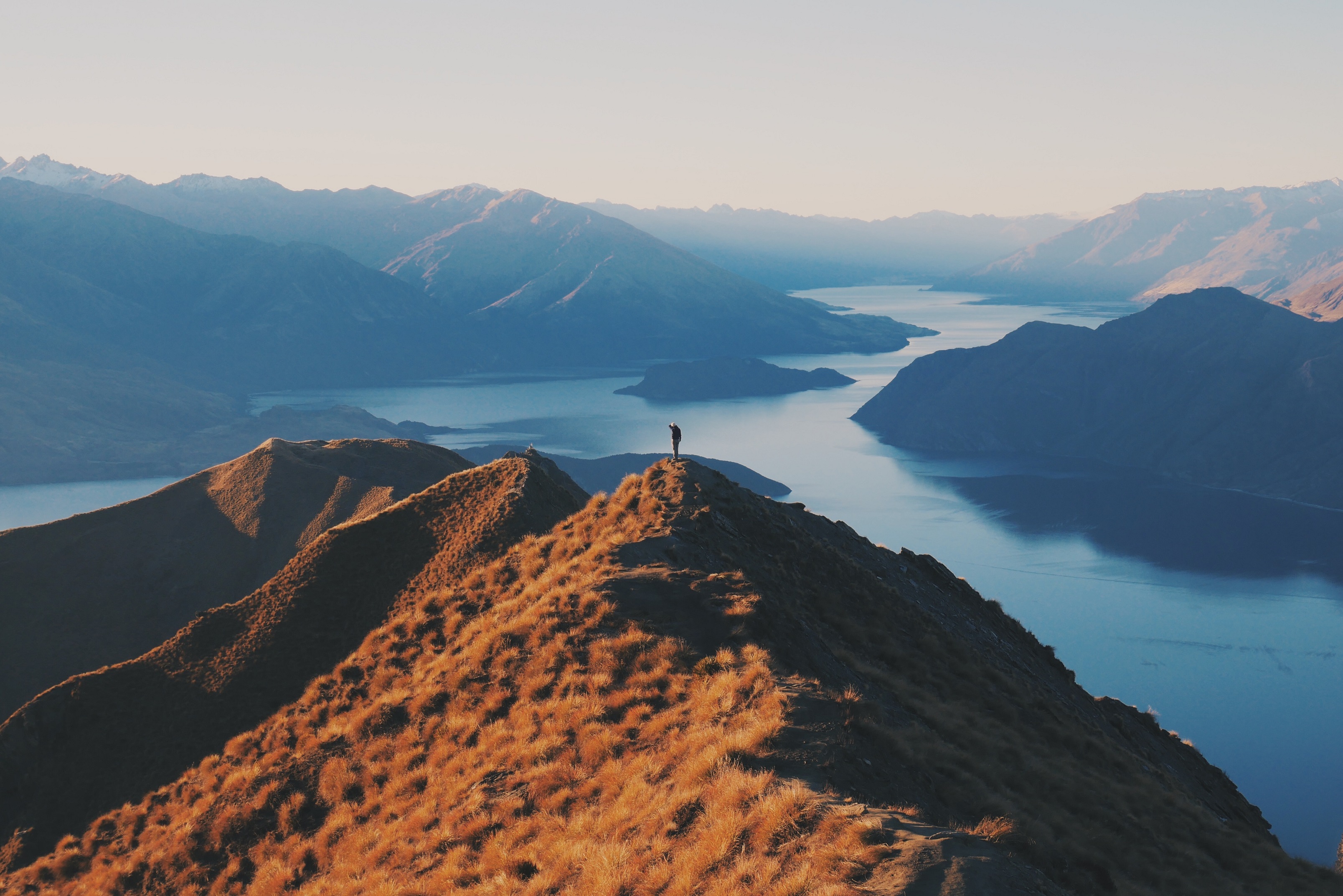 Galatians 3:11 New King James Version (NKJV)
11 But that no one is [a]justified by the law in the sight of God is evident, for "the just shall live by faith."
A New Identity – Forgiven, Righteous, Accepted
The Bible describes the new believer in Jesus, God's Son, as a "new creature". One who has become joined to Jesus by faith. One who is seen by God as being in right standing with Him, acceptable to Him, and renewed by the Holy Spirit.
2 Corinthians 5:17 Amplified Bible (AMP)
17 Therefore if anyone is in Christ [that is, grafted in, joined to Him by faith in Him as Savior], he is a new creature [reborn and renewed by the Holy Spirit]; the old things [the previous moral and spiritual condition] have passed away. Behold, new things have come [because spiritual awakening brings a new life].
2 Corinthians 5:21 Amplified Bible (AMP)
21 He made Christ who knew no sin to [judicially] be sin on our behalf, so that in Him we would become the righteousness of God [that is, we would be made acceptable to Him and placed in a right relationship with Him by His gracious lovingkindness].
Colossians 1:13-14 Amplified Bible (AMP)
13 For He has rescued us and has drawn us to Himself from the dominion of darkness, and has transferred us to the kingdom of His beloved Son, 14 in whom we have redemption [because of His sacrifice, resulting in] the forgiveness of our sins [and the cancellation of sins' penalty].
Romans 3:21-25 Amplified Bible (AMP)
Justification by Faith
21 But now the righteousness of God has been clearly revealed [independently and completely] apart from the Law, though it is [actually] confirmed by the Law and the [words and writings of the] Prophets. 22 This righteousness of God comes through faith in Jesus Christ for all those [Jew or Gentile] who believe [and trust in Him and acknowledge Him as God's Son]. There is no distinction, 23 since all have sinned and continually fall short of the glory of God, 24 and are being justified [declared free of the guilt of sin, made acceptable to God, and granted eternal life] as a gift by His [precious, undeserved] [a]grace, through the redemption [the payment for our sin] which is [provided] in Christ Jesus, 25 whom God displayed publicly [before the eyes of the world] as a [life-giving] [b]sacrifice of atonement and reconciliation (propitiation) by His blood [to be received] through faith. This was to demonstrate His righteousness [which demands punishment for sin], because in His forbearance [His deliberate restraint] He passed over the sins previously committed [before Jesus' crucifixion].
We go from being guilty and separated from God by our sin to being a forgiven, redeemed citizen of His heavenly kingdom. We go from being dominated by darkness to being in His kingdom of light. We go from being an alien to being a son or daughter of God. We receive God's unmerited favor, grace, acceptance, and righteousness.
Based on these scriptures, we can believe and confidently declare new truths about ourselves.
Declare: "I have a new nature because I have been reborn by the Holy Spirit. I have a new life. I have forgiveness for all my sins because of the sacrifice of Jesus. I have God's acceptance. I have been made righteous in God's eyes.
Eternal Life
Since I am now in right standing with God, I no longer need to be concerned about what will happen to me after I physically die.
John 3:16-17 Amplified Bible (AMP)
16 "For God so [greatly] loved and dearly prized the world, that He[even] gave His [One and] [a]only begotten Son, so that whoever believes and trusts in Him [as Savior] shall not perish, but have eternal life. 17 For God did not send the Son into the world to judge and condemn the world [that is, to initiate the final judgment of the world], but that the world might be saved through Him.
John 6:47 Amplified Bible (AMP)
47 I assure you and most solemnly say to you, he who believes [in Me as Savior—whoever adheres to, trusts in, relies on, and has faith in Me—already] has eternal life [that is, now possesses it].
John 14:2 Amplified Bible (AMP)
2 In My Father's house are many dwelling places. If it were not so, I would have told you, because I am going there to prepare a place for you.
Declare: "I have eternal life. I have a heavenly home prepared for me by Jesus."
Holy Spirit Lives in Me
This miracle of God, in the form of the Holy Spirit living in those who believe in Jesus as Savior, had been prophesied hundreds of years before it actually happened. The indwelling Spirit of God in man was spoken of by the prophet Isaiah, chapter 44:3, by Ezekiel, chapter 11:19, and by Joel, chapter 2:28.
Joel 2:28 New King James Version (NKJV)
God's Spirit Poured Out
28 "And it shall come to pass afterward
That I will pour out My Spirit on all flesh;
Your sons and your daughters shall prophesy,
Your old men shall dream dreams,
Your young men shall see visions.
Jesus told his disciples shortly before his crucifixion that it would be better for them if he went away because then God the Father would send to them the Holy Spirit to live in them. In the book of John, we have the record of Jesus' description of the functions of the Holy Spirit in believers.
John 14:26 Amplified Bible (AMP)
26 But the [a]Helper (Comforter, Advocate, Intercessor—Counselor, Strengthener, Standby), the Holy Spirit, whom the Father will send in My name [in My place, to represent Me and act on My behalf], He will teach you all things. And He will help you remember everything that I have told you.
After Jesus rose from the dead, he taught his disciples about the kingdom of God and instructed them to not leave Jerusalem until they had been baptized with the Holy Spirit. This baptism would give them the power to do the work of the kingdom of God, witnessing about the risen Savior to all the world.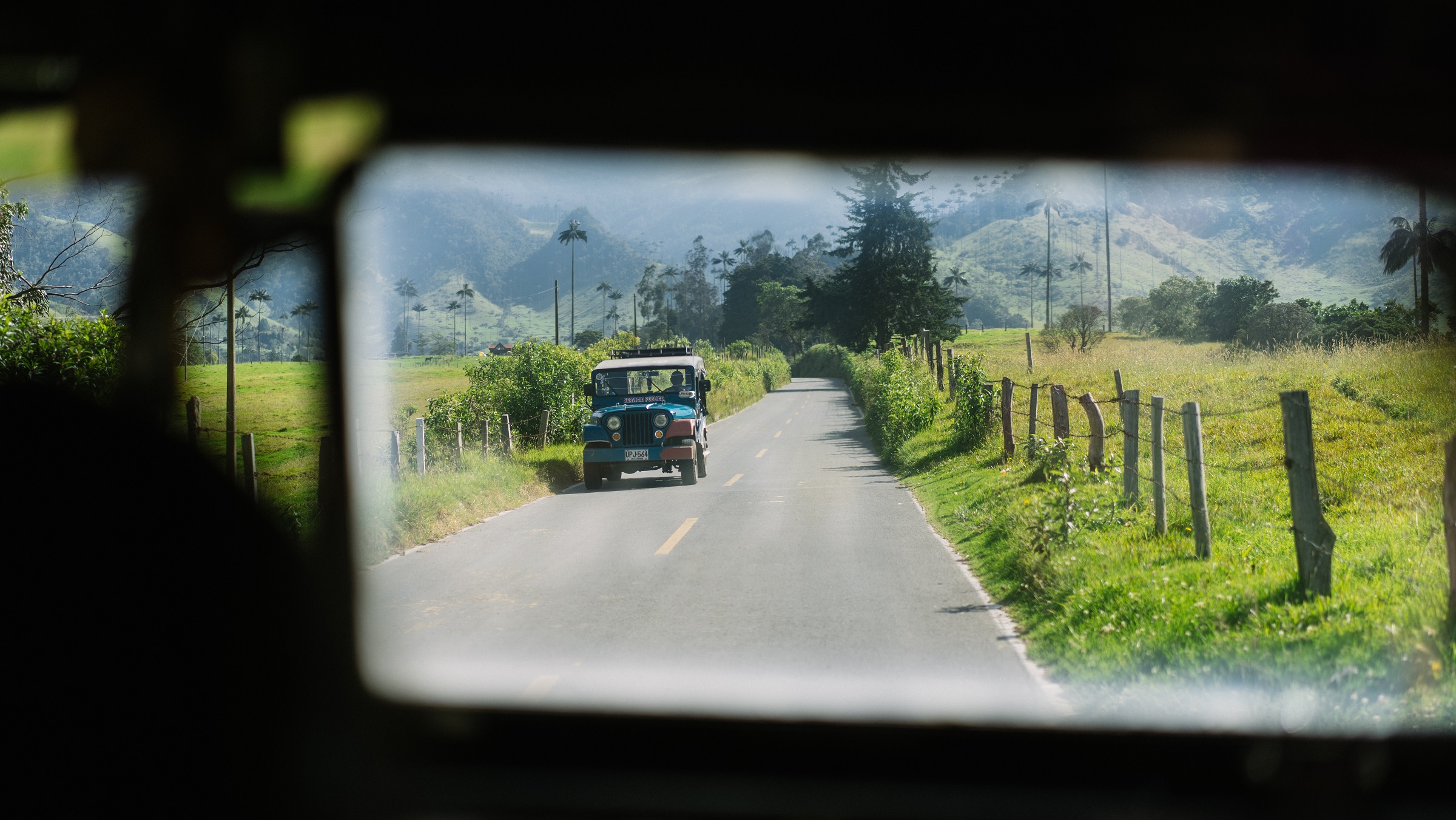 Acts 1:4-5 New King James Version (NKJV)
The Holy Spirit Promised
4 And being assembled together with them, He commanded them not to depart from Jerusalem, but to wait for the Promise of the Father, "which," He said, "you have heard from Me; 5 for John truly baptized with water, but you shall be baptized with the Holy Spirit not many days from now."
Acts 1:8 New King James Version (NKJV)
8 But you shall receive power when the Holy Spirit has come upon you; and you shall be [a] witnesses to Me in Jerusalem, and in all Judea and Samaria, and to the end of the earth."
The account of the disciples being filled with the Holy Spirit is given in Acts 2:1-4.
Acts 2:1-4 New King James Version (NKJV)
Coming of the Holy Spirit
2 When the Day of Pentecost had fully come, they were all [a]with one accord in one place. 2 And suddenly there came a sound from heaven, as of a rushing mighty wind, and it filled the whole house where they were sitting. 3 Then there appeared to them [b]divided tongues, as of fire, and one sat upon each of them. 4 And they were all filled with the Holy Spirit and began to speak with other tongues, as the Spirit gave them utterance.
People from many different nations were in Jerusalem at that time and they heard the disciples talking to them in their own languages. Their first thought was that the disciples were drunk. However, it was the power of the Holy Spirit that was giving them the ability to speak in languages they had never learned.
The Apostle Peter spoke to them about Jesus, who was their Messiah. They became convicted of their great sin as they were responsible for Jesus being crucified. When they realized their terrible mistake, they asked Peter what they should do. His answer is recorded in the book of Acts which was written by Luke.
Acts 2:38-39 Amplified Bible (AMP)
38 And Peter said to them, "Repent [change your old way of thinking, turn from your sinful ways, accept and follow Jesus as the Messiah] and be baptized, each of you, in the name of Jesus Christ because of the forgiveness of your sins; and you will receive the gift of the Holy Spirit. 39 For the promise [of the Holy Spirit] is for you and your children and for all who are far away [including the Gentiles], as many as the Lord our God calls to Himself."
These instructions, to repent and be baptized, apply to us, as well. Also, just like those first Christians, we receive the gift of the Holy Spirit to live in us. He does all the things Jesus said he would do, comforts, intercedes, counsels, and strengthens us.
The Apostle Paul told the Corinthian believers about the Holy Spirit that was in them.
1 Corinthians 6:19 Amplified Bible (AMP)
19 Do you not know that your body is a temple of the Holy Spirit who is within you, whom you have [received as a gift] from God, and that you are not your own [property]?
God has given every believer the Holy Spirit so we can function as citizens of His Kingdom. The Holy Spirit of God gives us the power we need to share the gospel message of Jesus, our Savior, with people who do not yet know Him. We also receive the power to overcome temptations and to manifest the fruit of the Spirit in our daily lives.
Galatians 5:22-23 New King James Version (NKJV)
22 But the fruit of the Spirit is love, joy, peace, longsuffering, kindness, goodness, faithfulness, 23 [a]gentleness, self-control. Against such there is no law.
The Apostle John stated that disciples of Jesus would be known by the way they love each other. We can do this because we have the Holy Spirit within us.
John 13:35 New King James Version (NKJV)
35 By this all will know that you are My disciples, if you have love for one another."
Declare: "I have Holy Spirit living in me because I have repented and have been baptized in the name of Jesus Christ for the forgiveness of all my sins. God has called me to himself. I have received God's gift of the Holy Spirit in my body. I am owned by God. I have Holy Spirit who is my Helper, Comforter, Advocate, Intercessor, Strengthener, and Standby. I am empowered by the Holy Spirit to live in a godly way, demonstrating the fruit of the Spirit in my life, loving others, and telling them about Jesus, my Savior."
Spirit of Adoption
The scripture tells me that I have been adopted into God's family. He is my Abba Father, my Daddy! This is a very familiar and loving description of our relationship with God.
Romans 8:15 Amplified Bible (AMP)
15 For you have not received a spirit of slavery leading again to fear [of God's judgment], but you have received the Spirit of adoption as sons [the Spirit producing son ship] by which we [joyfully] cry, "[a]Abba! Father!"
This scripture is particularly important to those who have either never known their earthly father or whose father was not loving and nurturing. There are no orphans in God's kingdom!
Ephesians 1:5-6 Amplified Bible (AMP)
5 He predestined and lovingly planned for us to be adopted to Himself as [His own] children through Jesus Christ, in accordance with the kind intention and good pleasure of His will— 6 to the praise of His glorious grace and favor, which He so freely bestowed on us in the Beloved [His Son, Jesus Christ].
One night as I was reading Ephesians in the King James version of the Bible, Holy Spirit quickened the meaning of these verses to me and I immediately realized God accepted me. A spirit of rejection which had saddened me for years, instantly left. The hollow feeling I had experienced in my chest was gone and I was filled with the love of God. I knew I was loved and accepted. This is an example of how the Holy Spirit uses the Word of God to bring wholeness, peace, and joy to us.
Declare: "I have a spirit of adoption. I have become a son (or daughter) of God. I am accepted in His Beloved. I am in Jesus."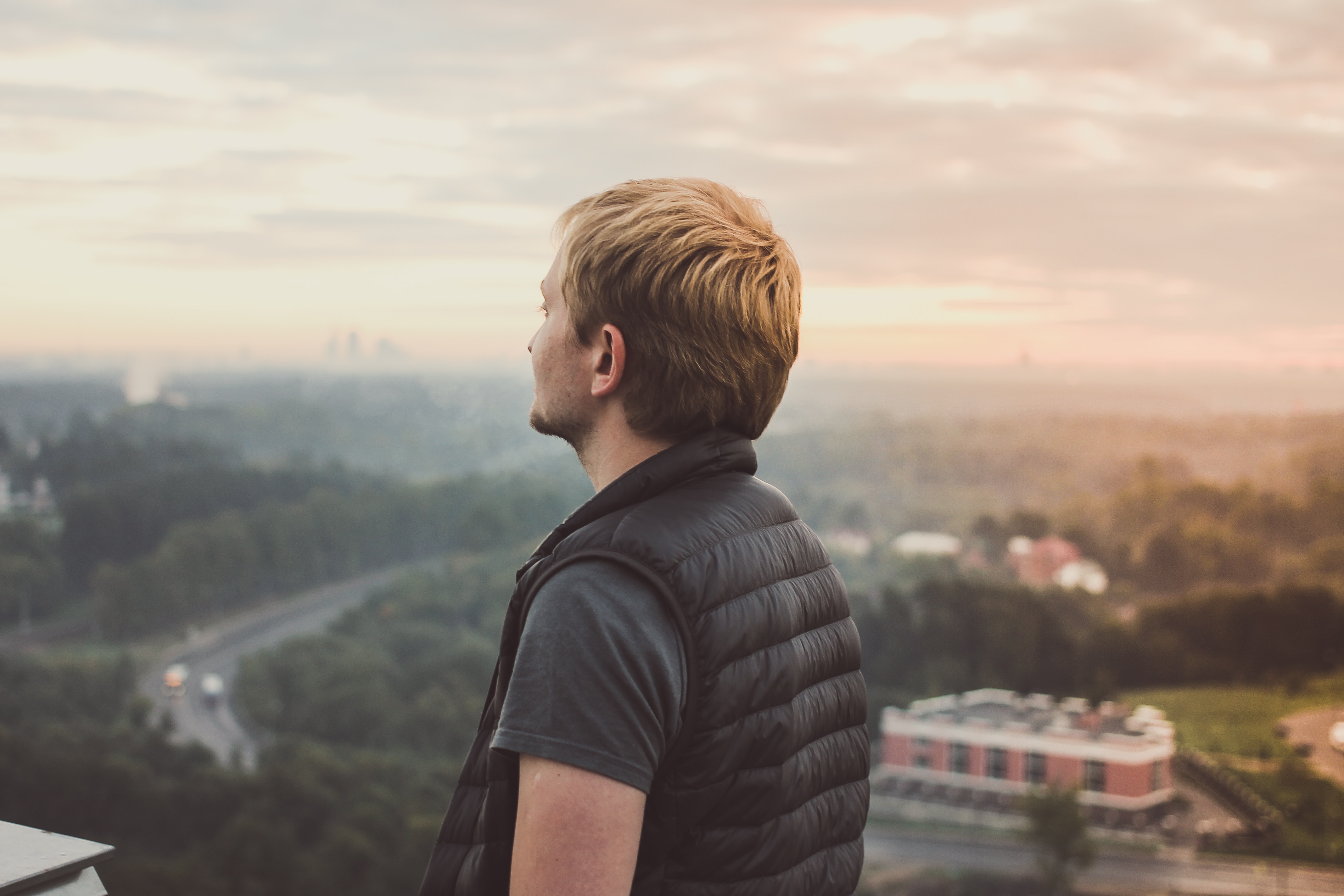 A Measure of Faith
God wants us to be successful and gives us a measure of faith. As we believe Him, hear good teaching, and declare His words to ourselves, our faith grows. God promises to reward us for diligently seeking Him and trusting His Word.
Romans 12:3 New King James Version (NKJV)
3 For I say, through the grace given to me, to everyone who is among you, not to think of himself more highly than he ought to think, but to think soberly, as God has dealt to each one a measure of faith.
The writer of the book of Hebrews gives us a description of faith.
Hebrews 11:1 Amplified Bible (AMP)
11 Now faith is the assurance (title deed, confirmation) of things hoped for (divinely guaranteed), and the evidence of things not seen [the conviction of their reality—faith comprehends as fact what cannot be experienced by the physical senses].
Hebrews 11:6 Amplified Bible (AMP)
6 But without faith it is impossible to [walk with God and] please Him, for whoever comes [near] to God must [necessarily] believe that God exists and that He rewards those who [earnestly and diligently] seek Him.
Romans 10:17 Amplified Bible (AMP)
17 So faith comes from hearing [what is told], and what is heard comes by the [preaching of the] message concerning Christ.
From these scriptures, we understand that faith is a belief in God and the things promised in His Word that we do not yet see in the natural world. We see that God is pleased when we believe what He has said and that He rewards us when we seek Him and believe Him. Our faith increases as we hear God's Word either from others or as we confess it ourselves.
Declare: "I have a measure of faith given to me by God. I have the opportunity to increase my faith as I listen to His teaching and declare His words aloud to myself. I can always live by faith in His Word regardless of the circumstances of life for I know this pleases Him. I have God's promises."
Next Lesson