This generation of senior citizens has been blessed with more years – and more opportunities.
When I was growing up I didn't know a lot of "old" people, although I considered my parents, then in their 40s, fairly ancient. Three of my four grandparents died before my birth, and my only surviving grandmother died when I was 8. People in their 60s seemed positively antediluvian. The few grandparents of my friends and relatives still living didn't hold jobs anymore. Some could barely move.
But a great demographic shift has occurred during my lifetime. Americans are living a lot longer. They are eating better, exercising more, receiving improved medical care and remaining sharp mentally.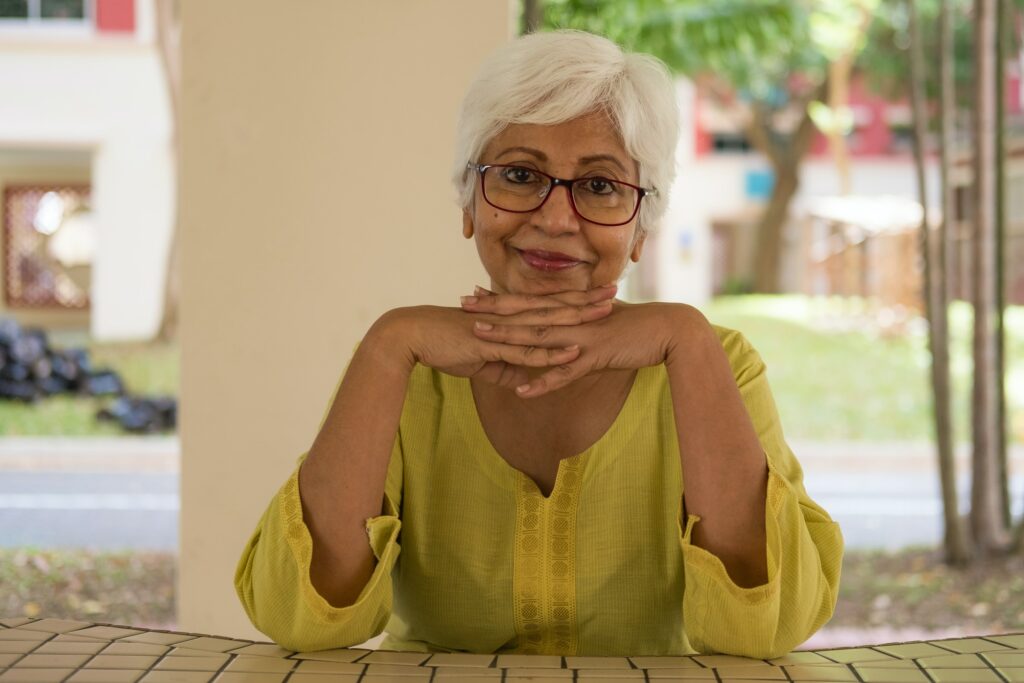 Certainly our bodies slow down as we age, but 65 isn't necessarily a date with the Grim Reaper anymore. My dad continued preaching weekly until age 84. My mom, at 85, drives to church every week and leads a weekly Bible study in the assisted living facility where she resides.
And that isn't unusual. This generation of senior citizens has been blessed with more years – and more opportunities. The most content seniors are those who attend services regularly and are involved in church programs.
Certainly there are millions of infirmed aged people in the nation today. But, as never before, there are millions who retire and then have another 10, 20 or even 30 productive years left on earth, years that can be devoted to Christian service. And there are multitudes who keep right on working, even as octogenarians.
CHANGING DEMOGRAPHICS
A century ago only 4 percent of the U.S. population even reached age 65. Now 12.4 percent of Americans are 65 and older. Life expectancy jumped to 78 at the end of the 20thcentury compared to 47 years at the beginning.
According to the U.S. Census Bureau, only 12.3 million Americans older than 65 existed in 1950. Now there are 35.6 million who are 65 and older, with 4.6 million of them 85 and older.
Census projections show that America will continue to age. By 2020, the government projects 16.3 percent of us will be 65 and older and by 2030 the figure mushrooms to 19.4 percent, or 71.5 million people.
In addition, more senior citizens are able to care for themselves. According to a Duke University study, two decades ago 26.2 percent of those 65 and older had a disability that kept them from daily activities such as cooking, cleaning or shopping. That percentage dropped to 19.7 percent by the turn of the century. In the same span, research indicates the number of elderly in nursing homes fell to 3.4 percent from 6.2 percent.
In response to the extension of life, 3,500 Assemblies of God congregations have specific senior adult ministries, and the number is growing weekly.
With changes in the aging process, only those now older than 80 are considered "elderly" by the A/G Senior Adult Ministries Department. Those in their 70s are called "seniors," while those in their 50s and 60s are designated as "middle adults."
"The whole country views aging in a totally different way than the generations that preceded," says Stephen Sparks, national director of A/G Senior Adult Ministries. "Older is younger."
Sparks, 52, wants to see seniors refocus their energies. He notes Paul's admonition to "finish the race well" (Acts 20:24) and points out there is no biblical advice to retire from the Lord's service.
"Previous generations had to basically work until they couldn't anymore, then they were cared for by their family and then they died," Harold Koenig, who in 1995 founded the Center for the Study of Religion, Spirituality & Health at Duke University in Durham, N.C., told Today's Pentecostal Evangel. "This generation, however, is retiring at a younger age and living longer after they retire."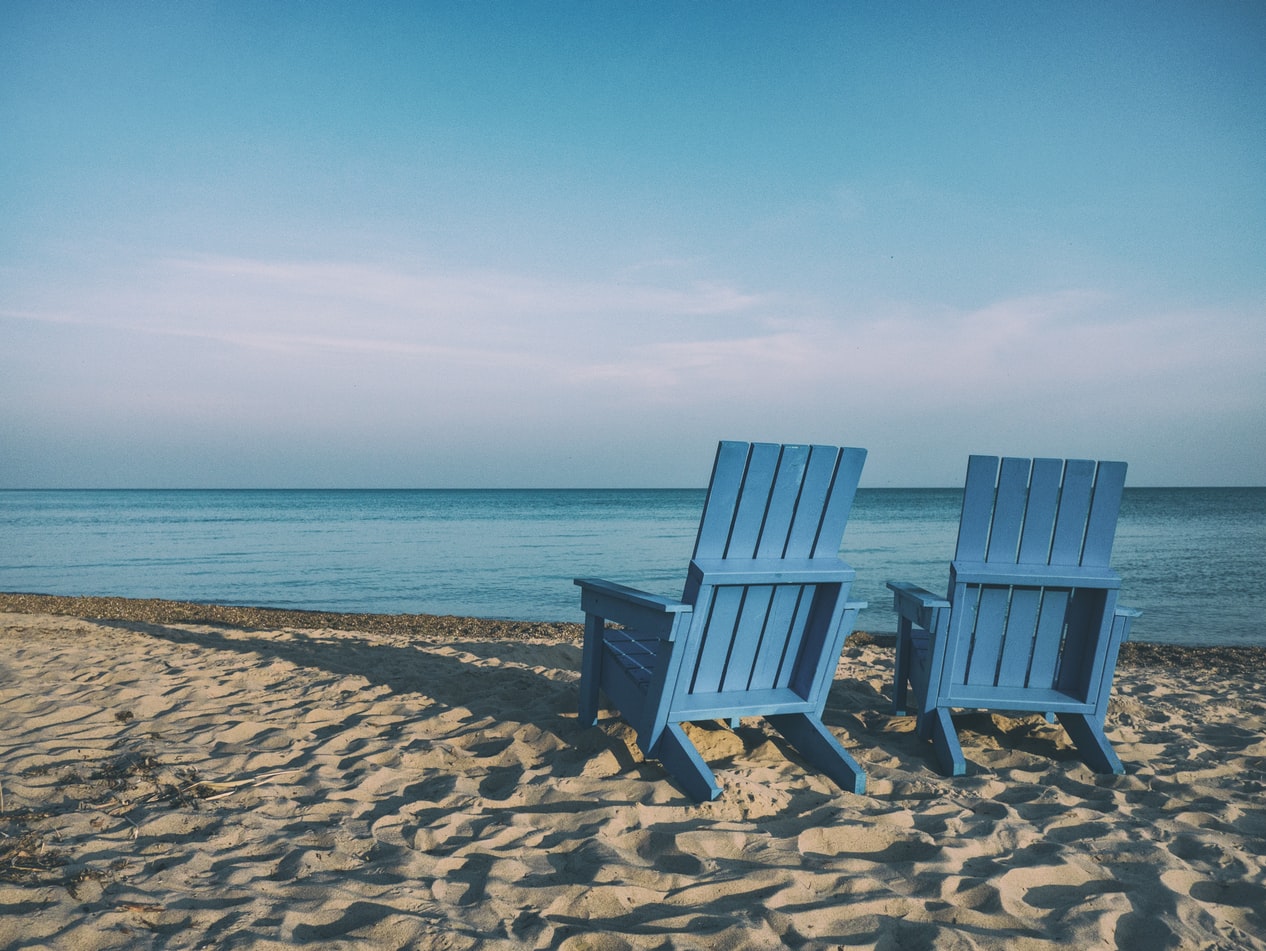 It's an unprecedented phenomenon: older adults in fairly good health with time on their hands. Because of pension plans and government assistance programs many are doing well financially.
Some who protested the Vietnam War are now rebelling against a new cause: being labeled old. "The baby boomers are getting older and they don't like the idea of retirement," says David Yannatone, adult ministries director at First Assembly of God in Fort Myers, Fla. "When they get the AARP card in the mail they burn it."
Yannatone, who began as a youth minister 32 years ago, foresees a time in the near future when young people will be trained as "senior adult interns." Because this will be the largest age group, it will be a population ripe for the gospel and serving in ministries, much the way Youth Alive and Chi Alpha are active in high schools and college campuses today.
A VALUABLE RESOURCE
Churches spend a great deal of energy and resources in efforts to lure young people. But Sparks hopes to see more congregations paying more attention to the fastest-growing segment of America's population. There are more people over 65 than under 18 today in the United States.
"Pastors have a gold mine sitting in their congregation," Sparks says. "Seniors can do more than fold bulletins and stuff envelopes."
At too many churches the only opportunity for the older crowd is an age-segregated Sunday school class. "Senior adults don't want to just be ministered to; they want an opportunity for ministry," Sparks says.
Roy Horwege, seniors pastor at Calvary Temple in Concord, Calif., says age groups shouldn't separate adult churchgoers. He notes that the 120 "Prime Timers" at Calvary Temple include choir members, office helpers and home visitors to newcomers.
Horwege, 79, is a perfect example of an active senior. He has been in ministry for 55 years and in addition to his three days a week in the office he makes several hospital calls. "I couldn't sit around and do nothing," he says.
"Seniors don't have more time than the rest of us," Sparks says. "But they do have more available time." That available time can be a great benefit to churches, including opportunities to be role models for younger people.
For instance, at Calvary Temple in Concord, older women act as mentors at a weekly young mothers meeting. One senior sits at each table as a resource person ready to answer questions. Also, the seniors group annually sponsors a picnic for youth, which helps bridge the gap between the two age extremes. The young people learn about the careers, families and ministries of the elderly among them.
"The biggest need in the church right now is intergenerational ministries," Yannatone says. "We're trying to give a sense to senior adults that they have something to contribute to the generation behind them."
A church needs to remind each member he or she is an original creation of God, according to psychotherapist Margie Jenkins, who helps people prepare for the end of life. "We often don't realize how significant we are," she told Today's Pentecostal Evangel. "When we die we leave a void in the lives, hearts and souls of people who know us."
Jenkins, who has served roles from Sunday school teacher to elder at a Presbyterian church in Houston, says congregations need to involve older people in decision-making processes because seniors have the advantage of long and varied experiences.
A TIME FOR SERVICE
Many adults have been driven by success during much of their lives, and that is reflected in their giving. They have blessed their churches financially, and that is a key factor in why world missions has grown so tremendously in the past generation.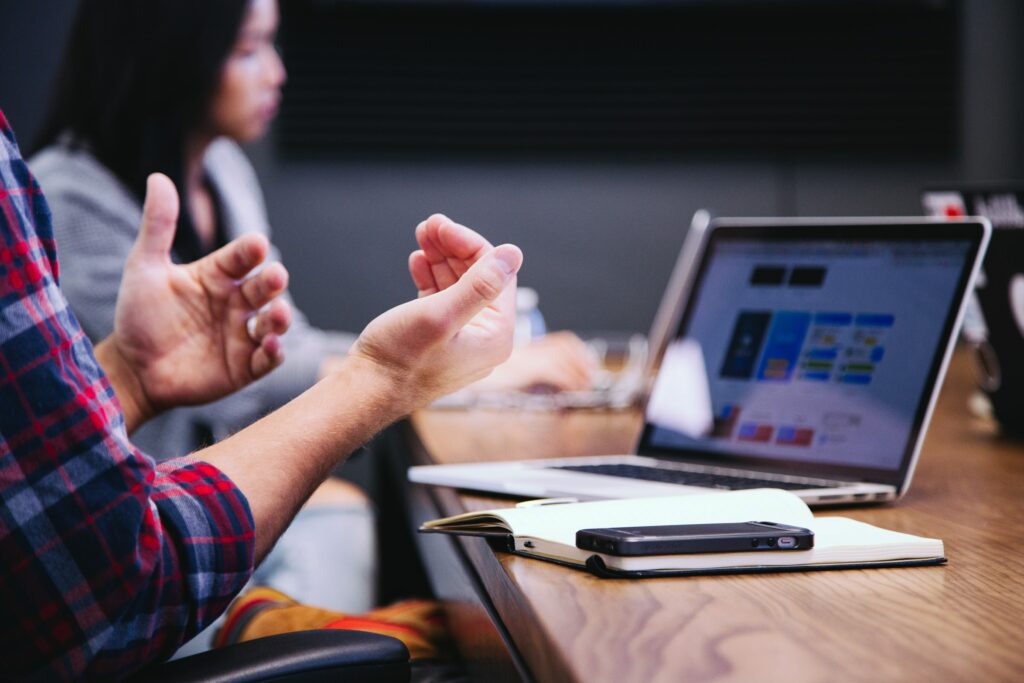 But career and economic accomplishments alone don't drive this age group anymore. Now, realizing their time is limited, many want to make a difference in the world and do something that is spiritually significant.
"I hear guys say, 'How much golf can you play? What can I do with the remaining years of my life,' " says Yannatone, who is on staff at a southwest Florida church where 40 percent of the congregation is seniors, many of them retired after successful careers.
"Part of retirement is kicking back, watching TV and playing golf, but after you do so much of that, like anything, it becomes boring," says Koenig, who last year authored Purpose and Power in Retirement: New Opportunities for Meaning and Significance. "It doesn't provide much fulfillment."
"Retirement is a season to refocus," Sparks says. "It's a time to re-evaluate the value of your life and to take inventory of the God-given gifts you possess."
The notion of "I did my time," is a less frequent rejoinder these days as older adults nurture their spiritual gifts. Seniors can interact with the rest of the congregation in such roles as greeting at the door, holding babies in the nursery or heading up a food bank. They also can be active in behind-the-scenes ministries such as writing to missionaries that the church supports, delivering cassettes of sermons to shut-ins and reading the Bible to the sightless.
Opportunities abound for seniors to help other seniors, such as providing transportation to services for those unable to drive or meals for those unable to cook. One area for service is to be a companion and supporter of the many older adults who have chronic illnesses or to provide relief to the family caregivers of the infirmed aged.
"Time, talent and energy are resources most of us have," says Yannatone, 54. "Seniors may not have the energy, but who has more talent and life experiences that can be a blessing to people inside and outside the church?"
Outside the church, one way to reach others is lifestyle evangelism. The elderly who dwell across the hall or next door in the apartment building or condominium often have more contact with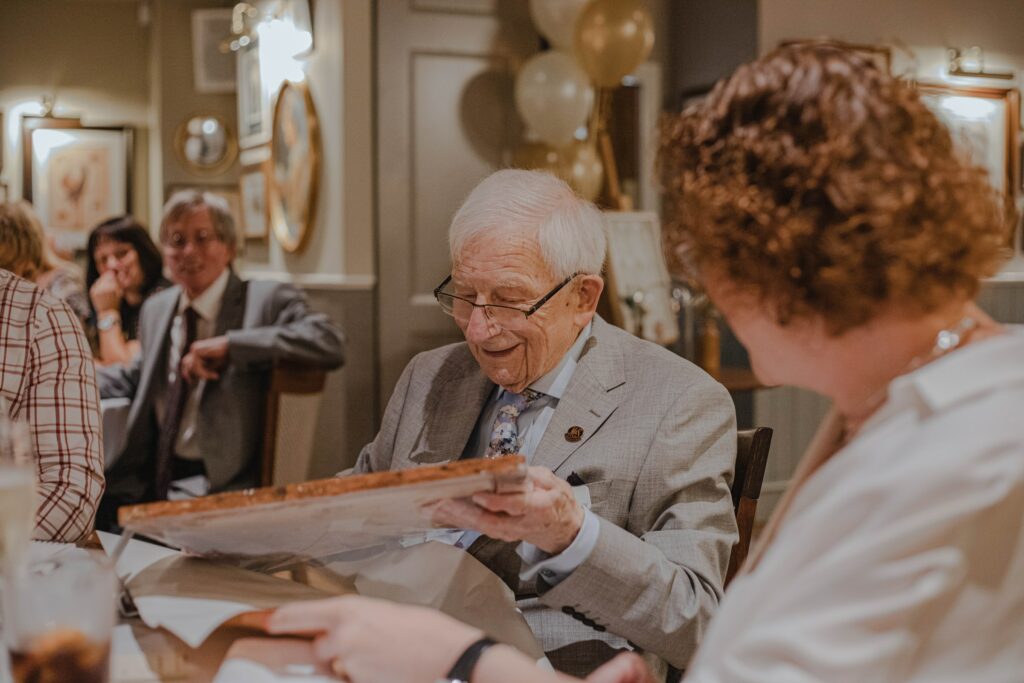 neighbors than younger families spread out in suburbs. "The challenge for those engaged in playing golf or fishing every day is to do those recreational activities with a purpose behind them beyond relaxing," Yannatone says. "It's a great time to build relationships with unchurched seniors."
Koenig, 51, says living in close proximity should stir concern for others. "We may be able to avoid starving people in Africa, but when it's actually our neighbor who needs help it's hard to ignore in a Christian context," he says.
Likewise, often a senior-adult ministry starts because a senior adult senses a calling. Guy Worsham, 73, says he always loved old people and when he became one he made it his full-time passion. After retiring as a sales manager for an industrial supply company, Worsham for the past five years has been a full-time staff member at Humble (Texas) Assembly of God. Starting from scratch, he and his wife, Naomi, now send a monthly newsletter to the 700 people in the church who are 50 and older, plus a weekly newsletter to the 150 shut-ins who are 80 and older. The Worshams, who have been married 53 years, know the addresses, birthdays, wedding anniversaries and hobbies of all the seniors in the congregation thanks to computer records they collect. They hold a regular monthly "Servant Keeper" lunch and a weekly devotional coffee club gathering. Regularly group members go to concerts, take tours and are part of a prayer chain.
"We're not just about a potluck luncheon," Worsham says. "We're a ministry. We need to keep folks active and their minds alert and, in the process, bless them."
Koenig contends that service can keep older people healthier. He encourages retired people to spend a year pursuing their dreams, whether it be traveling, going to the beach or playing golf. But after a while leisurely pursuits for personal satisfaction cease to be fulfilling, he says. People need to develop a plan on how to make life more meaningful, which usually means investing their abilities and talents into the lives of others who are needier.
Inactivity shortens life. In November, Newsweek reported the latest in a string of studies connecting church activity with physical well-being. People who don't attend church die at the average age of 75; those who attend more than once a week live the longest, to an average of 83 years, according to research.
Koenig believes the deeply spiritual live longer because of what he calls a "helper's high."
"When people are kind and helpful in meeting the needs of others, not expecting anything in return, it produces a euphoria that we know we've made a difference in the life of another," Koenig says.
Multiple studies indicate that people who provide support to others not only have a more purposeful life themselves; they also have better physical health and suffer less from depression.
Jenkins says it's important for the elderly to remain active in various ways to keep their minds active. "Like the rest of our body, if we don't use our brain we'll lose it," says Jenkins, 80. "And if we are interested in other people we talk less about ourselves. We become more loveable and less irritating."
Jenkins, who authored her first book, You Only Die Once: Preparing for the End of Life with Grace and Gusto last year, has no plans to retire. "When I get old I might think about it."
John W. Kennedy, 45, is news editor for Today's Pentecostal Evangel. His three sons attending college consider him old, but now he knows better.