I was playing in a controlled scrimmage against the Detroit Lions one hot, muggy summer day in Detroit.
I had outmaneuvered a frustrated Detroit rookie for most of the day from my left defensive end position. Then our helmets accidentally locked together on a play.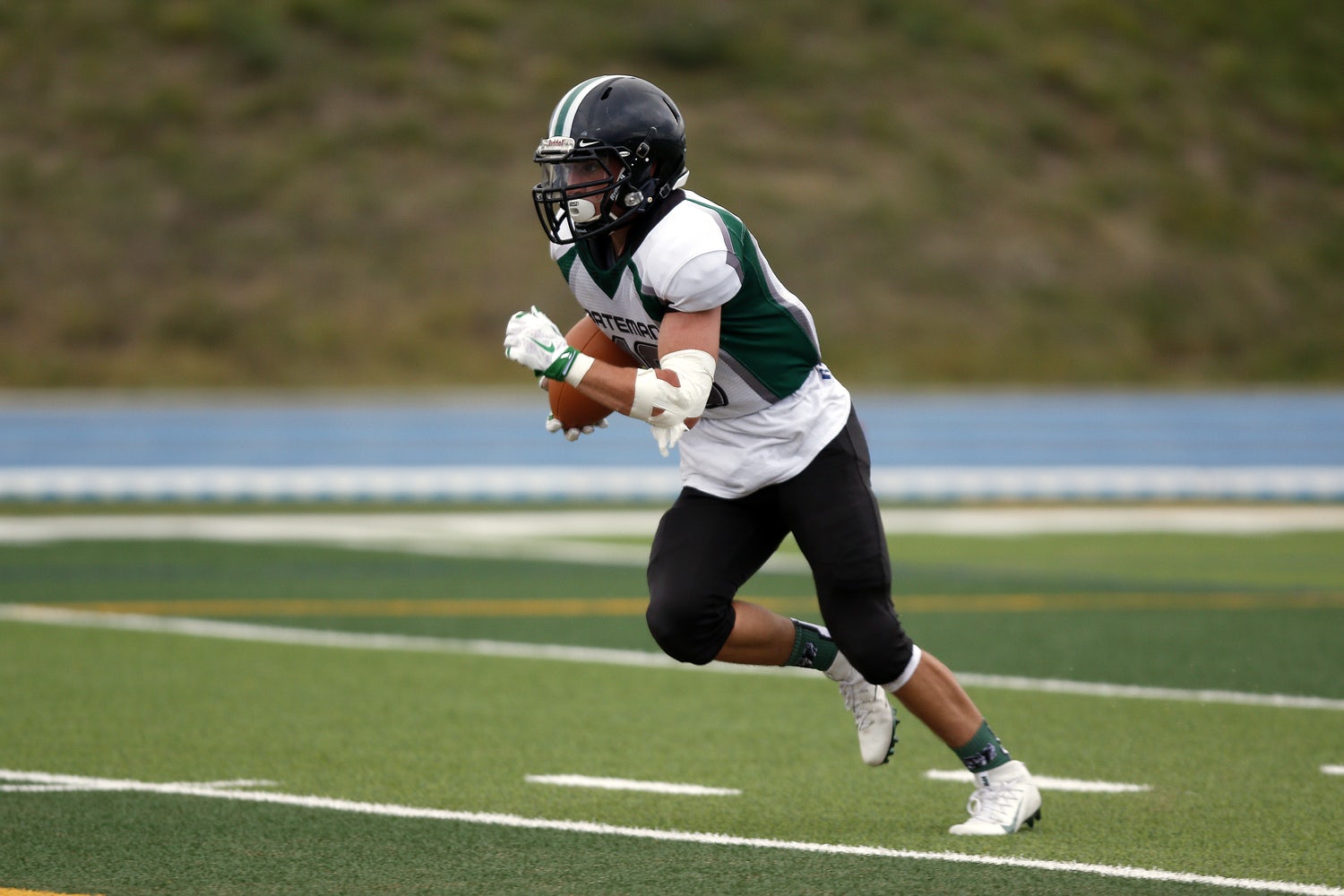 This guy used foul language that I would not let my dogs hear. I can take losing a game, but I cannot tolerate being cussed out to my face.
I looked him right in the eye and announced, "Jesus is coming back soon, and I hope you're ready." But he just tossed more choice words into my face and returned to his huddle.
I was angry. Again I shouted to him across the field, "Jesus is coming back soon, and I hope you're ready."
My teammates were urging me back to our defensive huddle. But instead I eyeballed this rookie and shouted to my teammates, "Jesus is coming back soon, and I hope he's ready."
The next play, I lined up in front of this same rookie and said, "Jesus is coming back soon, and I don't think you're ready."
The ball snapped, and I announced, "Here comes Jesus!"
I thrust my entire 6′ 6″, two-hundred-and-eighty-five-pound body right into his chest and drove him back about five yards. He slammed into the turf just in time to see me sack his quarterback. My teammates and coach often asked me after that if Jesus was coming back on the next play!
I'm still not sure why I said what I did that steamy day in Detroit. Maybe it was the heat. Maybe it was his language. Maybe it was just that I desire to live my life glorifying Jesus Christ.
Jesus and Me
Talking about my relationship with Jesus Christ is as natural as breathing for me. I say relationship because it's a day-by-day, night-by-night, ongoing communication between Jesus and me.
I'm not saying that any person can use the name of Jesus and beat every opponent. If that were true, I could skip all my practices, and forget about my weight training and conditioning.
But I do want to live and breathe Jesus Christ so much that when people see me, they see Him. I still mess up and fall far short of imitating Him in my life, but He always forgives me and encourages me.
Jesus and You
The wonderful thing about this relationship with Jesus is that you can have it too! How? Let me explain.
A coach usually prepares a game plan ahead of time. God also designed a plan for our lives before the world began. He created us to love Him, glorify Him, and enjoy Him forever. But why don't we?
"Sin means missing the mark"
We are sinful, and our sin separates us from God. What is sin? Sin means missing the mark, falling short of God's standard. We all are sinners not only when we do wrong, but also in our human nature. And worst of all, the penalty for our sin is death.
The Bible says, "All have sinned and fall short of the glory of God" (Romans 3:23), and "the wages of sin is death" (Romans 6:23).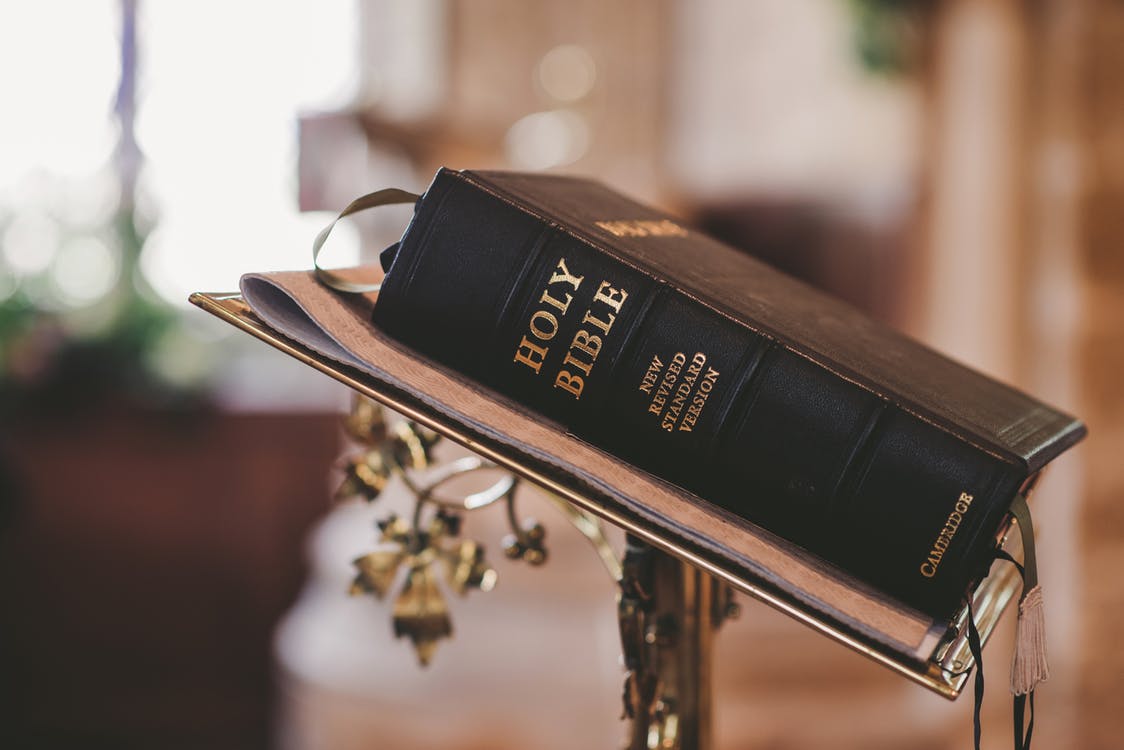 We face God's judgment because of our sin. But God loved us so much that He sent His Son Jesus Christ as the holy and perfect substitute to die in our place. Three days after Jesus died for us, He rose from the dead to defeat death. "Christ died for our sins according to the Scriptures…He was buried…He was raised on the third day according to the Scriptures" (1 Corinthians 15:3,4).
But knowing a lot about a sport and "talking the game" doesn't make you a member of a team. The same is true about becoming a Christian. It takes more than knowing about Jesus; it requires faith in Him. The Bible also says, "To all who received Him, to those who believed in His name, He gave the right to become children of God" (John 1:12).
Are you willing to admit your sinfulness to God and trust in Jesus Christ alone as the payment for your sin? If you are not sure how to express your heart to God, here is a suggested prayer.
Lord Jesus, I need You. I realize I'm a sinner and I can't save myself. I believe that You died on the cross for my sins and rose from the dead. I repent of my sins and put my faith in You alone as my Savior. Take control of my life and help me to follow You in obedience. In Jesus' name, Amen.
You know, someday Jesus will come back. I'm ready. Are you? You can be sure right now if you will trust in Christ alone as your Savior. Write to the address below if you have made that decision today, or if you need more help.
Perhaps the greatest defensive end in NFL history, Reggie White compiled 192 1/2 sacks in 216 games with the Philadelphia Eagles and the Green Bay Packers before joining the Carolina Panthers for the 2000 season. Nicknamed "The Minister of Defense," White holds the record with 13 consecutive Pro Bowl selections and was named to the NFL's 75th anniversary team. He is also an ordained minister. To know more about Reggie White, ask your local Christian bookstore for Reggie White: Minister of Defense, Thomas Nelson Publishers. This tract was adapted from the book by permission. © American Tract Society To order this and other tracts from American Tract: www.ATStracts.org • 1-800-54-TRACT FREE samples • catalog • "eTracts" • downloads