Patti and I will celebrate our twenty-two year anniversary this summer.
We are blessed with a loving and committed relationship, and God has been kind to us in the good times as well as in the tough times. One thing we have learned as a clergy couple is that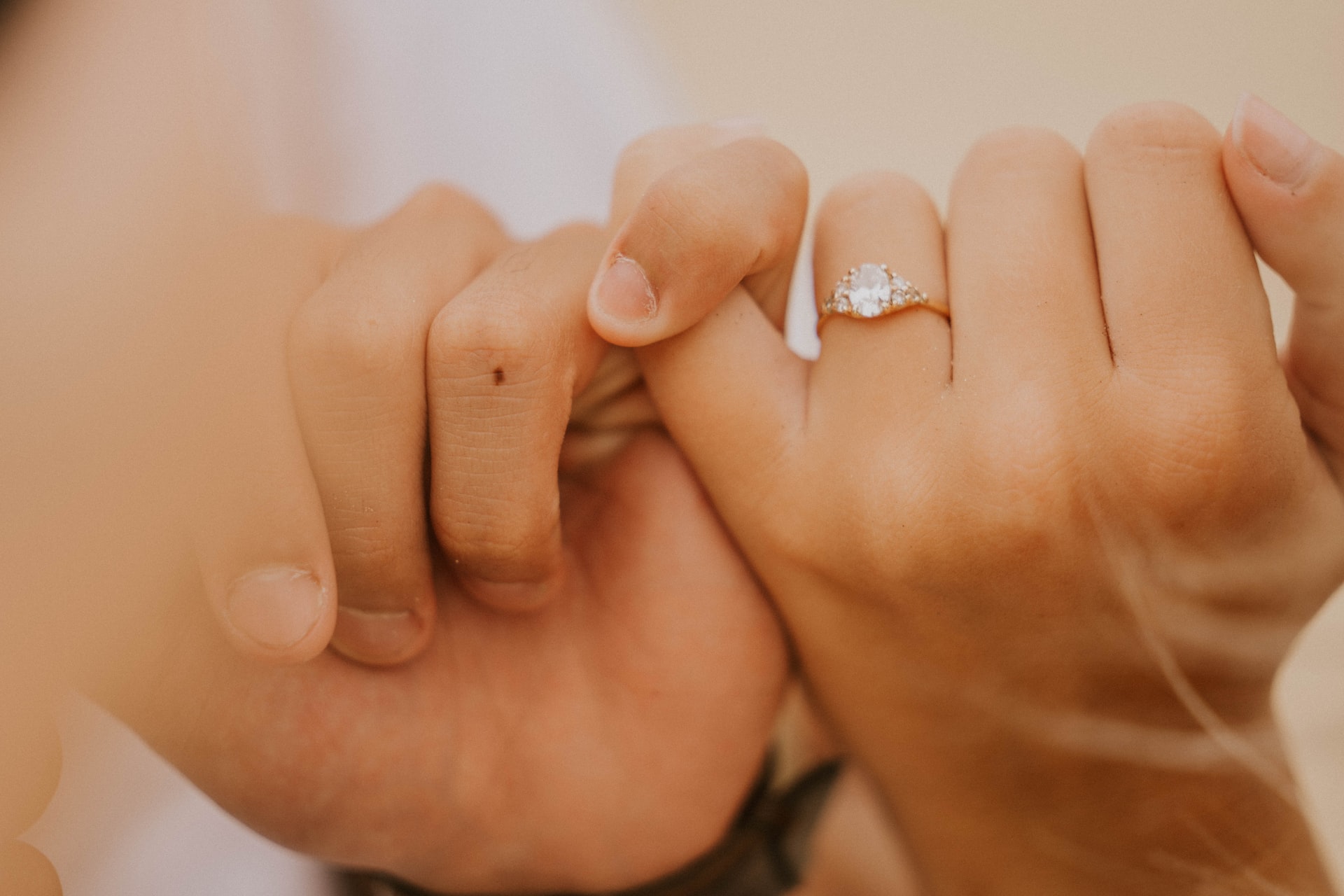 marriage for ministerial couples are different. Marriages where one or both partners are pastors often face what we call the fishbowl syndrome. The reason we call it that is because your life becomes transparent and is put on display for the world to see. Perhaps not quite to the degree of, say the televised Ozzy Osbourne family, but you get the idea.
When I returned to local church ministry as a pastor in the fall of 2001, Patti and I chose to sell our home in Alpharetta and move to Dacula to be closer to the church. It was only a twenty-five mile difference, but at the wrong times in Atlanta, that can be a half day trip!
Selling our home was an experience.
People were in it every day, at their convenience. They looked in closets, opened cupboards, inspected the basement and generally checked out all our stuff. The entire time they were in the home, they said nice things but looked for something wrong–a reason not to buy.
We prayed that our worthless little white Bichon Frise hadn't left a nasty surprise on the carpet that would embarrass us to death. Well, we finally sold the house but couldn't convince the family that the dog came with the house. So we packed up Rambo and all of our belongings and moved across town.
Clergy couples, in some ways, live as if their home is perpetually on the market. People may not be literally walking through the house, but the truth is they have an even closer look by observing every action and inaction on a regular basis. On the bright side, this is a fantastic opportunity for modeling a great relationship; this is a good thing. On the not-so-bright side, this is often cultivates an unrealistic standard of perfection.
When promises and pressures collide even the best of clergy marriages are at risk. The fact is that clergy couples experience the same pressures non-clergy couples do, plus an additional set of pressures unique to ministry. And let's be honest, we are losing far too many ministerial couples to divorce. This edition of The Pastor's Coach is dedicated to strengthening and encouraging clergy couples.
The promises you made.
Patti and I were married June 27, 1981, in San Diego, CA. We made some BIG promises to one another that day. We promised to love, comfort, honor, respect, cherish and nurture each other for richer or poorer, for better or worse, in sickness and health, and forsaking all others, keep only unto each other. We took our promises seriously. I'm not sure we knew what we were doing then, but we made our vows with conviction. Let's look at those promises again. If you are married, I suspect yours were very similar.
We promised to
Love
Comfort
Honor
Respect
Nurture
Cherish
And we promised all of these things under even the most challenging possible scenarios worse, sick and broke! What were we thinking! What were you thinking? Probably like us, you were thinking I love this person with all my heart and I'm going for it. But when promises and pressures collide, it can be tough. What are the key promises you remember making to your spouse? What did those promises mean to you? How have the real pressures of life affected your ability to keep your promises?
The pressures that invade.
The seemingly counter intuitive demands of tending to the urgency of things relating to eternal consequences, while at the same time managing everyday life.
Let's say Joe Smith down the street is spiritually far from God, but responding little by little to your offers of friendship. Finally, even though horrible, a window of significant spiritual opportunity arises. His wife is tragically killed in a car accident coming home from work. Broken to the core, Joe knocks on your door and asks for your help. But you have also promised to be at your son's high school graduation where he is to deliver the valedictorian address. He's worked hard for four years and labored for months on his speech.
Careful. You may be tempted to say "That's a simple one, I would… " The truth is that when confronted with all the intricate nuances and frailties of humanity, it's more complicated and pressure-filled than when reading a case study. You care passionately about Joe's eternal life and realize that if you turn him down, he may reject God forever; at the same time, you care deeply about the relationship you have with your son–the thought of not showing up to his graduation seems equally unthinkable.
Although these kinds of dilemmas are not daily, they are also not uncommon. They add tremendous pressure to a pastoral family.
Unrealistic expectations resulting in frustration, guilt or anger.
Some people envision a typical day in the pastoral home as being a cross between something you might see on Leave it to Beaver or 7th Heaven. On some level you try to live up to the expectations (both spoken and unspoken) of your congregation and you can't. You may feel guilty, frustrated or sometimes angry and potentially resentful. These feelings are directed toward the church, but you take them out on each other at home. People-lovers are often people-pleasers and when you have several people who expect to be pleased, that is a recipe for trouble.
Give yourself permission to be human. This is not an excuse for sub-biblical standards Leaders are required to live by a higher standard, (See I Timothy 3) but that does not mean you aren't entitled to make mistakes.
Subtle but real demands on preachers' kids to perform and behave a certain way.
Patti and I have two kids just now entering their teen years. Although we've been blessed by serving in large church environments where this is less of an issue, we have faced our share of comments like You'd think pastors' kids would behave better than that, or Why aren't your kids at VBS today In smaller churches this is highly prevalent and can be damaging to the kids, as well as bring extreme pressure into your home.
If you are on staff in a local church stand tough and protect your kids. Let them be kids. Let them be normal and, most importantly, let them be themselves.
Demands on the clergy couple's personal social life involving popularity issues that result in political pressures.
Who does the pastor's wife go to coffee with Who are best friends with the pastor and wife Who are the insiders Who does the pastor vacation with? These seem petty when written, but you know how real they can be.
Temptation and other attacks from the enemy aimed primarily at leadership.
This pressure is perhaps the most formidable of all. Satan knows the strategic way to attack a local church…take the leaders out first. He starts with the pastors–attack after temptation after attack. He knows your weaknesses. Make sure you know them so you can be prepared. The good news is found in the truth of God's word.
9 But he said to me, My grace is sufficient for you, for my power is made perfect in weakness. Therefore I will boast all the more gladly about my weaknesses, so that Christ's power may rest on me. 10 That is why, for Christ's sake, I delight in weaknesses, in insults, in hardships, in persecutions, in difficulties. For when I am weak, then I am strong. 2 Cor 12:9-10 (NIV)
20 Now to him who is able to do immeasurably more than all we ask or imagine, according to his power that is at work within us, 21 to him be glory in the church and in Christ Jesus throughout all generations, for ever and ever! Amen. Eph 3:20-21 (NIV)
There is strange irony and mystery involved in this unique pressure. The more passionate and dedicated you are to loving your spouse and God, and the work of His Kingdom, the more attacked you will be. Satan loves a comfortable church leader who has settled into a ministry of mediocrity. But when you press on, be on guard. Put on the armor (Ephesians 6) and stand ready.
Vital commitments to move from surviving to thriving in your ministry marriage.
If you are feeling discouraged because you know your marriage is not what it should be, take heart. If you both want it to improve, it will. Don't allow the enemy to condemn and leave you with guilt. (Romans 81-2) There is victory in Christ. Let me close with a few practical suggestions to help you overcome the pressures and live out the promises.
Take a moment to be honest, tell the truth, and take responsibility for the true condition of your marriage.
Talk to your spouse, get things out on the table, and begin to pray together.
Don't be afraid to seek professional counseling.
If meaningful conversation is difficult, seek professional counseling. It could save your marriage and your ministry. Ask God for His help. He will never withhold his grace and power to transform your relationships.
Make a profound commitment to the health, growth, and well-being of your marriage partner.
Let's be blunt. You have to really care about your spouse to make the marriage work. A great picture of this, if you have kids, is the commitment you have for your children. You'd do anything for their best interest. Right Of course you would! You'd give your life for them if needed. Do you love your spouse with that same passion and commitment
Embrace an authentic, life-changing value that your marriage takes precedence over the church.
Who comes first–your spouse or the church? I know what we often say, but what does your calendar and behavior reveal I think of how often I say about meetings at the church I have to be there. The question I have learned to ask myself is when do I have to be at home? Of course, I also want to be in both places, but I must be intentional about giving my wife and family the time they need, want and deserve. How about you? How are you doing in this regard?
Demonstrate a willingness to do whatever it takes so that your marriage is all that it can and should be.
If you are blessed with a wonderful marriage, great. I rejoice with you! But it is still possible that your marriage is not what it could be and therefore you may benefit by a good heart to heart conversation with your spouse about how blessed you are and how your relationship may be strengthened.
Whatever state your marriage is in, start with these two questions. First, what is the real condition of our marriage? If your marriage could be improved, what would that look like and what would it take?
This article is used by permission from Dr. Dan Reiland's free monthly e-newsletter 'The Pastor's Coach' available at www.injoy.com. I hope this is helpful to you, the next edition of The Pastor's Coach will cover the topic of ministry values.