When our father returned from a journey, he would often bring home gifts for my brother and me.
With twinkling eyes, he would hold the gifts behind his back and say, "Hold out your hands and close your eyes, and I'll give you something to make you wise." With smiles of eagerness, my brother and I would line up in front of him, put out our hands and squeeze our eyes shut. What anticipation we experienced when we felt the gift touch our hands! Since our family was never wealthy, the gifts were inexpensive, but it was such a delight to know that Dad, though absent, had been thinking of us and loving us all of the time.
Gifts
Sometimes we expected a certain item. Surely, we would never have been so crass as to give him a suggestion! If the expected gift didn't materialize, then we felt disappointed. The greatest delight came when we didn't expecting anything—and there was a gift, anyway. However, when the gift was something that we needed, such as socks or a new toothbrush, we were apt to thank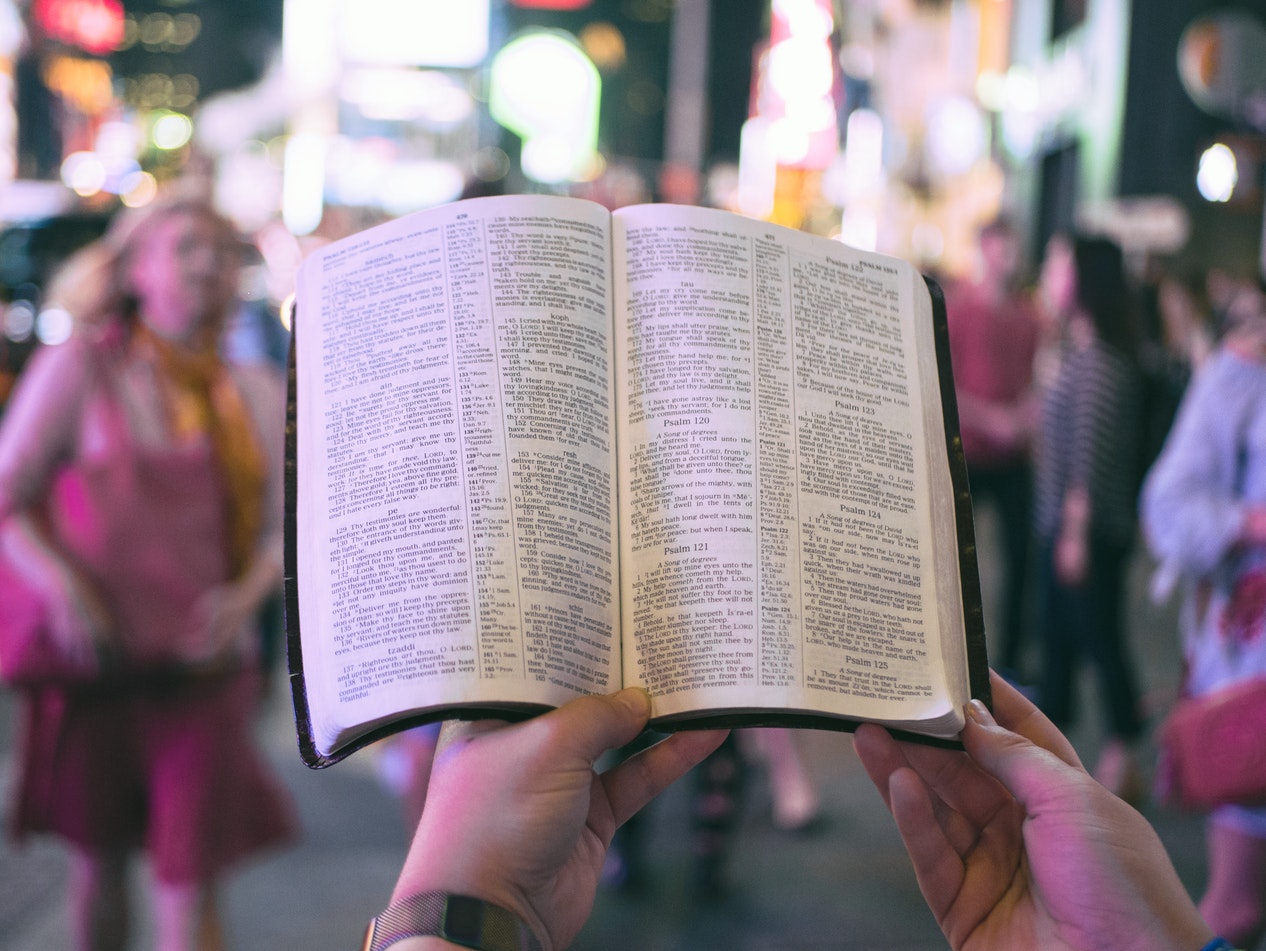 him with downcast faces. Even then, our father was happy to have given us something that he knew we needed.
In Jesus' teaching, He said, "Ask and it will be given to you; seek and you will find; knock and the door will be opened to you. For everyone who asks receives; he who seeks finds; and to him who knocks, the door will be opened. Which of you, if his son asks for bread, will give him a stone? Or if he asks for a fish, will give him a snake? If you, then, though you are evil, know how to give good gifts to your children, how much more will your Father in heaven give good gifts to those who ask him!'" (Matthew 7:7-11).
Gratitude
So, asking God for things we need, and even for things we want, is not wrong. In fact, Jesus encouraged us to do so. But shouldn't our gratitude match each gift, even if it is not the one we expected or asked for? Usually our asking far outweighs our thanking.
We often fail to thank the Lord when He gives us what we need instead of what we requested. If our Heavenly Father sees that we need a few waves in the sea of life to help us learn how to trust, shouldn't we thank Him for them? Often, instead of expressing cheerful gratitude, we become irritable and discontented. With a fallen countenance and a gloomy demeanor, we hinder not only ourselves from praising the Lord, but also others. Without a word or an overt act, we infect those around us with our depression.
Let us keep our perspective about God's promises on His provision, not on our desires or what we think we need. Let us thank Him for whatever He provides even if it is not what we requested.