This morning as I took a walk, I found myself thinking about perseverance.
Perseverance is a wonderful quality. We're often told that we can triumph over any adversity, achieve anything we strive for and do whatever we set our minds to do if we try hard enough for long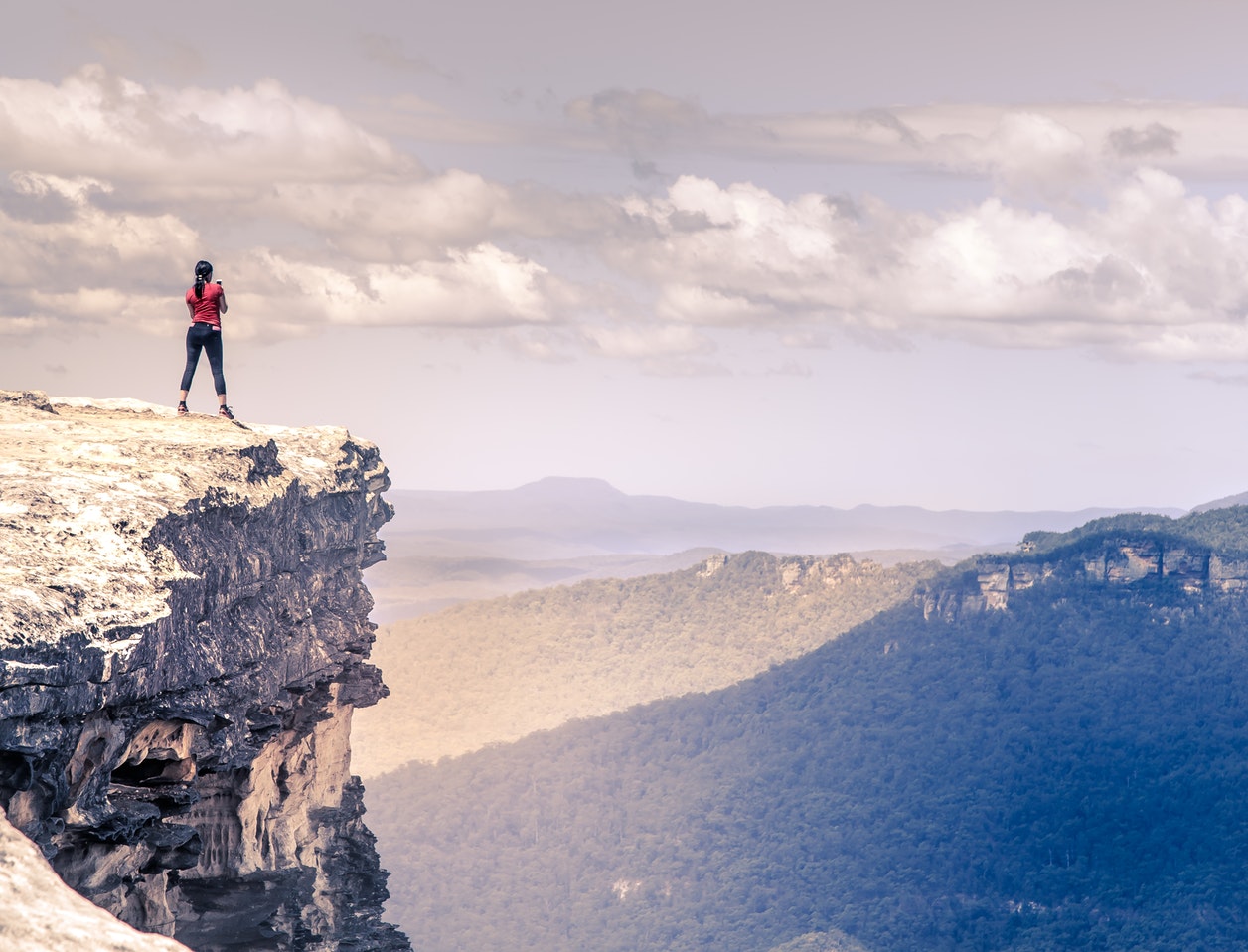 enough. In other words, if we want something badly enough, we'll find a way to get it.
This positive philosophy works well in many circumstances and is far better than the opposite one of giving up at the first hint of trouble—or, even worse, never trying because we fear failure. However, if we believe we can attain our goal through human willpower and endless effort, we may allow our determination to blind us to God's will for us. When we become overly confident in our abilities, we tend to not hear God's quiet voice. We may confuse our desires with God's and assume that God wants the same things for us as we do. This assumption can lead to serious problems. We may pursue an unwise relationship, exhaust our strength and resources and miss important opportunities. After much effort, we may be unwilling to abandon our plan because we've invested so much of ourselves in it.
Depending on God or Ourselves
It's easy to slip from depending on God to depending on ourselves, especially when things seem to be going our way. But human willpower without God eventually ends in regret. The only way to avoid this disaster is to surrender. Although surrender may appear to be the opposite of perseverance, it's actually the most important component. It's whom or what we surrender to that makes the difference. If we bring all our plans and desires to God before we begin pursuing our goal, and we're willing to wait and listen, God will let us know if our plan is in line with His will for us. But we must be willing to give up our plan if that's what He asks us to do. In other words, we must get His stamp of approval before we expend precious time, strength and resources.
But what if we've already exhausted ourselves trying to attain our goal? Even then, if we stop and ask God's opinion of our pursuit, we may be surprised by His response. He may say, "What you're doing is absolutely right! And I'll show you a shortcut!" Or He may respond, 'You're going in the right direction, but you're relying on yourself alone. Let Me help you." On the other hand, He may tell us, 'You're off course! Go this way instead." Probably the response that's the hardest for us to accept is, 'Stop immediately and wait for My instructions." At that point, surrendering to God's will may be the most difficult thing to do, but it's essential.
Obey God
When we find ourselves at the end of life's road, what do we hope to say? "I was successful, and I achieved it all by myself." Or, "I did my best to obey God. He gave me the strength to persevere in following Him, and He helped me do things that I never imagined I could do."
Hard work has its own reward. But obedience to God yields eternal joys. When God has our hearts, He can use our hands. As the apostle Paul said, 'God is able to make all grace abound to you, so that in all things at all times, having all that you need, you will abound in every good work" (2 Corinthians 9:8, NIV).
© 2006 by Nancy A. Stevens