To make…perfect through suffering (Hebrews 2:10).
God could have saved them, or at least spared them the suffering and pain, — but He didn't. We may think it strange, but He was with them all the time, He watched them in their dilemma, but didn't rescue them. Instead, He gave them strength, courage, patience, and grace. Let's take a look at a few of these people.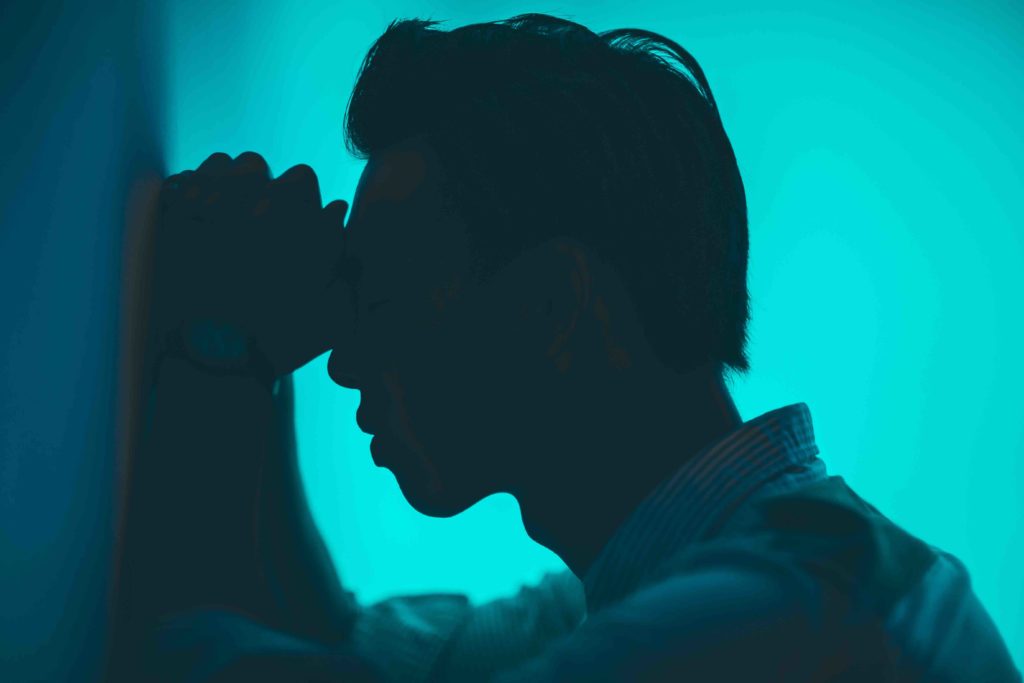 Jesus cried out, "O my Father, if it be possible, let this cup pass from me" (Matthew 26:39 KJV). Angels were sent to strengthen Him, but the agony of Gethsemane was not cancelled. Hebrews 2:9-10 KJV tells us, "We see Jesus…suffering…to make the captain of their salvation perfect through sufferings."
Stephen, the faithful and courageous deacon of the Church was stoned to death for his faith. Just before the final blow, Stephen saw the glory of God, and Jesus standing on the right hand of God (Acts 7:55). But He died.
Paul, the Church's greatest missionary, faithful and true, — suffered much during his ministry (2 Corinthians 11:23-30). Though he earnestly prayed three times for a personal healing, he was refused. While at sea during a raging storm an angel was sent to encourage him. But the ship perished. At the end of his life, Paul was beheaded by the Roman Emperor Nero.
John, was more than 90 when he was exiled to the Isle of Patmos, a Roman Alcatraz off the coast of Asia in the Agean Sea.. God did not deliver him from this prison, but instead, gave him a tremendous revelation of the end times.
History records that all twelve Apostles of Jesus and many of His disciples suffered greatly. A large number of them were faithful unto death (Revelation 2:10).
When suffering comes, it's not unusual to ask, (and no doubt these did), Lord, why haven't You come to deliver us
Surely, nothing is too hard for You! I don't understand this! Paul admits that, "No chastening for the present seemeth to be joyous, but grievous" (Hebrews 12:11 KJV). Suffering at times can bring confusion even for the Christian. But God allows it to lead us to maturity.
The Bible strongly indicates that harsh and bitter ingredients such as disappointment, pain, and varied kinds of suffering (as unpleasant as they may be), are really needed to develop the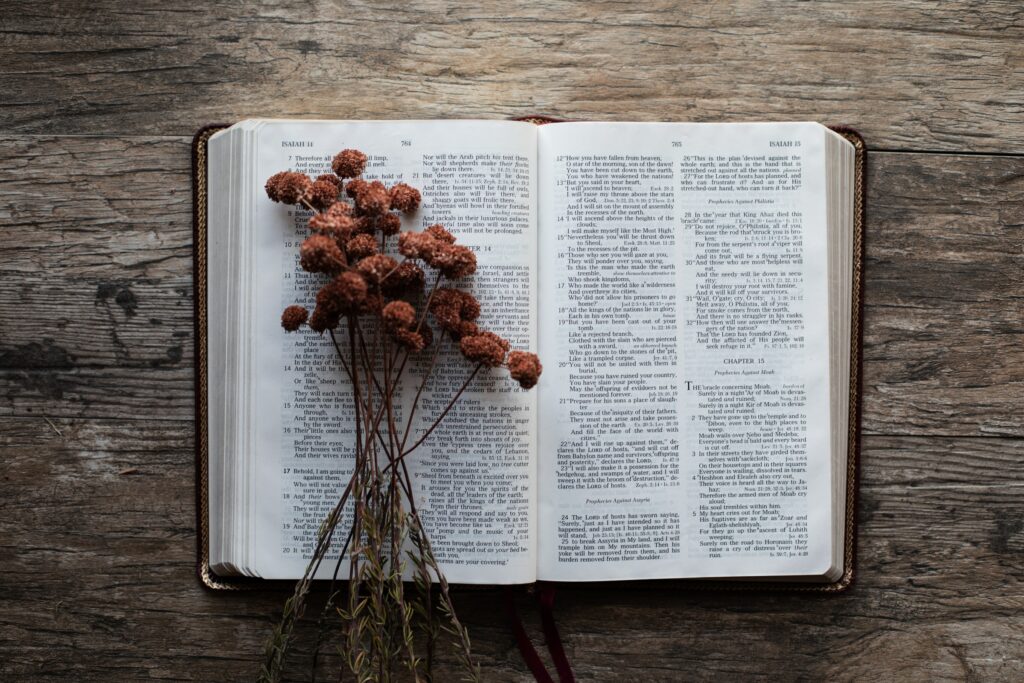 perfection God wants to see in us. In the midst of his disaster it is evident that Job understood what was happening, for he exclaimed, "When He hath tried me, I shall come forth as gold" (Job 23:10 KJV).
Solomon reminds us, "The firing pot is for silver and the furnace for gold, so the Lord trieth the hearts" (Proverbs 17:3 KJV) God said to His people, "Thy silver is become dross…and I will turn My hand upon thee, and purely purge away thy dross and take away thy tin" (Isaiah 1:22 KJV, Isaiah 1:25 KJV). The Prophet Malachi saw God as a refiner…"He shall purify and purge them as gold and silver, that they may offer unto the Lord an offering in righteousness" (Malachi 3:3 KJV). "For thou O God, hast proved us: Thou hast tried us as silver is tried" (Psalm 66:10 KJV). God often guides His people through the fire and on toward perfection, "Be ye holy, for I am Holy" (1 Peter 1:16 KJV).
The refining agent in the process is described as fire. This fire is designed to destroy the harmful and degrading elements that have invaded our lives, (just as physical fire cleanses and purifies gold and silver). By getting rid of the dross (our imperfections), the fire eventually reveals the true value of the metal. In like manner, God allows fiery experiences of pain, suffering, persecution, disappointment, etc., to enter our lives. This is designed to help us get rid of the dross and perfect the image of Christ in us. The experience may be very painful and hard to understand, but Paul reassures us, "For our light affliction, which is but for a moment [compared to eternity], worketh for us a far more exceeding and eternal weight of glory" (2 Corinthians 4:17 KJV). As we yield to the will of God, we shall feel as Job felt when he said, "Though He slay me, yet will I trust Him…and when He hath tried me, I shall come forth as gold" (Job 13:15 KJV; Job 23:10 KJV)
Let's take a moment to discover some things that suffering can teach us.
It reveals the awful results of sin. We know that the whole creation groaneth and travaileth in pain together until now (Romans 8:22 KJV). Sin introduced a whole agenda of affliction, misery and death to the human race. No doubt, all of us at some time experienced the outcome of Adam's sin (Romans 5:12 KJV).
 Suffering reminds us of a greater misery awaiting the unrepentant sinner in the future. There shall be wailing and gnashing of teeth (Matthew 13:41 KJV, Matthew 13:42 KJV) …in everlasting fire (Matthew 18:8 KJV). But the believer in Christ is spared this horror.
Suffering reveals God's love in making provision to save us from the awful results of sin. He himself suffered, so He could be a compassionate Savior and leader (Hebrews 2:17-18 KJV). God shall wipe away all tears…there shall be no more death…sorrow…crying…pain (Revelation 2:14 KJV). Appreciation for Him grows greater.
It reveals our weaknesses, and shows what we lack. Paul tells us, For when I am weak then am I strong (2 Corinthians 12:10 KJV). How can that be It's at such times that God can speak to us and show us what we lack, and then — supply our need by His grace. God told Paul, My grace is sufficient for thee (2 Corinthians 12:9 KJV).
Suffering can be the beginning of the process to lead us to recognize our need for depth in God, and to become more like Jesus. It will bring us to confession, and to spiritual cleansing and purging. That the trial of your faith, being much more precious than of gold that perisheth, though it be tried by fire, might be found unto praise and honor and glory at the appearing of Jesus Christ (1 Peter 1:7 KJV). For thou O God, hast proved us; Thou hast tried us as silver is tried (Psalm 66:10 KJV).
For reasons stated above, James said, Dear brothers and sisters, whenever trouble comes your way, let it be an opportunity for joy. For when your faith is tested your endurance has a chance to grow. So let it grow, for when your endurance is fully developed, you will be strong in character and ready for anything(James 1:2-4 NLT). Suffering can become the avenue by which we may get closer to God, receive greater strength, and grow in His grace. Paul urged believers, "Let us go on unto perfection" (Hebrews 6:1 KJV). And to the Galatian church, he said, "We wish even your perfection" (2 Corinthians 13:9 KJV)…and to himself, "Not as if I …were already perfect but I follow after… reaching forth unto those things that are before" (Philippians 3:12-14 KJV).
Perfection is achieved through the process of sanctification.
This calls for listening to and obeying the voice of the Spirit about our spiritual needs, and on how to keep ourselves pure before the Lord. It may require suffering (of all kinds), but in the end, if we are faithful, we shall joyfully hear the Father say, Well done!.
Suffering can harden our hearts against God, or it can melt us into devoted submission before Him. It's up to us. When difficulties come, let's not complain, but rather let us say, God, show me what I can do to please You.
Blessed are they that do His commandments, that they may have right to the tree of life, and may enter into the city (Revelation 22:14 KJV).