An Open Letter to My Daughter on the Occasion of Her Graduation
Dear Naomi:
You have always been in the mind of God. When you were born, in 1984, surrounded by people who loved you, the Creator was simply fleshing out a great idea he's had since before the foundations of time. You were stunning; perfect, with a head full of black hair; you shone from the inside like you always have; you were both brilliant and lovely.
From the very beginning, we have given you to God. God's grace is an active and ever-present part of your life, has been from that day. His covenant promises to us are your promises too, and the gift of his unfailing and unreserved love is yours for eternity. It always will be.
You have always been outrageous! Once, when you were three, you loosened up a deadly boring reception for area preachers when you broke loose from the baby-sitter and introduced them to the concept of streaking!
You used to wake up every morning, singing – very early. Someone suggested there might be a better time to exercise your lungs, but you laughed and shook your head. You said "I have a thousand songs in my head, just waiting to come out." I believe that you have some left.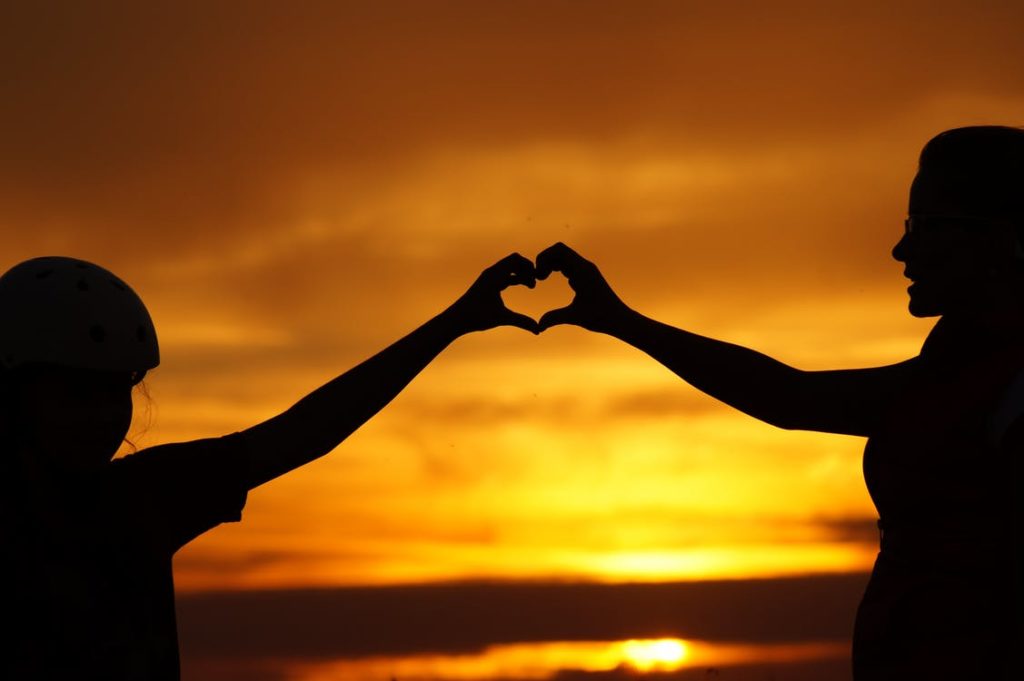 And you have always been on your way "out the door." We made the mistake of taking the training wheels off your bike – a hot-pink and purple number – one Mother's Day. Yes, aren't we the smart ones! You cruised down the driveway, got the pedals going, teetered once, regained your balance, and headed up the street. After a few yards you looked over your shoulder, waved nonchalantly, and yelled "So long, Mama," before disappearing around the corner.
You have brought such laughter into our home, such unbounded joy, such faith. In third grade you collected a posse of friends, found a willing adult, and organized your own small-group Bible-study.
Few dads have had my opportunity to enjoy such focused time with their children. Bike rides, shopping, pools, beaches, cooking, movies; transporting you and your friends to every corner of the community and back. A teacher's schedule blended with a father's soft heart. What a privilege!
Moving the family five hundred miles to Tampa was a hard thing to do to a twelve year old social butterfly, and for a while we worried that you might never get over the pain. But what a solid community we found in which to raise a teenager. What good people to talk with when your parents got stupid! Wise friends; leaders who love you; teachers who care.
And such music! Singing together in church gave my heart such joy; listening to you and Mama harmonize; crying for the pure beauty of it when you perform with the Bloomingdale Ambassadors; making the Symphony as a freshman, playing in Chamber as a senior.
The recent images run together in a blur.
Teaching you to drive – taking off some big training wheels this time. Lacey, Racheal, Naomi, & Teresa – four irrepressible cows! Your dramatic powder-puff interception. Last good-byes to a loving Grandmother.
Our daughter, joining the Army, standing tall as she vows to serve, and to defend the Constitution of the United States. Our daughter, standing proud and hitting every note – perfectly – as she sings the National Anthem at a football game. Our daughter, getting increasingly restless about this growing up into adulthood, raging against the injustices of parental love and caution, eternally passionate and outrageous, asking always what it really means to be free.
And we love you. We love you in the knowledge that though our love is imperfect, flawed by our own weakness and fear, God's love is pure, welcoming, and relentless. Where our love may not see clearly, God's love cuts through the fog with clarity and truth. Where our love is strong, God's love is stronger. And where our love in its imperfection may seem sometimes to hurt, God's love – which is perfect – will always heal.
"Love always protects, always trusts, always hopes, always perseveres. Love never fails."
(1 Corinthians 13, 7-8.)
© Family First. Used by permission. All rights reserved. For more information, please visit www.familyfirst.net