We believe in one holy catholic and apostolic Church.
The Church is such an important concept that it deserved mention in the Nicene Creed and it deserves our attention today. Jesus said, I will build my church, and the gates of hell shall not prevail against it (Matthew 16:18 ESV).
There are many ways in which the word "church" is used:
The universal collection of Christian believers.
A smaller grouping of Christians into what we also call denominations. I belong to the Lutheran church.
A local congregation of Christians. I attend Calvary church.
A building used for Christians to gather. We are going to clean the church.
A worship service. I am going to church.
The Nicene Creed refers to that universal collection of Christian believers. "Catholic" today designates a particular Christian denomination, but in the days of the creed it simply meant "universal."
Having different denominations is not what God desires. The early church did not even conceive of such a thing. The apostle Paul wrote, I appeal to you, brothers, by the name of our Lord Jesus Christ, that all of you agree, and that there be no divisions among you, but that you be united in the same mind and the same judgment. For it has been reported to me by Chloe's people that there is quarreling among you, my brothers. What I mean is that each one of you says, "I follow Paul," or "I follow Apollos," or "I follow Cephas," or "I follow Christ." Is Christ divided? Was Paul crucified for you? Or were you baptized in the name of Paul? (1Corinthians 1:10-13 ESV)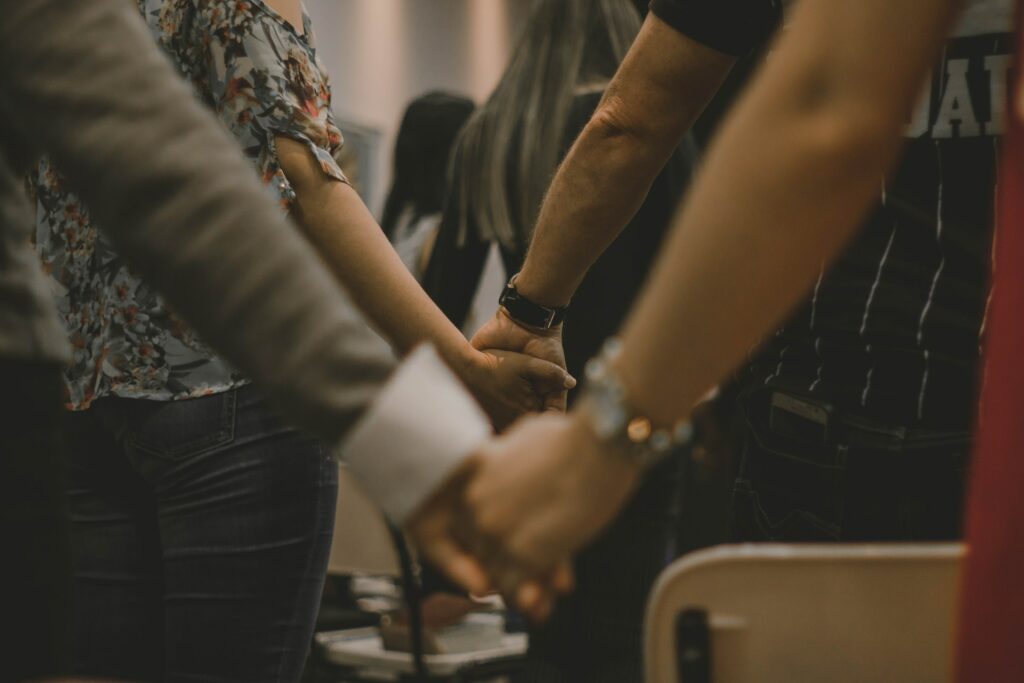 Divisions over doctrine, policy, and—it is sad to say this—politics and control have divided the universal church into hundreds of organizations. Some local churches think they're better because they refuse to belong to one of these organizations but they don't connect in any way to other churches. Essentially, they have formed a one-congregation denomination.
On the other hand, denominations are not necessarily evil. Most of these organizations do great work in spreading the gospel throughout the world because of the cooperation that exists within that denomination. But it is not a good thing it they can't or won't work with other Christian groups.
It doesn't seem possible to create organizational unity in our sin-infected world. Denominations will continue to exist. Our part, then, as individual Christians is to preserve the unity of Christianity by cooperating with all Christians as much as we are able to do so. We should accept others as fellow believers even if they hold to some beliefs or practices that are different from our own. (This does not apply to those who call themselves Christians but deny its central beliefs as shown in the creed.)
Though there are many denominations and many local congregations, there is still only one Church.
Bob Caldwell, PhD, is Theologian-in-Residence at Network 211.
This article is part of a series on basic Christian beliefs. You can find the main article here.