Growing older isn't much fun.
For many, becoming older means more time at home alone, especially after retirement or when a spouse dies. It can be especially difficult for those with a normally active lifestyle. Suddenly, there is no one with whom to talk or share daily problems. The phone doesn't ring for days and sometimes it's even nice to talk to a telemarketer, just to hear another voice. Now that's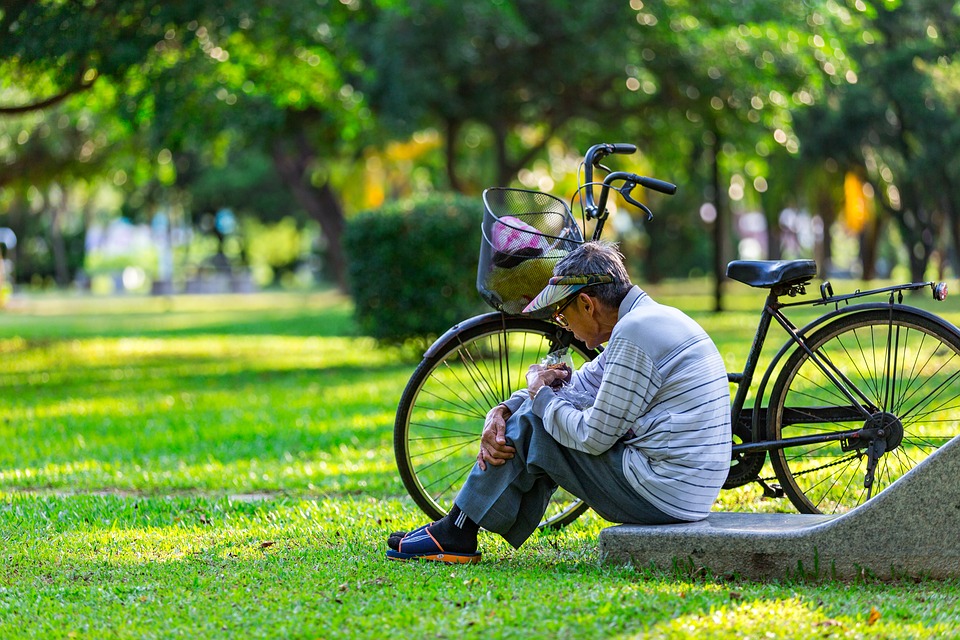 desperate!
Years ago, I struggled with this issue when an unexpected long-term illness took me out of circulation. I wasn't elderly at the time but I think the principles are the same. We owned only one car and my husband needed it for work. I was taking medication that interfered with driving anyway, and kept me stuck at home. I had never known such loneliness. Because I didn't look ill, it was hard for others to understand that I was ill. I never felt so alone in all my life.
Making friends is not easy anyway, especially in our hectic society. When I sought hospitality and friendship, I heard, "I wish I had time for friendships," or "My overbooked schedule just can't take any more."
I became so weary of being the one to try reaching out to others. I wanted people to care about me as much as I cared about them. I cried, prayed, let God know what I thought about the situation, yelled at times, and just plain hurt.
A similar phenomenon occurs when you age. Family members may move far away, or may be exhausted as they try to juggle work, household, children, and spouse. They may not call for weeks. The days stretch out for you, and are filled with emptiness.
No one seems to understand or realize how much you hurt. You feel totally alone and desperately lonely. The good news is that you are never alone.
In the depths of your loneliness, you can cry out to God and He can become your best friend. He wants to listen to all you tell Him because He always has time for you. The deeper your relationship grows with the Lord, the more content you'll become.
God opens your eyes to see the wonderful things He has in store for your life. He never drops you off His list because you are old or infirm. He opens new and interesting opportunities, no matter what your age.
Isaiah 46:4 (NIV) says, "Even to your old age and gray hairs I am he, I am he who will sustain you. I have made you and I will carry you; I will sustain you and I will rescue you."
Everyone needs friends. However, no friend can meet those deepest needs. Only God can.
When you are lonely, people may not be aware of how you feel. If they disappoint you by not understanding, know that God is always there and wants to be your best friend. In the loneliest hours, God can show you how much He loves you. Are you lonely? Perhaps, but you're never alone.