Jesus as Our Example
For it was indeed fitting that we should have such a high priest, holy, innocent, unstained, separated from sinners, and exalted above the heavens. He has no need, like those high priests, to offer sacrifices daily, first for his own sins and then for those of the people, since he did this once for all when he offered up himself. For the law appoints men in their weakness as high priests, but the word of the oath, which came later than the law, appoints a Son, who has been made perfect forever. Hebrews 7:26-28
In all ways, this new priesthood is better because Jesus is now our High Priest.
He endured all that we endure (and more because He never gave in, therefore He took temptation to the ultimate end, enduring the full force of its power) yet remained without sin. Because of this, Jesus stands apart from every priest who preceded Him. Unlike the other priests,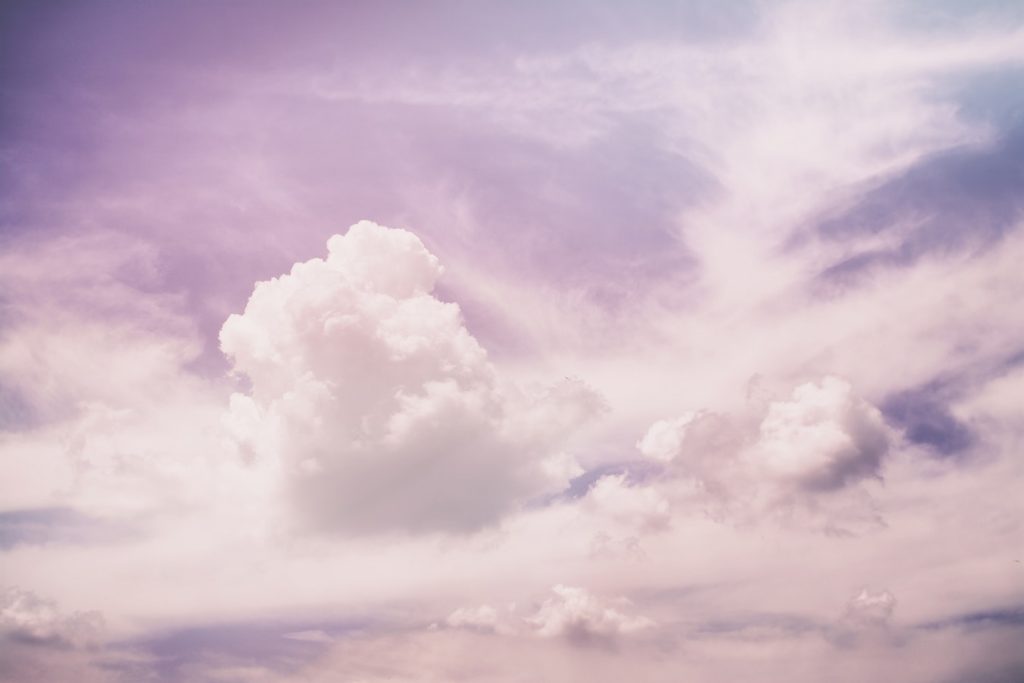 Jesus had no need to offer a sacrifice for himself in order to cleanse himself in God's sight. Jesus was clean, and could therefore offer himself as both our Lamb slain and our High Priest who intercedes for us in the presence of God.
Next, our author tells us that Jesus 'has been made perfect forever" (v. 28). It is only Jesus who could open the way for man to enter into God's presence, for only Jesus was both the perfect High Priest and the perfect sacrifice. It has been said that a job well done need never be done again. I have not found that to be true in very many cases. Well-mowed grass grows again, a nicely shingled house will one day need to be shingled again, and a clean shirt will eventually find itself back in the washer. But Jesus is the perfect priest and perfect sacrifice—so perfect that our author tells us five times in his letter (7:27; 9:12, 28; 10:2, 10; see also Romans 6:10; 1 Peter 3:18; Jude 1:3) that the work of Jesus was done 'once for all," and never needs to be repeated.
The application of the perfect sacrifice of Christ to our lives will create eternal changes in our hearts, minds, and behaviors. God wants us 'to be conformed to the image of his Son" (Romans 8:29; see also 2 Corinthians 3:18; 1 Peter 1:14, 15). John reminds us, 'Whoever says he abides in him ought to walk in the same way in which he walked" (1 John 2:6). Calling upon the name of the Lord for salvation carries with it a responsibility to become like our Savior. John Owen said, 'None can more dishonor the Lord Christ, no more perniciously deceive and betray their own souls, than by professing Him to be their Priest, with their trust thereby to be saved by Him, and yet not endeavor to be holy, harmless, undefiled, separate from sinners, like unto Him."
Too often the gospel that is preached today is a gospel which accommodates itself to how we feel about being a Christian.
It is a false gospel which seeks to make everyone feel comfortable and aspires not to offend anyone. But that is not the gospel of the New Testament. Jesus offended a great number of people, because His light showed their darkness, and those who rejected the light rejected Christ. 'Light has come into the world, and people loved the darkness rather than the light because their deeds were evil. For everyone who does wicked things hates the light and does not come to the light, lest his deeds should be exposed" (John 3:19, 20). But if we are sincere in our desire to be saved from the wages of our sin, then the changes in our lives will be radical and far-reaching, for 'whoever does what is true comes to the light, so that it may be clearly seen that his deeds have been carried out in God" (John 3:21). It should be plain to anyone who looks at our lives that a change has taken place, not just in our behavior but sincerely, from the depth of our souls.
I know that when I look at the life of Christ I am challenged toward holiness.
The deeper my relationship grows with God, the more I realize just how far from God's standards I currently live. I am keenly aware that my holiness does not measure up to the holiness of Christ. I can see times, even recently, that people have stumbled in their walk with God because my selfishness has defiled them. I know the areas of my life that lack purity, ways in which I am more like Jim than Jesus, and still I comprehend only by faith how I will ever be allowed into the exalted heavens and share the company of Christ. But that does not stop me from pressing on, knowing as Paul did that I have not 'already obtained all this, or have already been made perfect, but I press on to take hold of that for which Christ Jesus took hold of me" (Philippians 3:12, NIV). I refuse to get caught up in the sins of my past when I have better things before me. The words to a popular song keep rolling in my head, 'I love you more today than yesterday, but not as much as tomorrow." I apply that to my relationship with my wife and family, but mostly I apply that to my relationship with God.
It is my desire that when people look at my life over a period of time they will be able to tell that I have grown in Christ.
I want it to be 'clearly seen" that the Jim who teaches and writes today is a more mature Christian than the Jim who taught and wrote two years ago, but not as Christlike as the Jim who will be teaching and writing many years from now. I desire my holiness to be like the holiness of Christ—a holiness which springs from inner character, not a holiness which comes from following certain rules and regulations regarding what is appropriate to eat and drink and wear. If we align our hearts with God, no one will have to tell us those things anyway. Behavior modifications will be the natural result of the Spirit's holy modifications of a willing heart.
I also want to be blameless.
I want to live so that no one can point a finger at me and truthfully accuse me of causing them to stumble in their walk with Christ, or of hurting or maligning them. I know that by my simply teaching the Word some will take offense, for Jesus told us, 'Remember the word that I said to you: 'A servant is not greater than his master.' If they persecuted me, they will also persecute you. If they kept my word, they will also keep yours" (John 15:20). (Notice the order in this verse. People obey the teaching of the Word because they are first living in obedience to Christ. If they disobey the teaching of the Word, it is because they are currently living in disobedience to Christ. How people treat Christians is based upon how they are treating Christ, and this also applies to those who claim Jesus as their Lord and Savior.) But all of us are encouraged to live in such a way that, although people may not like what we say and do, but they will have to conclude that we are living for God. Peter tells us, 'Keep your conduct among the Gentiles honorable, so that when they speak against you as evildoers, they may see your good deeds and glorify God on the day of visitation" (1Peter 2:12).
I also want to live in purity.
I desire to walk among the most sinful of men and women and bring them to Christ and walk away still full of the purity of God.
Too often Christians get the idea that if they go where the sinners are they will become sinners. I was taught that 'he who is in you is greater than he who is in the world" (1 John 4:4). This tells me that I can go anywhere in the world, speak to any person I choose, and know that within me resides Christ, who is greater than the adversary who has control of the person I am talking to. I also know that Christ died for me just as He did for them, and when Jesus told us to go into all nations and make disciples, He also told us that He would be with us (Matthew 28:19, 20). This means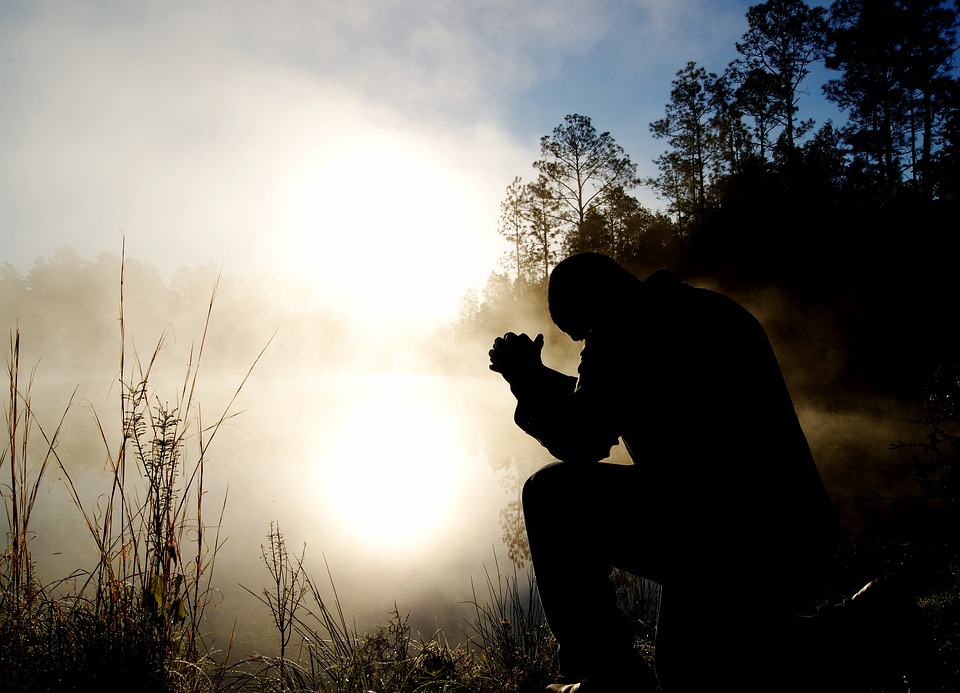 that there is no place on earth that I am excluded from going to, and there is no place Jesus can send me where He is not with me. And since there is no one I can talk to wherein the One who resides within me will not be greater than the one who resides within them, then I should have no fear of being defiled or losing the purity of Christ which inhabits my soul. The church needs to get out of the habit of 'praying souls into the church" and get into the habit of going out and personally bringing souls into the kingdom of God. We must stop our paranoia of being defiled and influenced by the world's standards, and start living in such a way that the world's standards are now being influenced by us.
Finally, I want to be set apart from sinners and then exalted into the heavens.
I want sinners to see something attractively different in me and conclude that the difference is the result of my relationship with Jesus Christ. Too often the world cannot tell the difference between the saint and sinner, but that certainly was not the case for Jesus. People marveled at His wisdom, teaching, and authority. He loved the unlovely, raised the dead to life, put purity and holiness back in the heart where it belonged, and gave us the greatest part of himself—His life. If we were to live like that, then we too would be set apart from sinners. But that separateness would result in more people being attracted to the difference Jesus can make in their lives, and not being repelled because of a 'holier-than-thou" smugness that emanates from too many of the self-righteous. If more 'Christians" truly understood the holiness of Christ, then their own holiness would result in humility, not self-exaltation. Being set apart from the world should mean hope and joy and love and peace, all things the world cannot offer. If we were to radiate these qualities of Jesus, then the exalted heavens would find themselves full of people grateful for the free gift of Christ, for His sacrifice for our sins, and for His place as the perfect High Priest in our lives.