Faith Against All Odds
By faith the people crossed the Red Sea as if on dry land, but the Egyptians,
-when they attempted to do the same, were drowned. By faith the walls of Jericho fell down after they had been encircled for seven days. By faith Rahab the prostitute did not perish with those who were disobedient, because she had given a friendly welcome to the spies. Hebrews 11:29-31
Before they could go to war, the first thing the people had to do is cross the Jordan River, and they did so on dry ground (Joshua 3). Remember, only Joshua and Caleb from the entire previous generation could recall crossing the Red Sea and now they faced walls that were high and people who were strong. Once again we see that threatening and formidable obstacles are often put in our way by God so that He can show us His power, test our faith, and train us in His ways of doing battle. 'For though we walk in the flesh, we are not waging war according to the flesh. For the weapons of our warfare are not of the flesh but have divine power to destroy strongholds" (2 Corinthians 10:3-4).
Without any means of overcoming the city on their own, the Israelites followed their leader and obeyed the word of the Lord.
They marched around the city as instructed, and on day seven, circle number 13, they gave a shout and the walls came down. Who would have thought? Can we really imagine what manner of God's power can be seen when a group of people dare to believe in the Lord and obey His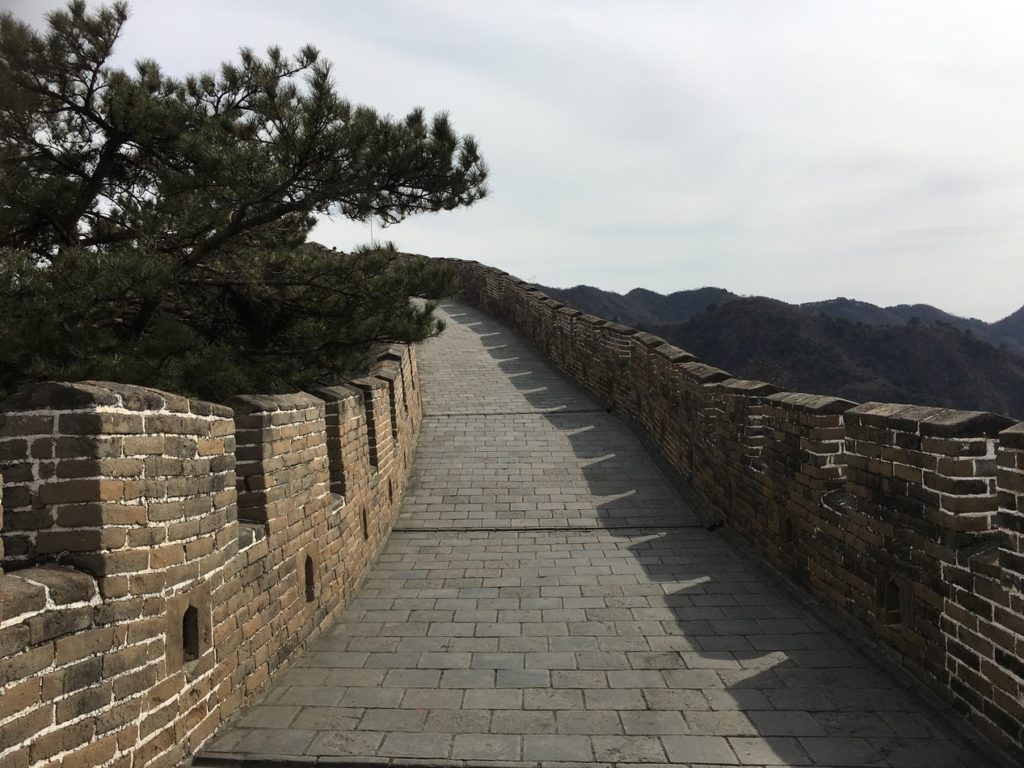 word in unity? What was so hard about walking around a city once in silence and then going home? Was it any harder the second time? And six days in a row? That was nothing more than a walk around the block wall. The only thing at risk in obeying the Lord's directives is our sense of pride. God requires us to obey His word in spite of our opinion about it, for He never consults us in the first place.
So here they were, a nation of slaves after 400 years, an army without artillery and extensive battle experience, marching around a walled city in silence, until they were finally told to shout. How humiliating. But perhaps humility is the point. They were told to march in silence for the first six days, but we can only imagine just how much shouting and ridicule came from the walls of Jericho. Remember, the marching men were the direct descendants of the greatest grumblers and complainers the world had ever seen. They didn't want to be slaves, yet complained when they were free. Too much water at the Red Sea, not enough water at Meribah. "Give us meat. No, not that meat!" "What do you mean I can't go out looking for food on the Sabbath? What do you mean I can't save some for tomorrow?" And on and on it went. So God told them to march and shut up. He neither requested nor desired the opinion of every man in the march. This was not a democracy; it was a theocracy. They were to shut up and march!
But not only did their faith need to be daring and obedient, it also required patience.
Take a guess at how many wanted to quit marching after the first or second day. God's ways and God's timing are of His own devising, and we do best when we wait for Him to work things out. 'For still the vision awaits its appointed time; it hastens to the end—it will not lie. If it seems slow, wait for it; it will certainly come; it will not delay" (Habakkuk 2:3). What would have happened if they all got tired and quit on the sixth day? Though it seems slow, we must wait for God's appointed time. We must not rush in and present to God our ideas and accomplishments, and ask Him to bless those when He is actually capable of bigger and better things. As a friend of mine has said, 'I am tired of presenting to God my Ishmaels and asking Him to turn them into Isaacs." 'Jesus told his disciples a parable to show them that they should always pray and not give up" (Luke 18:1, NIV). We may always find it harder to wait for God than we will to believe in God, but mature believers will wait for God and never be disappointed. What if the disciples had not waited in Jerusalem as ordered (Acts 1:4)? How many souls would have been lost due to their impatience? About 3,000, maybe?
In this plan of God no room was left for human ideas or schemes. All that was required of them was obedience to God's instructions, no matter how strange they appeared to be. But God's ways will always appear strange to the worldly mind. And if you, as a Christian, still find the ways of God strange, then perhaps you are still carrying more of the world in your heart and mind than you are the things of God.
Finally, take note that the marchers had to shout before the walls fell. Faith is an action that expects results. When we pray according to the Word of God and His revealed will, we must pray believing that what God said will come true. But this is prayer based on God's desires, not ours—His will, not our own. This is not a 'name what you want, claim what you want, and since you prayed in the name of Jesus expect it to come because the Word says so" prayer. Prayer is not a magic formula used to get what we think we want out of life. It is an avenue that we invest in which changes us into the image of Christ.
Next, we move on to Rahab.
After talking about Abel, Enoch, Noah, Abraham, Isaac, Jacob and Moses, it seems incongruous that the author would mention Rahab. It is not so much that the men listed were perfect in their morals and character, but that Rahab goes against the 'established" grain in this passage by being a foreigner, a woman, and a harlot. But it is evidence of God's grace and mercy, and also a foreshadowing that the gospel was to go also to the Gentiles (Romans 11:17), that finds Rahab willing and ready to accept the God of Abraham, Isaac and Jacob. And as we study her we may find in Rahab a faith that may shame our own.
The first thing that strikes me is that Rahab is a perfect example of someone whom God chooses in His own sovereignty and grace to be a part of His plan of redemption. What did she have to offer God? She was a prostitute in a heathen land and worshiped idols. But God saw in her a faith that would enable her to be an ancestor of David, and therefore one of the ancestors of Jesus (Matthew 1:5).
What brought her to believe in God? There were no Sabbath observances in her town. There were no Sunday schools or visitation programs, no door-to-door witnessing or Bible distribution programs. And unlike the Ninevites, she didn't even have the benefit of a prophet shouting in the street the theme of repentance. In her own words Rahab had only the report of what God had been doing. 'I know that the LORD has given you the land and that the fear of you has fallen upon us, and that all the inhabitants of the land melt away before you. . . . for the LORD your God, he is God in the heavens above and on the earth beneath" (Joshua 2:9-11). Rahab said that Jericho had heard the reports of the Israelites and their hearts melted. Exodus 15:14 says, 'The peoples have heard; they tremble." The people of Jericho knew what God was doing through His people, and they trembled at the thought that this nation was heading their way. They were without excuse as the Israelites approached them, and although they knew what might be their lot, they resisted anyway. But not Rahab. She allowed God to open her heart and she responded to the message she heard. Rahab is an example of what Paul referred to regarding the Thessalonians, 'Our gospel came to you not only in word, but also in power and in the Holy Spirit and with full conviction" (1 Thessalonians 1:5).
Rahab had a deep conviction that what she heard was true, and she held that conviction strong as a singular act of faith that flew in the face of the rest of her city.
Rahab is the one to identify with when you feel that you are the only one holding on to the flame of truth in your family, at your work, or in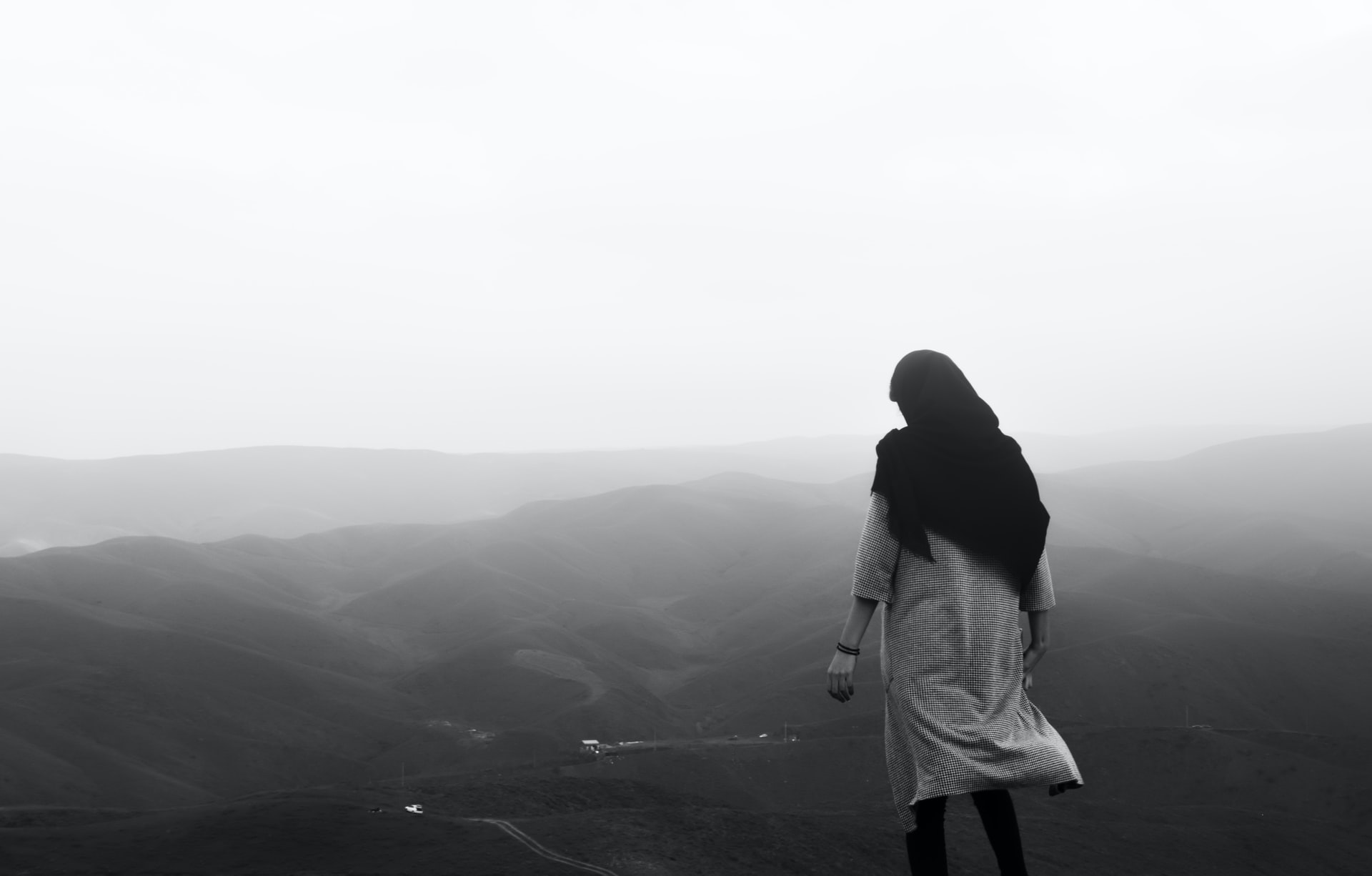 your school. It is very easy to believe in God when everybody around you believes the same. But the difficulties arise when you stand alone, believing as no one else does, living in a way that baffles your family and acquaintances and leaves you feeling alone in your faith. In verse 31, the faith of Rahab is contrasted with the rest of the 'disobedient" who were killed when they were overthrown by God's people. Those who were killed were labeled 'disobedient" because, although they melted away when they heard the message, in their fear they did not change.
There are many people today, both inside and outside the walls of the church, who have heard the message and fear the consequences of what they have heard, but do not change their behavior accordingly. These are the people whom God calls 'disobedient," and their lives will end in destruction. Rahab had faith in what she heard about God, and it produced in her the workings of the fruit of God's Holy Spirit. How easily we forget that the only thing that counts is 'faith working through love" (Galatians 5:6). It is one thing to believe what you have heard, and quite another to express that faith through love. James uses Rahab as an example of one whose actions prove that her faith was righteous and alive, for 'faith apart from works is dead" (James 2:26).
Rahab expressed her faith in two tangible way's.
First, she hid the spies—who by God's direction found themselves in the only 'believing" home in the entire city—to keep them safe from the city officials. At great risk to herself, she renounced all that she had established in Jericho and lived by faith. Second, her self-denial not only gained her salvation for herself, but at her request also for her family, who were spared when the city was overrun by the Israelites.
God was not unaware of her sacrifices, and we learn from Scripture that Rahab married Salmon and was listed as an ancestor of Jesus. (Some teach that she married Joshua and had eight sons who were priests and prophets, including Jeremiah and Huldah. But how a man from the tribe of Ephraim and a Canaanite woman could produce priests remains a mystery!) 'Jesus said, 'Truly, I say to you, there is no one who has left house or brothers or sisters or mother or father or children or lands, for my sake and for the gospel, who will not receive a hundredfold now in this time, houses and brothers and sisters and mothers and children and lands, with persecutions, and in the age to come eternal life'" (Mark 10:29-30). Rahab teaches us to hear the Word, tremble at the Word (see Isaiah 66:2), conquer our fears, and believe that 'without faith it is impossible to please him, for whoever would draw near to God must believe that he exists and that he rewards those who seek him" (Hebrews 11:6). In an age which glorifies knowledge and logic, our passage shows us that only through faith can we conquer our past, overcome our present difficulties, and trust in God who secures our future according to the gift of His Son.