Brotherly Love
Let brotherly love continue.
Do not neglect to show hospitality to strangers, for thereby some have entertained angels unawares. Remember those who are in prison, as though in prison with them, and those who are mistreated, since you also are in the body. Let marriage be held in honor among all, and let the marriage bed be undefiled, for God will judge the sexually immoral and adulterous. Keep your life free from love of money, and be content with what you have, for he has said, "I will never leave you nor forsake you." So we can confidently say, "The Lord is my helper; I will not fear; what can man do to me?" Hebrews 13:1-6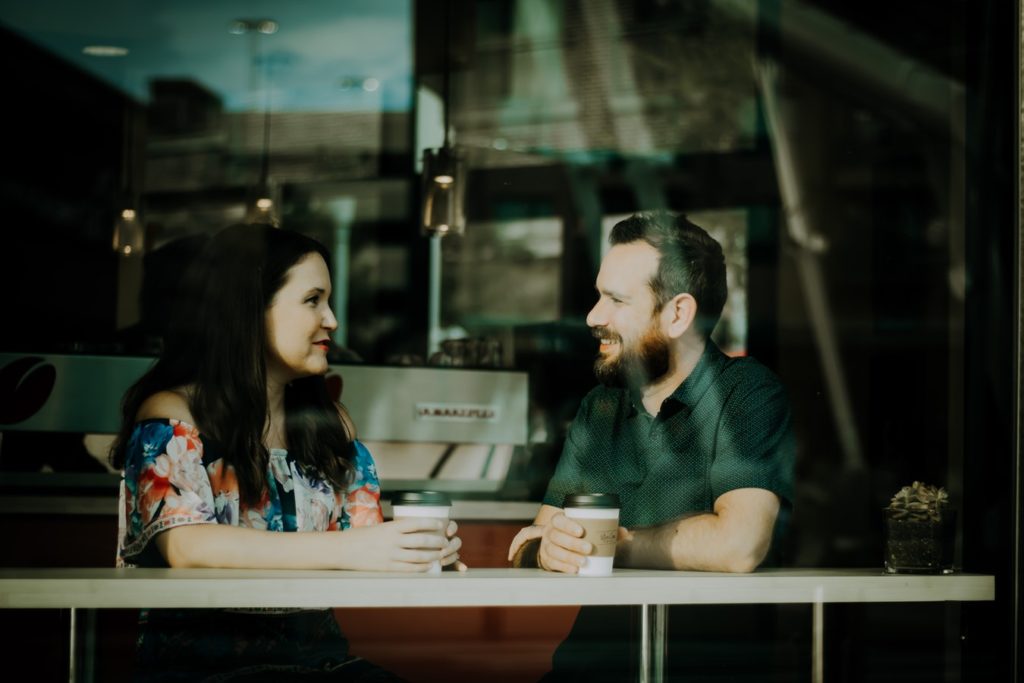 We have come to the point in this letter where the good pastor and author desires to give as much practical, applicable information as he can to his flock. Almost afraid to leave any advice unmentioned, he covers hospitality, sexual purity, faith, and obedience. He warns against strange teachings, lapses again into some theology, and then returns to hospitality and obedience, prayer, greetings, and, finally, a blessing. He's the typical preacher who shares multiple conclusions. He's the compassionate parent who does not want to release his children alone into the world before he presents and prepares them will all the wisdom they will need to live apart from his counsel. He is the responsible pastor whose duty is to supply his church will all the tools necessary to live a life worthy of their calling.
As he starts his concluding remarks, the author begins by listing five practical and essential qualities that are necessary in every believer's life: brotherly love, hospitality, sympathy, purity, and contentment.
It must be remembered that the author is addressing the Church, the assembly of believers, the called out ones, the Body and Bride of Christ. To be a Christian means to be concerned with the needs of other Christians, for we have been given neither the right nor the mandate to live only for ourselves. Our faith in Christ necessitates a life of loving our neighbors and putting others first, as this passage shows us (see also Philippians 2:3-4). So brotherly love, hospitality, and sympathy are listed ahead of wholesome sexual satisfaction and financial security. Until we are able to treat one another with love, we are not ready to either satisfy our spouse or manage our own finances with holiness and contentment. Our author has now brought us to the point where we can apply the teachings of the first 12 chapters.
He begins his list with the most important trait of the Christian–love for one another (the Greek term philadelphia–brotherly love).
Those who are aligned together through the saving blood of Christ need to "keep on" or "continue" to love one another as family. Psalm 133:1 says: "How good and pleasant it is when brothers dwell in unity." First Peter 1:22 says: "Now that you have purified yourselves by obeying the truth so that you have sincere love for your brothers, love one another deeply, from the heart" (NIV). (See also 1 Thessalonians 4:9; 1 John 3:16; Romans 12:10; 2 Peter 1:7)
This hints at the fact that there are forces at work, both within and outside the Church, that would try to turn our love cold regarding our family in Christ, and these fall into two main categories. First, there is the danger that heresy may enter the Church. We all have a desire to keep our faith and beliefs in God and His Word pure. But this very desire has, through the centuries, led many to track down and at times exterminate those who hold varying opinions. It is one thing to gently guide the wayward back into the fold through the love of Christ, and it is quite another to persecute those who do not see things our way. Church history is replete with times when those viewed as heretics have been violently persecuted, or worse. I am not saying that each and every opinion about God and the Word carries equal weight in the Church. I am saying that in all our relationships we must maintain a spirit of brotherly love.
The second danger is the harsh treatment given to those whose faith has failed them in times of trial. As the author was writing this letter, many of the readers knew people who had died for their faith in Christ. They also knew of those who saved their own lives by denying Christ, only to try and return to the fold later and gain acceptance by the church. Barclay says, "It is a great thing to keep the faith clean; but when the desire to do so makes us censorious, harsh and unsympathetic, brotherly love is destroyed and we are left with a situation which may be worse than the one we tried to avoid. Somehow or other we have to combine two things–an earnestness in the faith and a kindness to the man who has strayed from it." [1]
The author now gives us some specific ways our "brotherly love" can be expressed, showing us once again that love is an action, not merely a warm feeling of affection. He goes on to list hospitality, sympathy, purity, and contentment–all actions that spring from the well of brotherly love.
Entertaining strangers (Greek: philoxenia–"love of strangers"), or hospitality, is a virtue that is especially required of our leaders in the church, but is still needed by all.
First Timothy 3:2 says: "Now the overseer must be above reproach, the husband of but one wife, temperate, self-controlled, respectable, hospitable (emphasis mine), able to teach" (NIV). Paul also says that overseers must be " . . . hospitable (emphasis mine), one who loves what is good, who is self-controlled, upright, holy and disciplined" (Titus 1:8, NIV). We are encouraged to host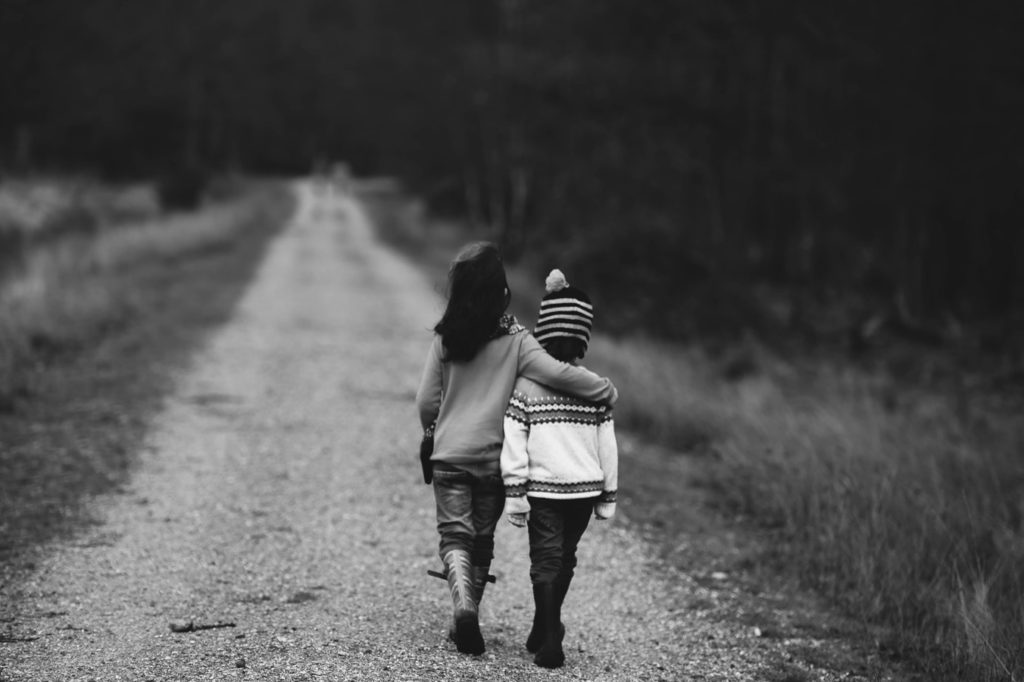 strangers in the family of God. In New Testament times inns were expensive and often had bad reputations, being dirty and questionable in their morals. Inns and brothels were both put on the same moral level. Traveling Christians, such as businessmen and businesswomen, preachers, prophets, etc., were frequently on the road. The reputation of the inns, plus the expense and surly the lack of Christian fellowship, necessitated a system where people could travel and feel safe. (It seems that Mary and Joseph were better off giving birth to Jesus among the animals in the stable than among the patrons of an inn.)
Why was it necessary to remind the readers to show hospitality to strangers? It seems that for every good thing that is offered in the world, there are lazy, evil people available to take advantage of it. An early Christian document called the Didache (which means "teaching") gave these instructions regarding those who were in need of hospitality: "Let every apostle who comes to you be received as the Lord, but he must not stay more than one day, or two if it is absolutely necessary; if he stays three days, he is a false prophet. And when an apostle leaves you, let him take nothing but a loaf, until he reaches further lodging for the night; if he asks for money, he is a false prophet." At this point some who had been taken in by such charlatans might be a bit leery of taking in a stranger again. But the author of Hebrews encourages them to do so, saying that "for thereby some have entertained angels unawares." The reference here is to Abraham's experience when he entertained three men, and found one of them to be the Lord (see Genesis 18). Gideon (see Judges 6:11ff) and Manoah, (Samson's father: see Judges 13:2ff) may also have been on the author's mind. It must be remembered that those who gave hospitality to strangers who were truly working in the Lord's behalf found their good experiences far outweighing the bad.
From showing hospitality and love to strangers who show up at our door,
the author moves on to those who are in prison–those who must be sought out. Brotherly love means not only receiving our family and meeting their needs, but also actively seeking out those who can no longer help themselves.
In New Testament times, Christians could land in prison due to their faith (Paul and Silas for example; see Acts 16), their debt (see Matthew 18:23ff), or by capture from pirates and robbers. In the first century, prisoners did not have access to weight rooms, basketball courts, cable television and three meals a day. In fact, many times prisoners were dependant upon sympathizers for their food–an action already commented on in Hebrews 10:34. Now believers are encouraged to keep doing the right thing. In fact, the Christian practice of aiding prisoners became so well known that even contemporary, non-Christian writers like Aristides said: "If they hear that any one of their number is imprisoned or in distress for the sake of their Christ's name, they all render aid in his necessity and, if he can be redeemed, set him free."
We are to remember those who are mistreated as if we too were being mistreated, as some of them no doubt had already been doing. Paul said: "If one member suffers, all suffer together; if one member is honored, all rejoice together" (1 Corinthians 12:26). Compassion is an action word that goes beyond our feelings of sadness for a person's suffering. Compassion moves us to suffer with another, treating and ministering to each other with Christ as our example.