If there is one thing that families find difficult to accept, it is the discovery that they have not received what they expected when the Lawyer reads the Will of their recently deceased relative.
Often bitterness and jealousy become dominant in the minds and hearts of the Siblings and relatives involved. Jesus was implored to intervene in the case of a man who felt he had not been fairly endowed in the settlement of an estate. Interestingly, Jesus refused to arbitrate the matter. When someone dies, they had the right to decide what and how much of their estate would go to those left behind. We have certain expectations, based upon our ethnic culture and world view.
The Patriach's Will
In Bible times it was no different. The custom was that the first born son would be given a double share of the estate. Whatever the case, it is usually the ones that get a lesser or no share that become hostile and wish to contest the Will!
When the Patriarch, Jacob called Joseph and the rest of his brothers together for what appeared to be the declaration of his last wishes, we find Joseph coming to the Old Man's bedside, accompanied by his two sons, Menasseh and Ephraim.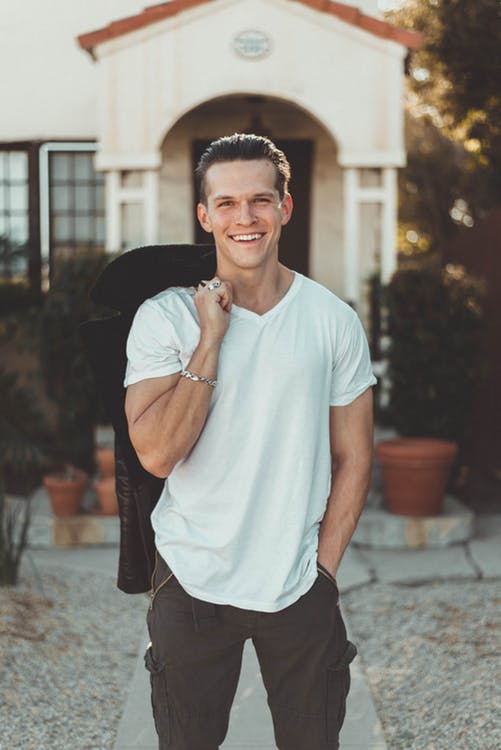 I have seen pictures, in Children's Bibles of the scene by ill informed artists who show Joseph as about 30 years old with the two little boys, perhaps 5 and 6 years in appearance. Reader, dispossess yourself of that idea.
Joseph was 30 years of age when he took the position of Pharaoh's right hand man. He had 2 sons born within the first 7 years before the famine began, and it was nine years after his coming to power that his brothers and father arrived in Egypt. (Gen. 45:6)
When Joseph introduced his father to the Pharaoh King of Egypt, Jacob told the King his age, as being 130 years of age. (Gen. 47:9)
Jacob died 17 years later, at the age of 147 (Gen. 47:28) so his grand-sons Menasseh and Ephraim were minimum 19 years of age, and probably about 24 and 25. Joseph was 56 at the time of Jacob's death.
Laying on of his Hands
Now they approach Jacob who has summoned his strength to sit up, and made some very startling declarations concerning their inheritance. He first offers to speak a blessing over the young men, and accompanies this with the simultaneous laying on of hands. Joseph knowing the custom, positions Menasseh his oldest boy to be under the Patriarch's right hand, and Ephraim, the younger under the left hand. Then Jacob, who is virtually blind, crosses his arms and gives the greater blessing to the younger, in spite of Joseph's protest.
There is an interesting footnote in the Amplified bible concerning this: "Gen 48:14 God acts independently of the claims of priority based on time of birth when He chooses men. He too "crossed His hands" in the case of Seth whom He chose over Cain; of Shem over Japheth; of Isaac over Ishmael; of Jacob over Esau; of Judah and Joseph over Reuben; of Moses over Aaron; of David over all his brothers; and of Mary over Martha". We need to understand that Human customs and expectations are not to be imposed on God!
Now Jacob goes on to tell Joseph that he is adopting Menasseh and Ephraim as his own in place of Joseph. The old man had disinherited Reuben, his first-born, for sinful conduct. Now he replaces Joseph in favor of his two boys, thus making up the number of his tribes to twelve again. He also gives the blessing of the first-born to Ephraim. (Gen. 48:19)
The question now is, "Where does that leave Joseph?"
Jesus himself provides the answer. In John 4:5 Jesus says that Jacob gave Joseph a portion of land in Israel. This portion of land was in the district of Shechem. (Gen. 48:22) Today you can still see Jacob's well. I have been there and drunk of the cold refreshing water from it myself.
Did you know that the Children of Israel carried an Egyptian sarcophagus around with them in the Wilderness? It contained the mummified body of a great ruler over Egypt. He had died more that 350 years before Israel left Egypt! It was the body of their ancestor Joseph. (Gen. 50:25-26)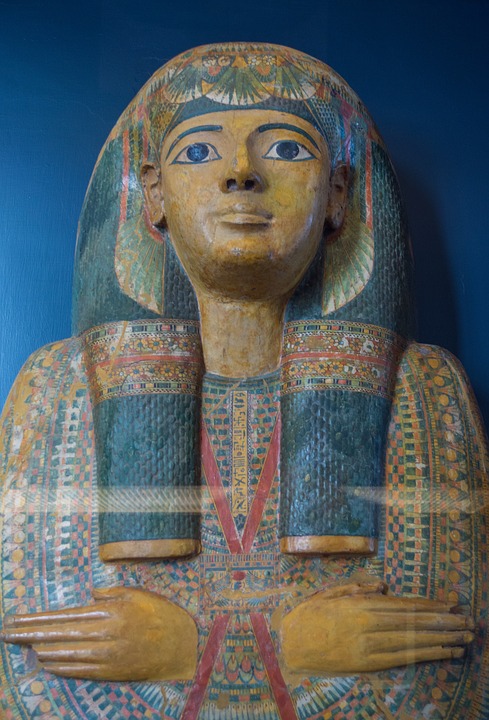 Joseph, in his dying moments, made them swear an oath that when God delivered them from Egypt, they would take his body with them. Moses and the Children of Israel obeyed that command and carried that Sarcophagus around for 40 years until they took possession of the land or promise.
Joshua, was able to bury Joseph's body in that parcel of ground in Shechem (Joshua 24:32).
Jacob had owned the land, and lost it to the Amorites, and then at a later time he recovered it, and kept the title to it. Though Joseph never got to see the property again after having stayed there a short while, as a boy with his Father and brothers, but it became his inheritance, and that of his other children and their descendants.
This was a supreme act of faith by a man who had firmly believed the dreams and promises of God as a boy, and still trusted the Lord in his old age. This act of faith is mentioned as an example to the believer in Hebrews 11:22.
For a Christian, here is a valuable lesson to learn. You do not always get what you think you deserve as you walk this vale of tears. But God never forgets your labor of love for Him and for others. He has promised you an inheritance with the saints of light (Col. 3:24, 1 Pet. 1:4).
When you keep Eternity in view, you will not fret about what is going on around you. You will have the peace and joy of God in your heart. Like Joseph, you need to hold on to the dreams that God has embedd in your heart. Be faithful regardless of the circumstances, and let God work out His perfect plan for your life. You too are headed for the Promised Land if you walk by Faith!
Enjoyed this story? Get the book, with 51 more stories. In Print or Kindle at Amazon.com 'God's Honorable Mentions'