Marlene leaned back in her hospital bed and looked at the pink-wrapped bundle in her arms.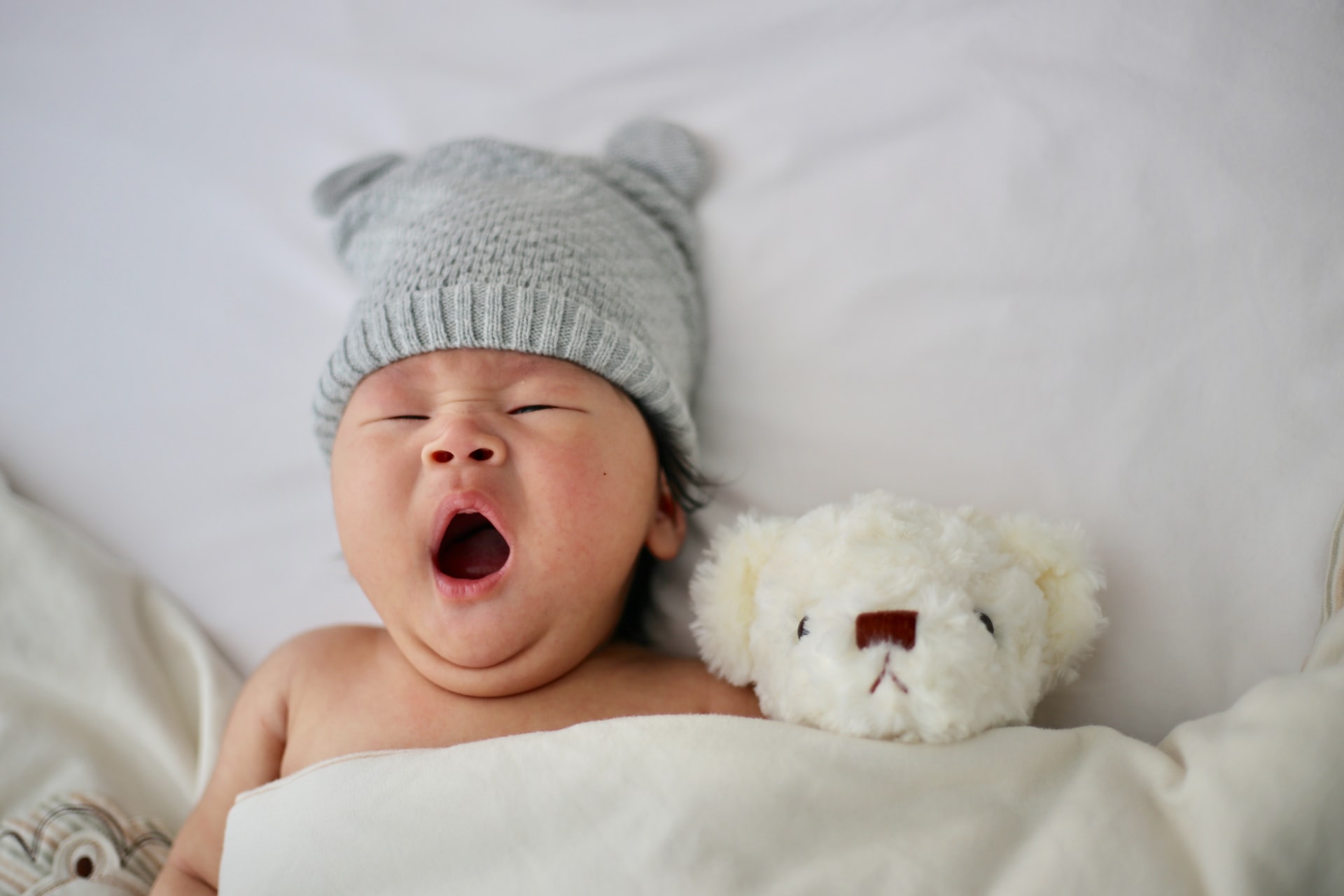 She smiled and lifted the corner of the blanket to look at her baby's tiny sleeping face. "She is too pretty for a newborn, isn't she, Mother?" she asked.
"Yes, she is," her mother replied, but concern lingered in her eyes.
"Good morning, Mrs. Lester," said Dr. Nelson from the doorway. "It's a lovely day for a new mother!"
"Isn't she adorable, Dr. Nelson?" Marlene asked.
"Yes, she is," Dr. Nelson replied, "and I've seen a lot of babies!" He smiled and fingered the baby's hand. "However, we have a bit of a problem." Marlene's smile faded into worry, then alarm. "It's probably not serious," Dr. Nelson went on, "but we need to deal with it right away. Your baby has jaundice."
"Jaundice!"
Marlene exclaimed.
"That's serious, isn't it?" She hugged her baby closer, as if to protect her.
"Of course, it is," Dr. Nelson said, with a reassuring smile, "but it is usually cured easily. Jaundice in a newborn normally means that the liver hasn't started working to filter the baby's blood. This leaves a yellow cast to the skin and sometimes in the white of the eyes. See . . . ," he went on, exposing the inside of the baby's arm to the light. A muddy yellow color showed in the skin.
"Bilirubin is produced in the body when the red blood cells break down," Dr. Nelson explained. "Jaundice means that the bilirubin isn't being cleared out by the liver's filter. It is not uncommon in newborns and usually clears up quickly with phototherapy–regular exposure to sunlight."
"Sunlight!"
Marlene exclaimed. "Can light cure jaundice?"
"Yes, it can," Dr. Nelson assured her, "for a newborn."
Sometimes we become spiritually jaundiced.
Life loses its vibrancy. It's colored by memories of troubled times and negative attitudes. We become spiritually lethargic and lose our spiritual spunk–the bright outlook toward God's working in our lives. Our ability to trust Him is dulled; our faith is no longer keen. There are no magic formulas to effect a cure for our spiritual lethargy. We need to know Christ and bask in His Son-light!
Verses
"The Son [Jesus] is the radiance of God's glory" (Hebrews 1:3, NIV).
"The Lord is my light and my salvation–whom shall I fear?" (Psalm 27:1, NIV).
"The unfolding of your words gives light; it gives understanding" (Psalm 119:130, NIV).
"You are a . . . people belonging to God, . . . who called you out of darkness into his wonderful light" (1 Peter 2:9, NIV).
"God is light; in him there is no darkness at all" (1 John 1:5, NIV).
"If we walk in the light, as he is in the light, we have fellowship with one another, and the blood of Jesus, his Son, purifies us from all sin" (1 John 1:7, NIV).
The light of God's love will cure our spiritual apathy just as surely as sunlight will cure a baby's jaundice. God wants us to know Him, to be filled with His light, and to shine His light into a sin-darkened world. "Let your light shine before men, that they may . . . praise your Father in heaven" (Matthew 5:16, NIV). By drawing closer to God in prayer and reading His Word, we allow His light to shine on our hearts and beam through us. Spiritual jaundice vanishes.