"How on earth did I get into a spot like this?"
Jenna muttered to herself as she chewed another antacid tablet. "You'd think that a woman my age would be able to avoid a mess like this!"
We've all been there at one time or another, pinned into a situation with seemingly no way to escape. Our enemy, the devil, has many ways to get us in "hot water." Sometimes we walk into predicaments knowing exactly what we are doing. At other times, we are completely unaware until we're in too deep to walk out again.
Tight Places
Tight places frustrate us, make us weep and break our hearts. We wonder how we could have been so gullible, so foolish or so wicked.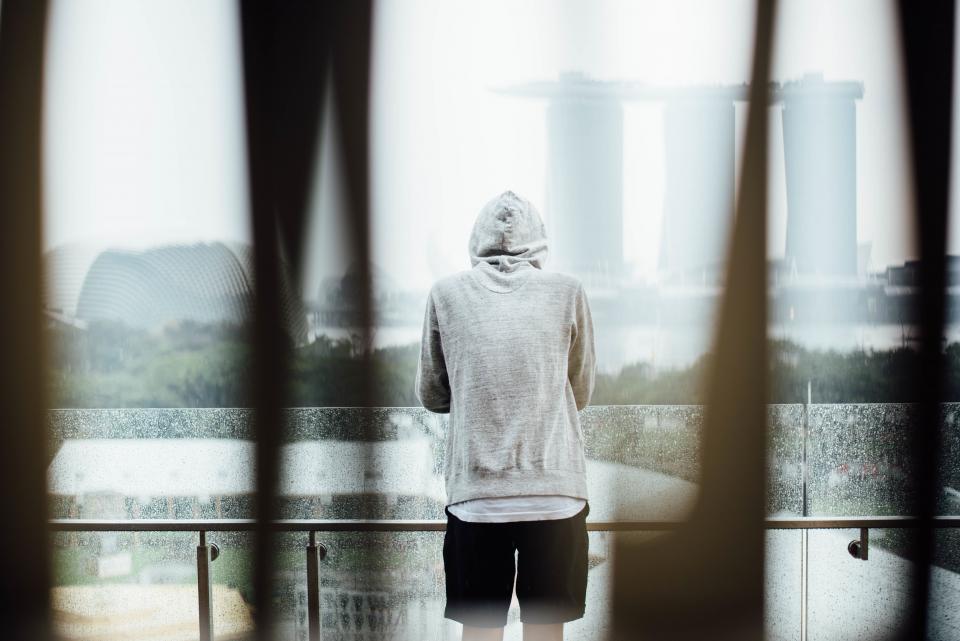 David knew about tight places. Before he became king of Israel, he hid from his enemy, King Saul, and Saul's soldiers who wanted to kill him. Unknowingly, they trapped David in the back of a cave while they slept near its mouth (1 Sam. 24:4). David was so close to Saul that he was able to cut off a corner of his robe. Close quarters!
In Psalm 4:1, David said, "Once, in a tight place, you gave me room; now I'm in trouble again: grace me! hear me!"1 In our tight places, God can stretch the walls and give us room to breathe and space to maneuver! He is the God of all possibilities, and He can provide for us as we cry to Him and trust in Him.
Moses, another servant of the Lord, was also well acquainted with tight spots. He led the Israelites out of Egypt with Pharaoh's permission but against his wishes. Moses found himself with the Dead Sea in front of him and Pharaoh's army thundering from behind!
God Helps
"Moses answered the people, 'Do not be afraid. Stand firm and you will see the deliverance the LORD will bring you today. The Egyptians you see today you will never see again. The LORD will fight for you'" (Ex. 14:13-14). God opened up room for them in the least likely spot–the sea! God led them through it, and their former nemesis, the sea, became their deliverance when it destroyed the enemy Egyptians. God can make room for you, too, and provide a way out of your tight place.
Another time, Moses stood on a rock, and God's presence passed by. "You cannot see my face, for no one may see me and live,'" God said (Ex. 33:20). So God put Moses into a cleft of the rock (v. 21) and covered him with His hand until His glory passed by. When Moses returned to the people, his face shone brightly enough to frighten the Israelites. In his tight place, he had met God, and God's presence was evident in Moses' life and body.
When we find ourselves boxed in, God can make room for us, allowing us to maneuver or exit.
Sometimes we meet God there and experience His glory and His presence. Let's not forget that God will always be with us if we ask Him into our tight place.
1 Scripture taken from The Message. Copyright ©1993, 1994, 1995, 1996, 2000, 2001, 2002. Used by permission of NavPress Publishing Group.