I know a man, who in his youth did some stupid things, for which he was later sorry and very ashamed. He repented, and God forgave him. But after a while, the devil came back and kept hounding him about his past. The poor man was guilt-ridden, until God spoke to him: "Son, thy sins are forgiven" (Mk.2:5).
The devil is a clever liar, the "father of lies" (Jn.8:44). He is determined to upset, confuse and mislead God's people. He tries to make us believe the opposite of what God really said. This was the tactic he used when he deceived Eve into believing God would not punish anyone for partaking of the forbidden fruit. (Gen. 3:1). He will lie and distort just about anything to make the believer unhappy. He knows that an unhappy Christian is a poor testimony.
The Valley of Despair
Unfortunately, there are many believers who live in the Valley of Despair, struggling under the burden and pressure of past sins, — sins which have been forgiven. It is as though they are prisoners, with a ball and chain fastened to their feet. It is time for them to recognize they have been set free, and the shackles of past sins have no business to hobble them.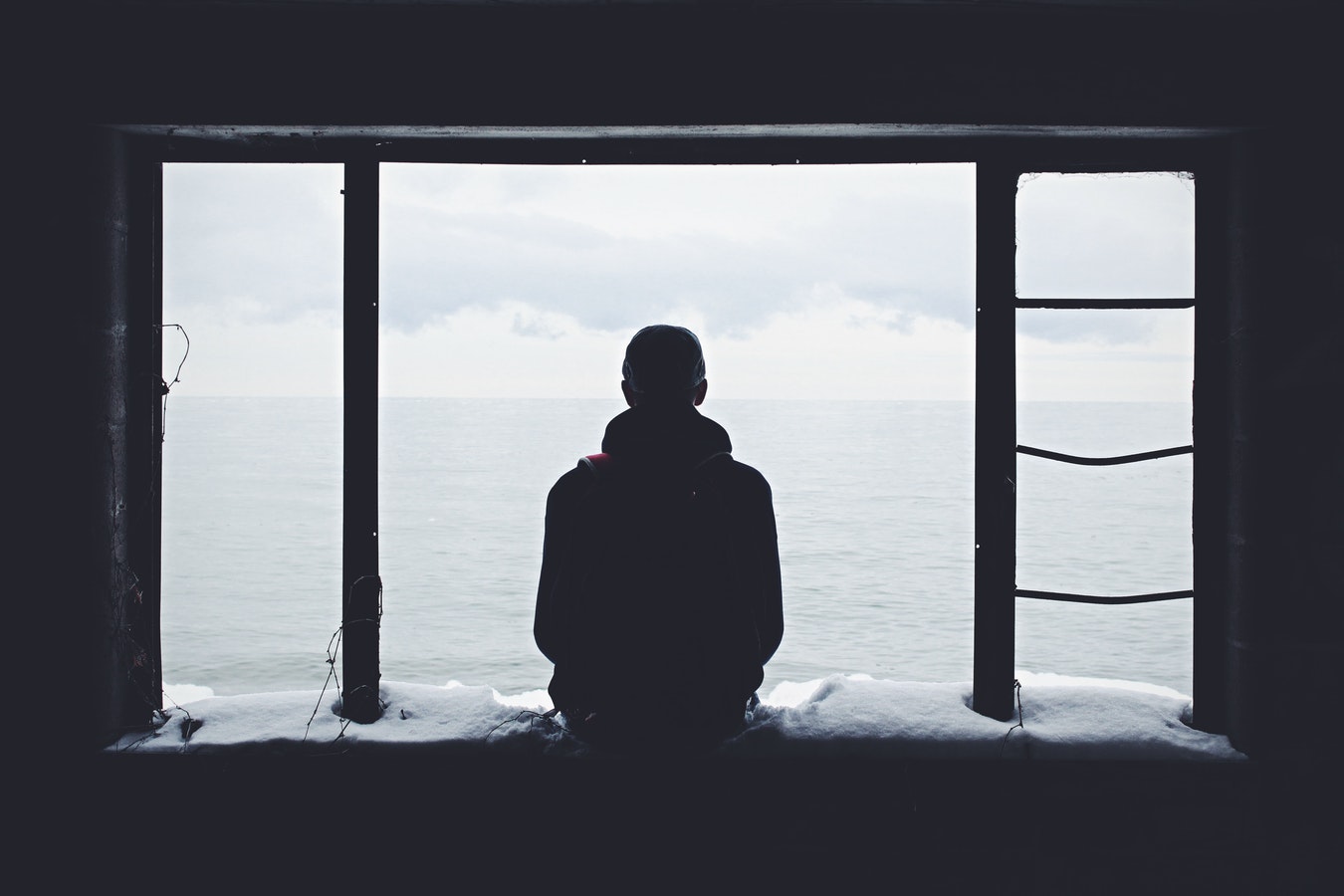 To the repentant sinner the Word of God declares, If we confess our sins, He is faithful and just to forgive us our sins, and to cleanse us from all unrighteousness (1 Jn. 1:9).
A young man, working in a business office became the butt of a mean joke by his fellow-workers. They planned: "Let's make him think he's sick. Each one of us, ask him questions like: 'Are you OK Mike?' 'You sure do look pale.' " In the beginning his response was, "Oh, I'm fine; no problem." But as the day progressed and others kept coming to him with similar negative comments, he got a bit upset. "What's wrong with me?" He went to the mirror in the men's room to look at himself. After staring into his own troubled eyes, he thought, "Well, maybe I am coming down with something. Come to think of it, I don't feel too good." The next day he stayed home from work, because he was sure he was sick, but his fellow-workers had a good laugh at his expense.
The devil works that way with many believers. He may suggest our sins are not forgiven, or, God doesn't really care for us. He will directs negative accusations against us or against God. No doubt, he laughs at our vulnerability when we fall prey to his diabolic suggestions. He delights in making God's people miserable, and in robbing them of their peace and joy. Let's not forget that Jesus promised, "My peace I give unto you" (Jn.14:27).
The Battle Is Spiritual
We are warned, that "We wrestle not against flesh and blood, but against…spiritual wickedness" (Eph. 6:12). The devil's goal is to get us to forget God's promises, and thus burden us with doubt, fear, guilt, stress and depression. He is called, "The accuser of the brethren" (Rev. 12:10) On one occasion he brazenly approached God's throne with a false accusation against righteous Job (1:9). The devil is clever, at times he comes to us as "an angel of light" (2 Cor. 11:14).
When God forgives, He never again reminds us of that sin. "There is now no condemnation to them which are in Christ Jesus" (Rom. 8:1). "The blood of Jesus Christ…cleanseth us from all sin" (1 Jn. 1:7). "As far as the east is from the west, so far hath He removed our transgressions from us" (Ps.103:8-12). "Who is a God like unto Thee, that pardoneth iniquity?…Thou wilt cast all their sins into the depths of the sea" (Mic. 7:18,19).
Refuse to be intimidated by the devil. He is a liar and a deceiver. Don't listen to him. Believe what the Lord says. To the repentant, God promises, "Their sins and iniquities will I remember no more" (Heb.10:17). Hallelujah, free at last!