A friend who is seeking the truth recently asked me some probing questions.
Perhaps the following answers will help you as you share your faith with others.
Question: Why do you believe that Jesus is God and not just a good man?
Jesus himself claimed to be God. I and the Father are one (John 10:30).Anyone who has seen me has seen the Father… I am in the Father and the Father is in me (John 149, 11). A person who is good does not claim to be God–that would be blasphemy.
Question : Why do you believe in the Trinity
Although we cannot fully understand the Trinity, we believe that God is three Persons and yet still One God. When Jesus was baptized by John the Baptist, the Spirit of God descended like a dove upon Him, and the Father spoke from heaven, This is my Son, whom I love; with him I am well pleased (Matthew 316-17).
Question How do you know that today's Bible isn't completely different from the original manuscripts?
Many ancient manuscripts have been found. Among the greatest treasures of the Dead Sea Scrolls is the Great Isaiah Scroll, which is the earliest-known complete copy of the Book of Isaiah (c. 125-150 b.c.) and the oldest complete copy of any book of the Bible. Except for minute details of spelling and minor word variations, the Great Isaiah Scroll shows amazing agreement with the Masoretic Text, today's Hebrew Bible. God's Word is the written revelation of who He is. Almighty God has carefully watched over His Word throughout the centuries, ensuring that it was faithfully written down and copied.
Question: I have faith in God. What makes your faith different from mine?
People of many religions have faith in God, but not the God of the Bible. Some put additional books on the same level as Scripture. Others teach that Jesus is only one of multiple ways to heaven. Many who say they believe in God think that they will get to heaven because of their good works. But Jesus said, I am the way and the truth and the life. No one comes to the Father except through me (John 14:6). Once again, either Jesus was speaking the truth or He was a blaspheming liar. The apostle Paul warned that in the last days some would have a form of godliness, while denying its power (2 Timothy 3:5).
Question: Isn't it arrogant for a person to say that he is certain he will go to heaven when he dies? No one can know that for sure.
The Bible assures us, If you confess with your mouth, 'Jesus is Lord,' and believe in your heart that God raised him from the dead, you will be saved (Romans 10:9). Our forgiveness is based solely on Jesus' sacrifice on the cross. Salvation is found in no one else, for there is no other name under heaven given to men by which we must be saved (Acts 412). God does not reward us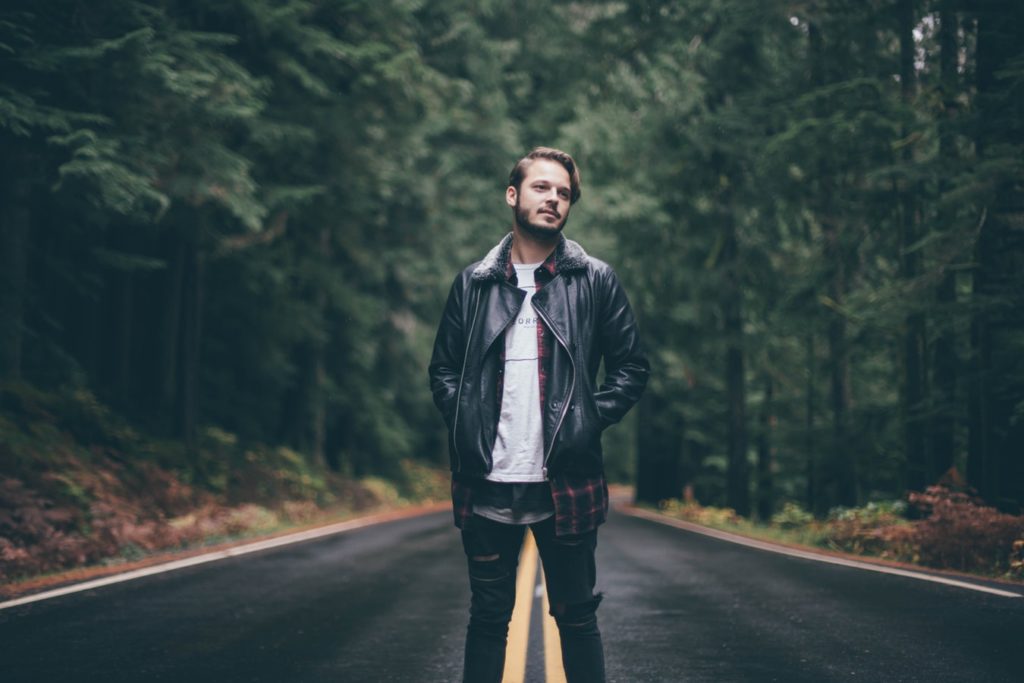 for our goodness by letting us into heaven (Romans 11:35). Jesus, who was completely sinless, took on himself the penalty for our sins (2 Corinthians 521). He is not willing that anyone should perish, but that everyone should come to repentance (2 Peter 3:9).
Moreover, when we accept Jesus as our Savior, His Holy Spirit comes to dwell in our innermost being, as a deposit, guaranteeing what is to come (2 Corinthians 5:5).
Jesus said that when He comes in His glory, He will sit on His throne as Judge. Not everyone will enter heaven, but only he who does the will of my Father who is in heaven (Matthew 7:21). Many will say, Lord, Lord, did we not prophesy in your name, and in your name drive out demons and perform many miracles But Jesus will tell them plainly, I never knew you. Away from me, you evildoers! (7:22-23).
The good news is that everyone who puts his trust in Jesus will not perish, but have eternal life (John 3:16).
© by Howard W. Stevens All Scripture verses are from the Holy Bible, New International Version. Copyright 1973, 1978, 1984 International Bible Society. Used by permission of Zondervan. All rights reserved. Archaeological Study Bible ( Grand Rapids Zondervan, 2005), 1115.