Have you ever been angry with God or questioned His care of you?
I have seen many godly people on beds of affliction, lonely, in pain, suffering, and in confusion. Many of these have served Him valiantly during their lifetime. Why the pain now? Why doesn't God permit these faithful servants to finish their final period of life in comparative good health, without suffering or confusion?
Frankly, some of life's experiences are hard to understand or even rationalize. The question Why — grows larger and louder, and for many there doesn't seem to be an answer. But we need to face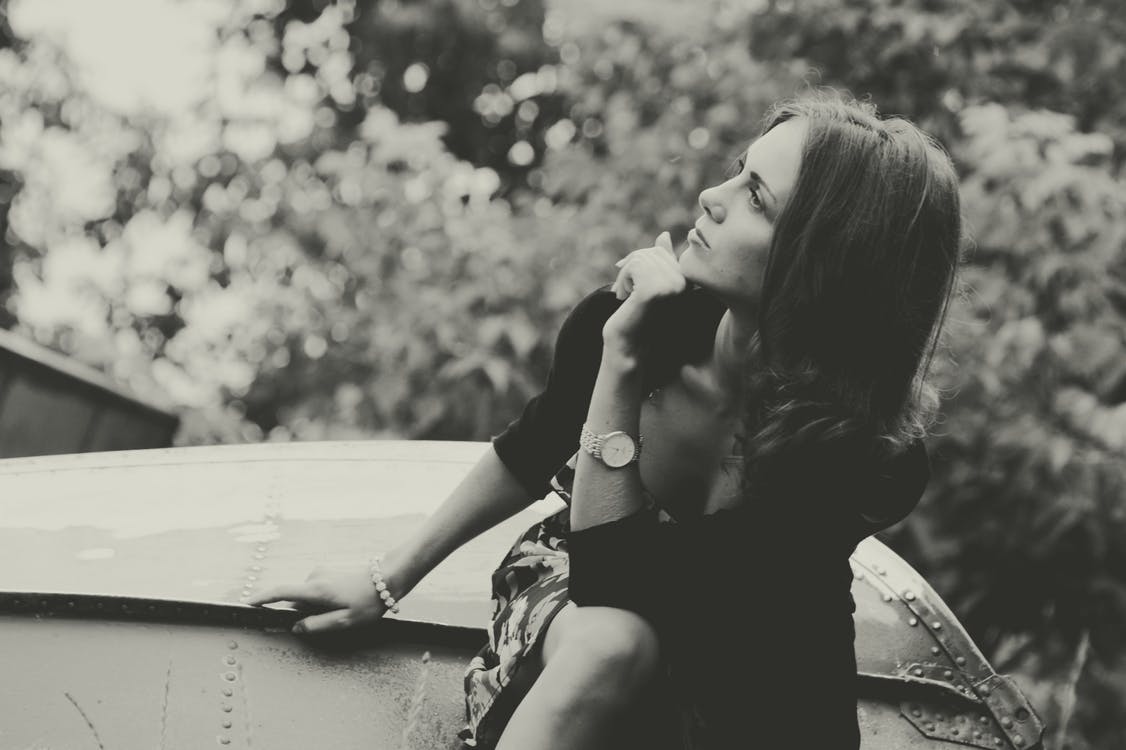 the problems and seek answers from God's book of information, — the Bible. It records the experiences of a great number of God's people who had questions like ours.
Patriarch Job's friends were convinced he was being punished by God for his misdeeds, even though they couldn't name one of them (Job 4:7-9). They were wrong. Yet his sufferings were so great he deplored the day he was born (Job 3:1-3). Paul, the faithful apostle, was severely tormented by a satanic thorn in the flesh (2 Corinthians 12:7). After praying three times for deliverance, he was denied healing, and instead, was given grace to endure the pain (2 Corinthians 12:9). This same Paul was imprisoned, beaten, and stoned for witnessing about Jesus Christ. Could not God have protected His faithful servant Of course He could, but He allowed the painful experiences. Stephen, the first martyr was stoned to death for heralding the Truth. The Lord did not protect him, but as he lay dying with stones crashing into his body, he testified that he saw Jesus stand up from His throne, to receive him into heaven (Acts 7:54-59).
It is a fact that God allows some of His people to painfully go through the valley of suffering, such as Paul's fellow workers Timothy, Trophimus and Epaphroditis, of whom he wrote concerning their illnesses (1 Timothy 420; Phil. 2:25-27). There are also others found in Scripture, who were not healed or delivered. They suffered and died (Hebrews 1135-39). Where was God Wasn't He interested in helping His children Is there something for us to learn through these experiences What could it be
The Answers
We may not be able to answer all the questions, but there are some lessons that may apply. Let's take a look.
David said, "Before I was afflicted, I went astray but now have I kept Thy word (Psalm 119:67)." We have a different perspective of values and goals when we find ourselves under pressure. God is a jealous God; and He has a right to expect the constant attention and love of His people (Exodus 20:5; Isa. 42:8). When we go astray, He will use all means, to draw our attention to Him, and to get us to check whether we have sinned against Him in any way (Ecclesiastes 7:3).
The writer of the Book of Hebrews advised, "Despise not thou the chastening of the Lord…whom the Lord loveth He chastened for our profit, that we might be partakers of His holiness" (Hebrews 12:5-11). Even though the chastening experience seemed grievous, Paul admitted that his thorn became a blessing, because it kept him from developing a harmful pride, and directed him to fully trust in the Lord (2 Corinthians 12:7). He learned to see blessings through sufferings. Most gladly therefore will I rather glory in my infirmities, that the power of Christ may rest upon me…for when I am weak, then am I strong (2 Corinthians 129-10). Strong in the Lord!
James, the Lord's brother said, "Consider it pure joy whenever you face trials of many kinds (James 12 NIV)." "Joy Over what The answer is The testing of your faith develops perseverance — so, that you will be mature and complete, not lacking anything (James 1:3-4)." Suffering is part of the process.
It is evident that Job, began to understand the meaning of his own suffering when he declared, "When He hath tried me I shall come forth as gold (Job 23:10)."
Paul advised believers, Our light affliction, which is but for a moment, worketh for us a far more exceeding and eternal weight of glory (2 Corinthians 417). Our personal weaknesses reveal how much more we need to depend upon the Lord than we do. Dependency on Him leads to a glorious climax (1 Peter.17).
Don't forget, that we are in warfare with our enemy Satan (Ephesians 612). He regularly attacks us via the world and the flesh. God has allowed him to approach us to test our loyalty. Satan tries to discourage us through persecution, by inflicting physical weaknesses, and by attempting to confuse us about God's faithfulness. But remember, the Lord is with us Greater is He that is in you, than he that is in the world (1 John. 44). We have been given authority to resist the devil and he will flee from you (James 47). Paul assures us There hath no temptation taken you. God is faithful…He will make a way of escape, so that you may be able to bear it (1 Corinthians 1013).
Persecution, Pain, and Suffering
Expect persecution, pain and suffering (2 Timothy 3:12). "Through it all, we shall prove our love and loyalty to the Lord. Though He slay me, yet will I trust Him (Job 13:15)."  "The light of our testimony for Christ is brightest, and makes the greatest positive impact on a lost world, when in spite of persecution, personal suffering, and unjust deprivation, we shine with love and loyalty to
the Lord. The world watches us (2 Corinthians 3:2)," — measuring our integrity and faithfulness to the Lord as we struggle, suffer, and are treated unfairly. "Whatever we have to endure, even if we don't have the answer as to why it is happening, our love and faithfulness to the Lord must continue to shine as a bright star that can lead the lost to the Savior (Daniel 12:3)." Be aware, at times it may feel that God has ignored or forsaken us, but He hasn't. "He knoweth the way that I take (Job 23:10)."
The devil was confident, that if he could afflict Job with severe losses, and attack his body with painful diseases, the patriarch would finally abandon his personal relationship with God (Job 2:5). Satan was wrong, but he continues to afflict the people of God. In the final analysis, it is all a test, to prove our love and faithfulness to the One who truly loves us, and to mature us, so that we will to be able to live eternally with Him in His heavenly Kingdom.
He loves us and wants to mature us
Our present sufferings are not worth comparing with the glory that will be revealed in us (Romans 8:18). We do not lose heart. Though outwardly we are wasting away, yet inwardly we are being renewed day by day…Our troubles are achieving for us an eternal glory that far outweighs them all. So we fix our eyes not on what is seen. For what is seen is temporary, but what is unseen is eternal (2 Corinthians 4:16). If in this life everything was perfect, we might not have much of a longing for heaven.
Believers need to be acquainted with this truth. Instead of getting frustrated and angry, and demanding, Why Lord — Let us trust Him and pray for patience, for guidance; let us believe His Word and accept His will. "I will fear no evil, for Thou art with me…and I will dwell in the house of the Lord forever (Psalm 23:6)." Forever! Oh, glory!