She felt as if she had been trapped.
At least this is how it seemed. In the rush and panic that drove her from her home, she forgot to grab her robe. No, that was not exactly true. She remembered it but was not given time to collect it or any other outer garment. An immediate sense of fear arose from deep within her and sought release in waves of sobbing pleas that begged for forgiveness.
The men who held her did not seem to care that she was scantily clad. Their strides were deliberate and forthright, as if they already knew her fate. With a final push of disgust, they delivered her face first at the feet of Jesus.
"Teacher, this woman has been caught in adultery," charged a pious voice. For emphasis it added, "in the very act." The woman's accuser backed away slightly and waited with a raised eyebrow for Christ's response. (John 8:4 NIV)
Adultery
A penetrating silence fell over the crowd. All eyes were fixed on Jesus and the woman lying at His feet. It was true; she had been caught in the act of adultery. Most of the onlookers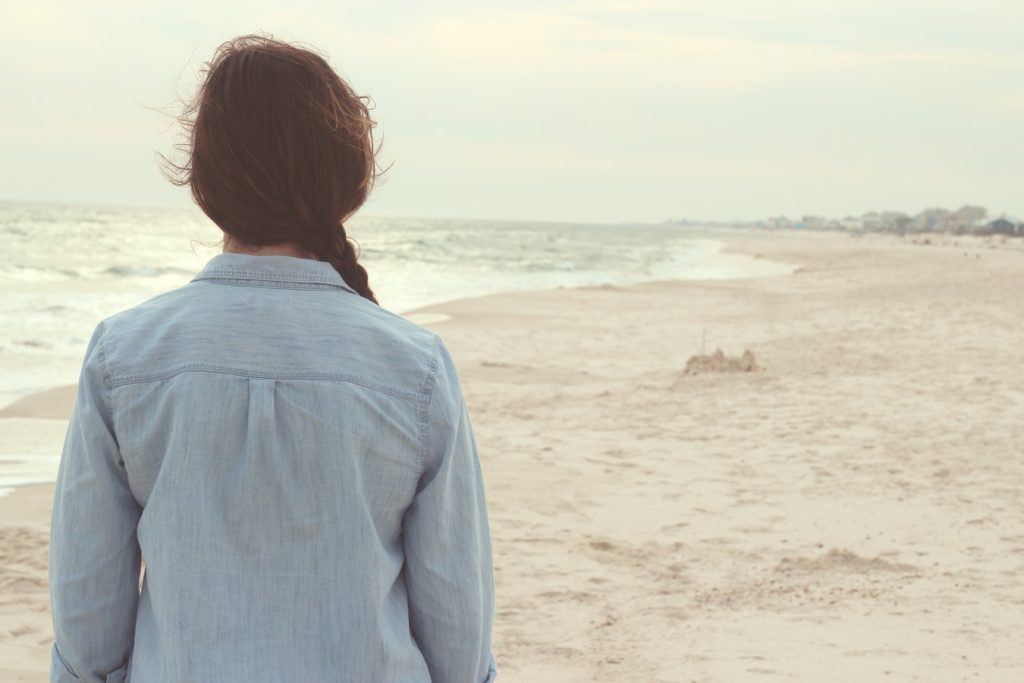 recognized her. Her sinful actions were well known throughout the city. Women avoided her. Men spoke only of her shame. Now it appeared her fate rested in the hands of a young rabbi. Would He uphold the principles of the Jewish law that demanded her death or find another way to end this matter?
Instead of reacting to the urgency of the moment, Jesus leaned over and began writing in the sand. John does not give us the content of Christ's words, yet he does provide a vivid portrayal of God's grace in action – grace that was destined to be applied again and again to broken and shattered lives throughout time.
Finally, with those around him pressing for an answer, Jesus stood up and faced them: "If any one of you is without sin, let him be the first to throw a stone at her" (John 8:7). His words were sufficient to silence and remove her accusers.
One by one they left, until only Jesus remained. "Woman, where are they? Has no one condemned you?"
"No one, sir. . . ."
"Then neither do I condemn you . . . . Go now and leave your life of sin." There was no judgment within Jesus' voice, only love and forgiveness.
People knew who Jesus was. They were familiar with His teaching, and more than likely, this woman understood that He was a man of God. She may even have heard Him teach outside the temple wall or listened at a distance as He spoke to those who gathered along a country roadway. Like us, she was exposed to many different philosophies, some of which she may have ascribed to but found lacking. Life takes on a different meaning when the possibility of losing it becomes a reality. She had no way of knowing whether Jesus would save her life or agree to condemn her to death. She did not have the spiritual knowledge to understand that His entire ministry rested on the fact that He would not be drawn away from the Father's plan – mankind's redemption would come through grace and not in the keeping of the Law. (Ephesians 2:5)
Past and Present Sins
Just as it was in Jesus' time, many people today are bound by the memory of past and present sins.
They struggle in their disbelief and wonder how God could possibly love and forgive them. They tremble at the thought of facing yet another day and tell themselves they have been "caught in the act" and must face the penalty. While there are consequences to sin, there is an even greater force at work, and that is the abundant grace of God.
Paul tells us that, "In [Christ] we have redemption through His blood, the forgiveness of our trespasses, according to the riches of His grace, which He lavished upon us" (Ephesians 1:7-8). We would be spiritually, emotionally, and physically lost without God's grace. It is His grace that reaches out to us when we have fallen in sin. His grace and mercy bring encouragement to our souls.
No one can do for you what the grace of God does. No one can provide the safe place He secures for every one of His children, not on the basis of what they have or have not done but on the basis of His unconditional love. (Galatians 1:4)
Hard to Accept
Have you ever found this truth difficult to accept? You think, "But I'm a believer, you don't know what I have done or how I feel inside." Jesus knows, and He died for you – not just so you can have eternal life, but so you can experience His personal love and forgiveness. He tells us in John 8: "Truly, truly, I say to you, everyone who commits sin is the slave of sin. And the slave does not remain in the house forever; the son does remain forever. If therefore the Son shall make you free, you shall be free indeed" (vs. 34-36). Jesus is able to set you free from the bondage of sin. As a believer, sin's power has been shattered. It is by the grace of God that we have the opportunity to turn away from sin.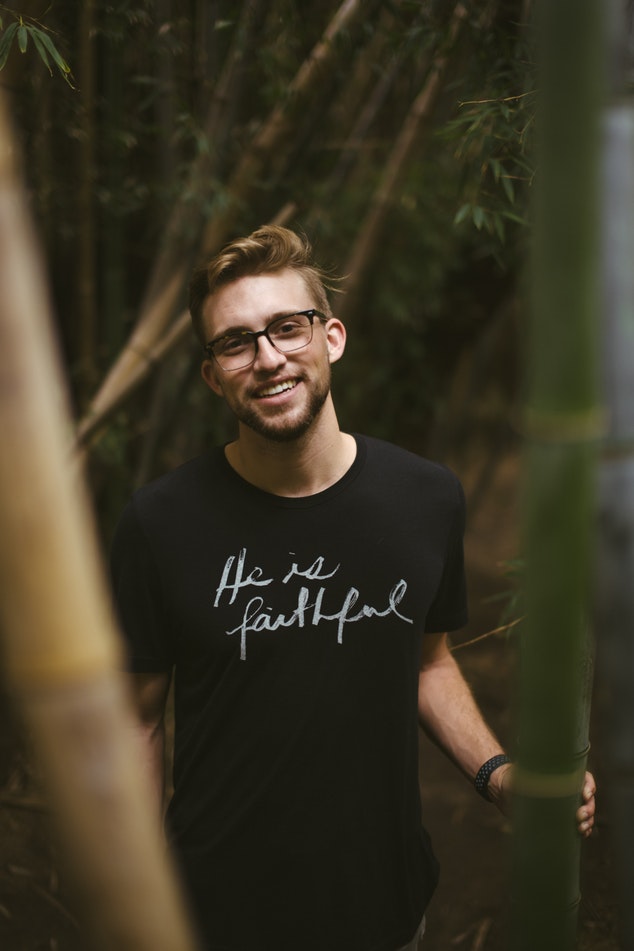 You also may think there is no way to break the hold that sin has on your life. Consider this: God's grace was strong and sure enough to forgive and save the woman caught in adultery. Grace healed the leper and sat down to have dinner with local tax collectors. It was grace that saved the Israelites over and over again in their wilderness wanderings, and it will save and change your life right now.
God is in the business of repairing broken lives. Jesus told His disciples, "I have not come to judge. I have come to save – to set the captives free. (Luke 4:18) He is the Teacher who sat alongside the Sea of Galilee imparting Heaven's truth to hungry minds. He is the Shepherd who tends His flocks with loving care and not with a staff of wrath. He is long-suffering, and His intent toward us is one of mercy and righteousness.
Changed Lives
Jesus told the woman "go and sin no more." Lives that come in contact with the Savior are eternally changed.
This doesn't mean we will never face temptation or heartache. Instead, it means we have an eternal hope to face the future – one thing we did not have before we met the Savior.
Another aspect of God's grace is the fact that He is not repulsed by our sin. He knew all you would do before He saved you, and yet He chose to give His life for you. There is nothing you can do to become better. God's goal is not for you to work to become more righteous. It is for you to accept what Jesus did for you on the cross and to live your life according to the principles in His Word. If you want to please God, then allow Him to apply His grace to every area of your life.
John tells us that once we step into the light of God's love, we are never the same. (John 1:9) The prophet Isaiah writes, "Though your sins are as scarlet, they will be as white as snow; though they are red like crimson, they will be like wool" (1:18). God's grace changes us. Judgment, a terse attitude, and a foreboding spirit push people away. But God, with open arms of love, gathers you unto Himself. Is there a need in your life? Does it appear too great, too dark, and too shameful to share? God is listening. The woman caught in adultery found forgiveness and a new life. Sin had condemned her, but Jesus set her free!
Copyright © May IN TOUCH magazine IN TOUCH MINISTRIES®, ITM, Inc. All rights reserved Used with Permission