Today's Scripture: Proverbs 16:3
Central Thought: As we commit our lives to God and allow Him to help us, we can be established in His plan.
Proverbs 16:3 in the Amplified Bible version tells us that if we will just roll our works onto God, He will cause our thoughts to become agreeable to His will so our plans will be established and succeed.
Our Desires
Psalm 37:4 says that if we delight ourselves in the Lord, He will give us the desires of our heart. This word delight means to be pliable. If we allow our hearts to be pliable in God's hands, our desires and His will become the same as we commit to His plan for our lives. This is a great thing because He always has our best interest at heart.
I want success in life, don't you?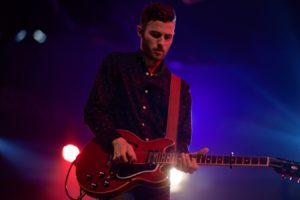 Devotional Prayer: Father, I come to You in the name of Jesus and ask that You help me be pliable in Your hands and cast all my works on You. You know much more about everything than I do. I trust You to help me.
Today's Bible Reading: 2 Samuel 9:1-11:27; John 15:1-27; Psalm 119:-64; Proverbs 16:1-3