Webster's Dictionary describes fellowship as — "being together; sharing similar interests; companionship in a congenial atmosphere; a union of friends; friendship; comradeship."
As humans, we understand and enjoy fellowship with one another.
But what is fellowship with God? Paul tells believers they are "Called into fellowship with Jesus Christ." God created mankind in His own "image" and "likeness," so He could enjoy a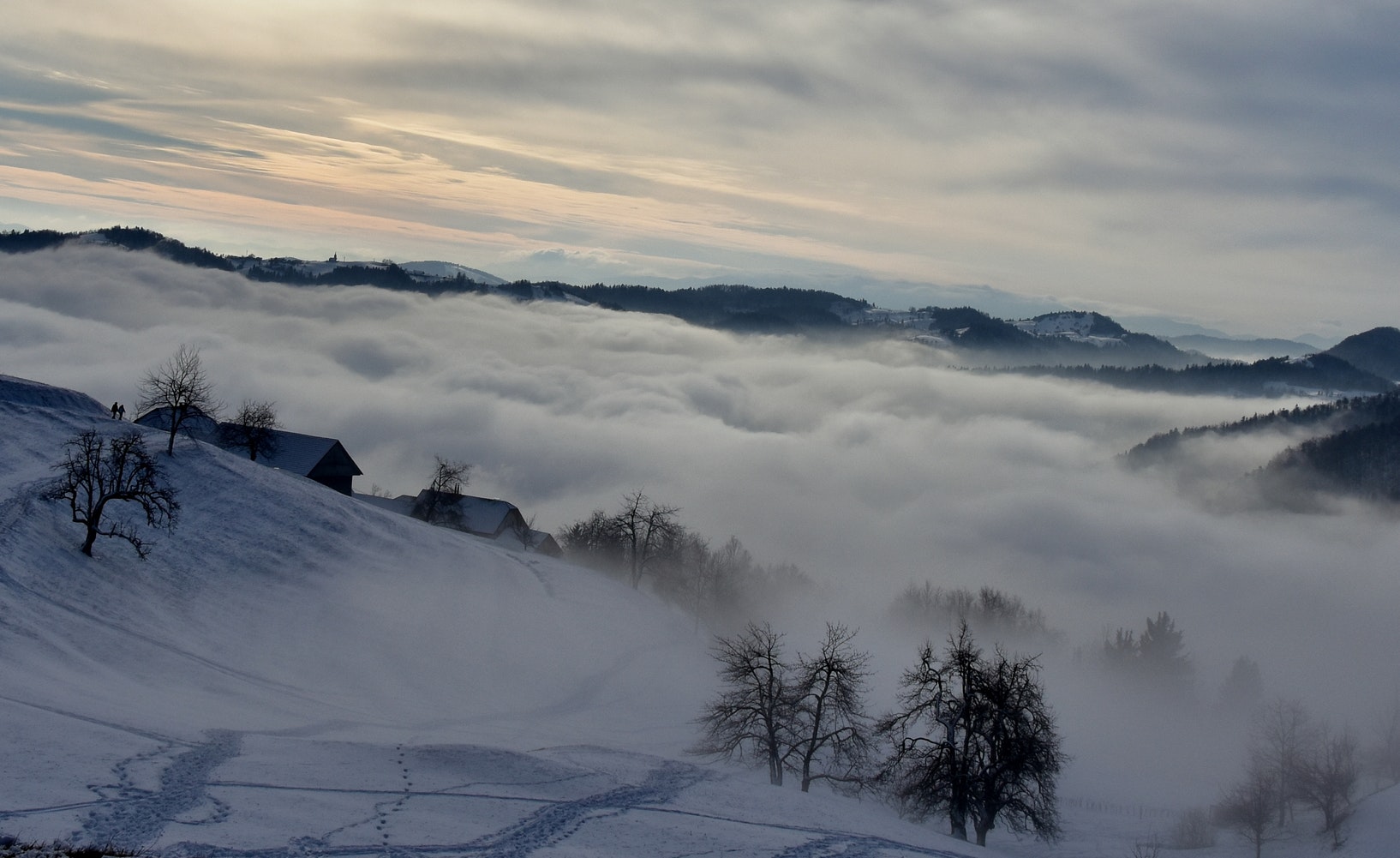 meaningful relationship with His children (Gen.1:26; Rom. 8:16; Gal. 3:26; 1 Jn. 3:1,2). He longs for that close association with His "family." He calls to us, "Abide with Me and I in you" (Jn. 15:4).
God is keenly disappointed when His children do not cherish, nor seek His fellowship. When Adam didn't show up for their daily tryst, God called, "Where art thou?" (Gen.3:9). While in the Garden of Gethsemane, Jesus came upon His sleeping disciples and sorrowfully awakened them with, "Could ye not watch with Me one hour?" (Mt. 26:38-40). Looking at backslidden Jerusalem, He cried: "Jerusalem, Jerusalem…how often I have longed to gather your children together, as a hen gathers her chicks under her wings, but you were not willing!" (Mt.23:37 NIV).
Factually, most people come to God only in times of crisis, — to beg for help when in a dilemma. Of course, He's glad when we do, but this is not fellowship. How often do we come to Him without a request — just to be with Him? to feel His presence? to express our love and appreciation? to praise Him and thank Him for His grace? Do we ever come just to hear His voice speak to us?
Fellowship is that for which the Lord yearns.
"With desire I have desired to eat this passover with you" (Lk.22:15). The Creator of the universe wanted that fellowship so much, that He took time out from His busy schedule to walk with Adam and Eve "in the cool of the day" (Gen. 3:8). Today, He tries to get our attention by knocking at our heart's door: "Here I am! I stand at the door and knock. if anyone hears My voice, and opens the door, I will come in and eat with him, and he with Me." (Rev. 3:20 NIV).
Take note of some people in the Bible who fellowshipped with God. Enoch: "And Enoch walked with God: and he was not; for God took him" (Gen. 5:24). Noah: "God saw that the wickedness of man was great in the earth…But Noah found grace in the eyes of the Lord" (Gen. 6:5-8). Abraham: "He was called the Friend of God" (James 2:23). Moses: "And the Lord said…My servant Moses, who is faithful…with him I will speak mouth to mouth" (Num. 12:7,8). David: "Let the…meditations of my heart be acceptable in Thy sight, O Lord, my strength and my redeemer" (Ps.19:14). "God…gave testimony, and said, I have found David the son of Jesse, a man after mine own heart, which shall fulfill all my will" (Acts 13:22).
When Peter and John stood before the Jewish high court, the judges "saw the boldness of Peter and John, and perceived that they were unlearned and ignorant men, they marveled; and they took knowledge that they had been with Jesus" (Acts 4:13). Fellowshiping with God makes a person a winner.
How can a person fellowship with God? Is it possible for finite man to associate with infinite Deity? The grace of God has provided the way. Jesus said, "I am the way, the truth, and the life, no man cometh unto the Father but by Me" (Jn. 14:6). "We have peace with God through our Lord Jesus Christ, through whom also we have access by faith into this grace in which we now stand. And we rejoice in the hope of the glory of God" (Rom. 5:1-3 NIV). We can now approach the Father "in the name of Jesus" — the One who tore the veil from top to bottom, and pulled it apart to open up the way that let's us come in to the presence of Almighty God. (Mt.27:51).
"Enter into His gates with thanksgiving and into His courts with praise" (Ps.100:4). God waits for us to express our love and adoration. Let us come and thank Him for His goodness and tell Him how grateful we are.
We can fellowship with the Lord through His Word.
As we read it, the Holy Spirit will interpret it for us, and lead us to divine truth (Jn.16:13); He will remind us of the words of Jesus.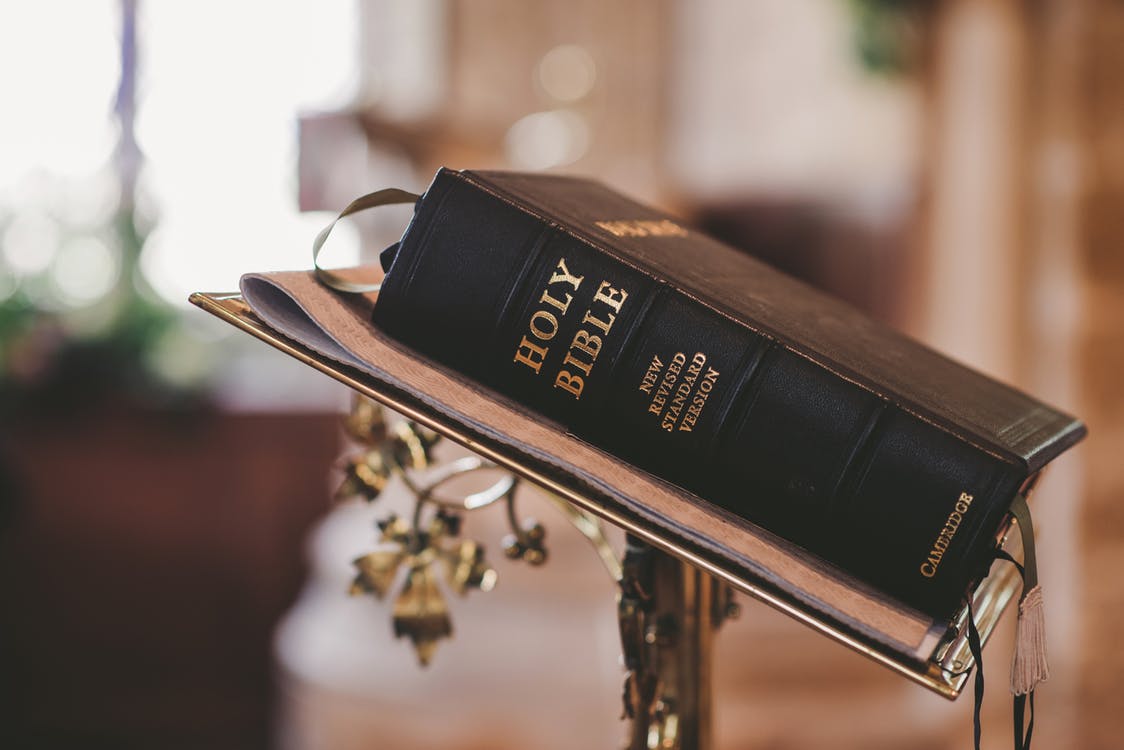 We fellowship with Christ by walking "in the light as He is in the light" (1 Jn. 1:7). "You are My friends , if you do what I command" (Jn.15:14). Obedience to Christ's teaching is the viable basis on which to build a strong relationship with Him. "Can two walk together except they be agreed?" (Amos 3:3).
When can we fellowship with God? It should be a constant arrangement of 24 hours of every day. Jesus told us to "Pray without ceasing" (1 Thes. 5:17). This calls for an "open line," a communication link that is available at all times. It should be functional — as we work, drive, eat, dress, meet people, etc.
We must also arrange for a regularly scheduled period to meet the Lord, in our private "closet" (Mt.6:6), alone with Him in a love tryst, — a time of just leaning on Him, allowing His presence to overwhelm us. As we whisper our love to Him, He will let us know how much He cares for us (1 Pet.5:7). Such a fellowship will bind us to the Lord like nothing else can.
We must also fellowship with the Lord together with other believers. Generally, this takes place in a church setting, when the congregation meets to sing, worship, and testify to the glory of God. Families can build a fellowship with the Lord through daily "family altar" devotional times. The Lord should always be invited to all the gatherings of believers. We should be aware of His presence with us everywhere and at all times, and make Him know He is wanted. He must never be ignored or forgotten.
The results of fellowshiping with God are enormous.
1. We shall obtain a better understanding of our God (Phil.3:10; 1Jn.2:3). 2. We shall develop a greater love for our Lord (1 Jn. 4:19). 3. Our faith will increase (Jn. 1:7). 4. We shall receive spiritual strength to successfully combat the devil (1 Jn.4:4). 5. We shall discover a courage we previously did not have (Acts 4:13; 1 Jn. 2:28). 6. We shall reflect the character of Christ in our daily lives (Phil. 1:21; Gal.5:22,23), even as Moses reflected God's glory after being with Him 40 days on the mount. 7. We shall find comfort and rest in the presence of the Lord, even in times of spiritual conflict. "My presence shall go with thee, and I will give thee rest" (Ex.33:14; Ps. 23:2-5). Fellowship with Christ makes life worth living.
Every emotional need for which the human being craves, can be satisfied in the presence of the Lord. "You have made known to me the path of life; you will fill me with joy in your presence, with eternal pleasures at your right hand" (Ps.16:11 NIV; Lk. 10:42). The joy of fellowshiping with Jesus here on earth is just a preview of the ecstatic life we shall enjoy with Him in eternity. "No eye has seen, no ear has heard, no mind has conceived what God has prepared for those who love Him" (1 Cor.2:9 NIV). That's why God created us, paid a great price to make us His children, and "called us into fellowship with His Son Jesus Christ our Lord." Constant fellowship with Christ enables us to face the present victoriously, and simultaneously prepares us for a happy "ever after" life with Christ.
© 2007 Rev. Fred Smolchuck. A founding member of the former Ukrainian Branch of the Assemblies of God and Superintendent of the Ukrainian Branch of the Assemblies of God, holding that position until 1952. In 1964 he was elected secretary-treasurer of the Michigan District. He also served as a General Presbyter.