Today's Scripture: Psalm 57:1-11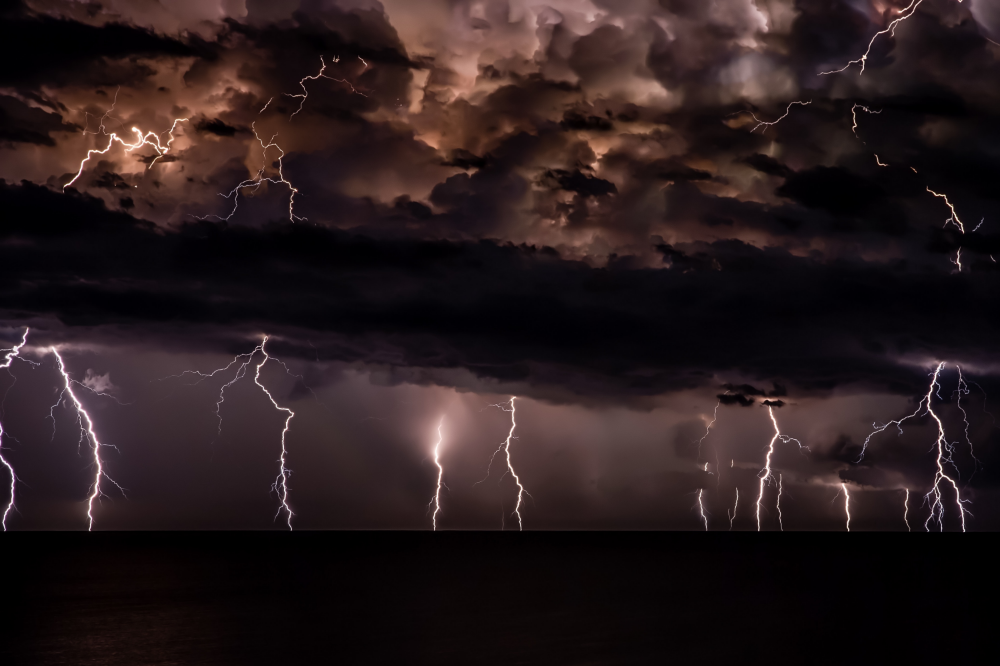 Central Thought: The way we respond to the storms of life is as important as the intensity of the storms we face
My dad once told me how his father had responded to the occasional storms that passed through their town. He would begin by gathering his family and heading for the storm cellar—a little room dug out in the ground and entered by way of an above-ground door. Once the family was in the storm cellar, he would pace back and forth worriedly wringing his hands until the thunder ceased or the wind no longer howled.
I have wondered sometimes if my grandfather's worried reaction to storms could have been worse on the family than the storms themselves. One thing I know: how we react to our personal storms—the problems we encounter in life—is more important than the storms themselves. And David seems to agree in Psalm 57.
The introductory heading to this Psalm indicates that David wrote it when he was fleeing from the murderous wrath of King Saul. David spoke of 'the storms of destruction" passing by in his life (verse 1).
How did David respond to his circumstances? He took refuge in God (verse 1). He also prayed, confident that the Lord would rescue him (verses 2, 3). Though 'in the midst of lions" and 'amid fiery beasts" (verse 4), David still praised God (verse 5). Did this help him? The rest of the Psalm suggests it did. In verse 6, David foresaw the destruction of his enemies, and he ended the Psalm with a song of praise (verses 7-10).
David showed us a great way to respond to our storms: turn to God in prayer, trust Him, and praise Him. Like the storms we see in everyday life, personal storms can disturb us greatly. But we will triumph over them if we follow David's example.
Devotional Prayer: Lord, keep me calm in the storms of life; and help me to trust in You when storms come my way.
Today's Bible Reading: Numbers 21:1-22:20; Luke 1:26-56; Psalm 57:1-11; Proverbs 11:9-11