On the way to Canaan, the Lord gave many prophetic pictures of water and rock to the Israelites. The rock represented Christ and water had diverse lessons to teach us. First, the people of Israel drank from the water that came from the rock, symbolizing the pierced Christ. Second, they drank from the water that came from the rock which was spoken to, which represented the risen Christ.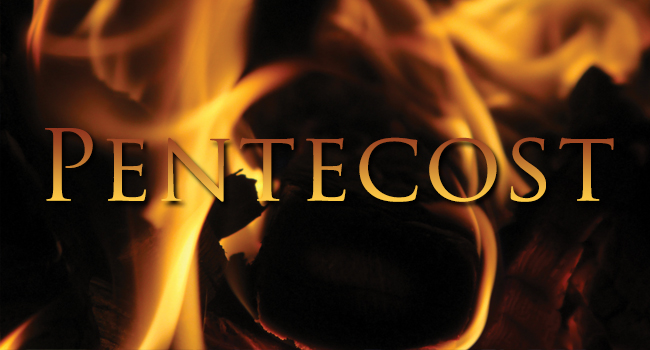 Third, in Numbers 21:16–18, the leaders of Israel sang and used their staffs to dig a well. This well was a picture of the Spirit, who was to be poured out after the glorification of Jesus. Jesus would no longer be there in the form of a rock, but in the form of the Spirit, who would be working as His people came together to sing His praises. Jesus attributed this Scripture to Himself in John 7:37-38: "On the last day, that great day of the feast, Jesus stood and cried out, saying, 'If anyone thirsts, let him come to Me and drink. He who believes in Me, as the Scripture has said, out of his heart will ow rivers of living water.'" Here, Jesus could be referring to this incident of the digging of the well by the leaders of Israel.
Jesus was giving a picture of springs of living water coming out from the souls of His disciples. He wanted them to move out from the rituals of drawing water from Siloam, which was the tradition during the Feast of Tabernacles, to the reality of receiving the Spirit through Him and speaking in tongues. The One to whom the people of Israel drank during the wilderness experience was there in person.
Shall we, His disciples, like the elders of Israel, sing this song: "Spring up, O well, within my soul"? Shall we stir the gifts in us? We must allow the Spirit to gush out from within our souls so that we can sing praises to the glory of the Almighty God! When we obey the Lord, we no longer strike the rock two times, neither do we keep on speaking and speaking; now we shall sing to His glory.
What is the Holy Spirit saying to me?
ACTIVATION
• What song is in your heart today? Sing it out loud to the Lord.
• Bring your difficult situations to the Lord and praise Him for what He is doing in the middle of those circumstances. Sing over those situations, proclaiming the goodness of God and His promises to you.
• Sing a new song of praise from your heart, especially when you least feel like praising.
FURTHER STUDY
Psalm 9:2; Psalm 21:13; Psalm 27:6; Psalm 59:16; Isaiah 12:5; 1 Corinthians 14:15; Ephesians 5:18–20; Colossians 3:16
Pastor Larry & Pat Downing
Foothills Community Church
Collections of thoughts from varied sources
Scripture verses from KJV or NIV unless specified