God is a God of order, beauty and variety. He could have created a world in monochrome, but chose instead to bestow on His creation a cornucopia of color and thousands of species of plant and animal life.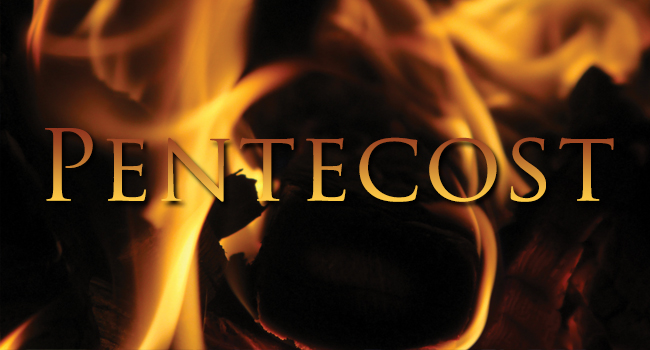 God is a generous God. This magnanimity is also seen in the expression of the Person of the Holy Spirit. There is no narrow parameter to which He is limited, or box to which He can be conned. As Jesus said to Nicodemus, "The wind blows where it pleases."
But of course it does not end there, as the six symbols of this third Person of the Godhead reveal. He is equated with wind bringing us breath and life. He is seen as wine evoking joy. He is revealed as re providing energy, as water bringing refreshing, as a dove eliciting peace and purity, and as oil conveying the anointing. Every symbol––with the exception of the dove–– however, carries with it the potential for damage as well as blessing, for loss as well as gain.
There are few things more glorious than a meeting where the Holy Spirit has His way. There are few matters more destructive than a context in which things are not done decently and in order. This "order" however, is not a control calibrated by personal or denominational preference; neither is it shaped by class or culture. It is an order prescribed by a life in tune with the mind and heart of God––the spirit of the prophet being subject to the prophet.
What is the Holy Spirit saying to me?
ACTIVATION
• Search the Bible for examples of God's order. Spend time thanking Him for His ways of order in the world and in your life.
• Reflect on the six symbols of the Holy Spirit and how He has been each of those to you. Ask the Holy Spirit to reveal more of Himself to you.
• Pray for heavenly wisdom, that you will be able to host God's presence according to His divine order.
FURTHER STUDY
1 Corinthians 14:26–33; John 3:8; Acts 2:1–2; Ephesians 5:17–19; John 4:14; Luke 3:22
Pastor Larry & Pat Downing
Foothills Community Church
Collections of thoughts from varied sources
Scripture verses from KJV or NIV unless specified