It hadn't been his best day. He had just moved to that country and things weren't going well. Today topped off his misery and in frustration he went walking in a forest near his home, trying to drown his troubled thoughts in fall leaves.
A worn used path wandered deeply into the woods and to his surprise he arrived at a little glade with a bench and a fountain. He sat down miserably and chewed on his problems until his gloom was interrupted by the sound of nearby footfalls coming his way from the other side of the clearing. A stranger walked easily into the little glen and came up, sitting down beside him on the bench. For some reason this seemed like the most natural thing in the world since the newcomer seemed to belong to that place. After awhile the miserable man opened his heart and began to talk to his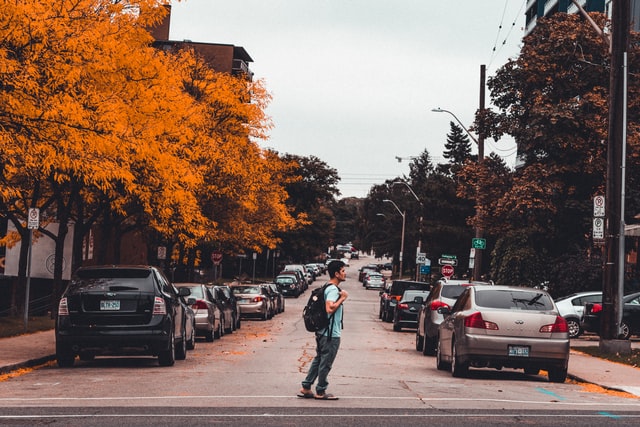 new acquaintance. Quickly the intruder seemed like an old friend. The sad man came back to the fountain each day and each day his new friend showed up.
They walked round the little glade and talked of everything and nothing. Slowly, the mountain of problems seemed to shrink in size as the listening ear of the stranger and his few well-placed counsels put things in perspective. One day, though, another man came running, interrupting their conversation. 'Sir, sir! Come quickly! You're needed.' The friend excused himself and left in a jog. Curiosity got the best of the first man. Who was this friend after all? He must be important if he had a servant. So he followed at a distance until the woods thinned and he saw his friend mounting a huge white horse. Several others climbed on smaller horses around him and they galloped away. 'That horse alone is worth two fortunes,' thought the man as he continued to the edge of the forest. There in the distance he saw the band of men moving towards the wall of a town; a majestic castle reigned over this place. 'This must be the regional capital,' he thought. Other riders, an army in fact, rode out to meet his friend and opened it's formation to let him pass, taking their place in riding into the city after him.
Who was the friend of his? Evidently, he was someone important. Could he be the king? Might the man have been walking and talking with the king of the country all these weeks?
Who Is This Friend?
Sometimes I feel that way about God. He's a Friend who sticks closer than a brother and like old Adam who walked with him in the evening of the first days, I love to walk and commune with Him. Then I look up and see hundreds of millions of stars embedded in a universe that would take billions of light years to cross. The Lord made all this by the power of His Word (Hebrews 11:3) Who is this Friend of mine? I love His closeness and the sense of His love, so much so that I can easily forget that He's a holy God and that He expects me to walk justly before Him. When I read of how he judged those liars Ananias and Sapphira, this couple who hungered after men's praise but were struck dead by a word from Peter the apostle, I stop and shake my head. (Acts 5) 'Our God is a consuming fire.' (Hebrews 12:29) And I think, 'It's better not to trifle with this friend. He's so infinitely loving and patient– good news for me–but He will react when people persist in their rebellion and hardness of heart.' So, I may be a little afraid to approach Him. Maybe He's far away and unconcerned, this distant friend. But then I read,
"Therefore, since we have a great high priest who has gone through the heavens, Jesus the Son of God, let us hold firmly to the faith we profess. For we do not have a high priest who is unable to sympathize with our weaknesses, but we have one who has been tempted in every way, just as we are, yet was without sin. Let us then approach the throne of grace with confidence, so that we may receive mercy and find grace to help us in our time of need." (Hebrews 4: 14, NIV)
It's evident that my friend is complex and it takes time to get to know Him. The wonder of it all is that I can know Him, feel the beating of His heart. Paul probably knew Him as well as any of us and this is what he thought,
'Yes, furthermore, I count everything as loss compared to the possession of the priceless privilege (the overwhelming preciousness, the surpassing worth, and supreme advantage) of knowing Christ Jesus my Lord and of progressively becoming more deeply and intimately acquainted with Him [of perceiving and recognizing and understanding Him more fully and clearly] … [For my determined purpose is] that I may know Him [that I may progressively become more deeply and intimately acquainted with Him, perceiving and recognizing and understanding the wonders of His Person more strongly and more clearly]…'    (Philippians 3:8, 10, Amplified Version)
'Who is this Friend of mine?' It's a question that's going to keep me occupied for time and eternity,
Hmmm …
'One of the most important decisions each pastor must make is whether to impress people or influence them. You can impress people from a distance, but you have to get up close to people to love and influence them.'  Rick Warren