Although learning to be a contented Christian may seem impossible in our troubled and materialistic world, it is essential for living a productive Christ-centered life.
To learn to be content, we must first accept some basic truths about God and our relationship to Him.
We Cannot Understand God's Ways
God is sovereign, and His thoughts and ways are not the same as ours. "'As the heavens are higher than the earth, so are my ways higher than your ways and my thoughts than your thoughts'"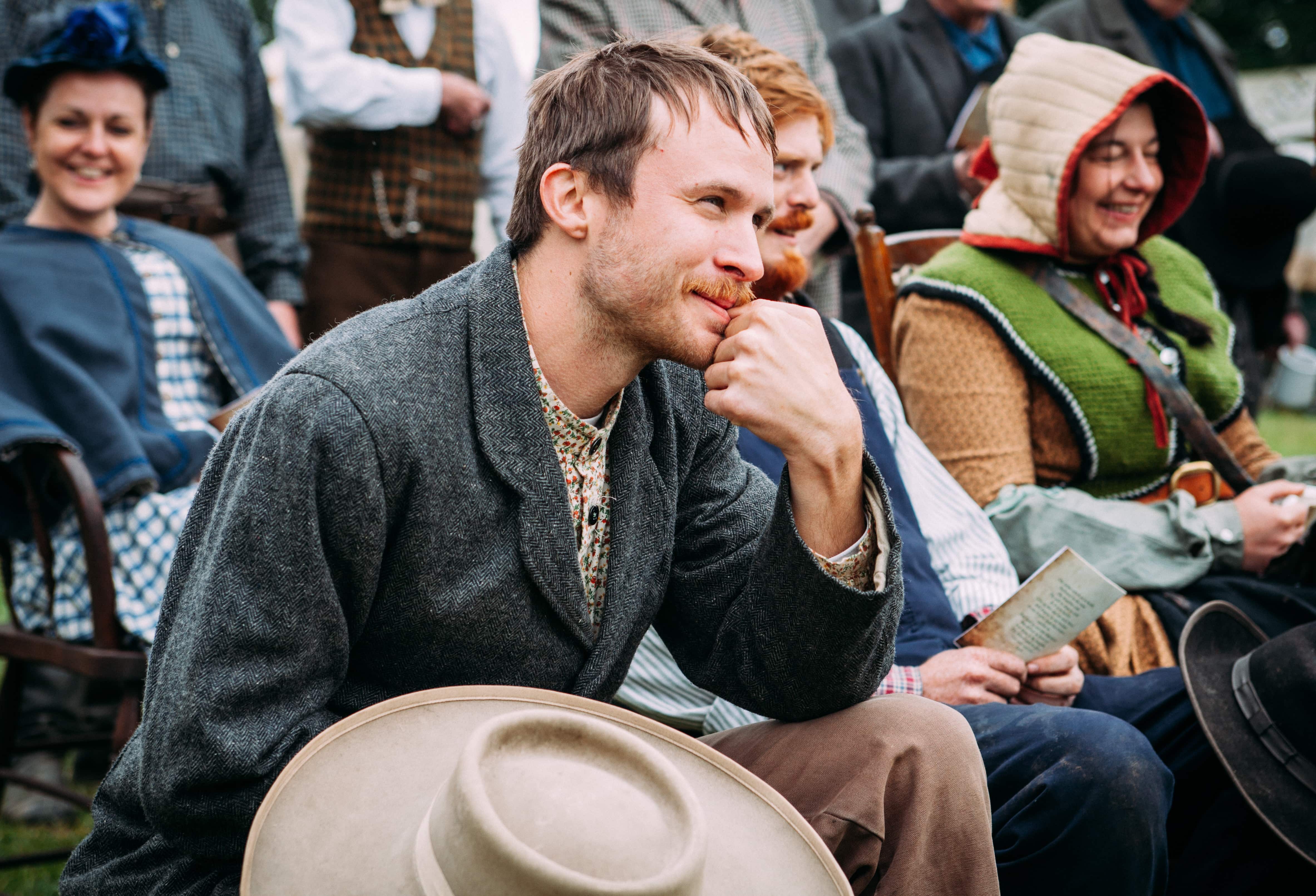 (Isa 55:9). "'It is I who made the earth and created mankind upon it. My own hands stretched out the heavens'" (Isa 45:12).
The One who calls each star by name planned our lives before we were conceived. "All the days ordained for me were written in your book before one of them came to be" (Ps 139:16). Often we cannot make sense of the things He allows. However, He knows exactly how the puzzle pieces of our lives fit together. He sees the future as clearly as the present. He has promised to work in all things for the good of those who love Him (Rom 8:28).
God Loves Us and Is Always with Us
God understands our weaknesses. Jesus loved Simon Peter in spite of his failures. He protected Peter, forgave him, and restored him (Matt 14:28-31; John 18:10-11; 21:15-20; Acts 2:14 to 4:23).
God loves us as well, as evidenced by Christ's death on the cross for us (John 3:16). When we accepted Christ as our Savior, God adopted us into His family (Rom 8:15). He promises to be with us every moment. "'Never will I leave you; never will I forsake you'" (Heb 13:5). "'Though the mountains be shaken and the hills be removed, yet my unfailing love for you will not be shaken nor my covenant of peace be removed,' says the Lord, who has compassion on you" (Isa 54:10).
God hears our cries for help. Jesus, our High Priest, empathizes with us and intercedes for us (Heb 4:15; 7:25; Rom 8:34). The Holy Spirit also "intercedes for us with groans that words cannot express. And he who searches our hearts knows the mind of the Spirit, because the Spirit intercedes for the saints in accordance with God's will" (Rom 8:26-27).
God Will Give Us Grace and Supply Our Needs
Just as God supplied the needs of the Israelites for forty years in the desert, He has promised to provide for our needs. The apostle Paul told the Philippians, "My God will meet all your needsaccording to his glorious riches in Christ Jesus" (Phil 4:19).
Paul endured persecution, deprivation, and disappointment; yet, he stated, "I have learned the secret of being content in any and every situation, whether well fed or hungry, whether living in plenty or in want. I can do everything through him who gives me strength" (Phil 4:12-13). When Paul asked God three times to remove a "thorn" that tormented him, God responded, "'My grace is sufficient for you, for my power is made perfect in weakness'" (2 Cor 12:9). Paul realized that when he felt weak and relied on God for strength, God's power rested on him. "When I am weak, then I am strong" (2 Cor 12:10).
God also promises to give us strength when we are worn out. "Those who hope in the Lord will renew their strength. They will soar on wings like eagles; they will run and not grow weary, they will walk and not be faint" (Isa 40:31).
Heaven Will Be Worth It All
Although we may not appreciate or understand what God allows in our lives, heaven truly will be worth it all. Jesus has promised to reward us for eternity. "'My reward is with me, and I will give to everyone according to what he has done'" (Rev 22:12). We will not remember the trials, disappointments, and struggles of this life. Never again will we mourn, cry, or suffer. He will wipe every tear from our eyes (Rev 7:17; 21:4). We will see His face and joyfully serve Him for all eternity.