I was never a Boy Scout (or even a Girl Scout) but "be prepared" has somehow become my unofficial motto in life. I'm the one to ask if you need dental floss, hand sanitizer, Shout Wipes, or Tylenol. I'm happy to give them to you–that is, if I can find them in the depths of my ginormous, over-stocked purse.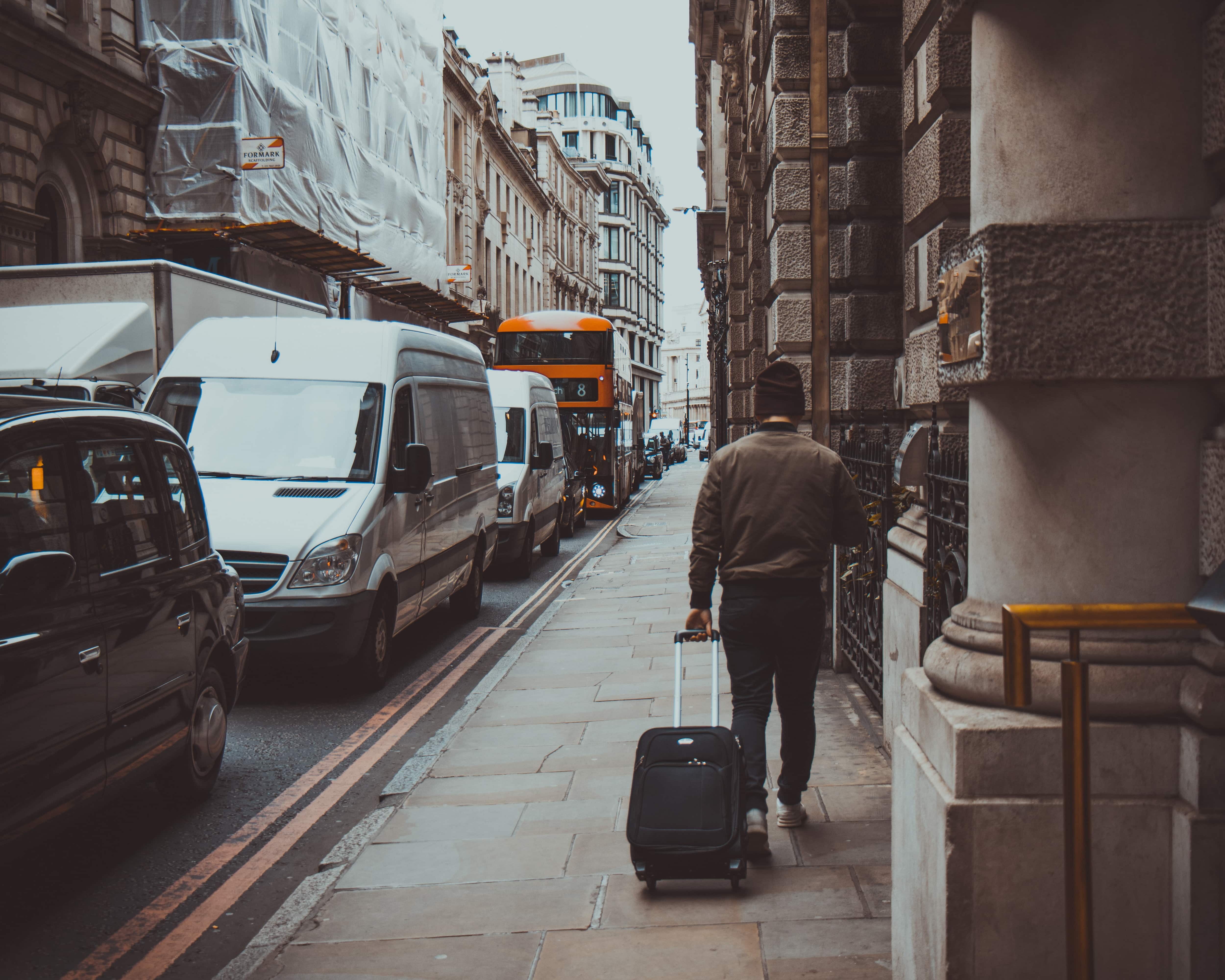 On the other hand, over-preparation is a heavy weight to carry. Just ask my dear husband as he hefts my bulging suitcase into the back of our SUV. Hmmm… could that be why I come home with new twinges in my lumbar region when I travel alone?
A Complicated Process
As a speaker, I've been racking up the frequent flyer miles over the past few years. And before each big trip comes the part I like least about traveling: the packing. Ugh! Okay, I've made it a rather complicated process. But, hey, doesn't everyone curate their travel wardrobe??
First, I make a schedule of where I'll be each day of the trip, when I'll be speaking, and what the appropriate attire should be. Next, I check the weather report and add it to my schedule. Raining on Tuesday… check. Pack umbrella. Then comes the actual dreaded packing itself which usually means trying on outfits and adding accessories.
Will this be too warm for a menopausal woman on stage? Why don't these pants fit anymore–they did last month?! Grrrr. These heels would look killer, but they'll kill my feet by the end of the day. Sigh. The flats, it is. Maybe I should bring both and switch out. Wait! Boots are always fun, and really comfortable. I'll just throw them in and then decide. Options are good. Oh, man! What if I spill coffee on that blouse? It happens. Better pack an extra. And it might be wise to throw in the black sweater in case it gets a little chilly. And the jacket. I can't forget gifts for my hostess. And vitamins. And my iPad. And a magazine. And snacks–Lord knows the airlines aren't going to feed me these days.
And so it goes. Overpacking 101.
A Single Hour
I'm writing this at 37,000 feet after just reading Matthew 6:25-34. Jesus reminded me that birds don't plant and harvest…they don't store up a big stash of seeds in bird barns in order to ensure their daily meals. The Father takes care of that. (Maybe being a birdbrain isn't such a bad thing after all.)
Flowers don't weave the silkiness into their petals or choose the dyes to create their eye-popping color. They never wonder what in the world they will wear next week. The Father takes care of that. Splendidly.
His next question catches me up short and I think about my two over-full suitcases in the belly of this 737. "Can any one of you by worrying add a single hour to your life?" (Matthew 6:27).
You got me, Jesus. I think it's all about adding, this stuffing of my heart with that worry and this burden, and just one or two more sets of anxious thoughts.
My kids, God. My kids. And those precious grandgirls. You know it's such a messed-up world. And look at the stock market–there goes our retirement. ~ God, I'm not sure I know how to handle this complicated situation–it literally makes me sick to my stomach. ~ Lord, don't even get me started on politics–such craziness! ~ Terrorists are out there, Lord. Are you watching? Oh, and the news just said there's a weird, mosquito-borne virus headed our way. ~ What if my mom's cancer comes back, Jesus? I don't think I could bear it. What is…that's hard enough some days, Lord. But the 'what ifs'…those are consuming.
Worrying Upward
And so I worry upward and call it prayer.
Jesus calls it an unnecessary weight my soul was never designed to carry. It doesn't add to the duration (not a single hour) or the quality of my life. In fact this overpacking of my heart could shorten my days–stress does that. It steals my peace and drains my joy, leaving me with a skimpy reserve of energy and will to live out my mission life's mission.
Honestly, I'm not sure I have the ultimate solution to our human tendency to twist compassion and rightful concern over this profoundly broken world into a devastating burden of anxiety. But I think it starts by unpacking one worry at a time through the kind of prayer that takes into account a Father who feeds birds, dresses flowers, and says we are of infinitely greater value to Him. A Father to whom my planet-sized worries are less than a dust mite.
So. I think it's time to power down my iPad. Before this bird lands, I've got a lot of unpacking to do.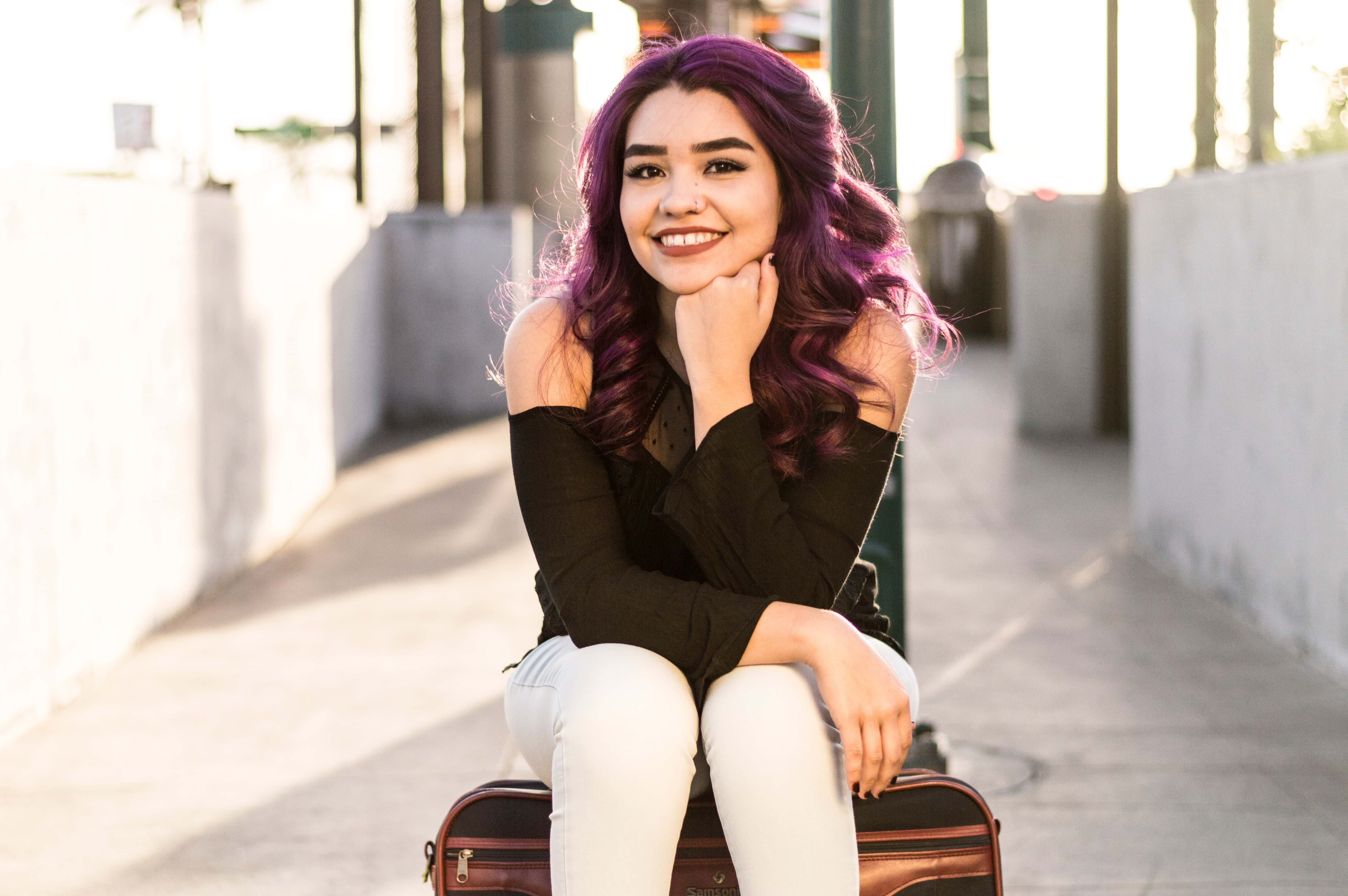 Wife. Mom. Grammy. Speaker. Author of "The Jesus-Hearted Woman." Resister of the safe life. User of the last drop of each day's allotment of grace. God-adventurer who has learned that starting over in multiples is okay. Ordinary (and sometimes tired) woman who believes you should never leave home without a loaded Starbucks card.