Christmas traditions are a concern to many people.
Is Christmas a truly Christian holiday?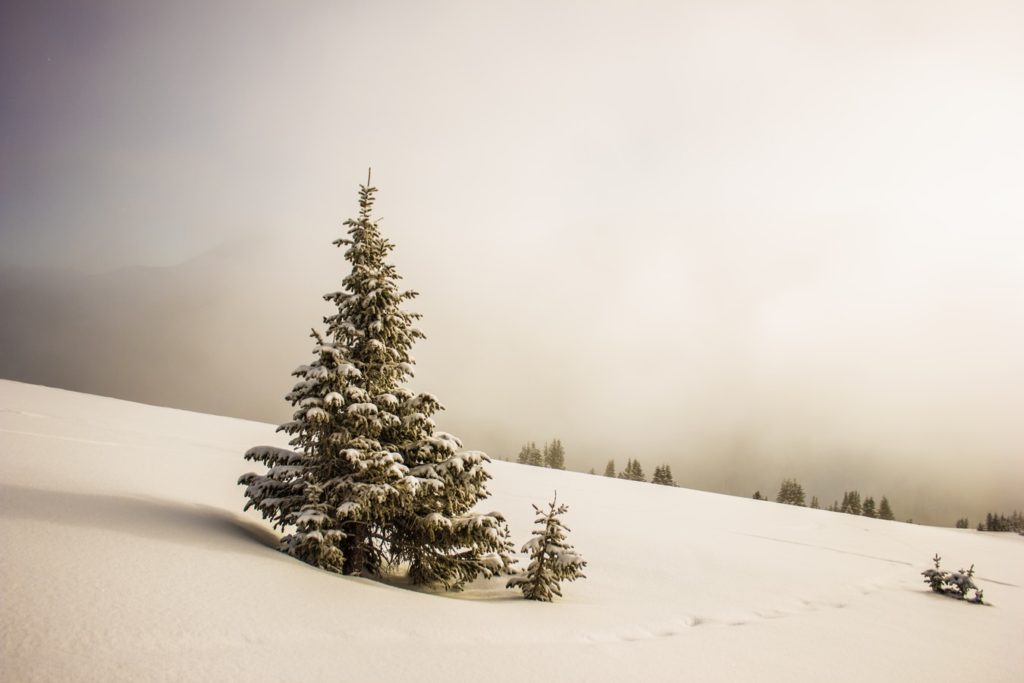 How do we honor the birth of Jesus by all the tinsel and trims, the mad dash to buy presents, and rushing from one obligation to another? We worry we'll spend too much, or appear cheap, or give the wrong gift. Some people object to the greeting, "Merry Christmas". What can we do to bring the focus back on Jesus?
Susan, my friend, told me of her family's concern about the Christmas tree. Some of their Christian friends are seriously considering not having their traditional Christmas tree in their home. They had been told it was associated with a pagan holiday, so they felt it would not honor God. Now, several of their friends question how they should respond to having a Christmas tree as part of their celebration. Susan prayed and asked for God to give her wisdom.
What Does the Bible Say
She decided to look up every scripture in the Bible that dealt with trees. "I was surprised and delighted at what I found," said Susan. "I believe the Lord gave me the idea of using the tree as a way to remember who He is."
Susan's family now celebrates with a new emphasis on the Christmas tree.
Genesis 2:9 "And the Lord God made all kinds of trees grow out of the ground – trees that were pleasing to the eye and good for food. In the middle of the garden was the tree of life and the tree of the knowledge of good and evil."
Focus: Tree of life.
Galatians 3:14: "Christ redeemed us from the curse of the law by becoming a curse for us, for it is written, "cursed is everyone who is hung on a tree."
Focus: Jesus died on the cross (tree) for our sins.
Psalm 1:1-3: "Blessed is the man who does not walk in the counsel of the wicked…but his delight is in the law of the Lord….He is like a tree planted by streams of water which yields its fruit in season…."
Focus: God's Word is true, and we are blessed when we hear and heed it. Jesus said, "If anyone is thirsty, let him come to me and drink. Whoever believes in me as the Scripture has said, streams of living water will flow from within me."
Psalm 92:12-15: "The righteous will flourish like a palm tree, they will grow like a cedar of Lebanon; planted in the house of the Lord."
Focus: We remain strong and sturdy like a tree when we are follow the Lord's teachings.
Jeremiah 17:7-8: "But blessed is the man who trusts in the Lord, whose confidence is in Him. He will be like a tree planted by the water that sends out its roots by the stream. It does not fear when heat comes; its leaves are always green, it has no worry in a year of drought and never fails to bear fruit."
Focus: God sustains us when we trust in Him.
Matthew 3:10: "…Therefore every tree which does not bear good fruit is cut down and thrown into the fire. "Focus: Our lives as believers should be ones that produce fruit, such as the fruits of the Spirit, sharing the gospel and our testimonies.
Let us celebrate Christ's birth with a beautifully decorated Christmas tree, and teach our children how a tree symbolizes Christ and our lives in Him.