Hey dude, can you believe it? Another year has almost come and gone.
The leaves from the trees seem to fly across the ground with each frosty gust of air, as red and gray squirrels scamper here and there, busily gathering up nuts in preparation for winter's chilling blast. Ducks, geese and birds of every sort, fly south ahead of cold winter weather. The days grow shorter and the nights get longer as the Christmas season steadily approaches. You can even detect the comforting smell of a blazing wood-burning fireplace somewhere in the neighborhood, letting you know that the most festive holiday of the year is fast approaching.
For some of you, Christmas could not come fast enough, while for others it seems to take forever. That's how it was for me as a child; days seemed to drag by and months seemed like years. Then suddenly, it was Christmas.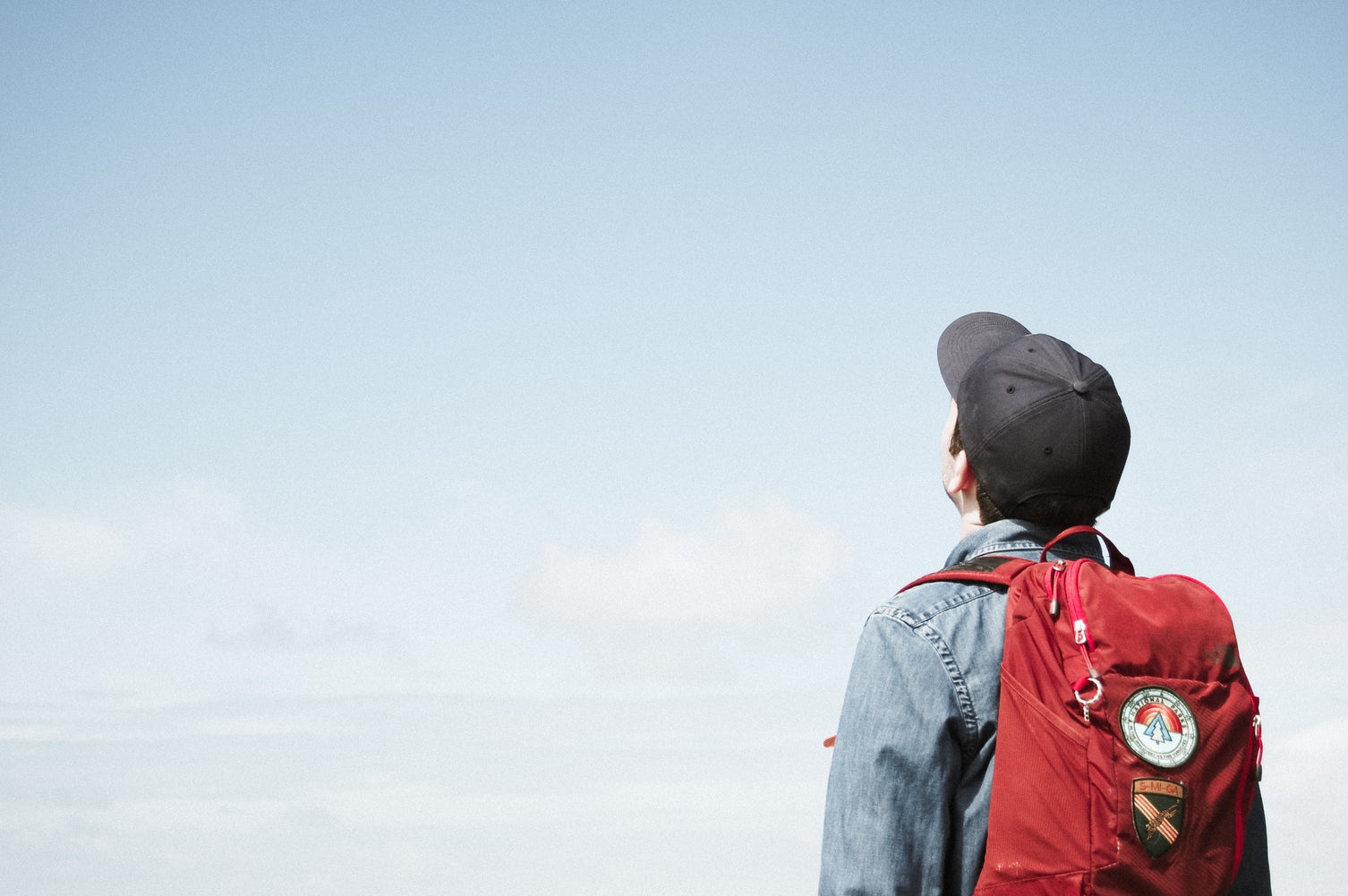 The memories of this special holiday are a powerful mental reminder that Christmas is a season of joy and peace. It also stands as a beacon of hope throughout the year.
As a young child, the sights and sounds of this special holiday were burned into my memory, and are those of pleasure and promise. Each passing season reinforces the message of God's great gift of love to people everywhere.
"For to us a child is born, to us a son is given, and the government will be on his shoulders. And he will be called Wonderful Counselor, Mighty God, Everlasting Father, Prince of Peace," so says Isaiah the prophet in the Book of Isaiah 9:6. (NKJV)
"Of the greatness of his government and peace there will be no end. He will reign on David's throne and over his kingdom, establishing and upholding it with justice and righteousness from that time on and forever. The zeal of the LORD Almighty will accomplish this." Isaiah 9:7 (NKJV)
It isn't at all difficult for us to imagine the tremendous excitement of those who witnessed the birth of the infant Messiah in Bethlehem.
In fact, the Holy Scriptures tells us exactly what happened.
"That night in the fields near Bethlehem some shepherds were guarding their sheep. All at once, an angel came down to them from the Lord, and the brightness of the Lord's glory flashed around them. The shepherds were frightened. But the angel said, Don't be afraid! I have good news for you, which will make everyone happy. This very day in King David's hometown a Savior was born for you. He is Christ the Lord. You will know who he is, because you will find him dressed in baby clothes and lying on a bed of hay."
Suddenly many other angels came down from heaven and joined in praising God. They said Praise God in heaven! Peace on earth to everyone who pleases God.
After the angels had left and gone back to heaven, the shepherds said to each other, Let's go to Bethlehem and see what the Lord has told us about. They hurried off and found Mary and Joseph, and they saw the baby lying on a bed of hay. When the shepherds saw Jesus, they told his parents what the angel had said about him. Everyone listened and was surprised. But Mary kept thinking about all this and wondering what it meant." Luke 2:8-19.(Contemporary English Version)
As the Christmas holiday approaches, how will you celebrate?
Will you spend some quality time this year with family and friends, or will the allure of activities such as snow-skiing, hunting, or vacationing on some nice tropical sugar-white sandy beach with its balmy breeze captivate you this holiday? Ah, what a life! Will it be some sports activity or event? I suppose it really all depends on your priority. None of these activities is inappropriate, nor are
they wrong for today's Christian. What's really at stake is the importance that we place on Jesus. Does he have your heart?
Many of today's young adults and families will choose to celebrate Christmas the traditional way. It is still your choice. But whatever you choose, find some time to honor the uniqueness and purpose of why we celebrate. Make this holiday all about Christ. As Colossians 2:6-7 says, "You have accepted Christ Jesus as your Lord. Now keep on following him. Plant your roots in Christ and let him be the foundation for your life. Be strong in your faith, just as you were taught. And be grateful."
Let Christ be the foundation
I encourage you to be strong in your faith. It is our faith in Christ that matters at every season of the year – not just at Christmas. So as you prepare to celebrate the mass or communion of Christmas this year, communicate your faith with others as a testimony of who Christ is and for what he has done in you.
Use your social networking skills to share the good news. If you Facebook©, Twitter© or interact with peers or friends and family in any other way, do so with the confidence and assurance that who you are and what you say, may very well impact others at a point of struggle or personal crisis in their lives. Allow your experience and relationship with Christ Jesus to be available for people who may have no other avenue to know that there is a God. Let them know that He cares and has provided for their personal access to eternity through a dynamic and living relationship with Jesus.
Remember, Christmas is all about Christ.
Merry Christmas & Happy New Year!